"Here come the Dinosaurs" is an exhibition that will be held till the end of August on the roof of Azrieli building in Tel-Aviv.
* For some reason the official site doesn't show any images from the show. Moreover, the displayed video was made in some other country. Therefore, it's hard to understand in advance what's there.
Map of the area:

There is a train station next to Azrieli building, and since kids usually love trains, we decided to combine the exhibition with the ride (not applicable for Saturdays).
View over Ayalon highway from Azrieli train station: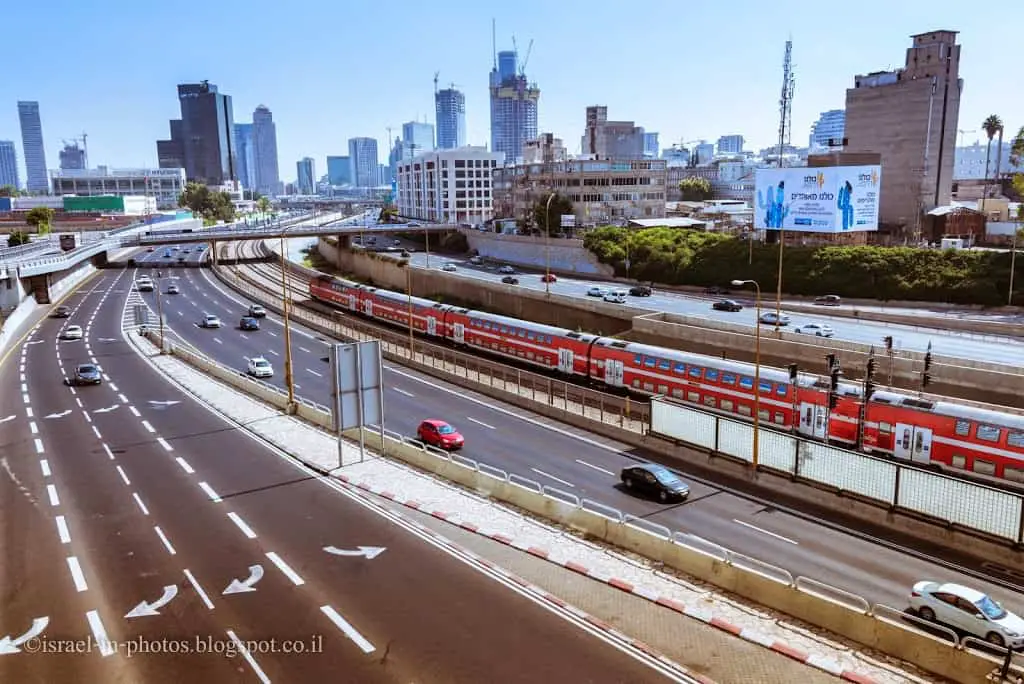 Inside Azrieli mall you can see Here come the Dinosaurs ad:

Looking up: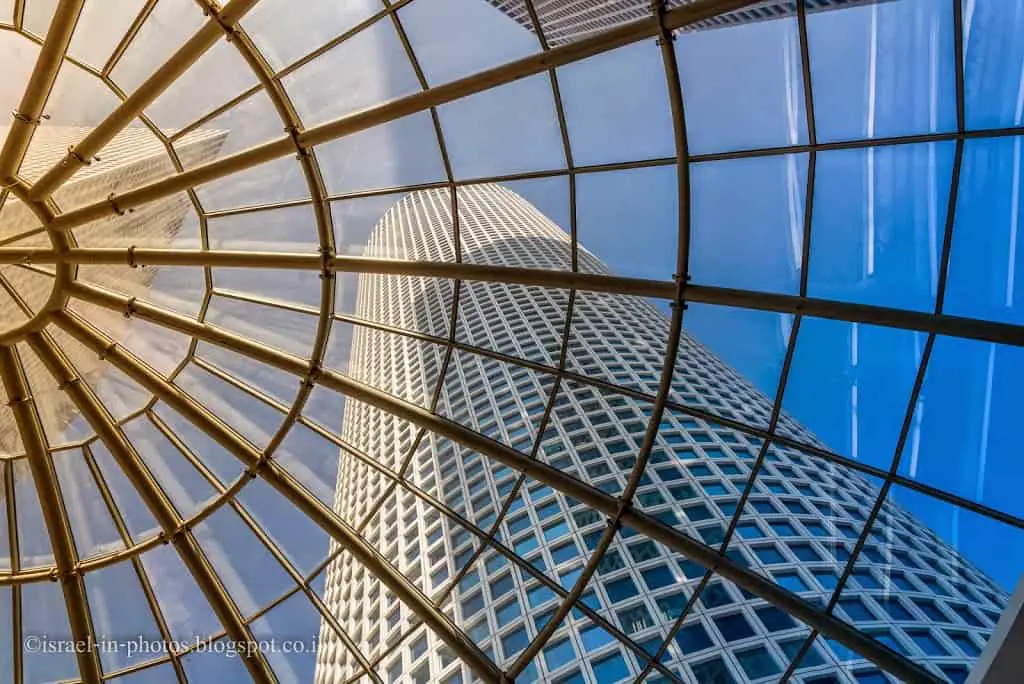 Here we start walking through Here come the Dinosaurs exhibition. Almost all models are moving and roaring. I've also made a short video that can be found below.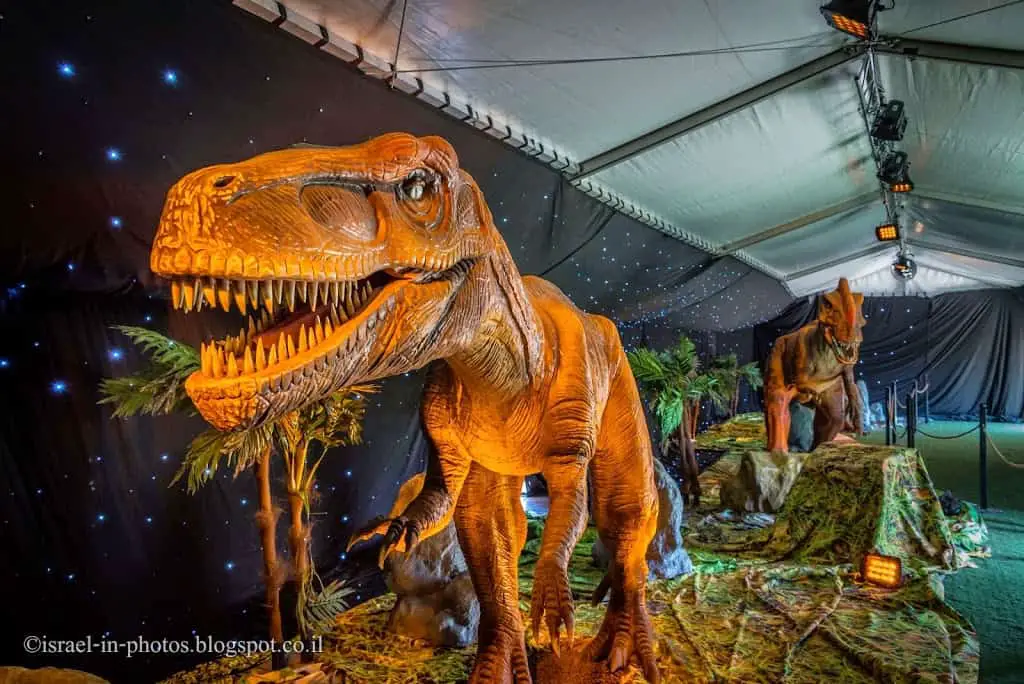 I was quite impressed by the models. Besides the obvious moving parts, like the head, legs, smaller parts also moved. For example, they were opening, and closing eyes and circumference of the stomach changed (to imitate breathing).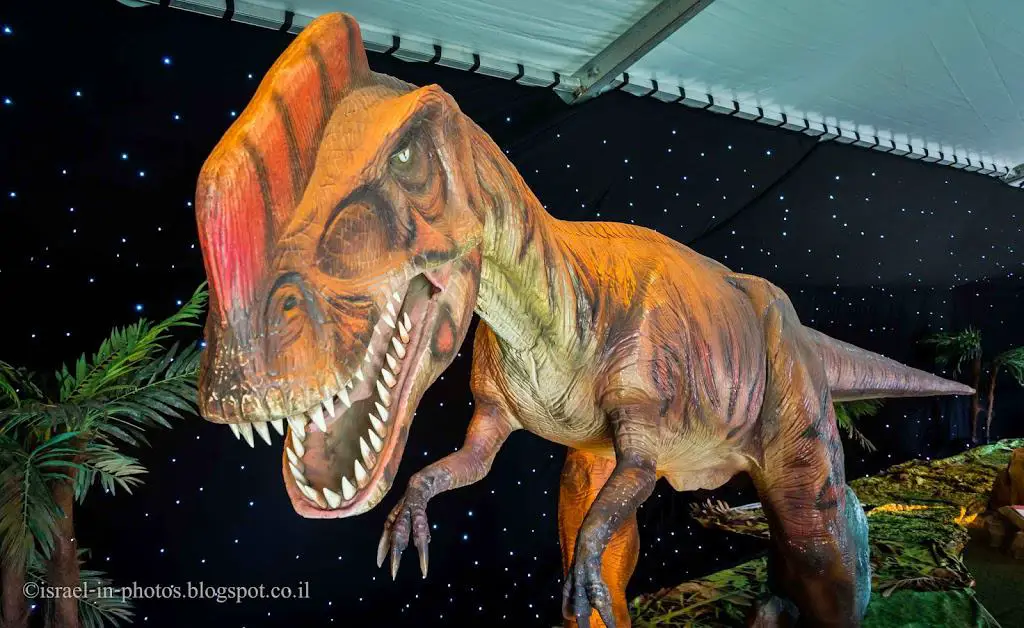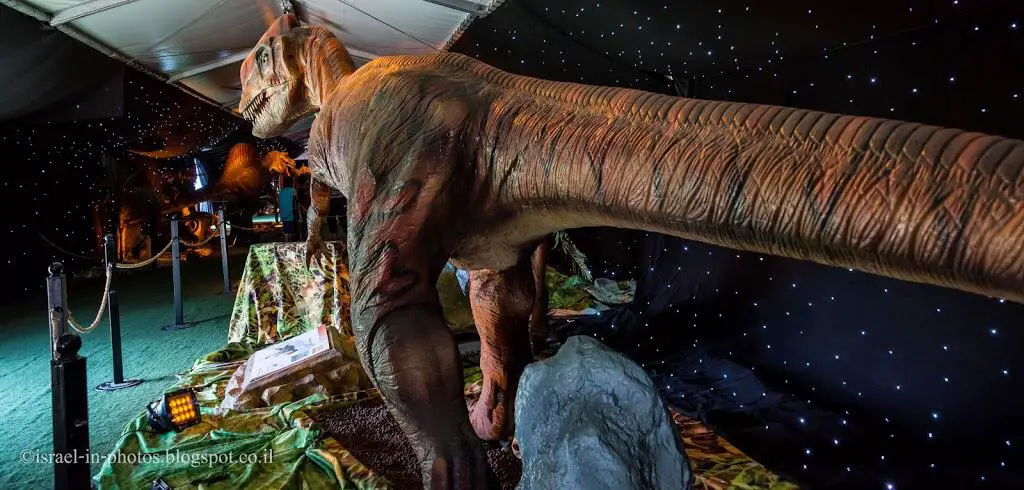 There is also a 3D movie. But, I would say it is poorly organized. The waiting line is long and when you enter you understand why. It's a small room with only 16 chairs. Since they have more glasses than chairs, they let in more people, and the last line is the standing one.
Here I was shooting through the 3D glasses:

After seeing the movie we continued outside. There are different activities for children. Like: drawing and excavating dinosaur bones from sand.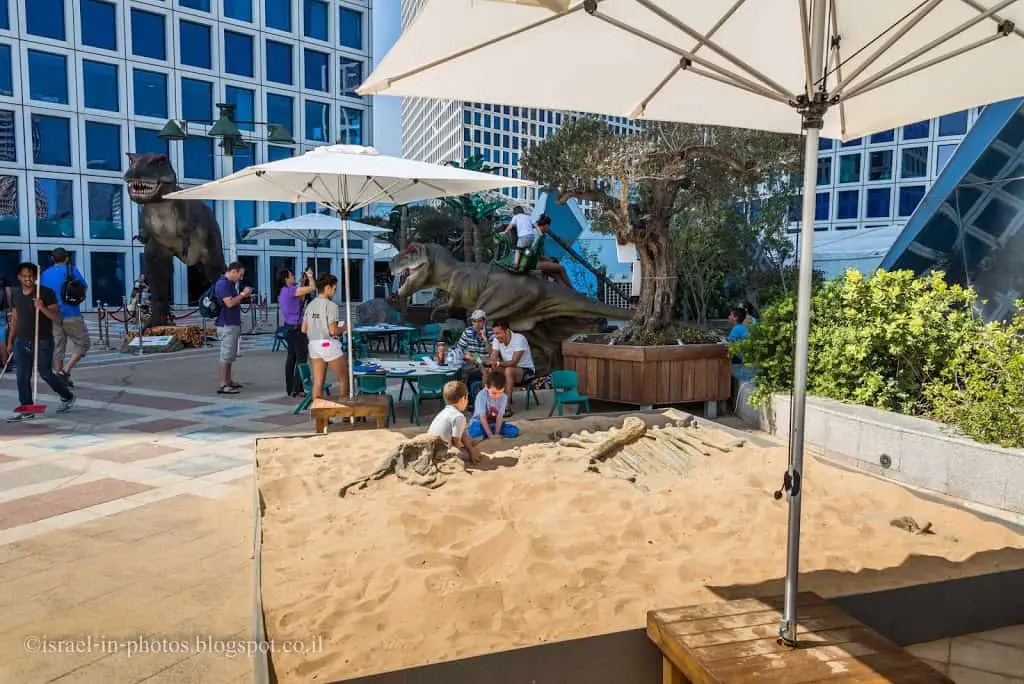 At that point, we heard there is a show for children. In order to reach the amphitheater on the top of Azrieli (the place where the show was held) you need to pass through the mall: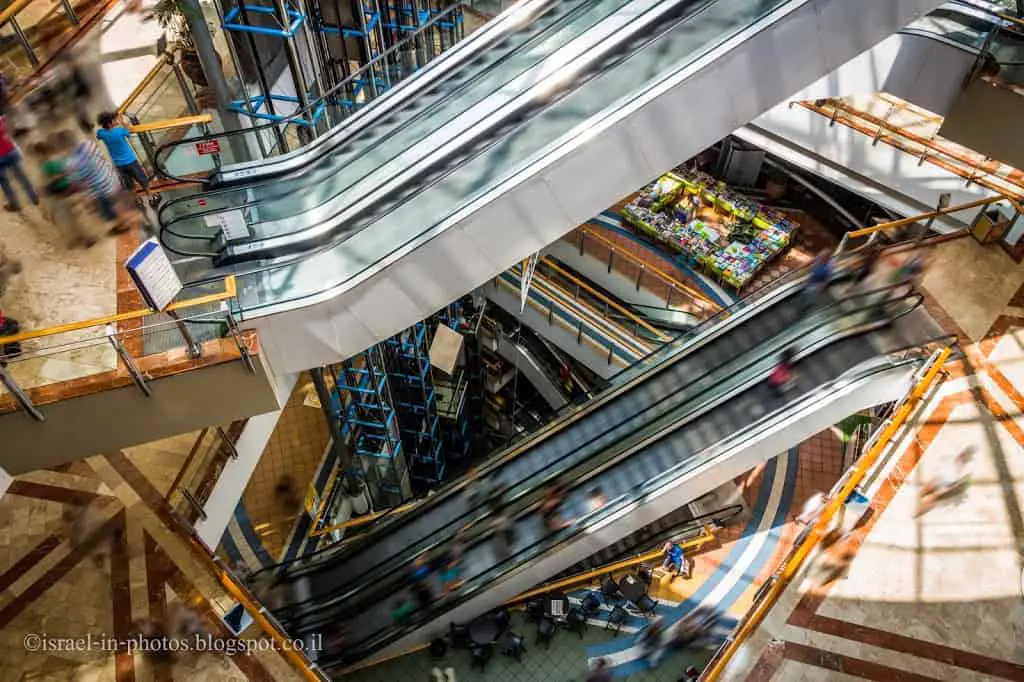 The show was quite nice. It lasted for about 30-40 min and they had many different activities for children.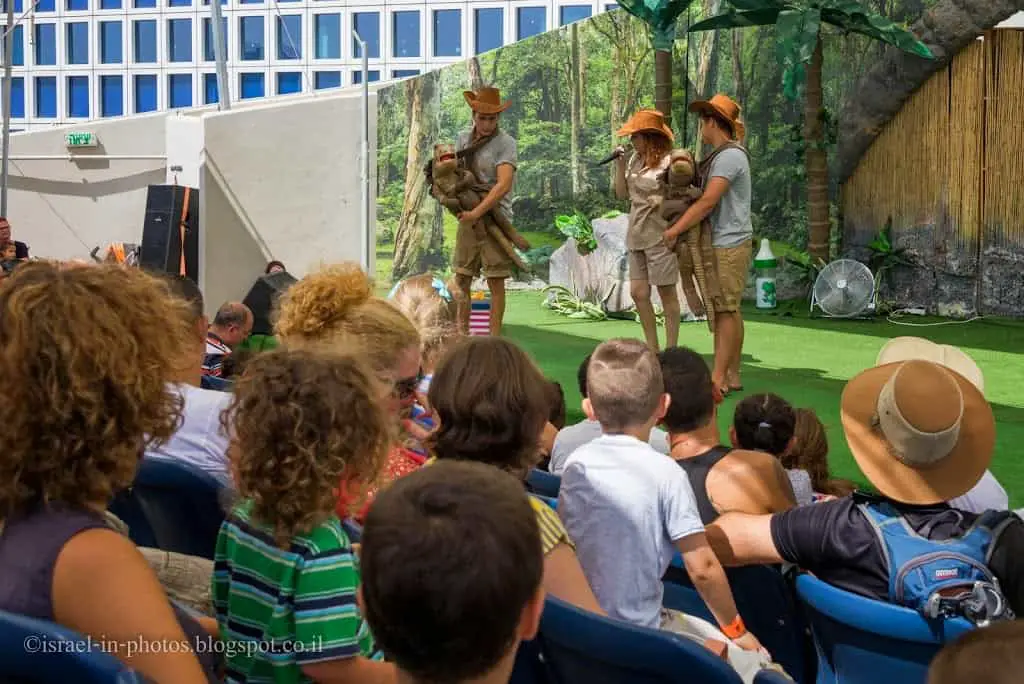 Like feeding dinosaur babies with a bottle of milk: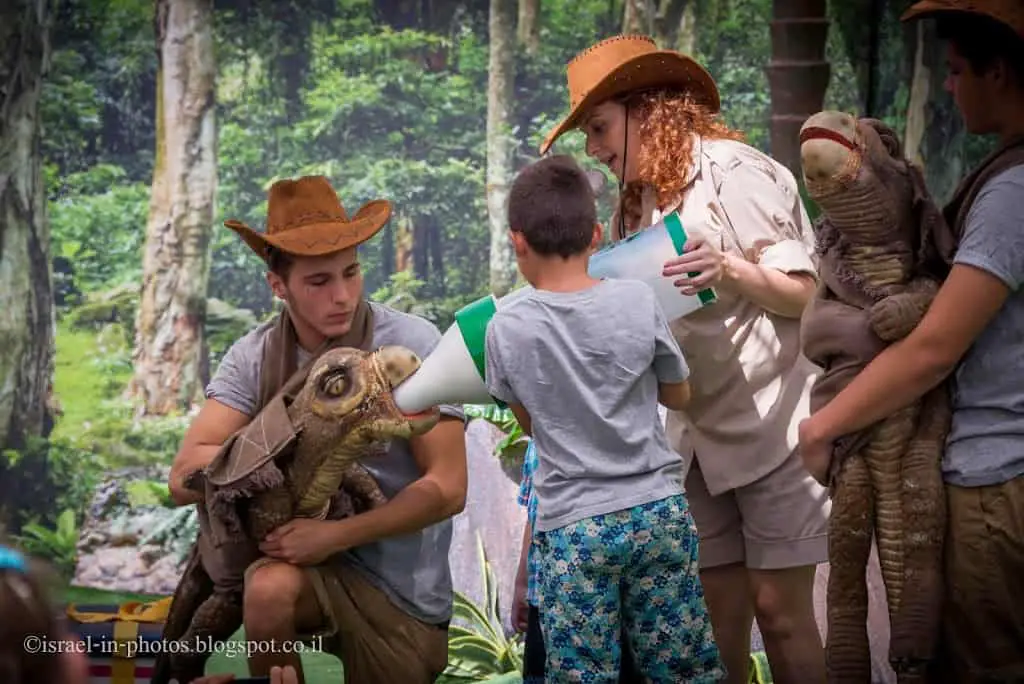 And they had big dinosaur puppets (with actors inside):

And what does T-Rex eats? You got it, a hamburger 😉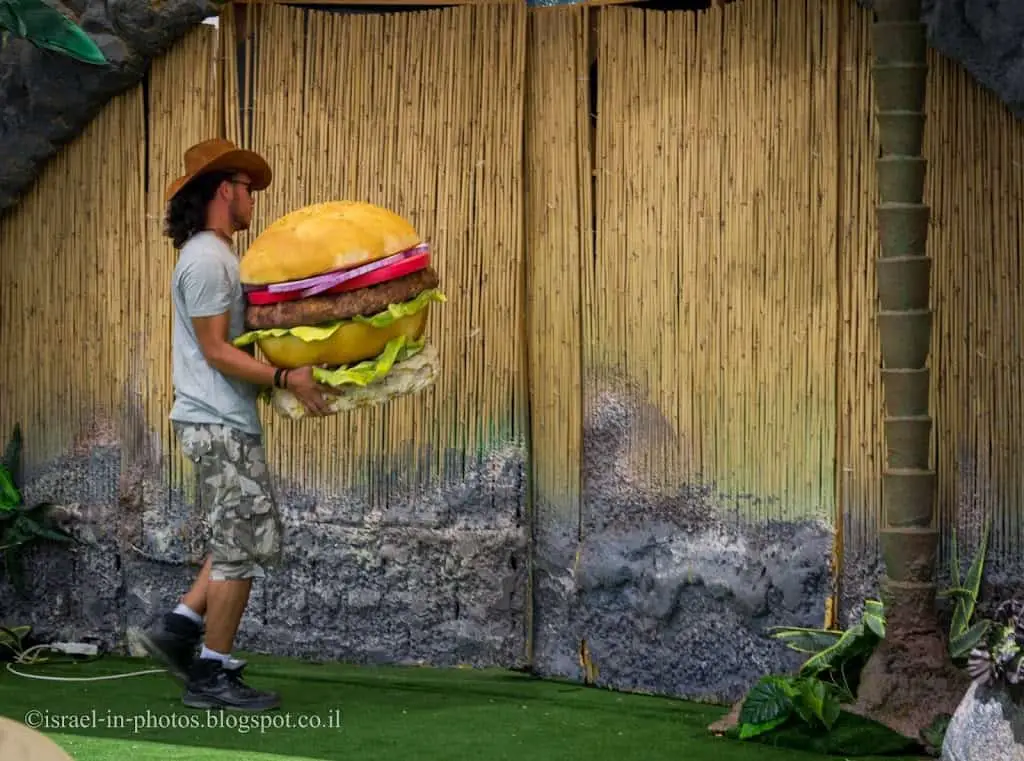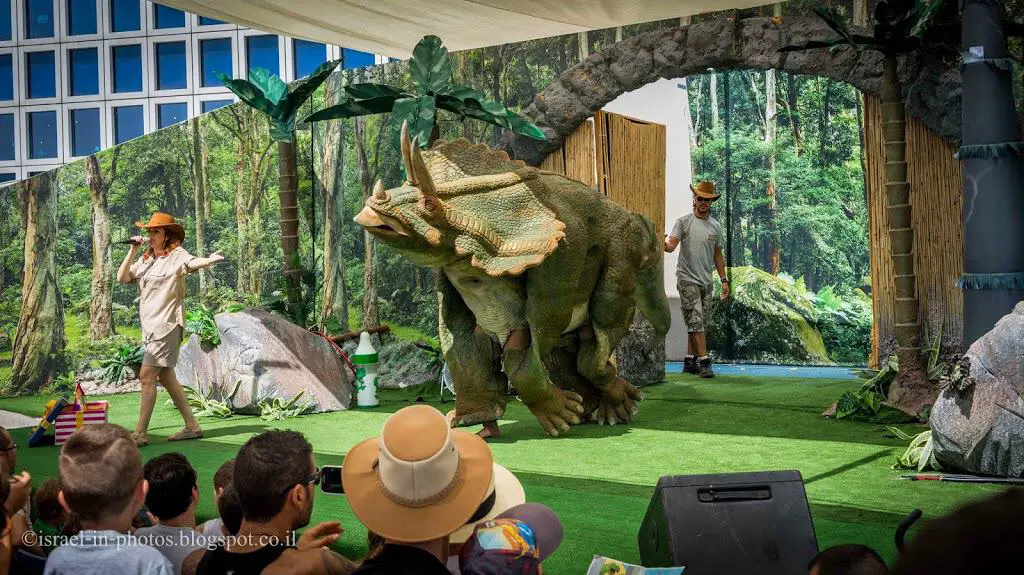 And the grand finale: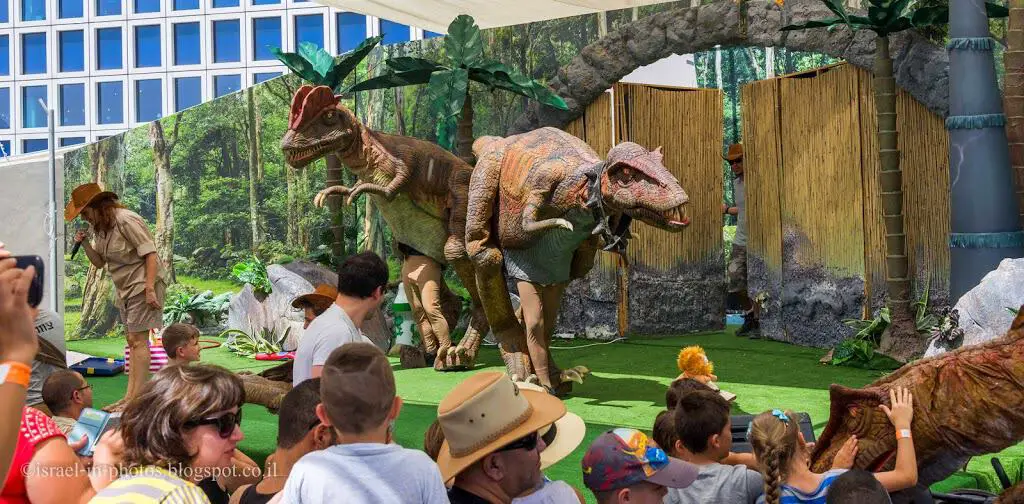 One of the problems of these puppets is that actors don't see what they are doing. Thus, they walked slowly and tried not to move too much. Nonetheless, during the show one of the dinosaur-actors fell, and several people helped him to get up. In this modern age, putting a small camera on the outside seems trivial, but that is not the case.
The view of all three Azrieli towers: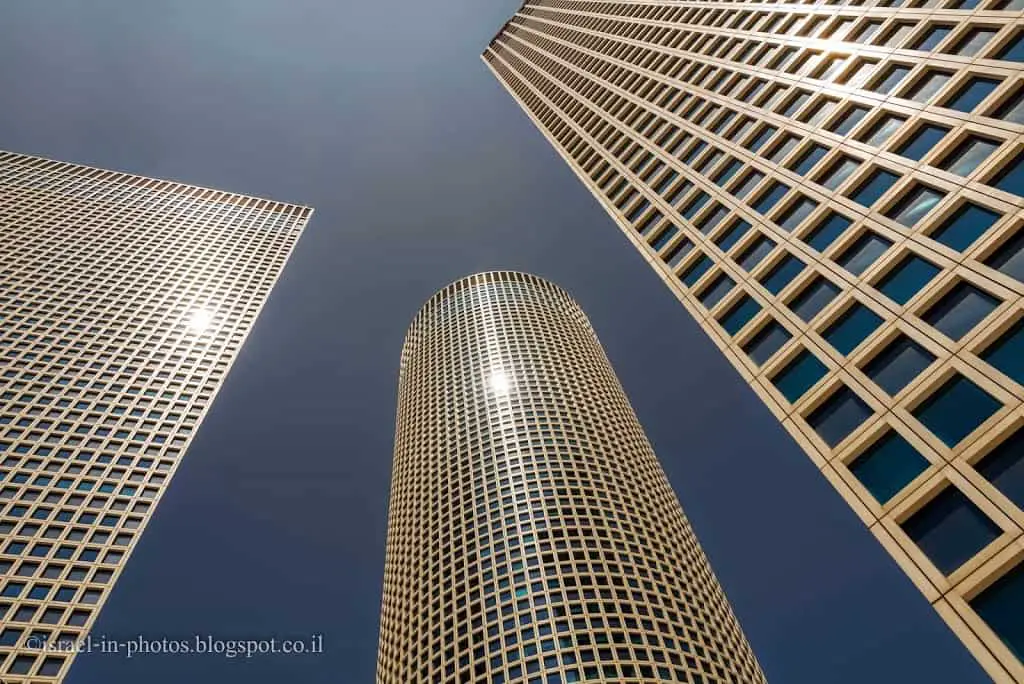 Since after the end of the show, we didn't have enough. We made another round.

The movie presenting dinosaur models:
Overall, Here come the Dinosaurs exhibition is quite lovely. But, in my opinion, you don't get value for money. If not taking into account the show, you can finish watching everything in 30-60 min. And individual ticket costs 89 NIS. I have bought tickets on sale (some credit cards give you 1+1). And I was not prepared to pay full price since it wasn't clear what this show had to offer (see the asterisk at the beginning of the post). Thus, if you get the tickets for 45 NIS or less and watch the show, then go for it.
That's all for today, and I'll see you in future travels!
Stay Tuned!
For additional points of interest nearby see Tel Aviv-Yafo page. 
 
Additional Resources
Here are several resources that I created to help travelers:
And if you have any questions then check out Useful Information For Tourists To Israel.
 
Did not find what you were looking for? Email me at
hi@israel-in-photos.com
, and I will do my best to answer your questions.