HaMakhtesh HaGadol (literally The Big Crater) is located in the Negev desert, not far from Yeruham.
About
Makhtesh is a geological landform considered unique to the Negev desert of Israel and the Sinai peninsula of Egypt. A makhtesh has steep walls of resistant rock surrounding a deep closed valley usually drained by a single wadi. The valleys have limited vegetation and soil, containing various colored rocks and diverse fauna and flora. The best-known and largest makhtesh is Makhtesh Ramon.

Although commonly referred to as "craters," these formations are "erosion cirques" (steephead valleys or box canyons). Craters are formed by the impact of a meteor or volcanic eruption, whereas makhteshim are created by erosion.
Despite what is written in Wikipedia (the quote above), our instructor explained that this is a common misconception and there are machteshim in other parts of the world as well.
Map of the area:

HaMakhtesh HaGadol is also known as Makhtesh Hatira since it was drained by one river, Nahal Hatira.
Though it's called Makhtesh Gagol (gadol means big in Hebrew) it's the second largest after Makhtesh Ramon. It's called big since it was discovered and named before Makhtesh Ramon.
Viewpoint at the top of mount Avnon
Here is a view from the walls of the Makhtesh: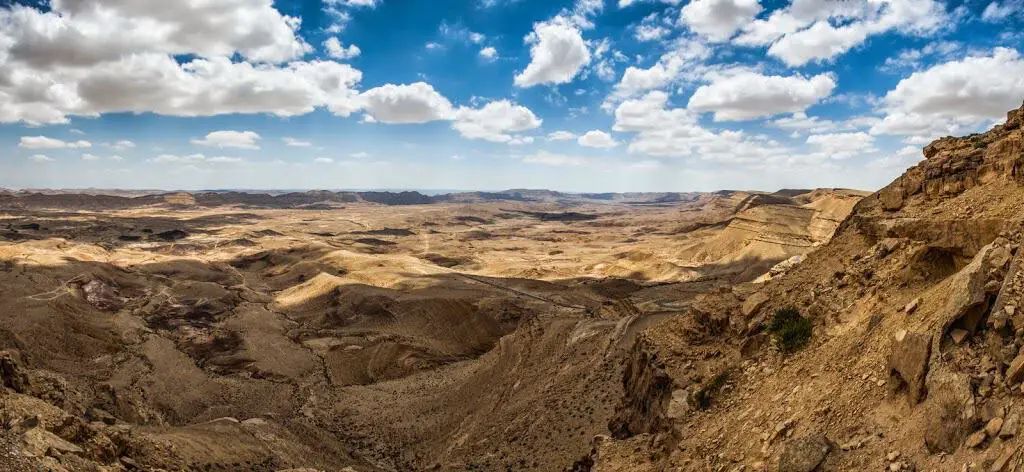 The size of Makhtesh Gadol is 5 x 12 km.
A truck inside the Makhtesh: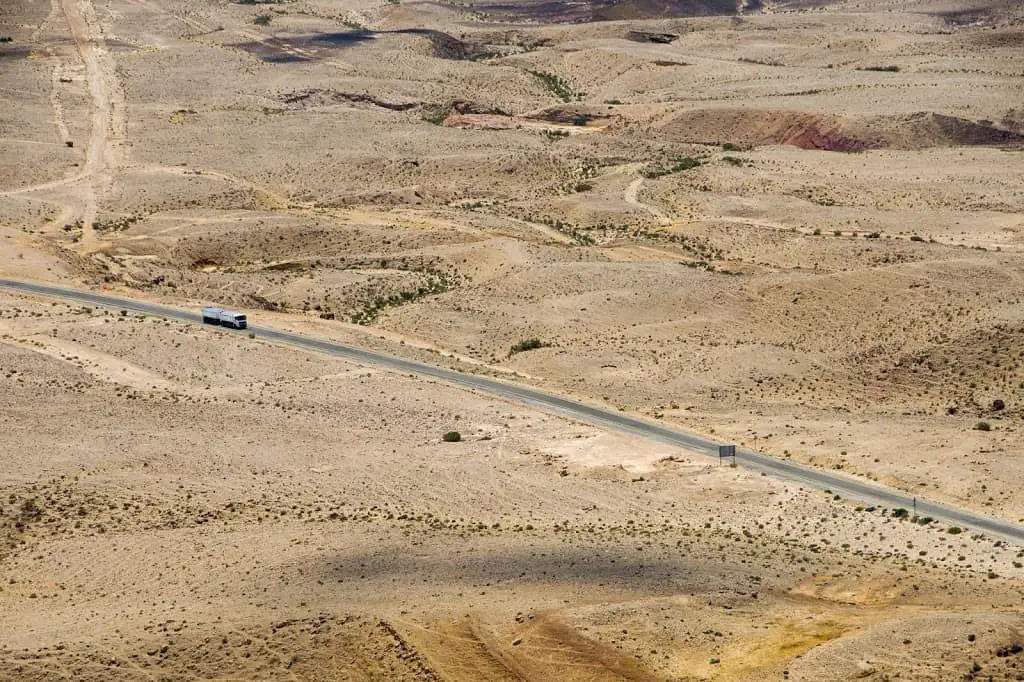 After visiting the beautiful viewpoint at the top of mount Avnon, we drove down into the Makhtesh.
Israel National Trail
Israel National Trail passes through HaMakhtesh HaGadol and our gide took us for about a two hour hike. After several minutes we found this: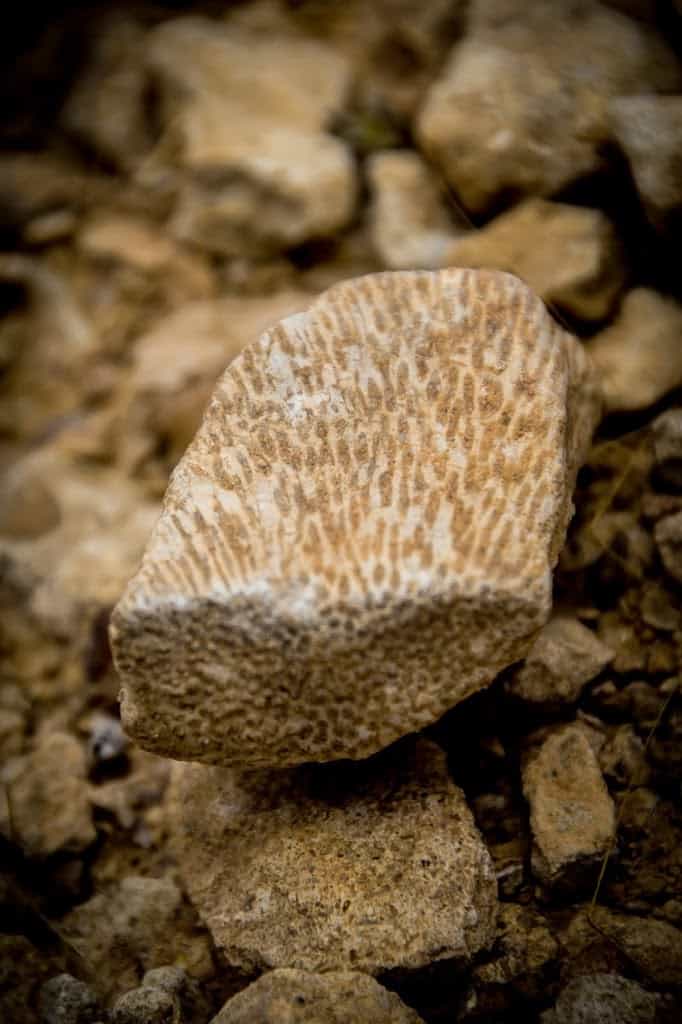 This is a fossil of a reef. Clear indication than once this all area was covered with water.
The border of Makhtesh: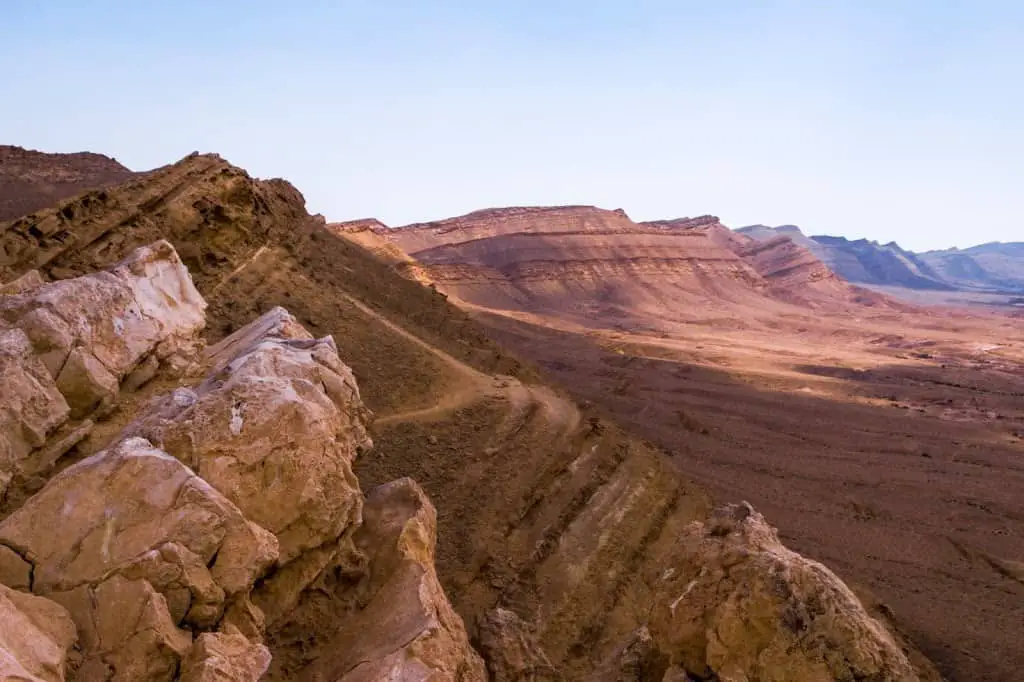 Hiking and our destination is the bus: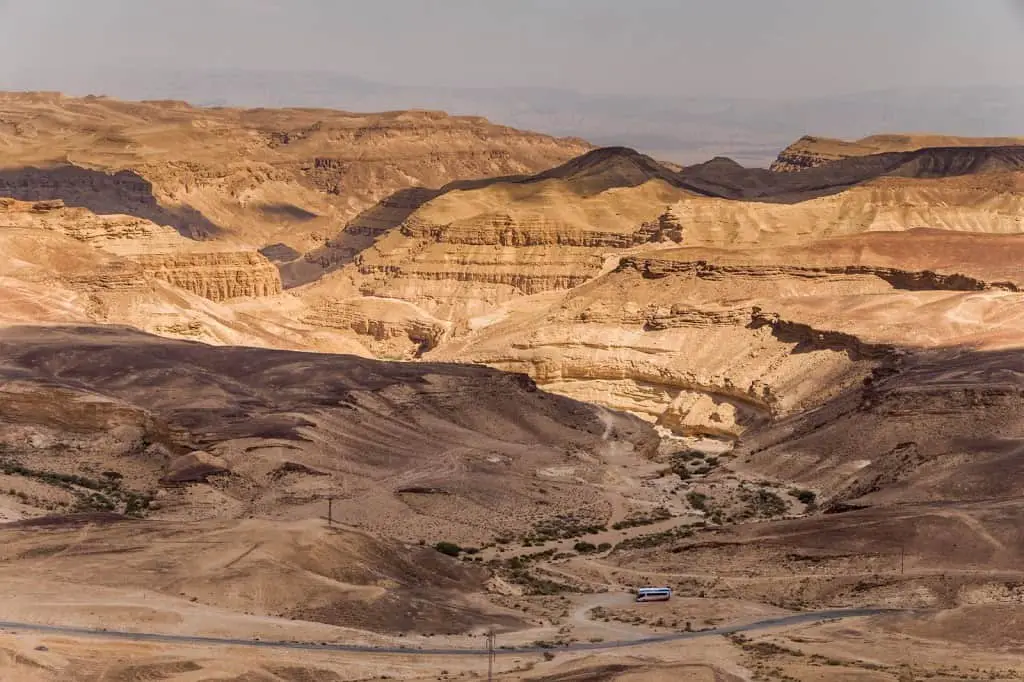 And here Tristram's starling or Tristram's grackle came to visit: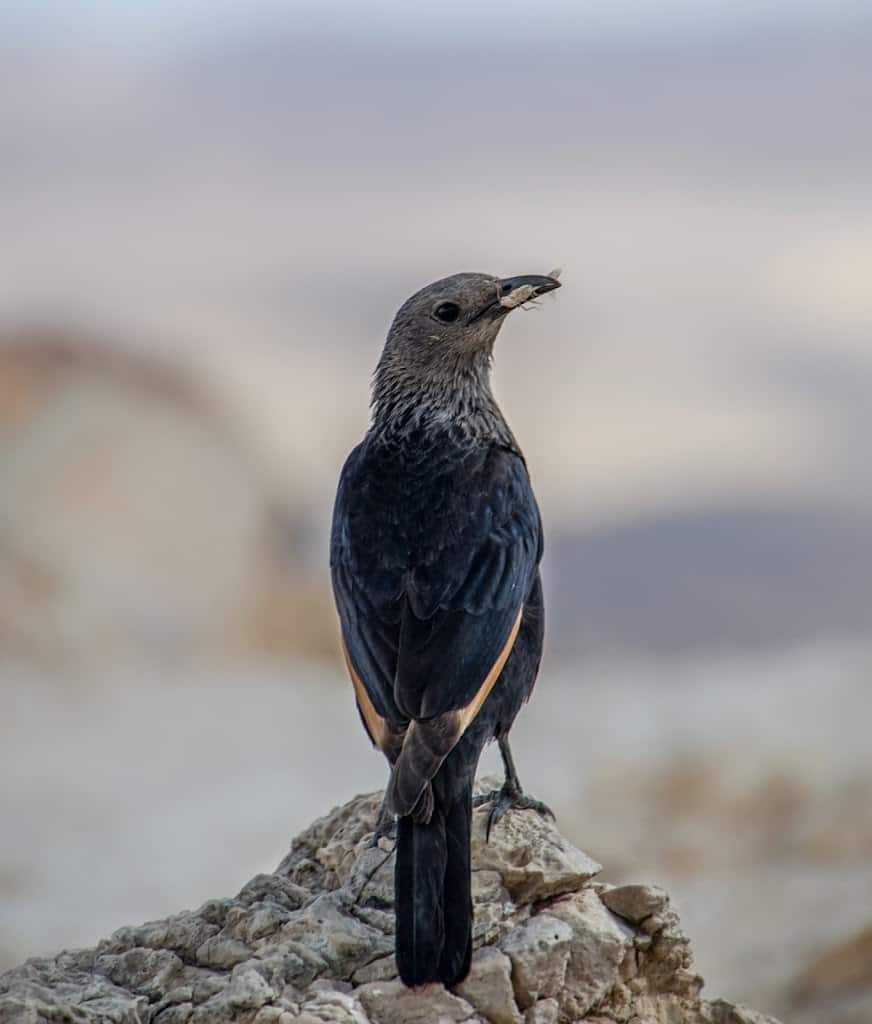 They are gregarious and noisy, with a call that resembles a wolf whistle. They are also omnivorous.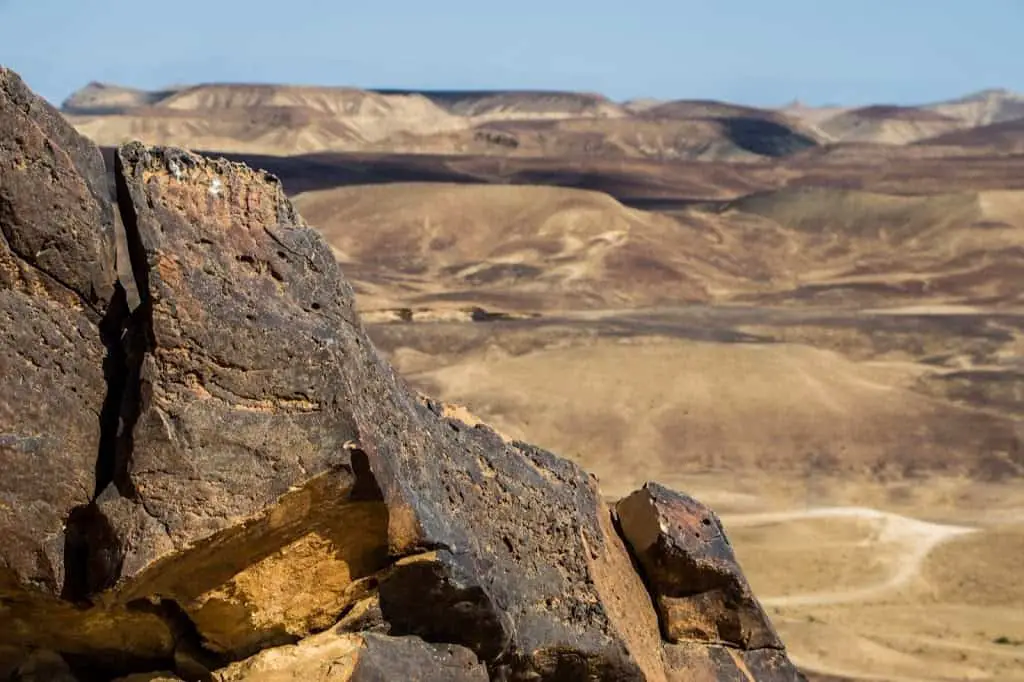 Here you can see the layers of rock, which are almost in perpendicular position: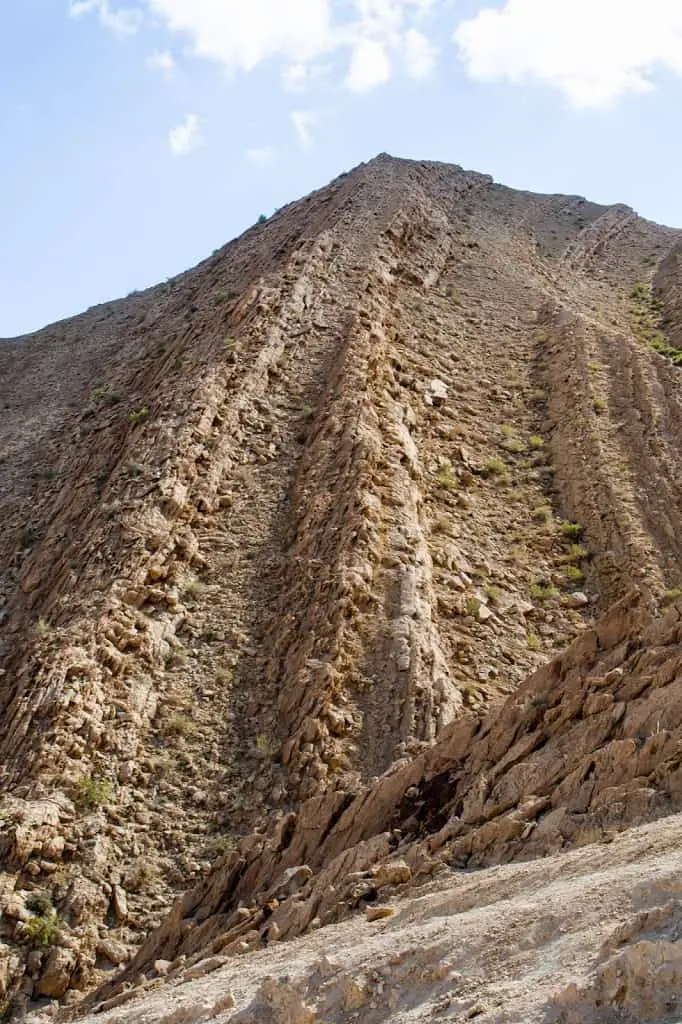 This Tristram's starling has more vibrant colors. So, this is probably a male: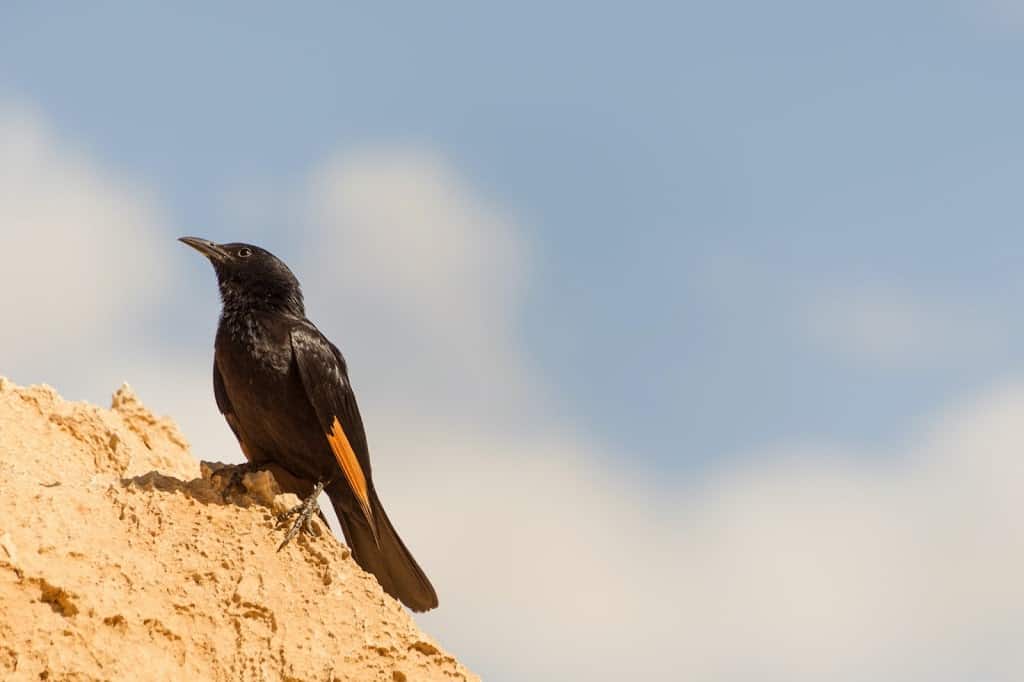 As you can see, the rocks are colorful and one of the attractions in collecting colored sand.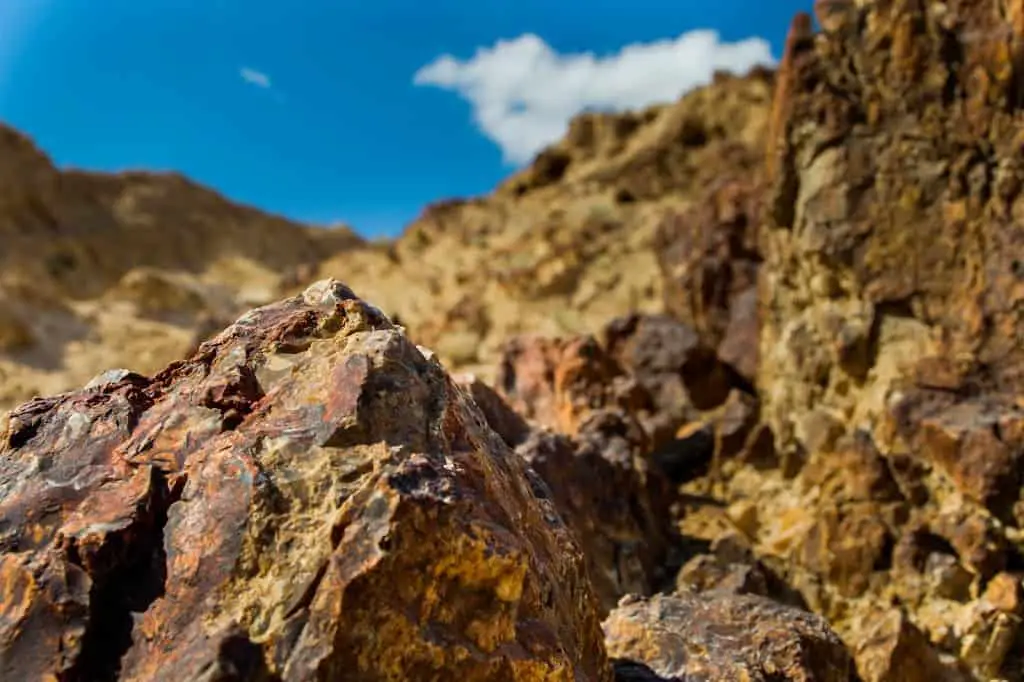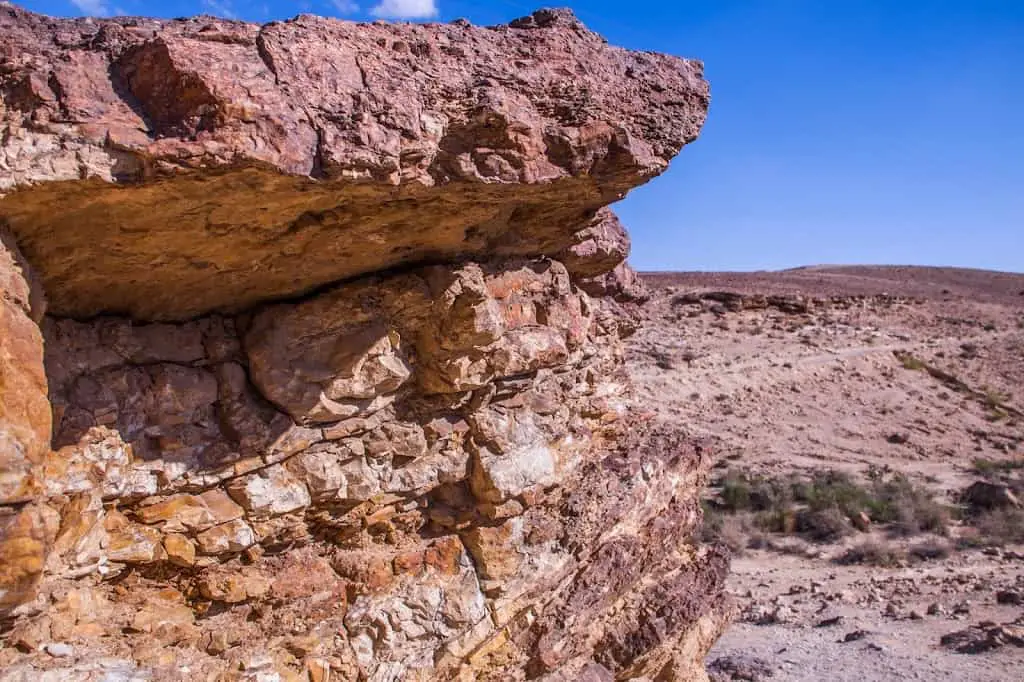 That's all for today.
Stay Tuned! 
 
Additional Resources
Here are several resources that I created to help travelers:
And if you have any questions then check out Useful Information For Tourists To Israel.
 
Did not find what you were looking for? Leave a comment below and I will do my best to answer your questions.