Mount Avnon is located on the edge of HaMakhtesh HaGadol (Makhtesh Yeruham). And from Mount Avnon Lookout, you can see the whole crater.
Map
Mount Avnon is located about four km from Yeruham. And while driving from Yeruham on road #225, you will see a sign pointing to the left.
Directions for drivers: Link to Waze and Link to Google Maps
Directions for public transport: Link to Moovit
Interactive map of the area:
Offers:
Hotels, hostels, and apartments in this area:
And here is a photo of a map of the HaMakhtesh HaGadol:
You can see Mount Avnon and the top of the map.
The Road to Mount Avnon Lookout
Any car can reach Mount Avnon Lookout, but the road is not the best (see the road in the following image). On the way, you will see the remains of Petroleum Explorers Camp. And you continue driving along the black trail.
You will find parking at the end of the road, by the edge of the crater.
Opening Hours
Always open. But keep in mind there are no artificial lights.
Entrance Fee
Free.
The Lookout
From the parking, you can follow the black trail to the lookout.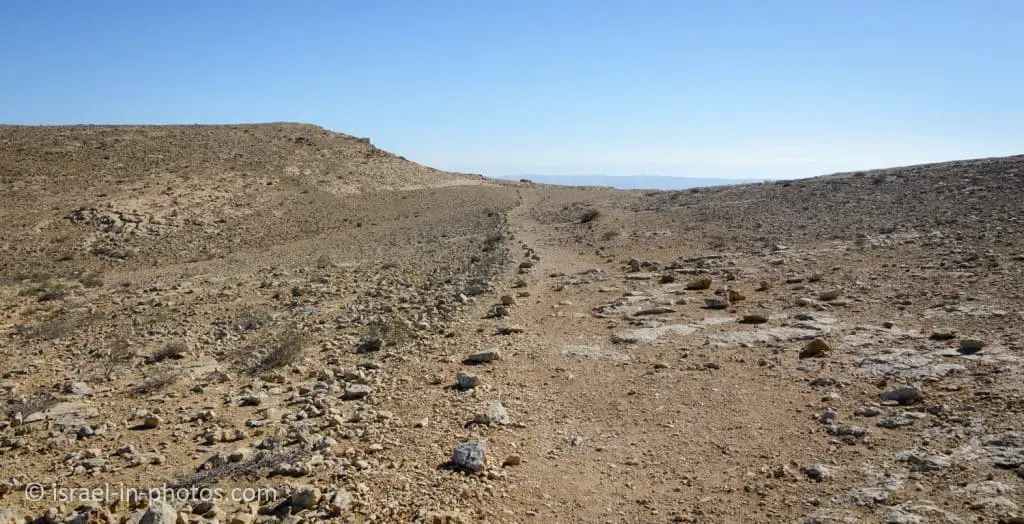 You can also go to any point on the edge of HaMakhtesh HaGadol to get a similar view, but Mount Avnon Lookout has two benefits.
First, as you can see in the next photo, there are railings. It was vital for me since we visited with the kids.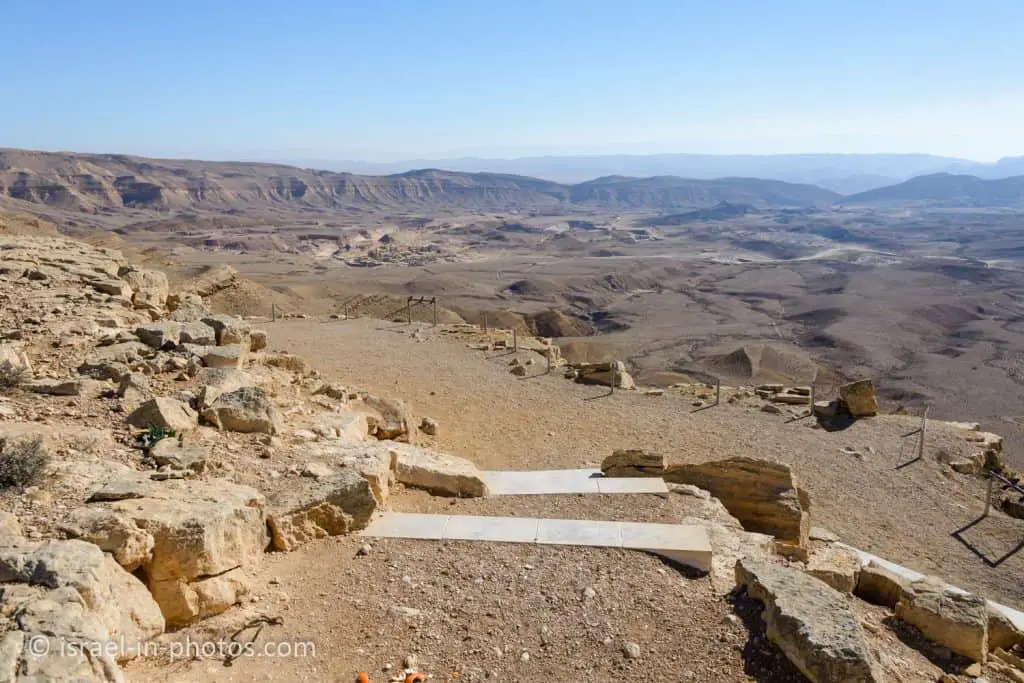 Secondly, this lookout is not located at the top of the edge (there are stairs down). Thus it is less windy there.
And here are several views of HaMakhtesh HaGadol from Mount Avnon Lookout: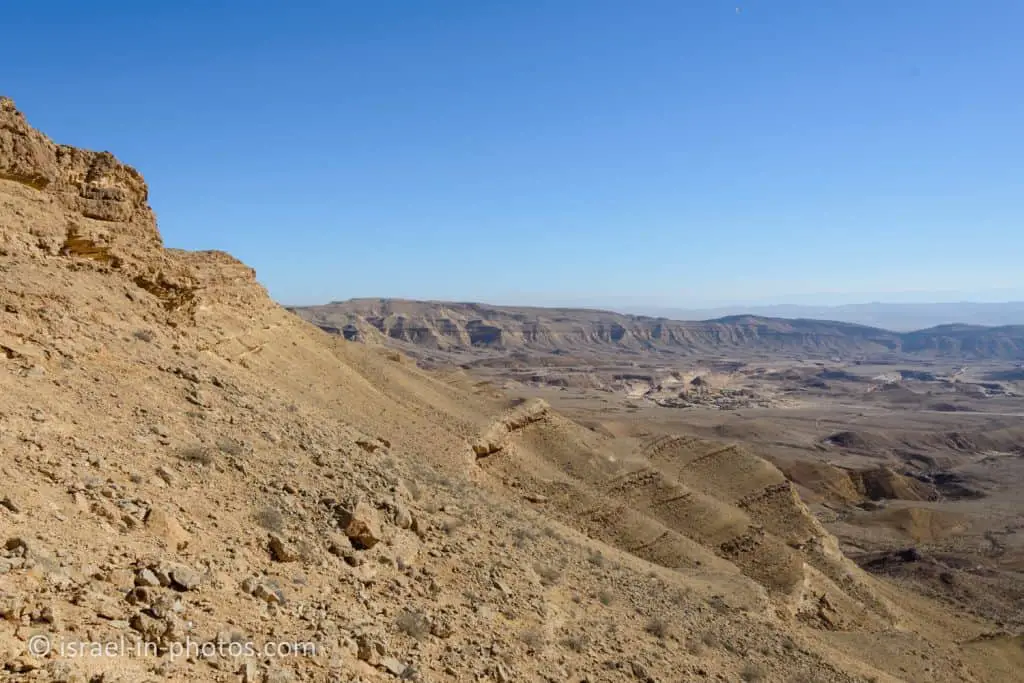 Summary
Mount Avnon Lookout is a lovely place, and I recommend stopping there if you pass in the area. A visit to the lookout will not take much time, but it will allow seeing the whole HaMakhtesh HaGadol. Moreover, many people recommend visiting during sunrise. The light will be beautiful during sunrise, and there is a chance of cloud surfing.
There are many attractions in this area. You can explore them using the interactive map above.
Have you visited Mount Avnon Lookout? Tell us in the comment below about your experience.
That's all for today, and I'll see you in future travels!
Stay Tuned!
Additional Resources
Here are several resources that I created to help travelers:
And if you have any questions then check out
Useful Information For Tourists To Israel
.  
Did not find what you were looking for? Leave a comment below, and I will do my best to answer your questions.