Recently we returned from two weeks visit to England. This post will cover the first eight days. During those days we visited cities and attractions around London. And I will have another article, that will include our last five days in London. Let's begin!
Note: this post will be mostly visual with fewer words. But I hope it will give you an idea of what to expect and help you plan your trip.
England Map with POI visited:

Day #1: Cambridge
I love the following photo since in the reflection you can see one of Cambridge's main attractions, King's College Chapel, and a photograph of royal family made of lollies.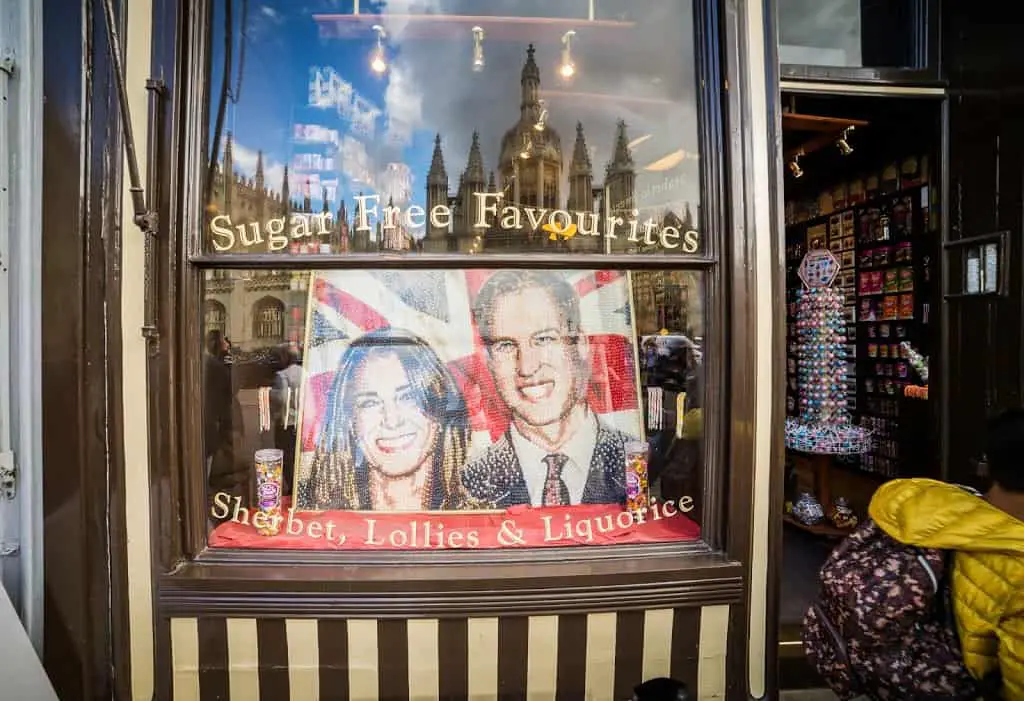 And here are the rest of the photos from that day:
Day #2+3: York
After visiting Cambridge, we drove to York. We were at York almost two full days. In these days we covered city's main attractions like York Minster, The Shambles, Jorvik Viking Center, York City Walls, and others.
Here is a photo of the impressive York Minster: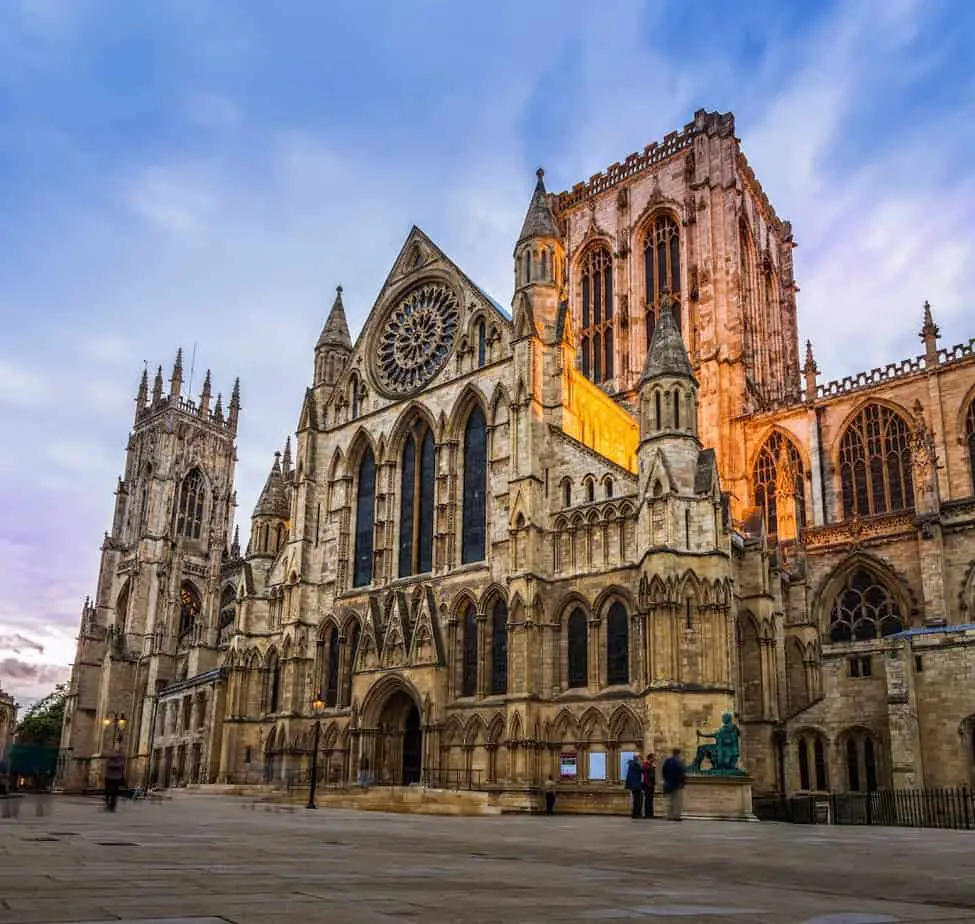 All images from York visit can be found in the following video:
Day #3: Stratford upon Avon
After visiting York, we continued to Stratford upon Avon. This city became a popular tourist attraction due to one of its residents: William Shakespeare. You can see the house where Shakespeare was born.
And in the following photo, you can see Holy Trinity Church, the place where Shakespeare's grave located: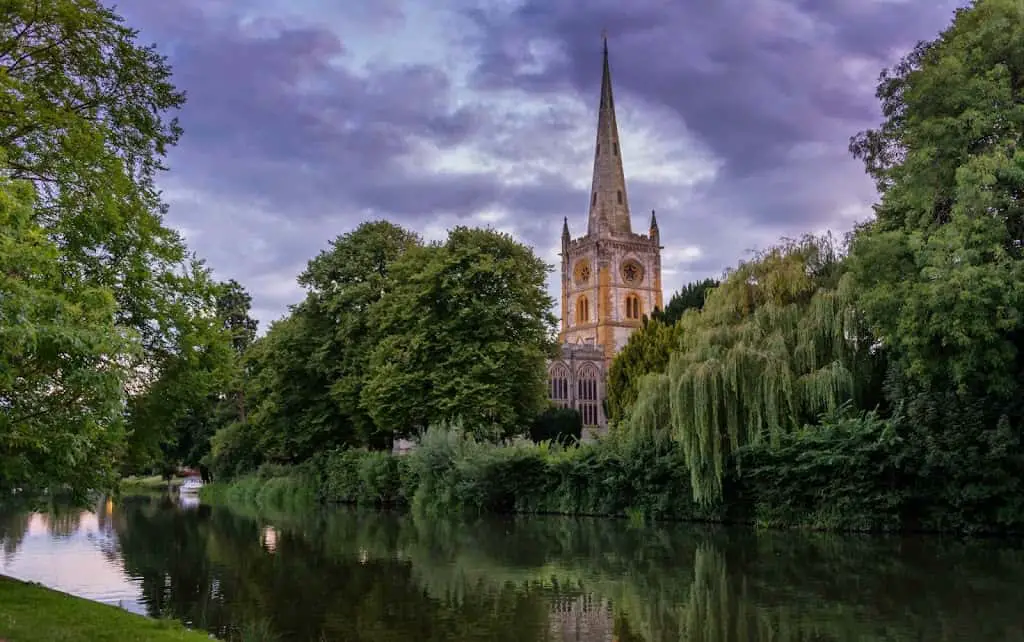 Here are all the other photos:
Day #4: Oxford
On the fourth day of our trip, we went to another famous worldwide university: Oxford.
Born to go to Oxford 🙂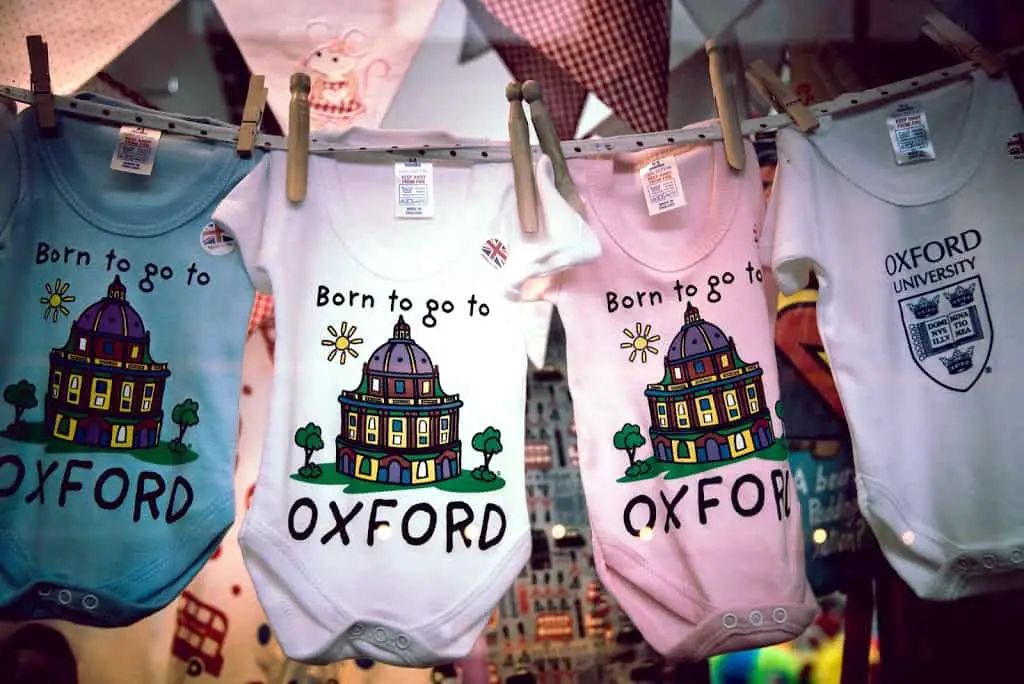 Photos with commentaries from that day can be seen here:
Day #5: Avebury and Stonehenge
On the fifth day of our England trip, we visited two UNESCO World heritage sites: Avebury and Stonehenge.
Avebury
Visiting Avebury is almost free. There is dedicated guest parking which costs 7 pounds per day or 4 pounds if you come after 15:00 (locals park freely within the village). Stone circles are on open territory, and you can hike freely. There is also a small museum which represents various findings and as far as I remember it costs four pounds per person. There is also a mansion of the archaeologist that excavated Avebury, but we didn't visit it. Overall, if the weather is beautiful, then you can make a lovely hike.
Stonehenge
Since it's one of most famous tourist attractions, there are a lot of people. Thus, I would suggest booking in advance. When booking, you're requested to select specific time. We've arrived about 40 min before our time and nonetheless, they allowed us to enter without any questions. Stonehenge's visitor center is located about 5km from the site. There are shuttles every several minutes between Stonehenge and visitor center. Stonehenge is not the only archaeological construction on the premises. It is the most famous one, but there are other ones as well. If you are willing to spend more than several hours in the park, then you can hike between different ancient constructions. But, I would suggest preparing a route in advance.
Here is a short presentation with photos from that day:
Day #6: Fishbourne Roman Palace and Brighton
After visiting Avebury and Stonehenge, we stayed overnight in Lee-on-the-Solent (would not recommend it since there is nothing to do there). We chose Lee-on-the-Solent since it was on the way to next day's attractions: Fishbourne Roman Palace and Brighton.
Fishbourne Roman Palace
Fishbourne Roman Palace is the most substantial Roman villa in Britain. Only half of the palace can be visited, while the other half is beneath the village. In the half that's visible, you can see a big collection of mosaics. Among them, you can see the most famous one: "The dolphin mosaic." On the premises, there are also reconstructed gardens, a small museum and you can watch a short movie about the place.
There are two guided tours daily. I would recommend joining one/both of them.
You can find additional information here.
Brighton
After Fishbourne, we drove to Brighton. Though visiting Brighton was not our top priority, I am delighted that we did visit it. The Royal Pavilion has beautiful exterior. But its interior is much more impressive. It's well worth a visit, even though photography isn't allowed inside. Then we went to Brighton Pier. You can easily spend several hours there. There are different attractions. But, enough words. As they say a picture worth a thousand words, so here is one. Thus, you can watch the video below and judge for yourself: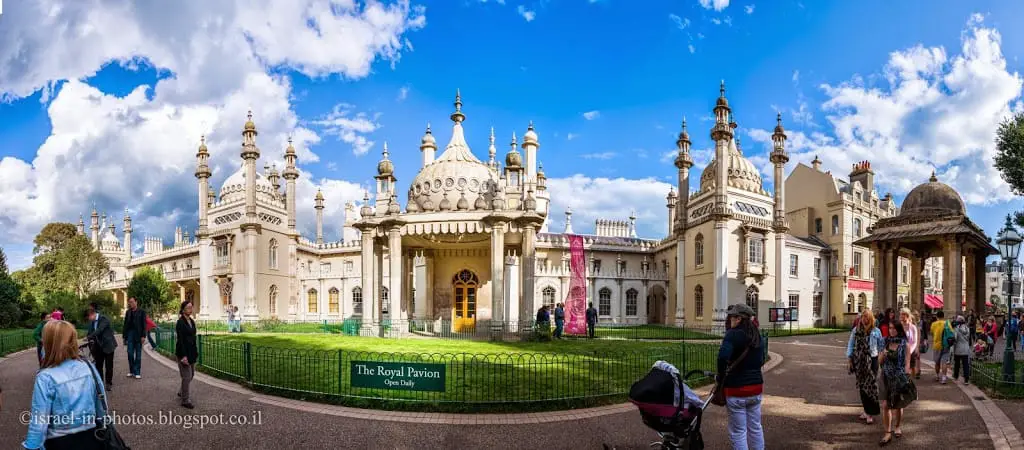 You can see more photos in the following presentation:
Day #7: Canterbury
We spent most of the next day (of the trip) in Canterbury. Canterbury Cathedral (official site) in Canterbury, Kent is part of UNESCO World Heritage Site. It's one of the oldest and most famous Christian structures in England. It is the cathedral of the Archbishop of Canterbury, leader of the Church of England and symbolic leader of the worldwide Anglican Communion.
The nave: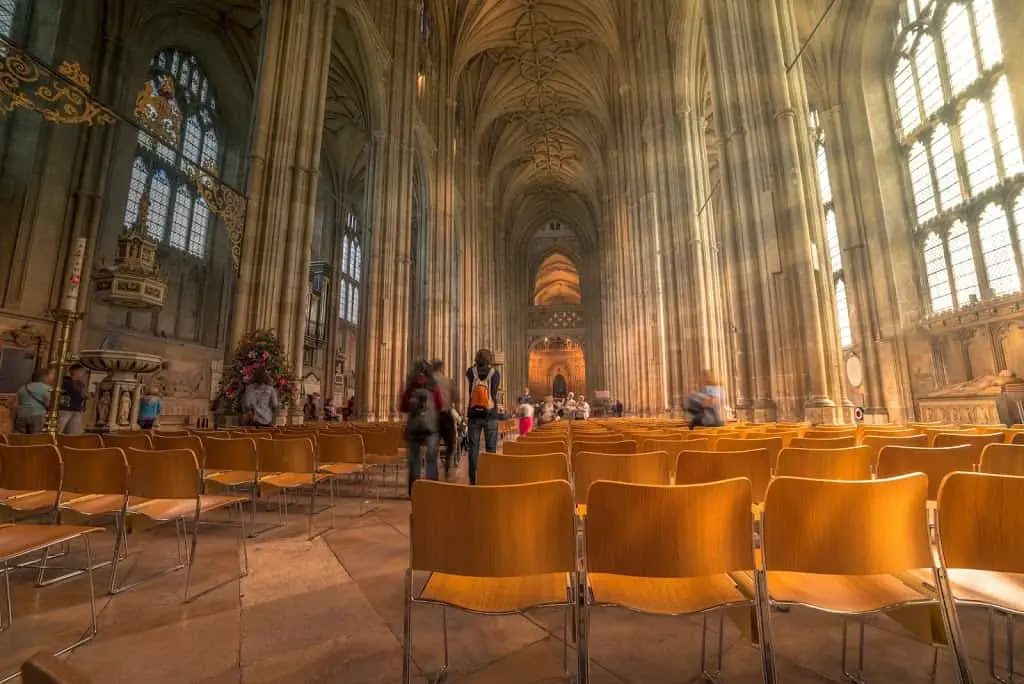 In this video you can see all photos from that day:
Day #8: Hampton Court Palace
On the eighth day of our trip, we had tickets to Hampton Court Palace and BBC good food festival (which was held in the gardens). The only problem that it was raining cats and dogs all day long. Thus, we saw only a small part of what the BBC good food festival had to offer.
The brave ones (or the wet ones?) who attended BBC good food festival despite the rain: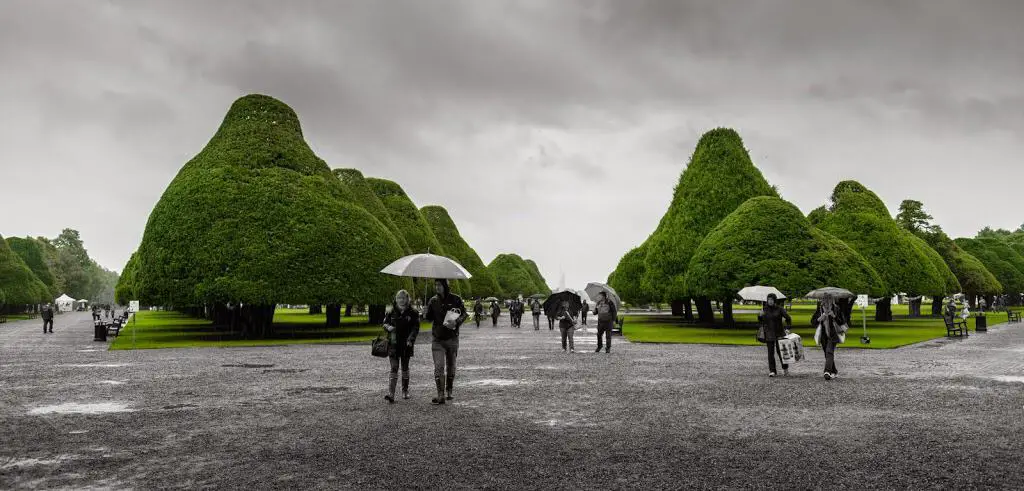 All photos from that day can be seen in the following video:
England – Summary
So far the trip was fun with a lot of new things to see and learn. Also, I have to mention the food. Usually, people tell that the food in the UK is below average. So far we enjoyed it a lot and all places we visited had delicious food. We were pleasantly surprised, as the food level is definitely above Europe's average.
But this is not the end. There is still London.
Have you ever been to England? Tell us about your experience in the comments below.
That's all for today, and I'll see you in future travels!
Stay Tuned! 
 
Additional Resources
Here are several resources that I created to help travelers:
And if you have any questions then check out Useful Information For Tourists To Israel.
 
Did not find what you were looking for? Leave a comment below, and I will do my best to answer your questions.