Orly Cactus Farm near Dimona is the biggest cactus farm in the Middle East. And you can purchase products and join tours.
Map
This farm is located near road #204 between Dimona and Yeruham. And the easiest way to reach it is by entering "Orly Cactus Farm" into Waze (link to Waze).
Directions for drivers: Link to Waze and Link to Google Maps
Directions for public transport: Link to Moovit
Interactive map of the area:
Offers:
Hotels, hostels, and apartments in this area:
Parking
There is free parking near the entrance to the farm.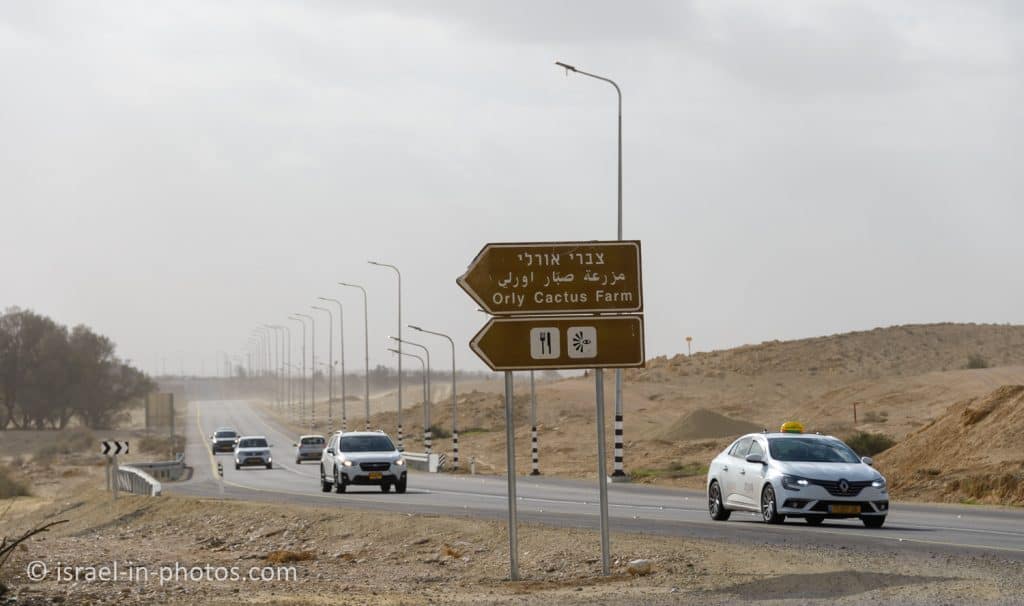 Opening Hours
The store at the farm is open on weekdays from 9:00 to 16:30 (closed on Saturdays and holidays).
Contact Information
Phone: 058-4707070
Email: info@ocf.co.il
Website: ocf.co.il
About
Here is a short video telling about this place:
Types of Visits at Orly Cactus Farm
You can visit this farm in one of three ways:
The guided farm tour includes a visit to the plantation, the packing house, and a tasting buffet of the farm's products (about 45 minutes). The price for the tour is 700 NIS per group or 20 NIS per participant (the higher among the two).
A visit to the farm includes a short video about the farm, a visit to the plantation area, and tasting farm products. This visit does not include instruction and is free of charge.
Cooking demonstration workshop with the saber fruit and vegetable. In the workshop, you will learn how to use the raw materials of Sabra cuisine and prepare different dishes (starters, mains, salads, drinks, and desserts). The estimated time for the workshop and tour is one and a half to two hours. The price for the workshop and tour is 1500 NIS per group or 40 NIS per participant (the higher among the two).
Visiting Orly Cactus Farm
​I knew about this place, but our visit was spontaneous. The weather became terrible when visiting this area (strong sand winds). Hence we looked for indoor activities. While driving on road #204, we saw Orly Cactus Farm and decided to make a stop.
As you enter the farm, you can see a building in front of you and most of the plants to the right.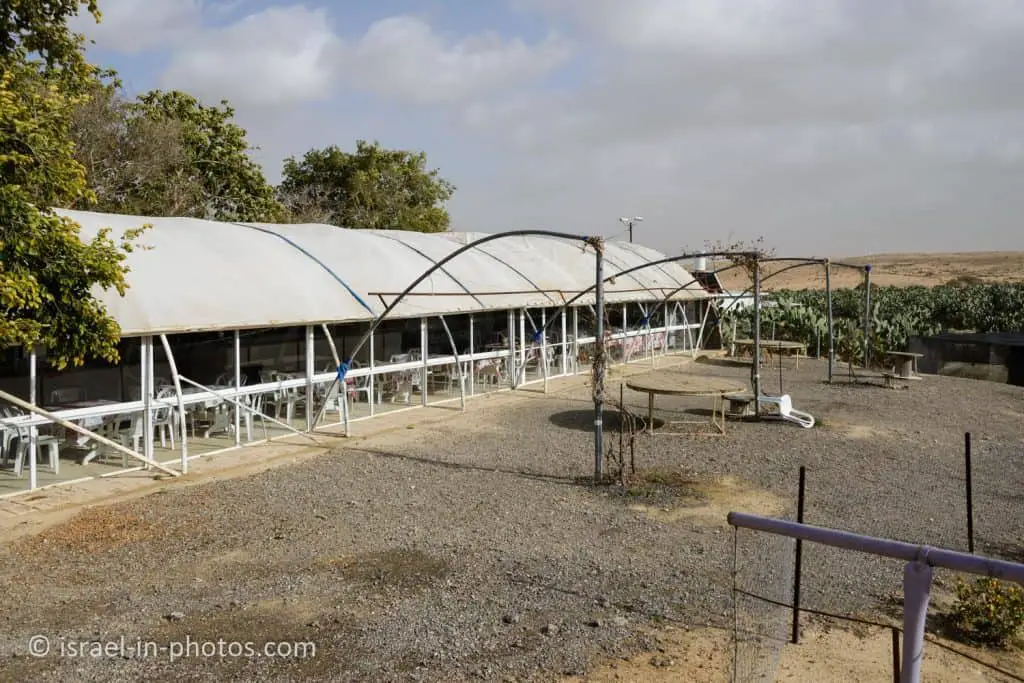 We entered the farm and told the worker it was our first visit. So he set a short movie about the farm (you can see the TV and the far end of the next photo).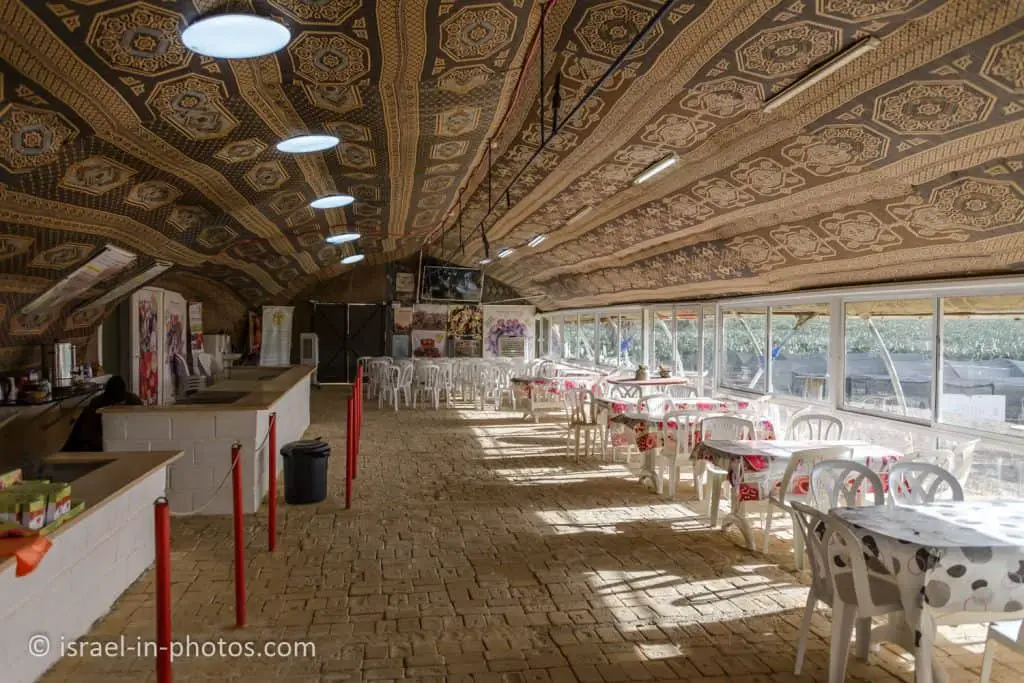 When the movie ended, he offered to taste Barbary fig. And then, we asked to see what products could be purchased at the farm shop. Though there is produce almost during the whole year (10 out of 12 months), there was not much during our visit. Hence we decided to purchase several bottles of red Sabres juice.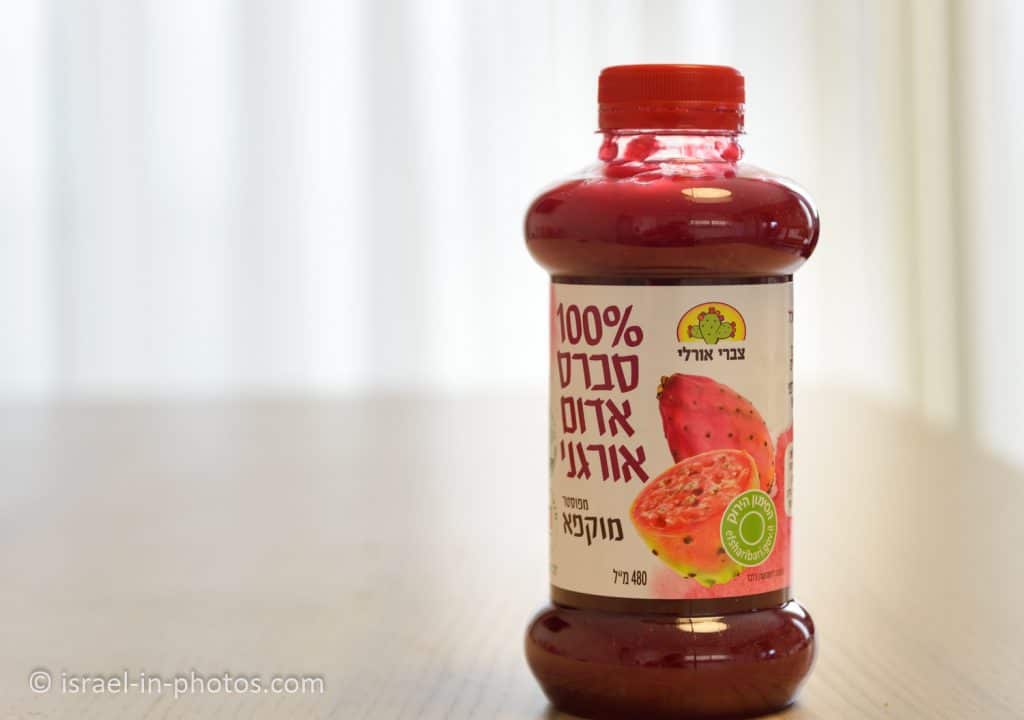 There is a small hill near the visitor's center. And here are several photos from there.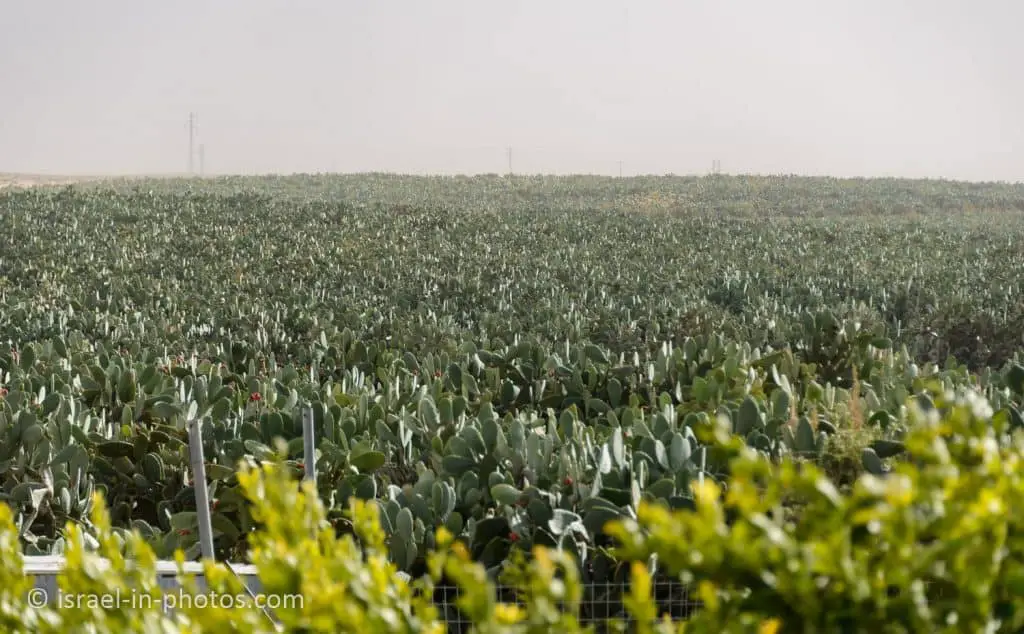 Summary
I think a guided tour would be much more interesting than a plain visit. Therefore, I suggest contacting the farm before visiting and asking whether there are nearby guided tours that you can join.
You can purchase their products on the official website.
This area has many attractions, and you can explore them using the interactive map above.
Have you visited Orly Cactus Farm? Tell us in the comment below about your experience.
That's all for today, and I'll see you in future travels!
Stay Tuned!
Additional Resources
Here are several resources that I created to help travelers:
And if you have any questions then check out
Useful Information For Tourists To Israel
.  
Did not find what you were looking for? Leave a comment below, and I will do my best to answer your questions.