On today's Tel Aviv walk we set up the goal to visit Bialik Street. But as usual, we will be visiting other places as well.
Map of the area:

As usual, we started at car parking on HaRakevet St. I prefer that parking because it's rather close to many attraction and it's easy to get in and out (not far away from Ayalon Hwy). The parking is located just in front of the old customs house:

A graffiti on the customs house, "same same but different":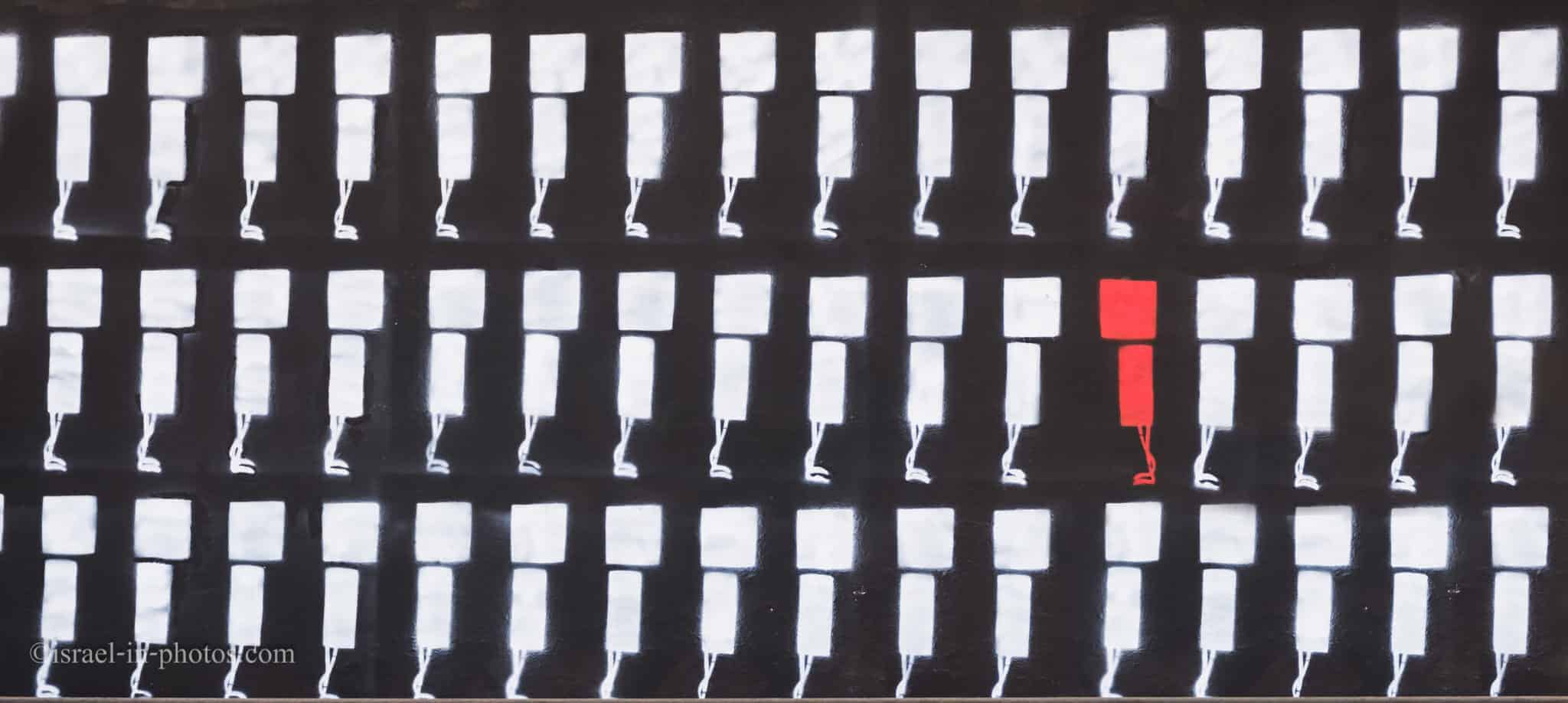 Reflections:

The former Russian Embassy House (for more info about it visit Tel Aviv walks #1):

Colorful houses on Allenby st.:

One of the balconies from the same house:

As you can see you can find many different houses with different architectural styles, but unfortunately, many of them still weren't renovated:

Blue for luck:

This is how they look after renovation:

We walked on Allenby st. till reached Bialik Street. Then we turned and started walking towards Bialik square.
Bialik Street
One of the houses on Bialik Street:

Many of the houses are renovated:

Goldberg's house:

Bauhaus style: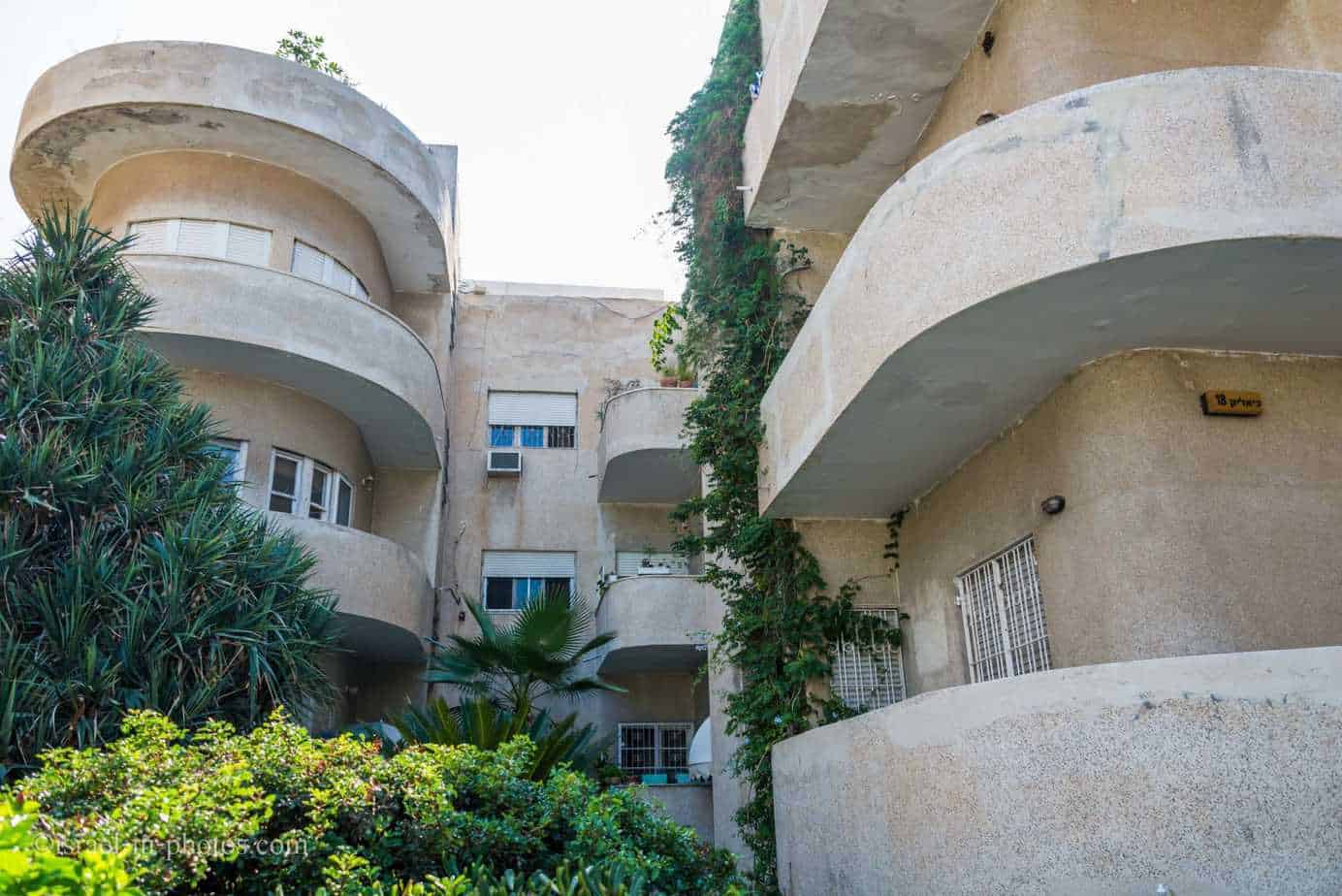 After several minutes of walking on Bialik Street, we reached Bialik house. This is the entrance to Bialik Museum:

The house was the home of Israel's national poet, Chaim Nachman Bialik, in the years 1925-34. After his death, the entire house and all its contents were bequeathed to the municipality of Tel-Aviv-gaff. The house contains Documents and personal items belonging to Bialik, an archive and a substantial Library.
Source: ilmuseums.com

Unfortunately, it was still too early and the museum hasn't opened yet. So I photographed it from outside and we continued walking.

Close to the house, you can find the Bialik square:

One of the houses on Bialik square:

Panorama of Bialik square: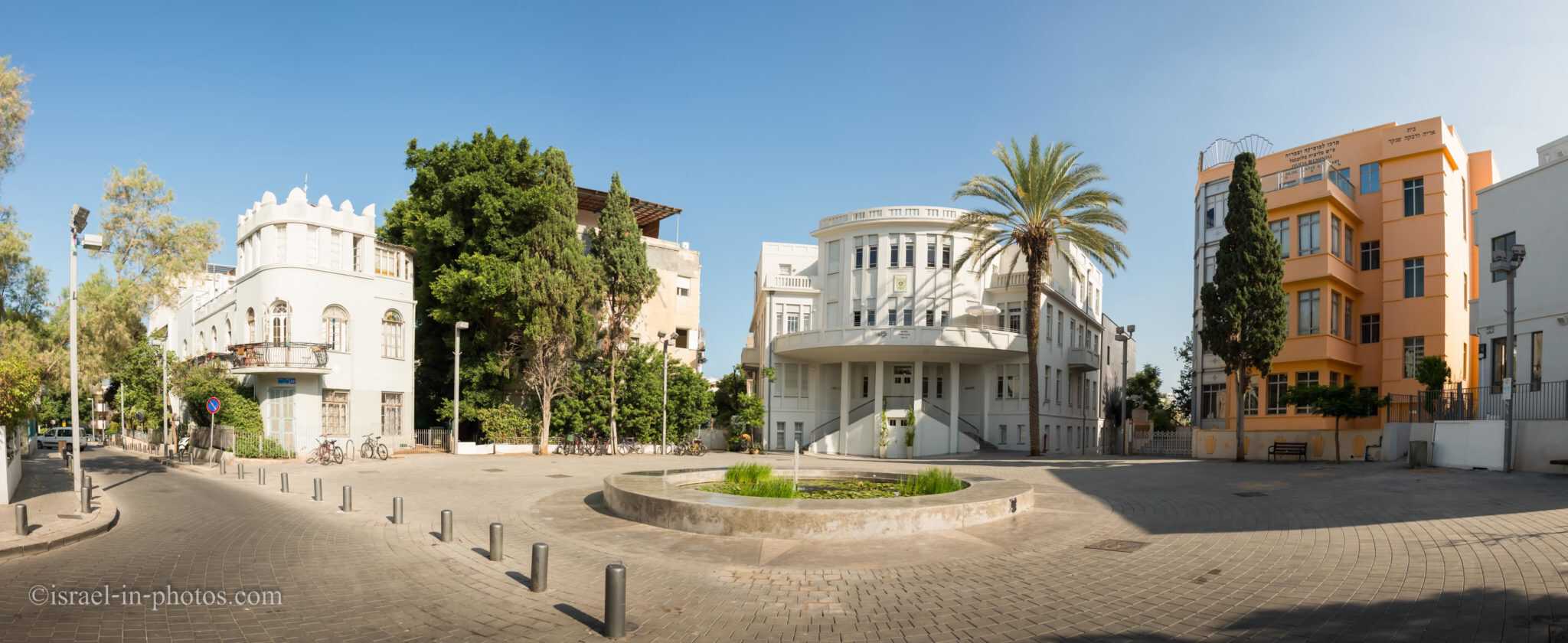 Beit Ha'ir
The big white building in the center is the Beit Ha'ir. Here are the entrance stairs to Beit Ha'ir:

Recently renovated by the Municipality of Tel-Aviv-Jaffa, Beit Ha'ir sits in the historical Town Hall of Tel-Aviv and forms part of the Bialik Complex – a center of Hebrew and Israeli culture that comprises a pivotal chapter in the history and cultural life of the city. The Bialik Square and its surrounding buildings, including Beit Ha'ir, have been declared a World Cultural Heritage Site by UNESCO and are included in the area of Tel-Aviv designated a "White City" for its unique variant of modern international architecture. The building was restored and preserved by the Tel-Aviv Development Fund under the planning of architect Meira Kowalsky.

Beit Ha'ir (Hebrew for Town Hall) is designed to be an open house for those residents, artists, writers, scholars, tourists, and other guests who want to become better acquainted with Tel Aviv. And to partake in its story and spirit. A lively hub of exhibitions and information about the city in all its historical periods, as well as an active civic arena — a place to conduct current public debates and to advance urban processes.
Source: beithair.org
We decided to make a short stroll in this neighborhood before returning back. This house is located behind Beit Ha'ir:

Old and older 🙂

This graffiti artist was probably pissed that somebody (probably the tenants) covered his masterpiece with gray color. So, he returned to the scene and wrote them: "There used to be art here, not it is dull gray color".

New construction:

Back To Allenby
We returned back to Allenby st. and started walking to the parking lot.
While my wife was in one of the stores I practiced panning. This is one of the results:

Balconies: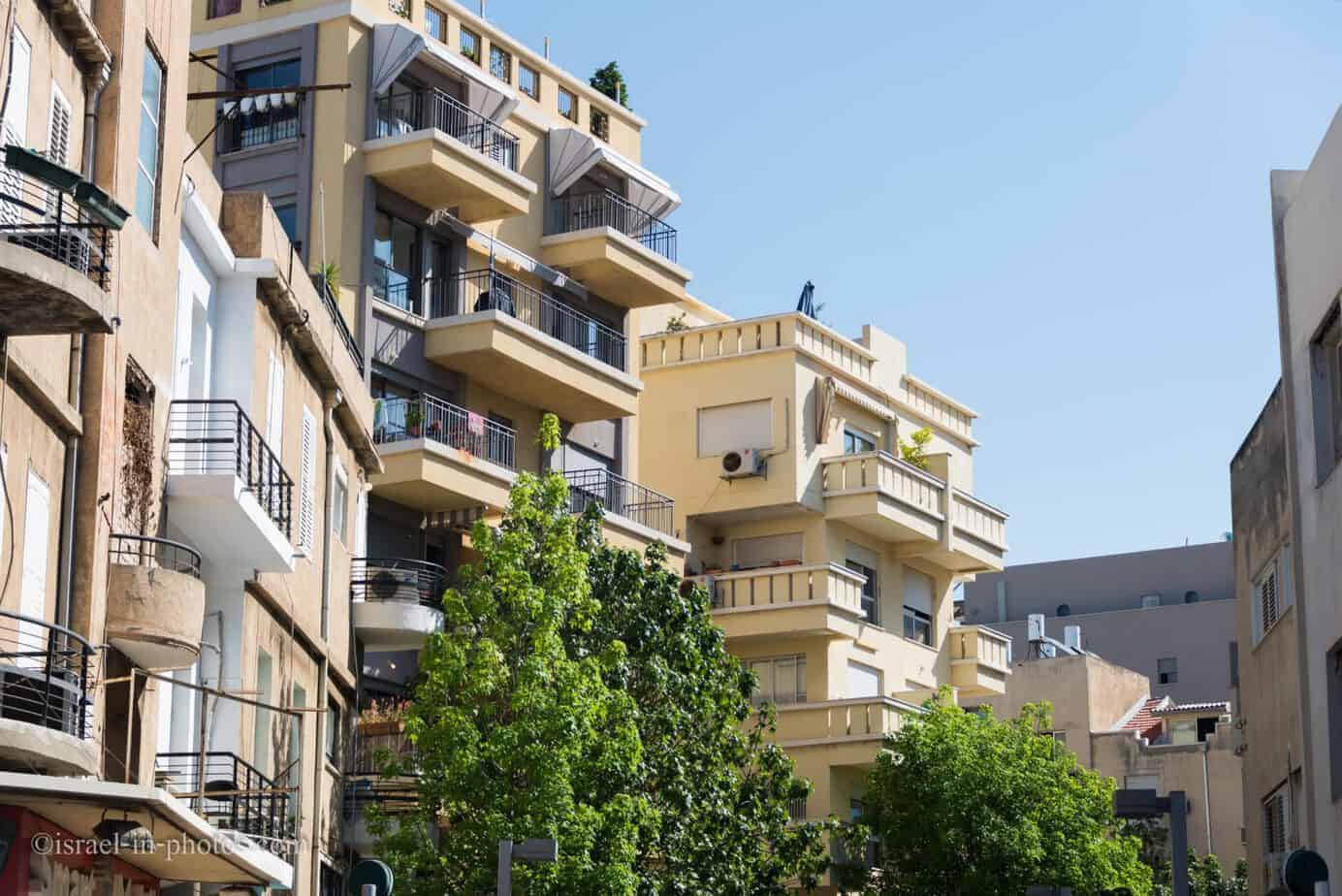 I wonder why they wrote "REHOV" instead of st.:

As I mentioned earlier, many houses still need to undergo renovation. And this is one of them:

As you go along Allenby st. it looks like there was no construction master plan. It's quite hard to believe that the original plan was build houses so there will be no two ones alike.

The Great Synagogue of Tel Aviv
And here we reached The Great Synagogue of Tel Aviv. The clock on the synagogue: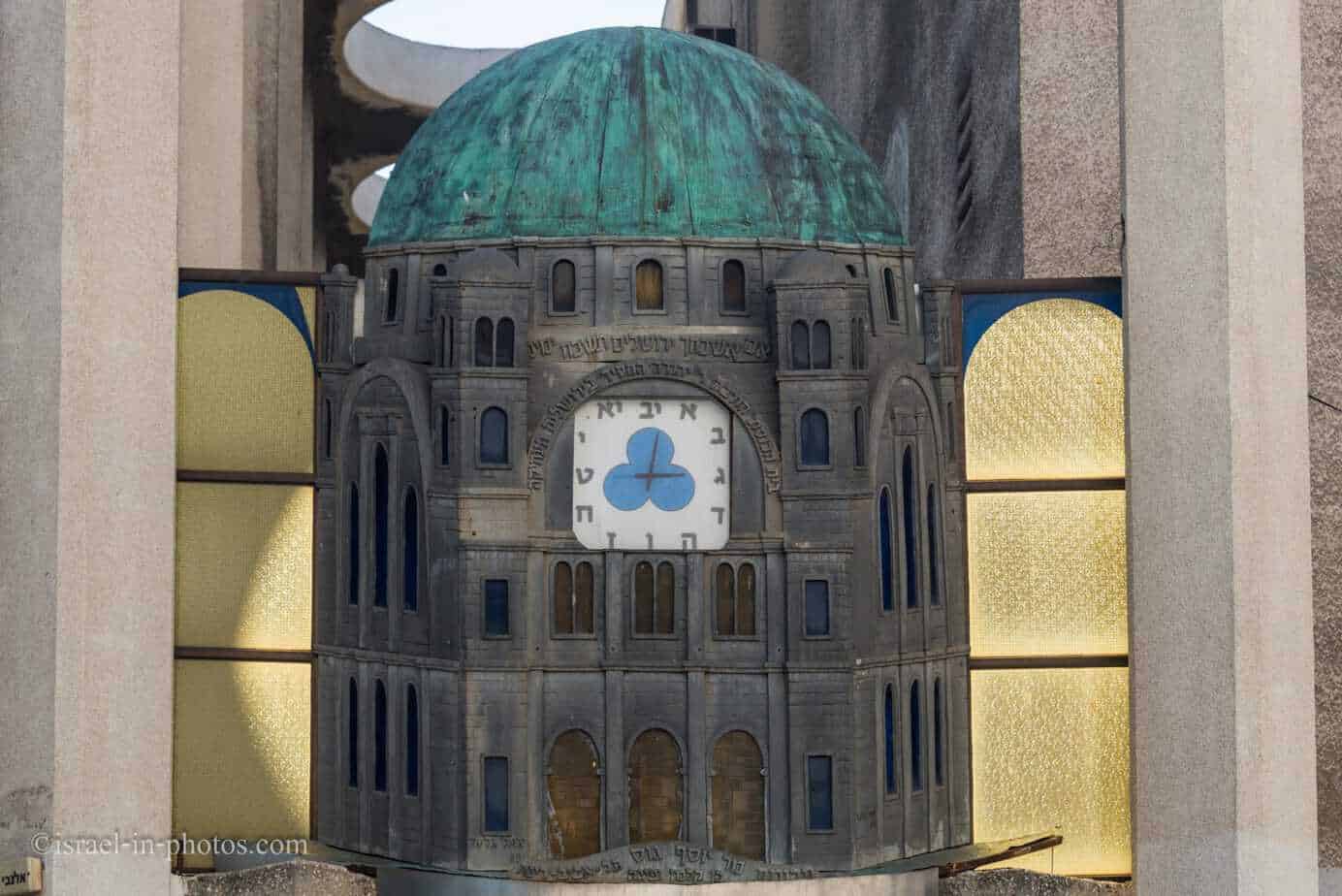 The Great Synagogue of Tel Aviv is located on 110 Allenby Street, Tel Aviv, just east of the Shalom Tower. The building was designed by Yehuda Magidovitch in 1922 and completed in 1926. It was renovated in 1970 with a new external facade of arches.
In the past, the synagogue was at the center of Little Tel Aviv, but today the building lies at the heart of the business and financial center. The emigration of the residents during the 1960s brought about a recognizable reduction in the number of prayer-goers in The Great Synagogue, such that today the impressive building is used by only a few congregants who pray on holidays and special occasions. In recent years, public figures have decided to conduct their Jewish wedding ceremonies at the synagogue.
Source: wiki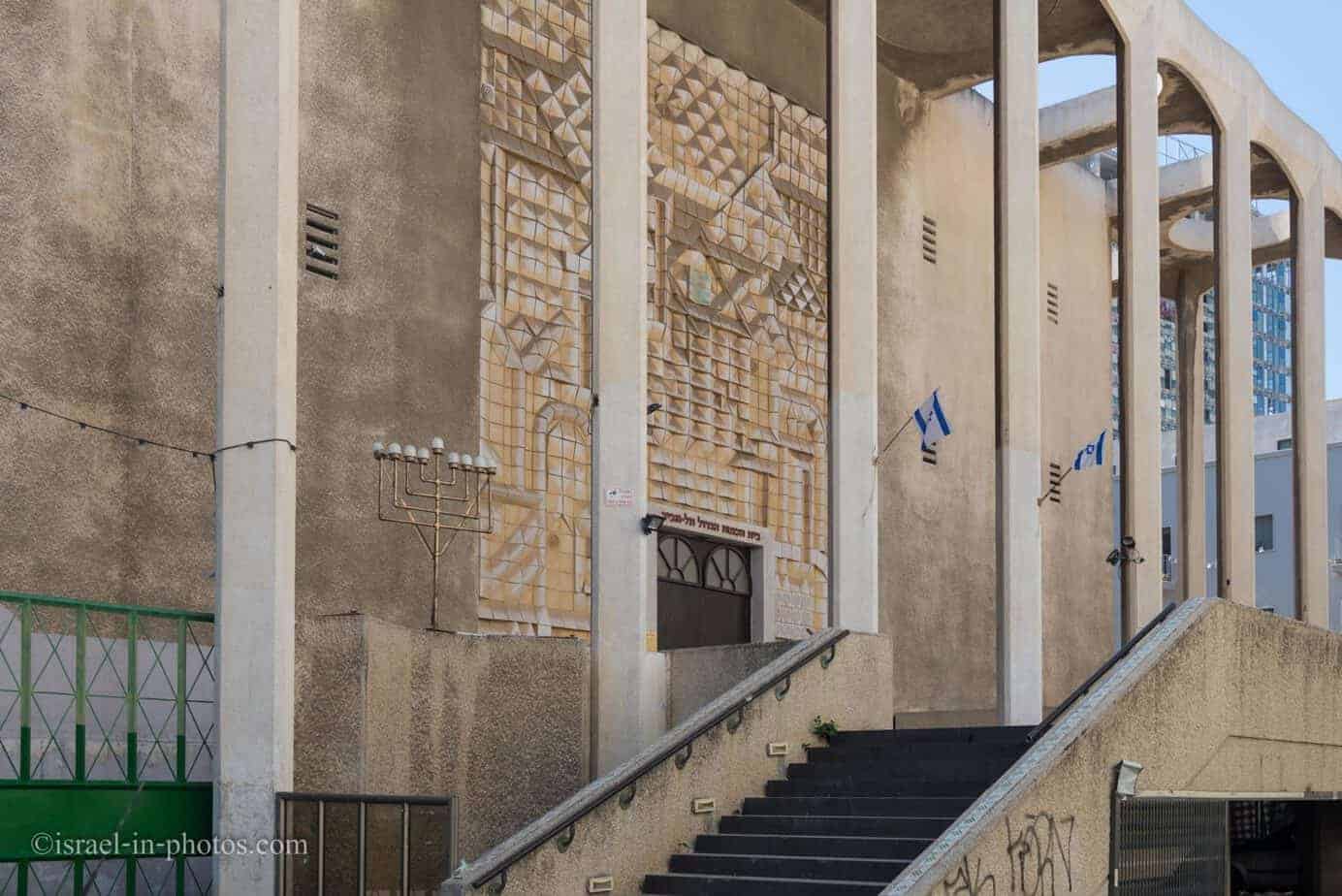 The entrance:

New houses behind the Great Synagogue: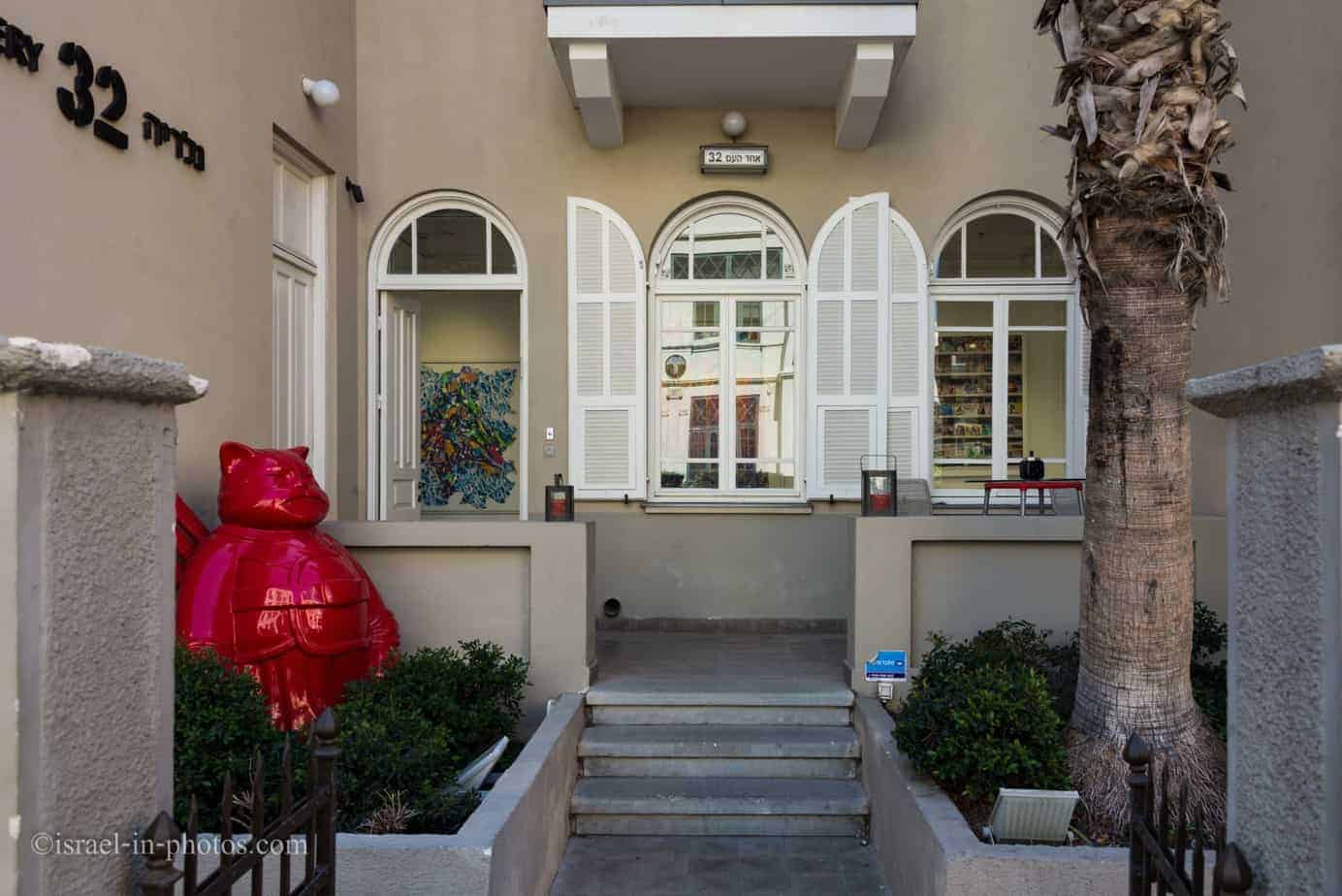 That's it for today. Hope you enjoyed this post and I will see you in future Tel Aviv walks!
For additional points of interest nearby see Tel Aviv-Yafo page. 
 
Additional Resources
Here are several resources that I created to help travelers:
And if you have any questions then check out Useful Information For Tourists To Israel.
 
Did not find what you were looking for? Leave a comment below, and I will do my best to answer your questions.