Monkey forest in Yodfat is an amusement park located in Northern Israel and its main attraction, as the name suggests, are monkeys. Let's begin our visit!
Map
Yodfat is located in the Lower Galilee, south of Carmiel.
Map of the area:

Opening Hours
Sunday – Thursday: 9:00-16:00
Friday: 9:00-15:00
Saturday / Holiday: 9:00-16:00
Note: tickets are available up to one hour before closure.
Entrance Fee
Entrance ticket:
Sunday – Thursday: 44 NIS
Weekends/Holidays: 48 NIS
Discounts
Senior citizens: 20% discount
People with special needs: 20% discount
Active duty soldiers: 20% discount
Misgav residents: 10% discount
Students: 10% discount
Notes:
everyone aged 2 and above have to purchase a ticket.
opening hours and ticket prices were updated in April 2019. In any case, recheck the official site before visiting.
Coupons
So far I listed the entrance fees from the official site. But I also looked for coupons online. And found a coupon at cpnclub.co.il. They offer weekday tickets for 32 NIS (instead of 44 NIS) and weekend tickets for 38 NIS (instead of 48 NIS).
Site Plan
Here is the site plan of the park, that we received on the entrance.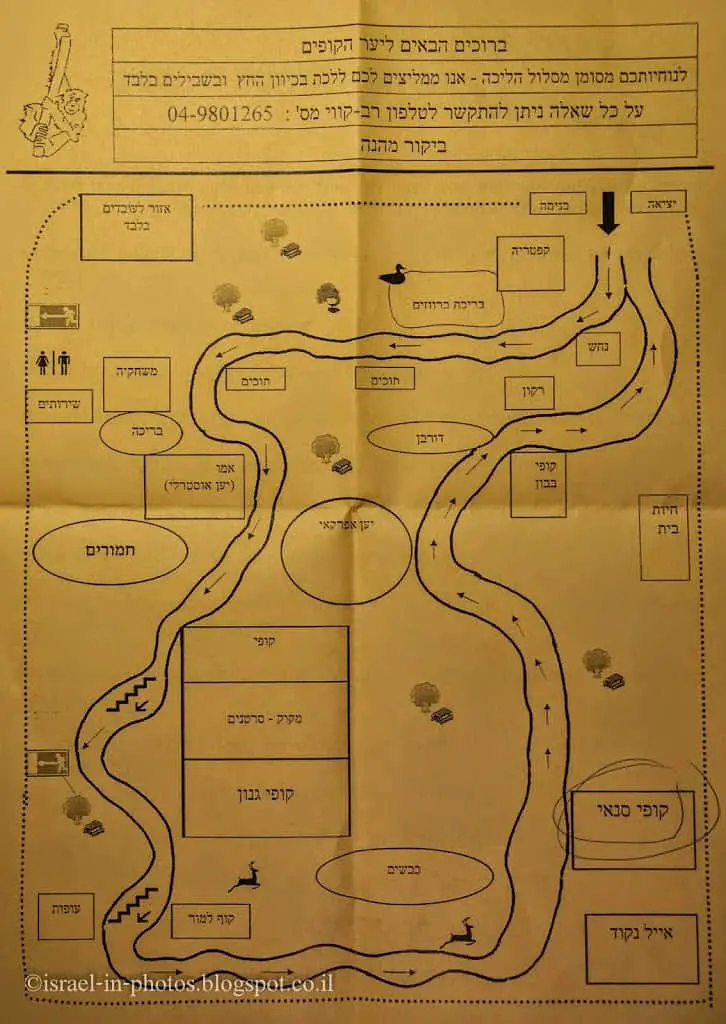 As you can see, the site is not vast and depending on your speed, or the speed of your children, it will take 2-4 hours to complete this round route.
About
The Monkey Forest was established as a petting zoo for children and families in the early 1970s. In 1990, we became a well-known destination for education and tourism. As an educational experience, the children of the area were responsible for the maintenance, care, and husbandry of the animals.

Our goal has always been to offer people a close encounter with animals and nature with the vision of teaching the importance of having compassion, love, and respect for all animals, nature and each other.

Our goal is to have our visitors leave us with the understanding that all animals big and small are an integral and essential part of every person's life. Over the years The Monkey Forest has grown, but we still stand by our values of giving the animals and nature the highest level of care. Our mission of educating the public on compassion, love, and respect for nature and animals has grown even greater!

We invite you to come visit us and walk through our scenic forest trails, meet the animals living in the forest, enjoy a picnic at one of the many picnic tables scattered in the woods and enjoy a day while making sure that the nature and animals of the park, feel safe, secure and at harmony with our visitors.

On arrival, we request that all people read and follow the rules written on the instruction sheet given at the entrance to the park.

Please make sure that all the people entering with you, including children, are aware of the rules.
What Makes This Place Unique?
One of the things that make us unique is at this present time, we do allow people to bring food and put it on the ground for the animals but only healthy foods that are listed below, No exceptions!

We do Not allow the feeding of any processed foods, sweets, salted snacks or desserts, No exceptions!

If you plan on bringing food to feed to the animals, please only bring plain whole bread, washed fruits and vegetables and natural unsweetened and unsalted dried fruits and nuts.

We also offer a healthy choice of foods to purchase at the park. (Please note that the feeding rules are subject to change, depending on different factors on any given day.)

We really look forward to your visit!
Source of both quotes: official site
Touring At Monkey Forest
In the beginning, I called it an amusement park since when you enter it, you feel like you're in a village and not in a zoo. There are chickens, rabbits, peacocks and other animals running around free. It and other signs imply that the targeted audience is families with young children. But it is not comfortable to use baby strollers, thus consider taking baby carriers. Also, since it is a forest, bring comfortable shoes.
We started in the central courtyard. There is a cafeteria, small duck pond, and cages with parrots.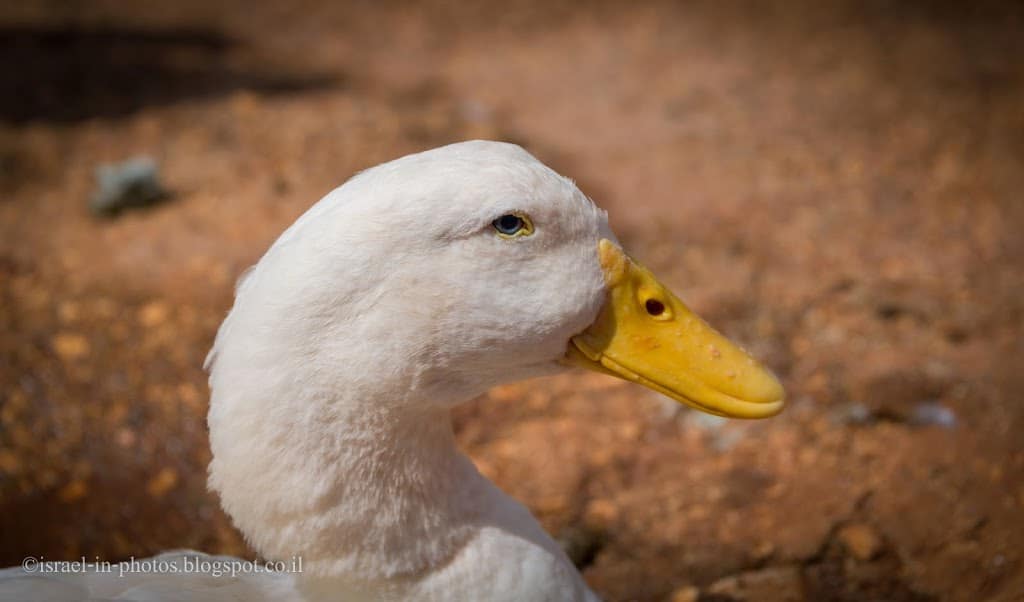 Parrots: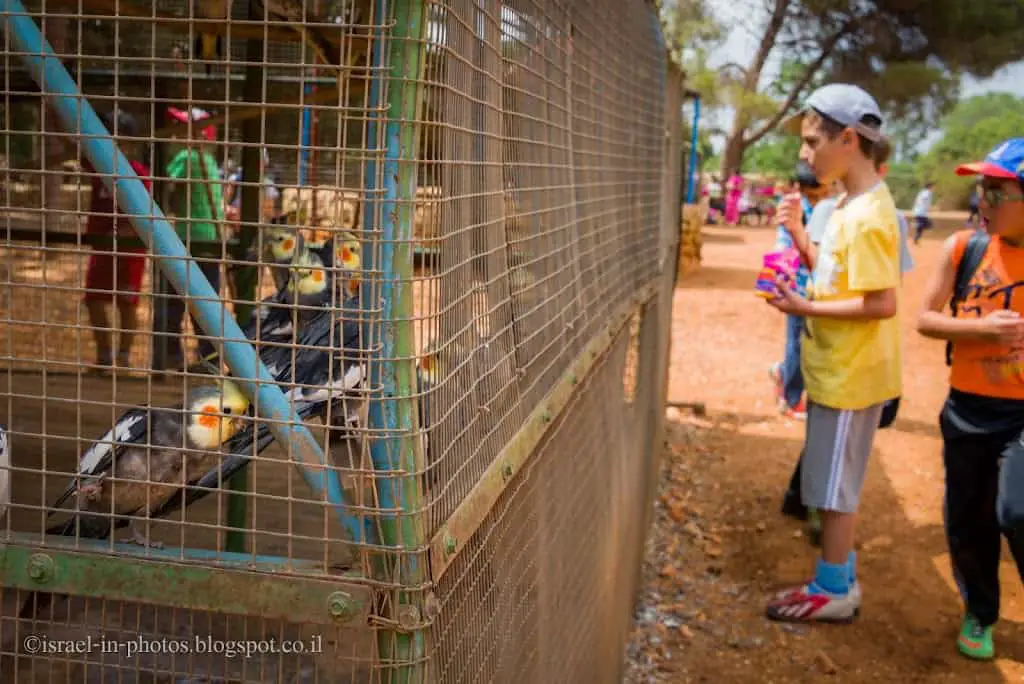 Turtle in the pond: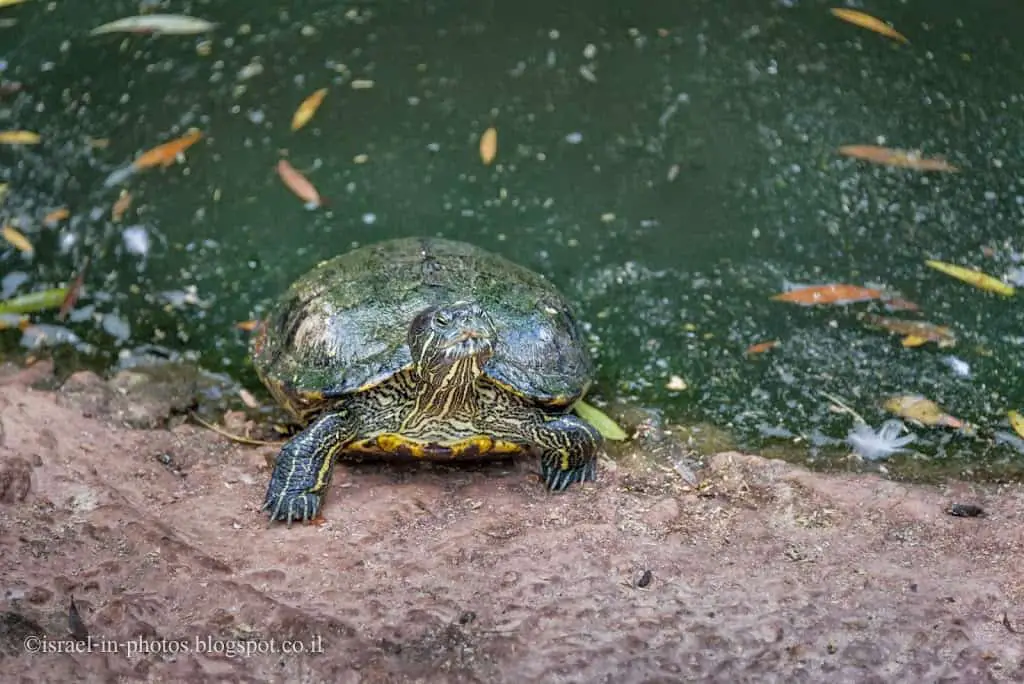 Peacock Breeding Season
When we entered, it was explained that now it is peacock breeding season. Thus, it is not advisable to come close to them since they can attack.
They were not aggressive towards us (they were running after chickens), and each male peacock showed us his beautiful tail.
Using this opportunity I made a book to one of the peacocks. And here it is: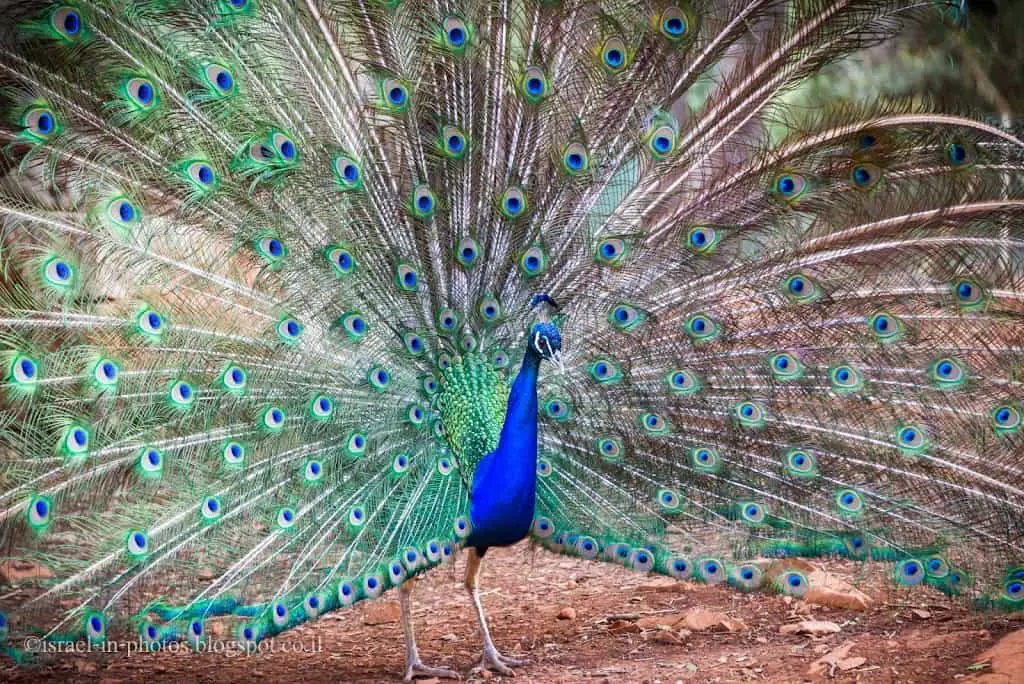 I never noticed before, but when they open their tail, from time to time, they send a small vibration and the tail "dances."
A funny thing occurred when the wind started to blow stronger and male peacock with an open tail struggled to remain on his feet (the tail served as a ship's sail).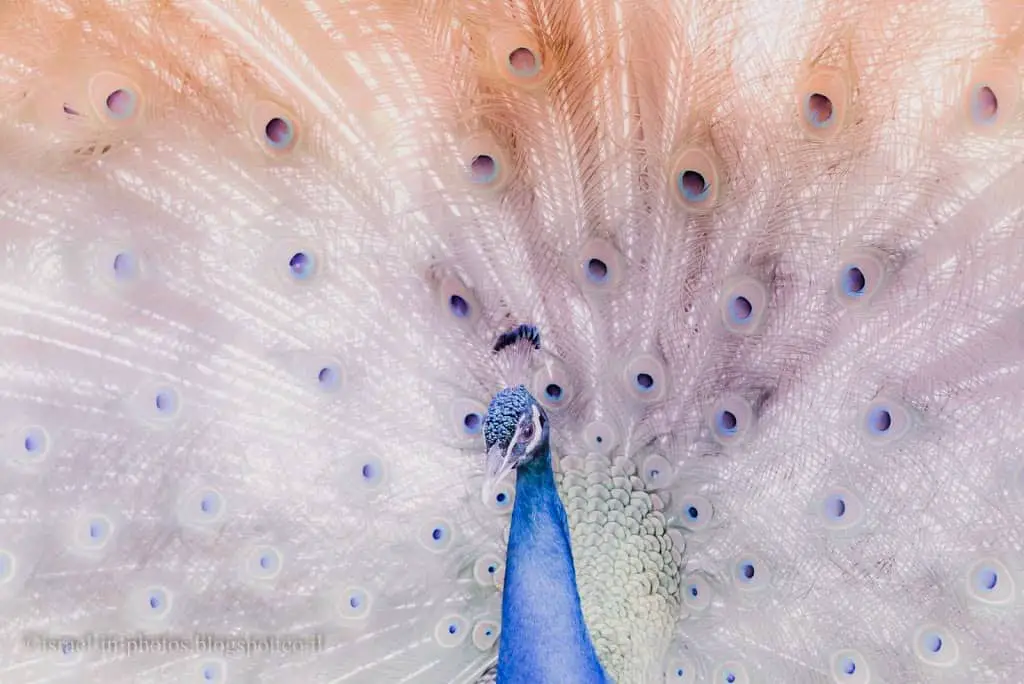 Local residents: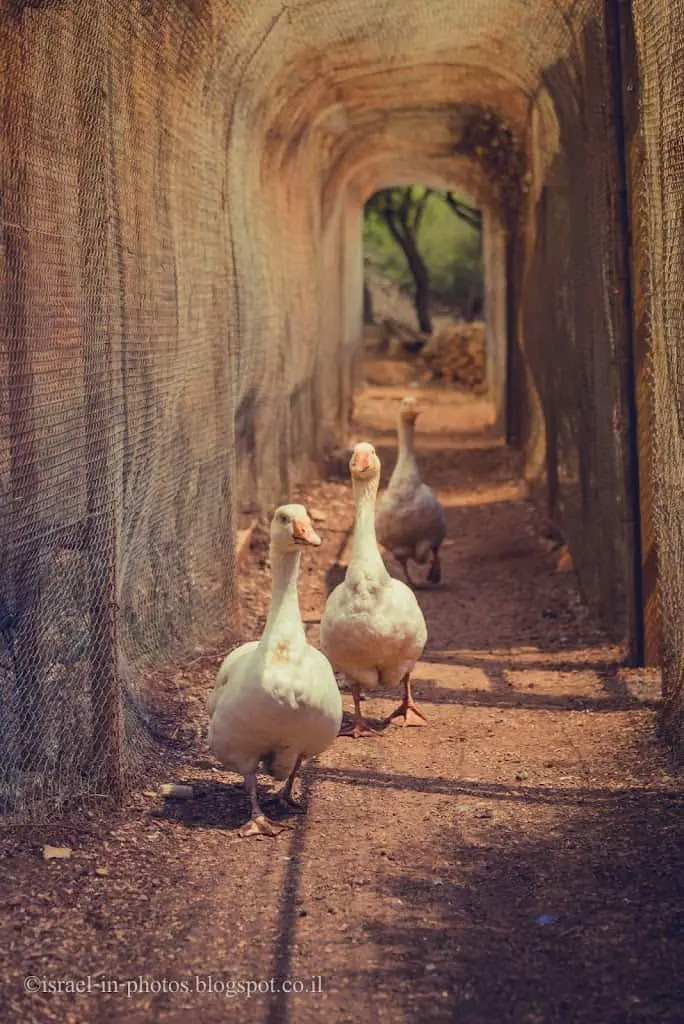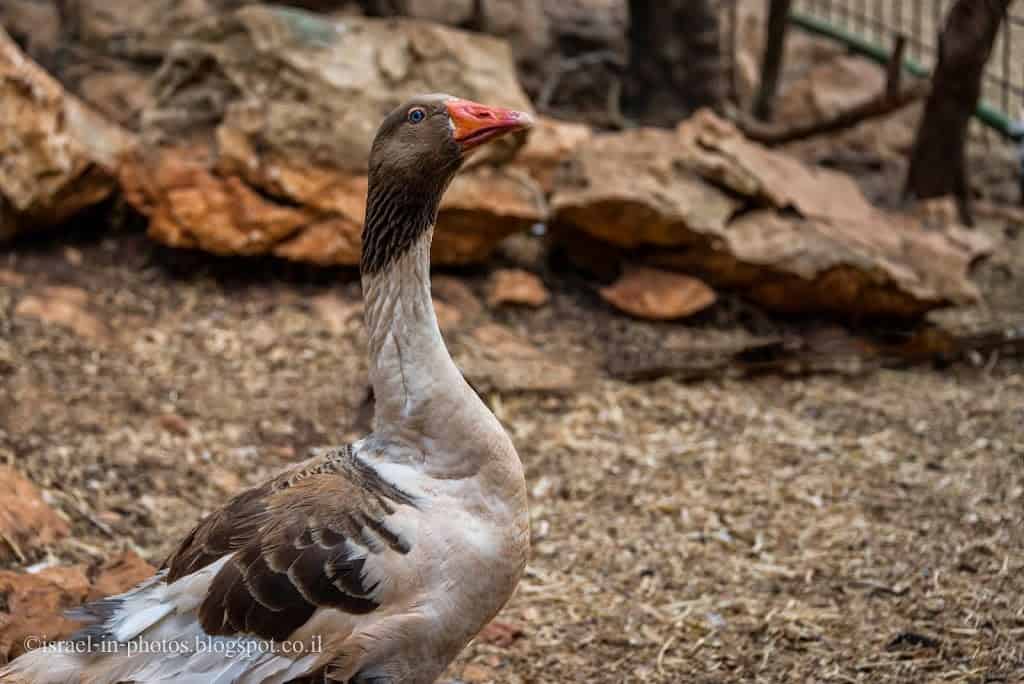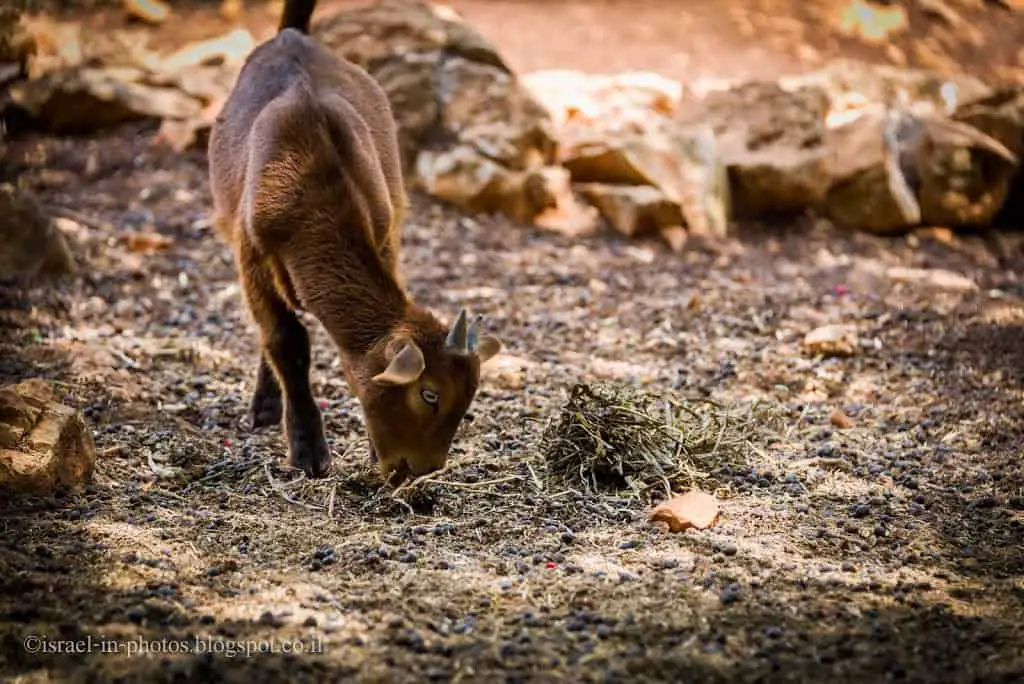 Male peacocks are wondering by themselves, and the babies run after their mothers.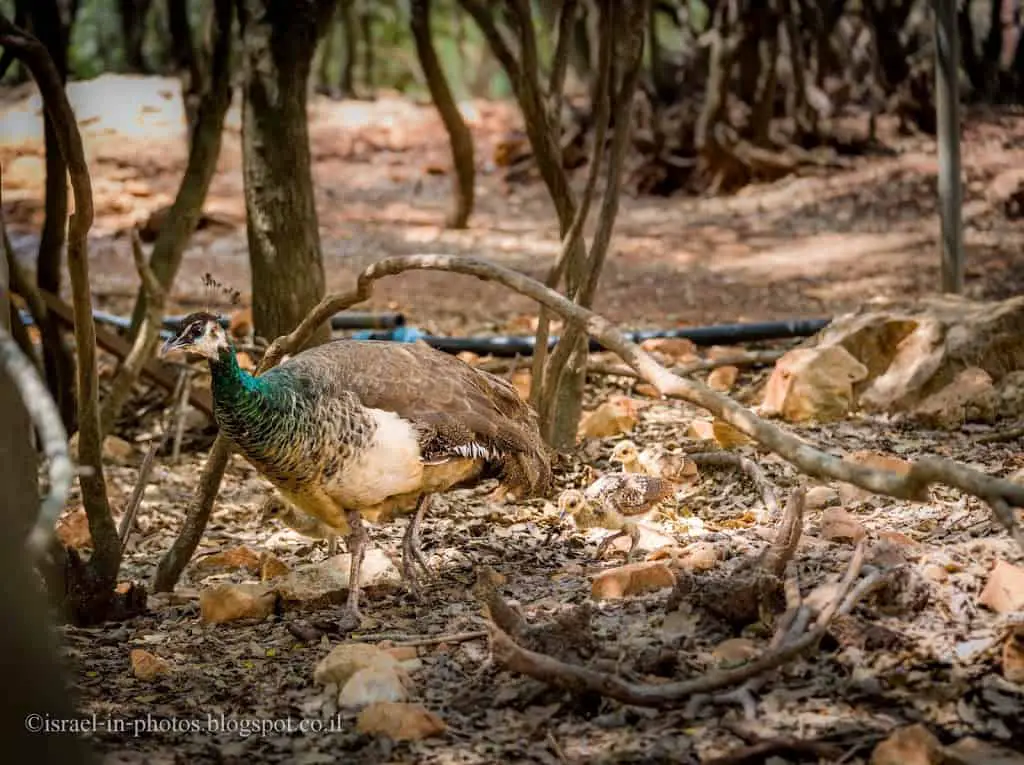 Baby peacock: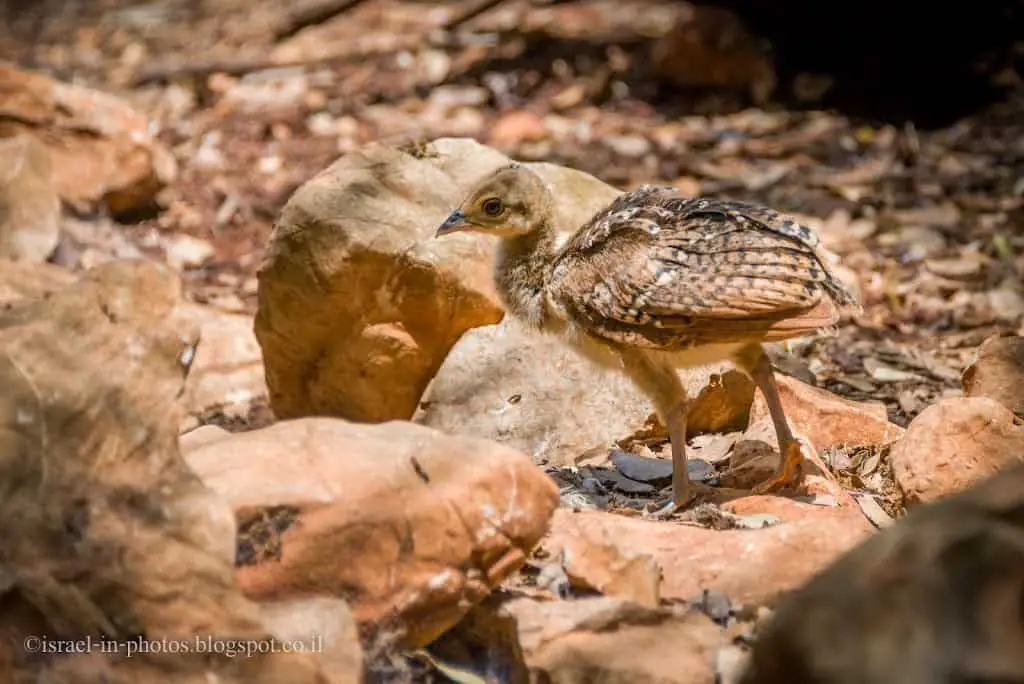 Squirrel Monkeys
Squirrel monkeys are New World monkeys of the genus Saimiri. Saimiri is the only genus in the subfamily Saimirinae. The name of the genus is of Tupi origin (sai-mirim or gai-mbirin < sai 'monkey' and mirim 'small') and was also used as an English name by early researchers.

Squirrel monkeys live in the tropical forests of Central and South America in the canopy layer. Most species have parapatric or allopatric ranges in the Amazon, while S. oerstedii is found disjunctly in Costa Rica and Panama.
Source: Wikipedia
Most monkeys are inside their cages, and you can see them only from outside. But as it comes to squirrel monkeys, you can enter into their cage. They can come quite close (2-3 meters).
And here are several photos of them: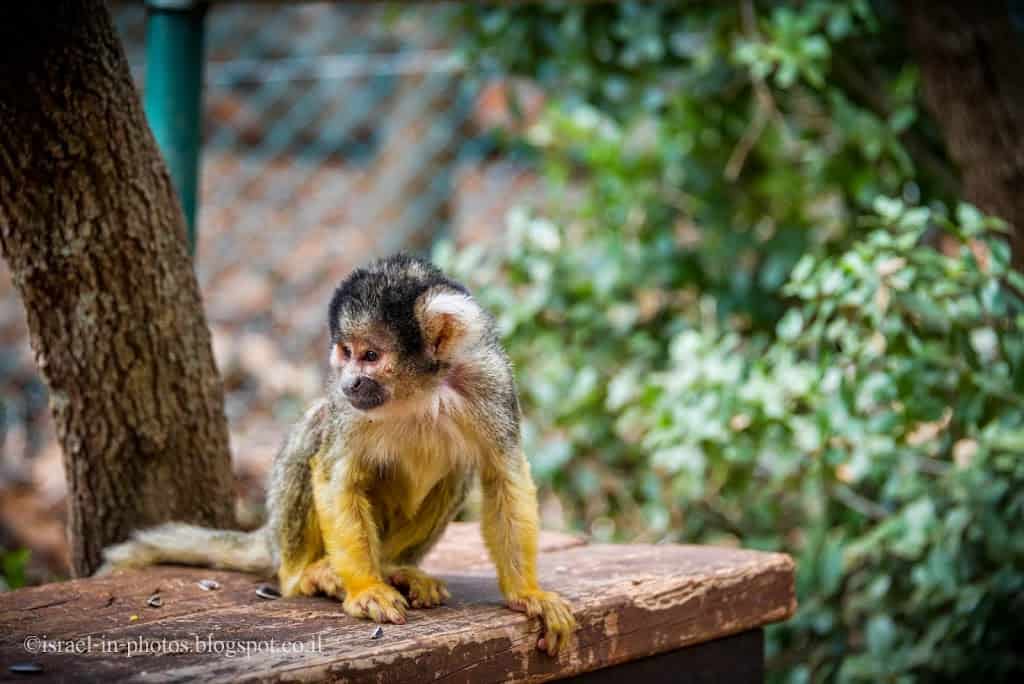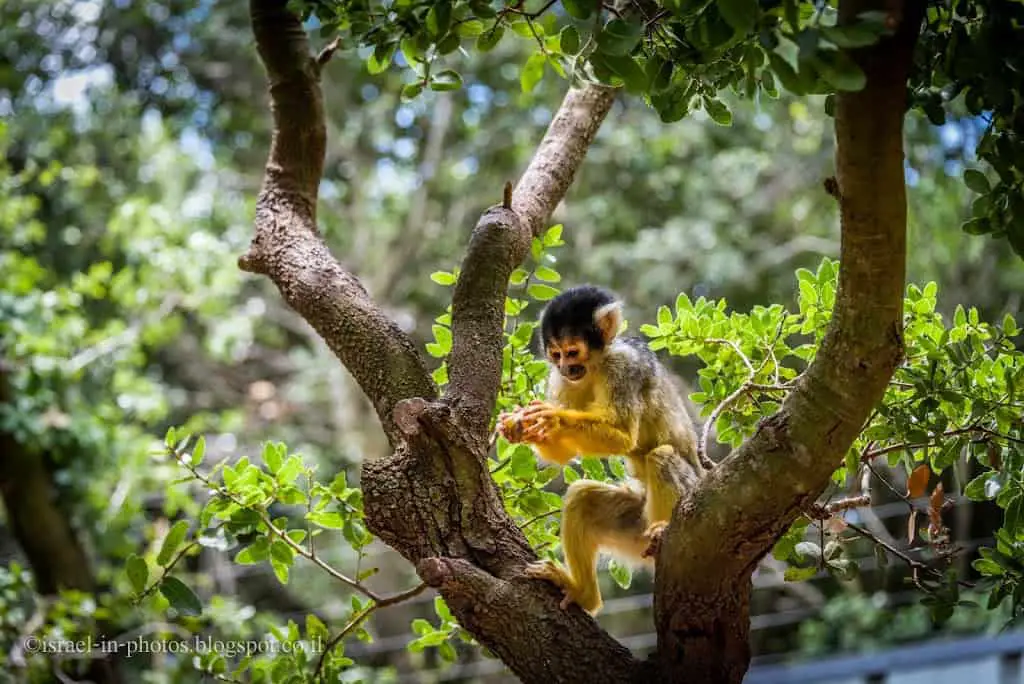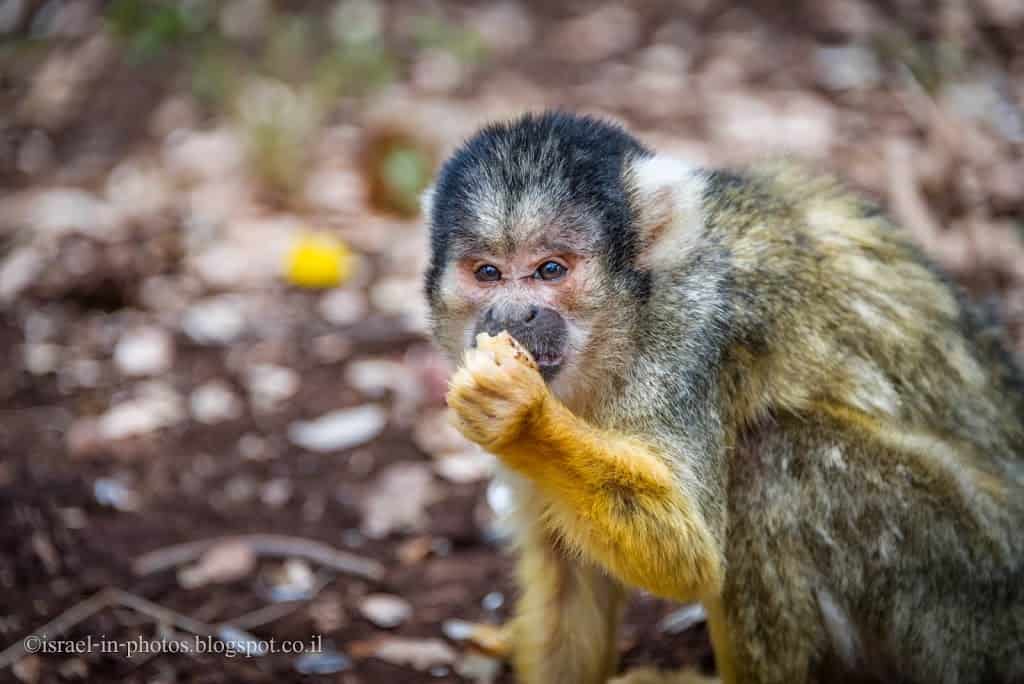 Several other residents of Monkey Forest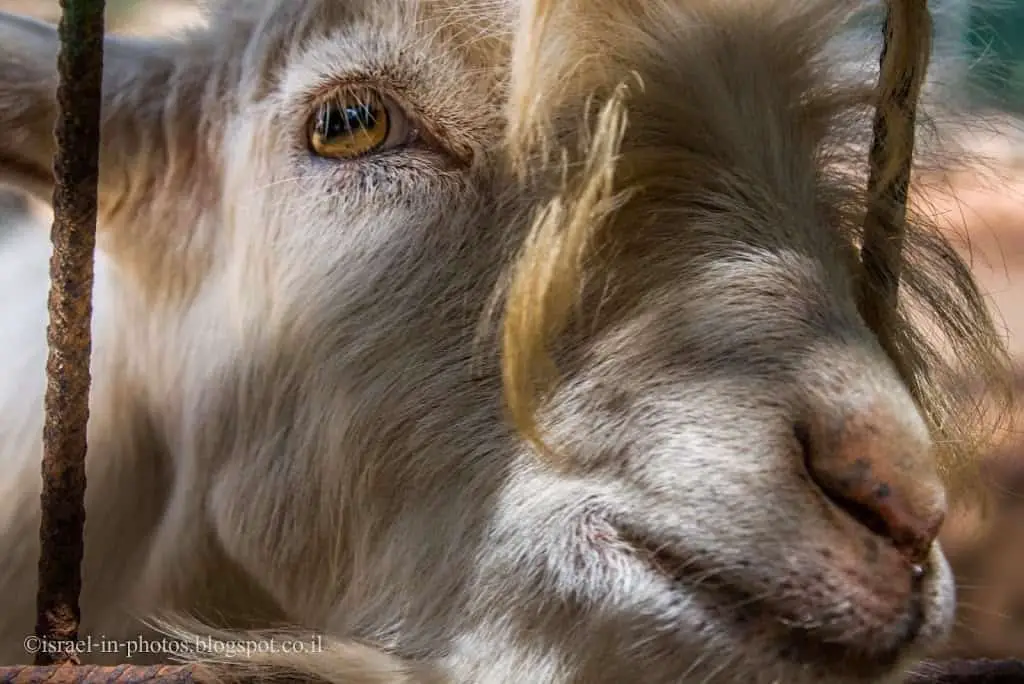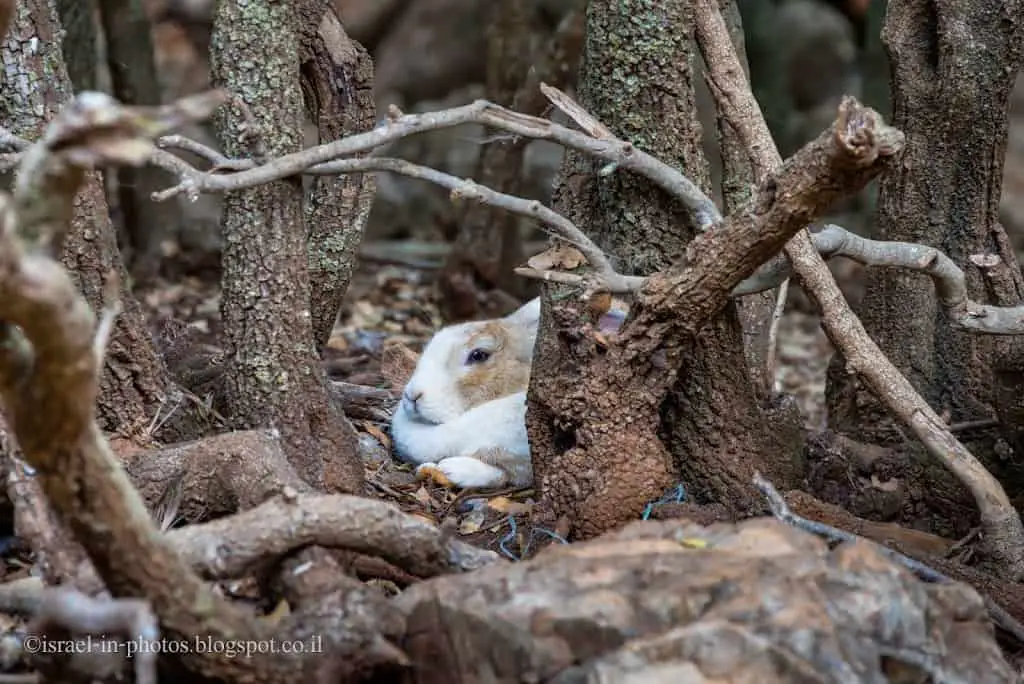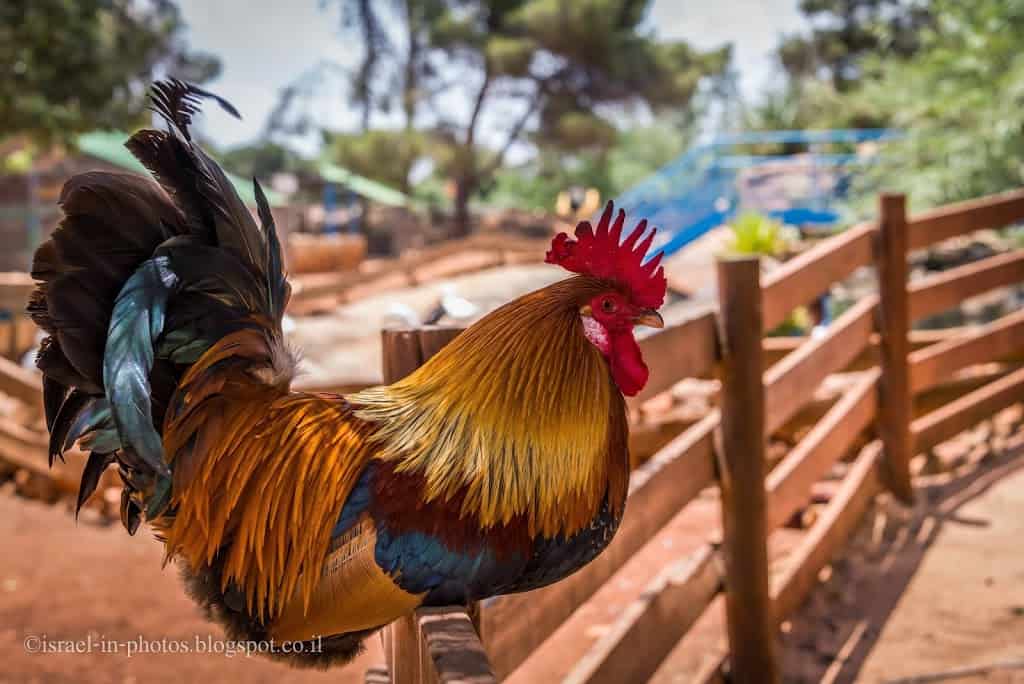 Similar Attractions
Do not confuse between Monkey Forest in Yodfat (this place) and Monkey Park at Ben Shemen. If you are interested in Squirrel Monkeys, then you can also find them at Hay Park in Kiryat Motzkin. Another splendid animal related attraction is Gan Garoo, it is an Australian Park in Nir David.
For additional attractions with animals, check out the animals category. You can also browse the map at the top of this post for nearby attractions.
Summary
Overall, Monkey Forest in Yodfat is a lovely place, and you can easily spend several hours with your children there.
Have you ever been to Monkey Forest In Yodfat? Tell us about your experience in the comments below.
That's all for today, and I'll see you in future travels!
Stay Tuned!

Additional Resources
Here are several resources that I created to help travelers:
And if you have any questions then check out Useful Information For Tourists To Israel.

Did not find what you were looking for? Email me at
hi@israel-in-photos.com
, and I will do my best to answer your questions.