HaMinsara, AKA The Carpentry or The Sawmill, allows seeing a unique phenomenon inside Makhtesh Ramon. Let's begin exploring!
Note: you can find additional information about this area in Mitzpe Ramon and Makhtesh Ramon.
Offers
Get 5% off for your next vacation at Isrotel.
Get 5% off for your next tour at Bein Harim with coupon code 'LEV5#12305'.
Basic Info
HaNagariya ("Carpentry Shop") – a concentration of prism-shaped stones. The prisms are the result of the "baking" of the sandstone in the high temperatures caused by fiery lava erupting from the depths of the earth. The great heat transformed the rock which, when it cooled, created thousands of polygonal pillars, and these broken pillars form the "Carpentry Shop."
Source: Makhtesh Ramon – Nature Reserve and Visitors Center's official site.
Map
HaMinsara is located close to Ammonite Wall (about 5km from Mitzpe Ramon). When driving on road #40, you will see a sign to HaMinsara. If you follow this sign after approximately 1.5 km, you will reach small car parking. From the parking, there is a wooden path.
Map of the area:
Here is a detailed map from the brochure provided at Makhtesh Ramon Visitors Center.
Note: you can click on the map to enlarge it.
The Trail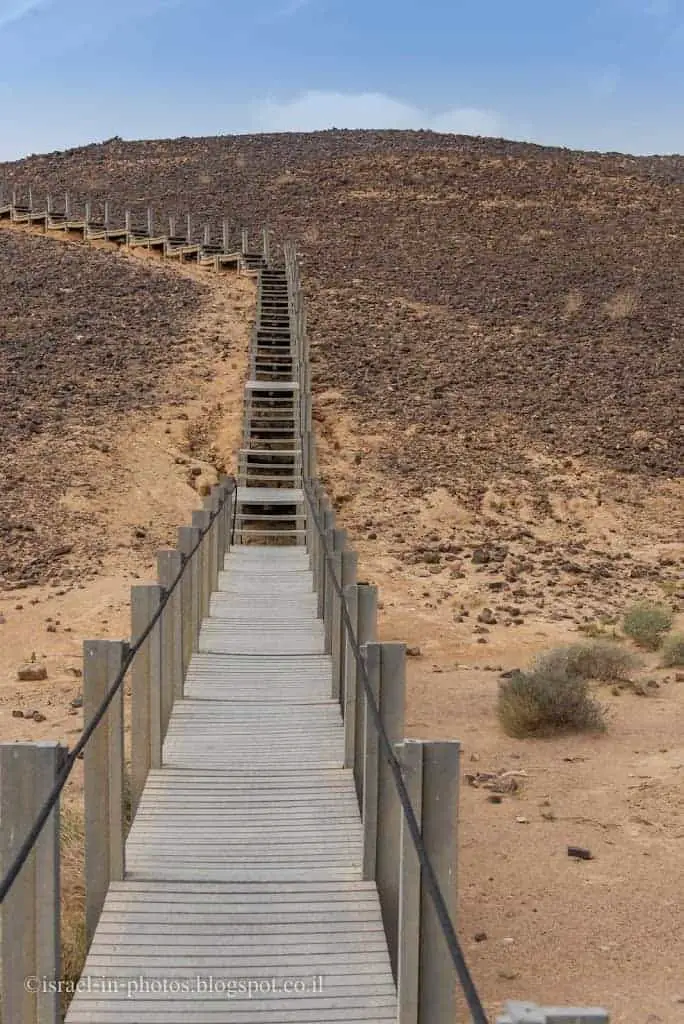 HaMinsara in Hebrew means sawmill. This place is called a sawmill since the stones look like pieces of wood.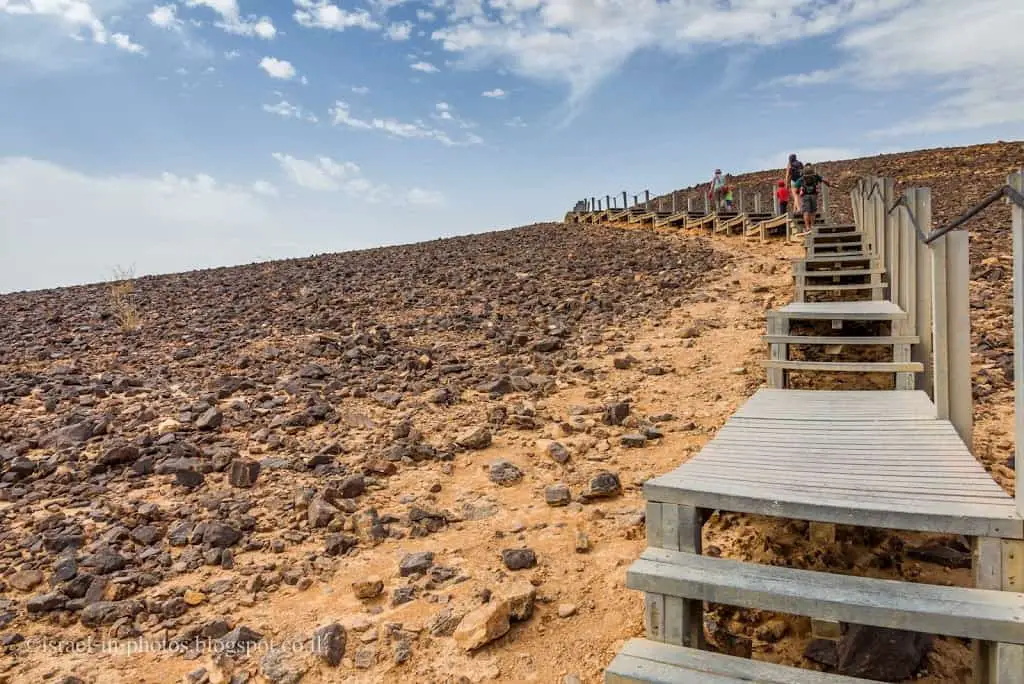 Here are several photos from the first part of the trail: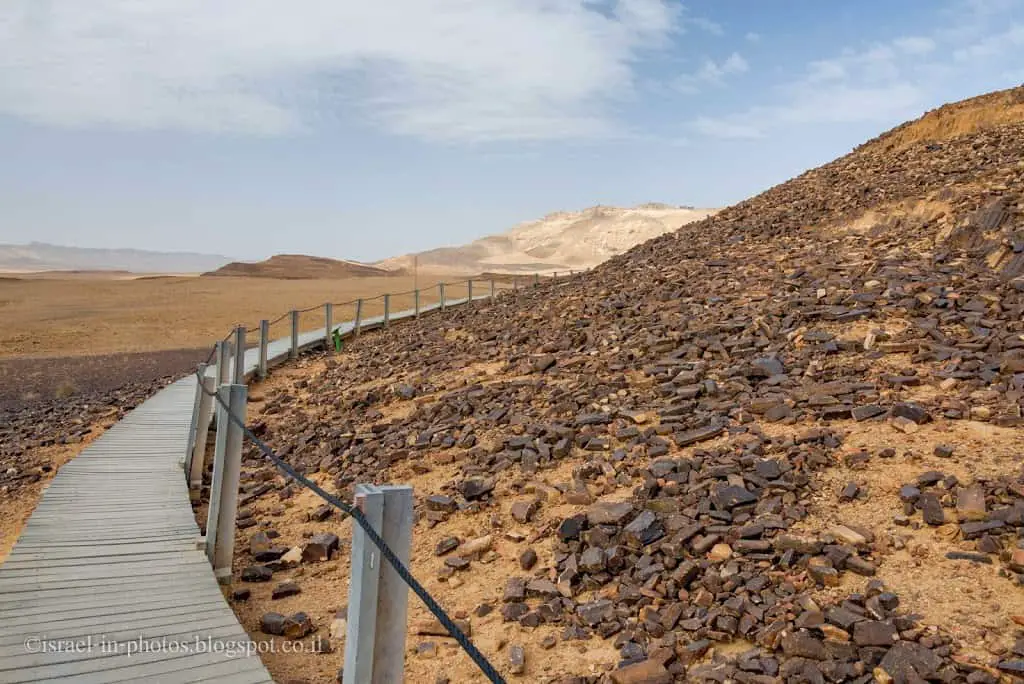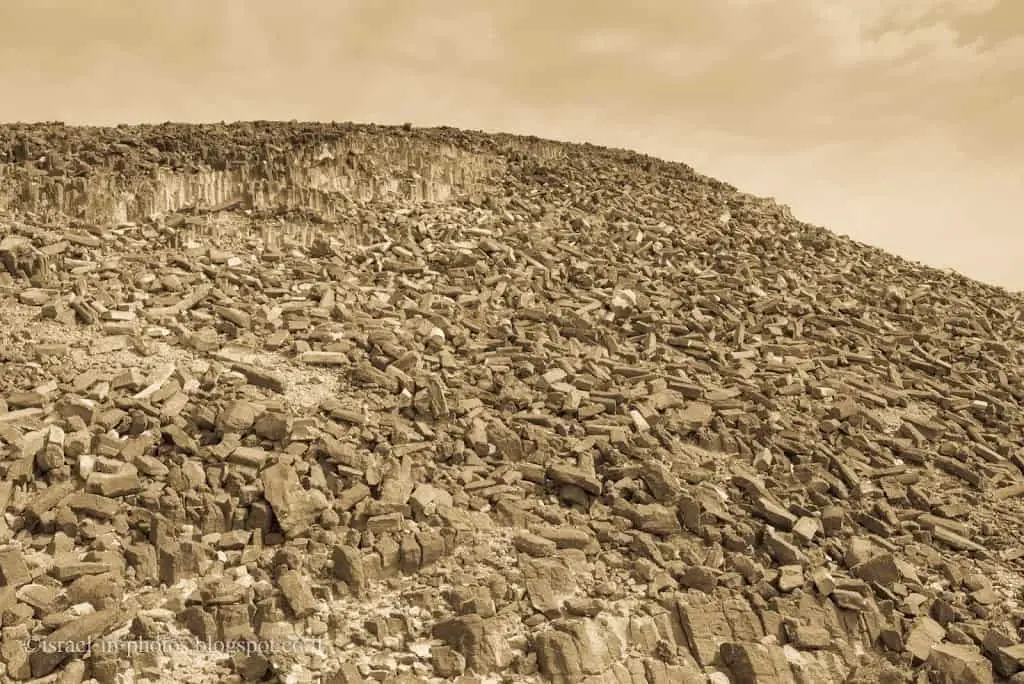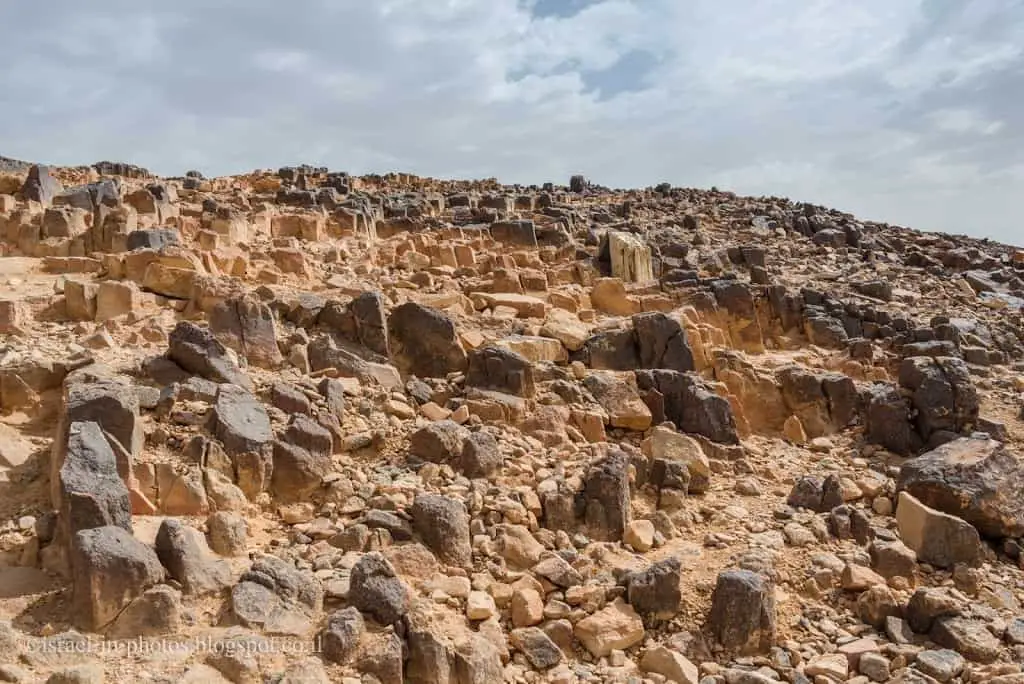 The sandstone in this area went through a high-temperature metamorphosis. After high heating and cooling down, the sandstone cracked into hexagonal shapes.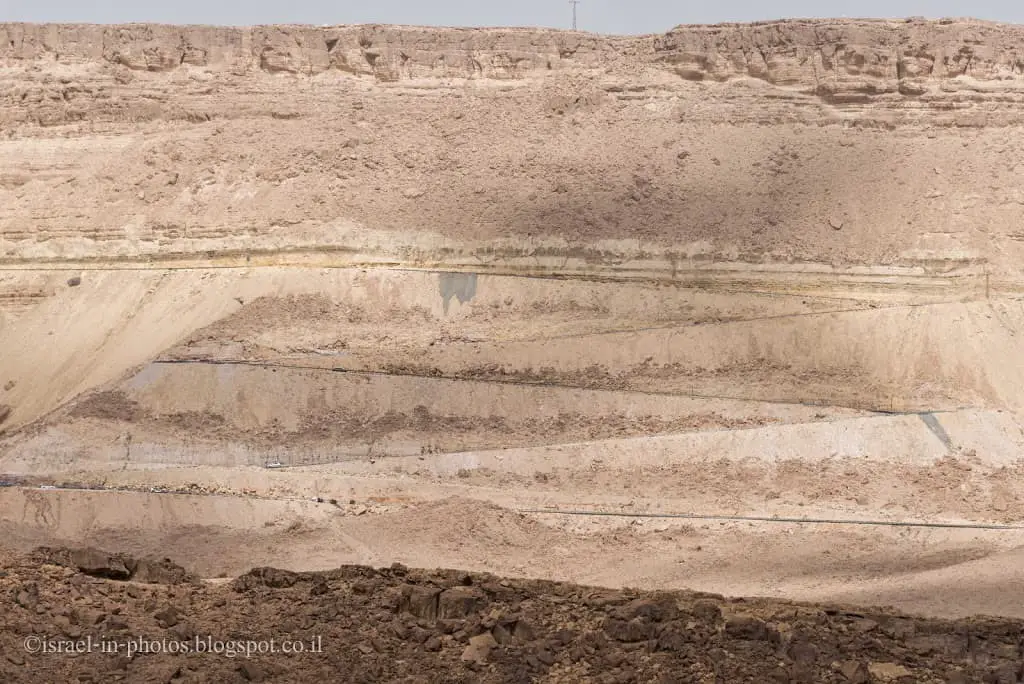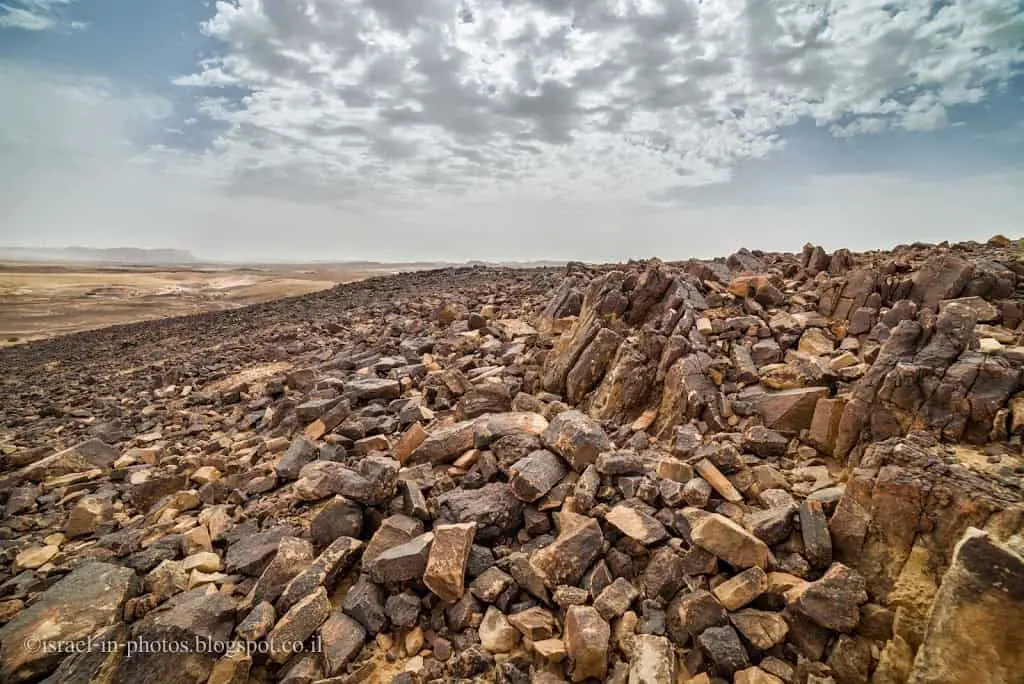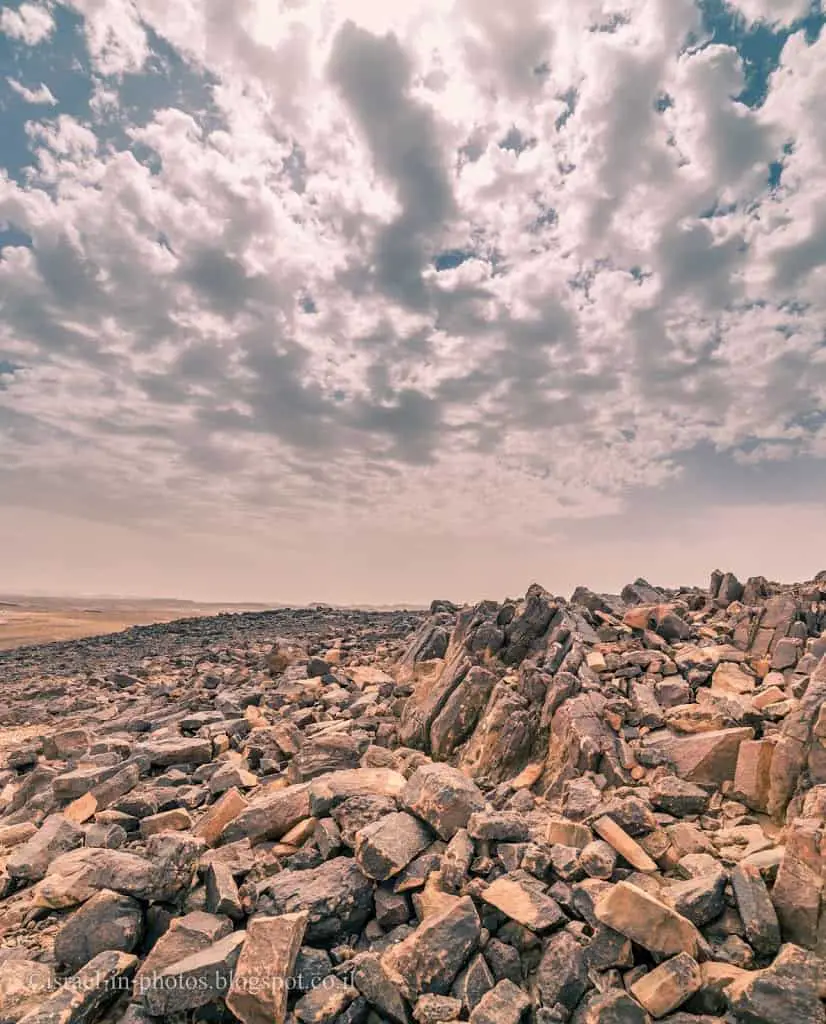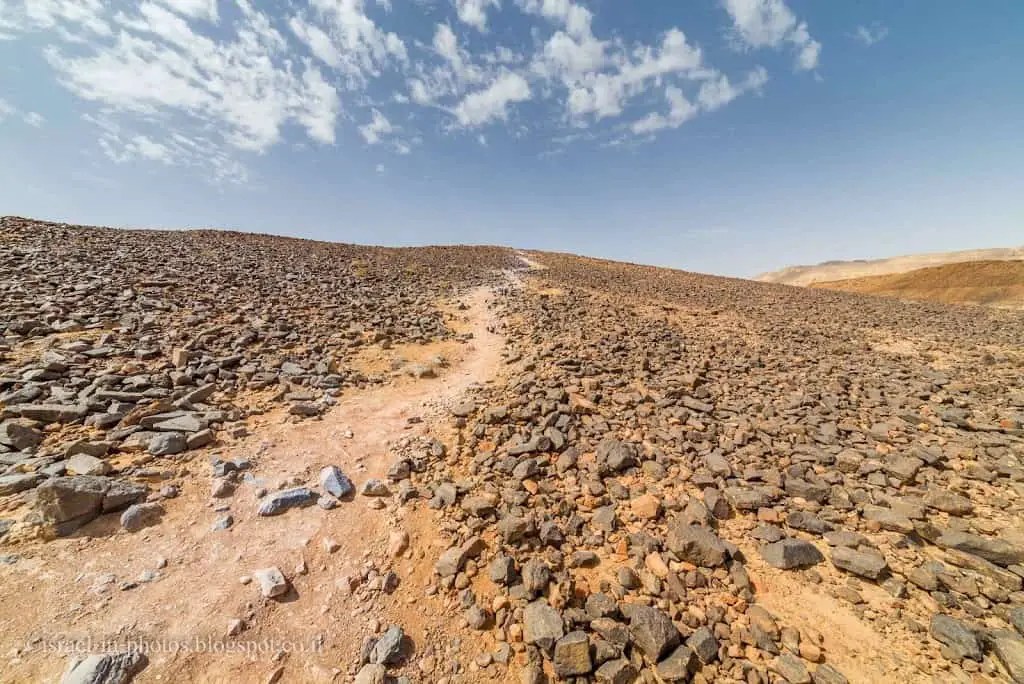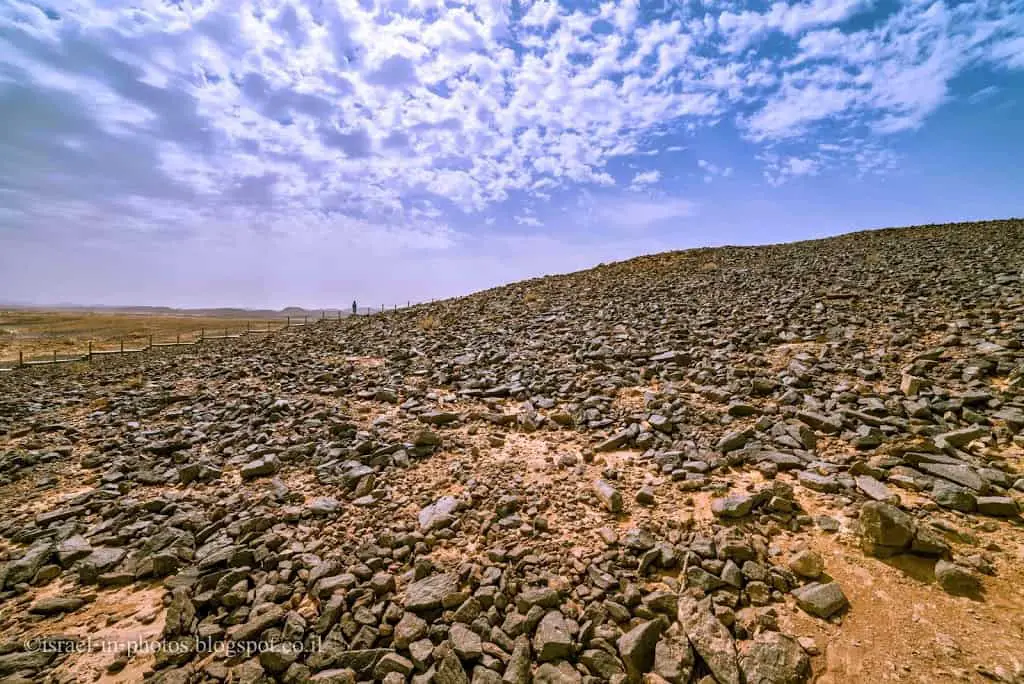 This circular route takes about half an hour. HaMinsara is a competently open place, i.e., free entry and no visiting hours. But, you should keep in mind there is no artificial light. Meaning that visiting during the daytime is recommended.
Summary
If you in the area, it is worth a visit. This nice short trail allows seeing an interesting phenomenon. And if you are looking for nearby attractions, check out Mitzpe Ramon and Makhtesh Ramon.
That's all for today, and I'll see you in future travels!
Stay Tuned!
Additional Resources
Here are several resources that I created to help travelers:
And if you have any questions then check out
Useful Information For Tourists To Israel
.