Did you know that the whole area of Makhtesh Ramon, though it is desert today, it used to be underwater? Join us for a hike to the Ammonite Wall, and you will see it by yourself.
Note: you can find additional information about this area in Mitzpe Ramon and Makhtesh Ramon.
Basic Info
The Ammonites Wall – at the southern part of the Makhtesh is a rocky wall containing fossils of ammonites – marine creatures that lived millions of years ago in the sea that covered the entire Negev at that time. The Ammonites had eight arms and an exoskeleton. When they died they sank to the seafloor, their exoskeleton filled with sediment which fossilized over time thus preserving the shape of the Ammonites. The fossils are a protected natural phenomenon, and it is forbidden to collect them.
Source: Makhtesh Ramon – Nature Reserve and Visitors Center's official site.
Map
When driving on road #40 inside Makhtesh Ramon (Ramon Crater), you will see a trail sign to the Ammonite Wall (about 15km from Mitzpe Ramon).
Map of the area:
Here is a detailed map from the brochure provided at Makhtesh Ramon Visitors Center.
Note: you can click on the map to enlarge it.
The Trail
We parked our car next to the road and started walking.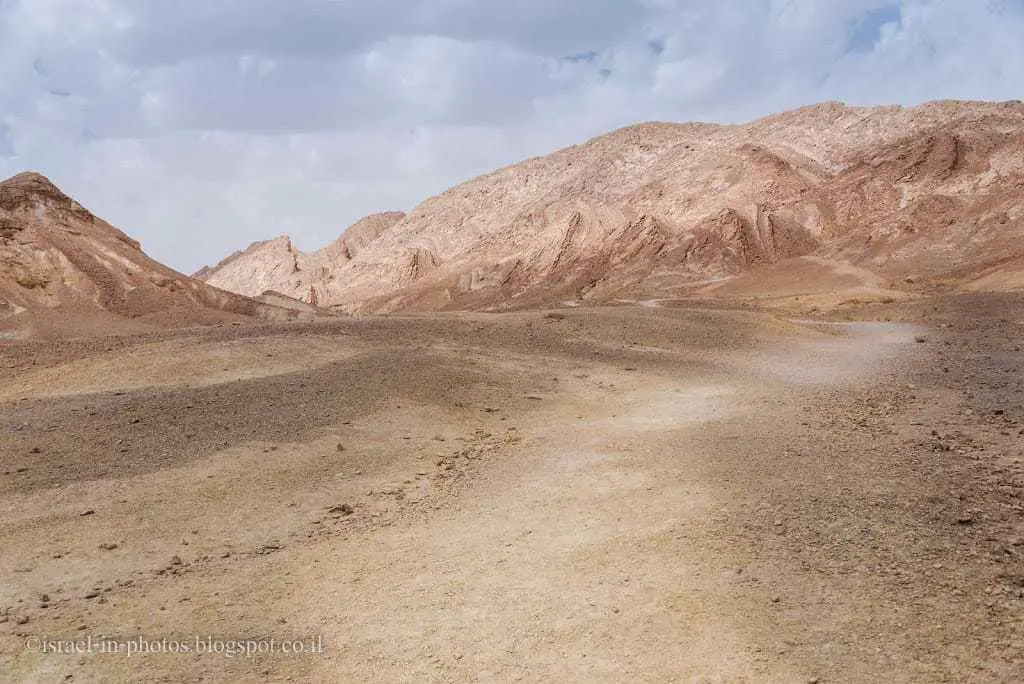 Amonites (also Ammonites) are an extinct group of marine mollusks closely related to living octopuses, squid, and cuttlefish. The earliest appeared during the Devonian, and the last died out during the Cretaceous–Paleogene extinction event. Because of this, Ammonites are excellent index fossils, used to link a specific rock layer to a specific geological period.
The rock face of the Ammonite Wall in the Ramon Crater contains hundreds of ammonite fossils, which the Greeks called look like "rams horns' and are named after the Egyptian god Ammon (also Amon, Amun), who had the wooly head of a ram with spiraled horns.
Source: israelandyou.com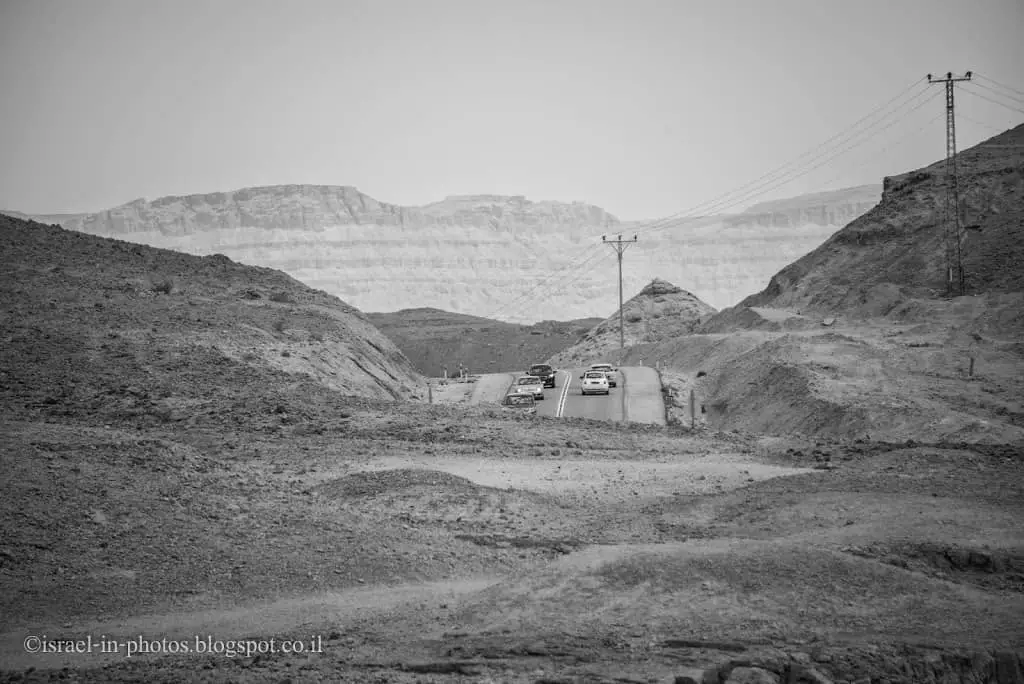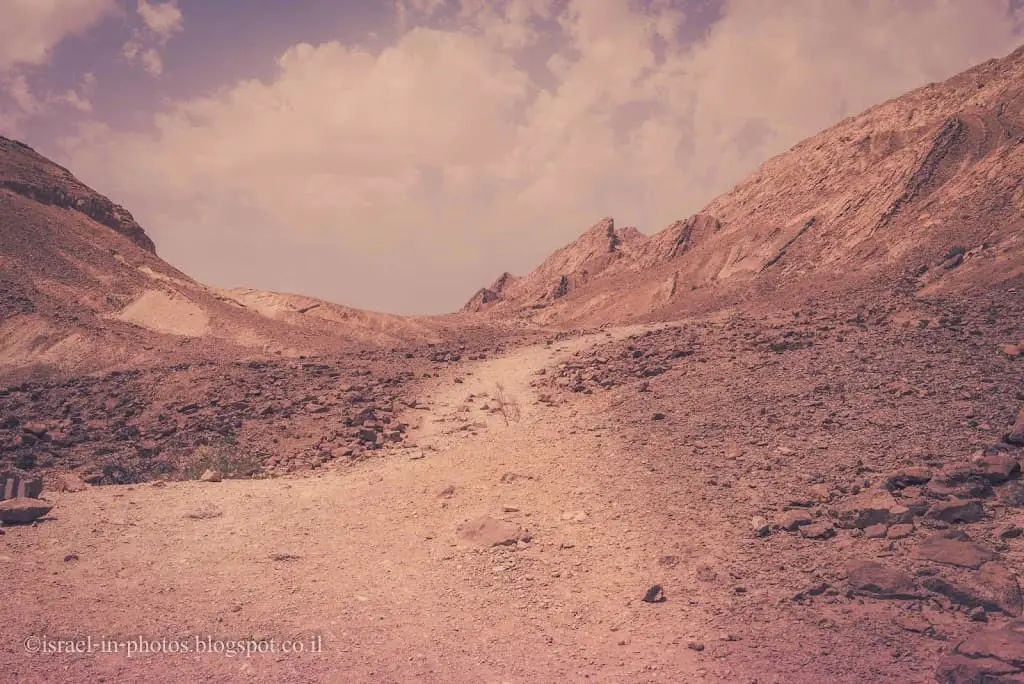 After a short walk (about 10-15 minutes), we reached the Ammonite Wall. It is a large rock wall containing Ammonites' fossil remains (great mollusks that lived about 230 million years ago). They are quite impressive in size. The radius of each Ammonite is about 20-30cm. And Ammonites tells us that once the sea covered all this area. While today there is a desert in the same place!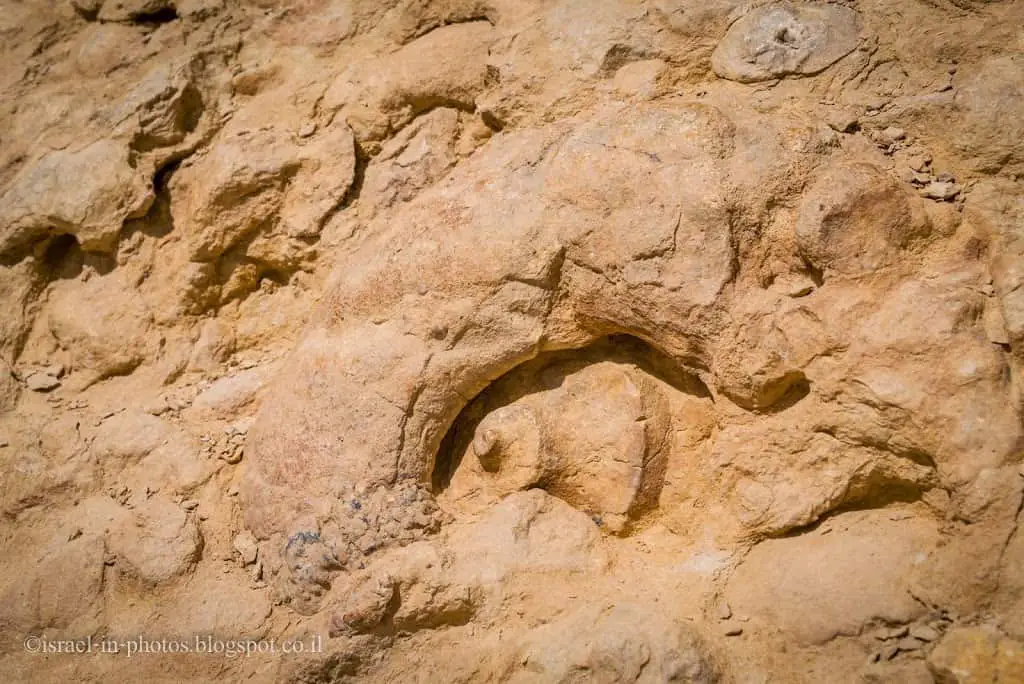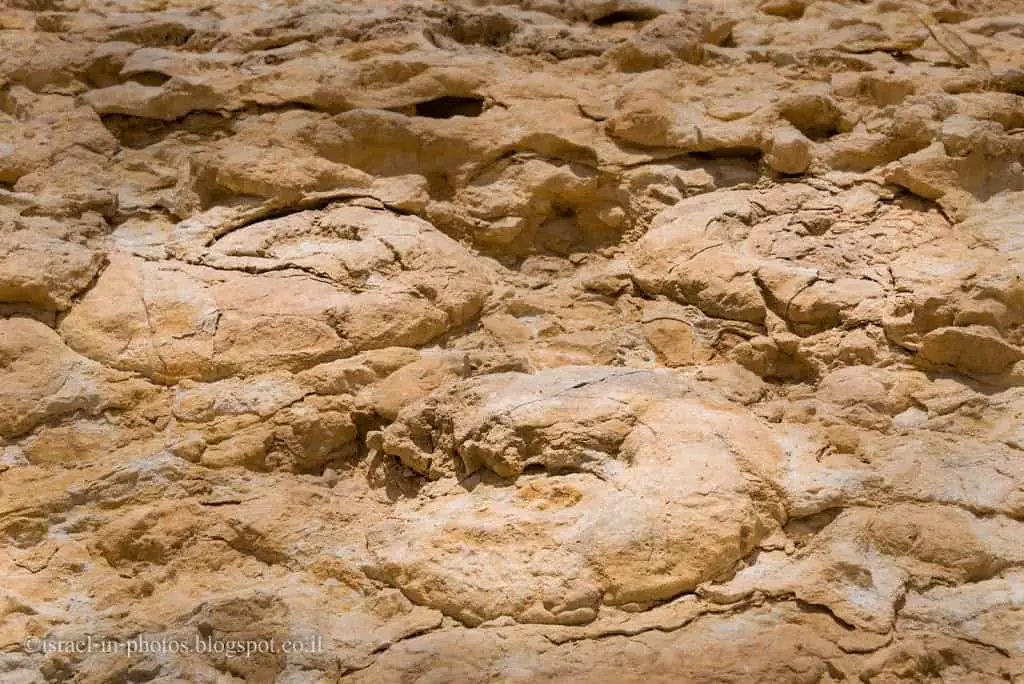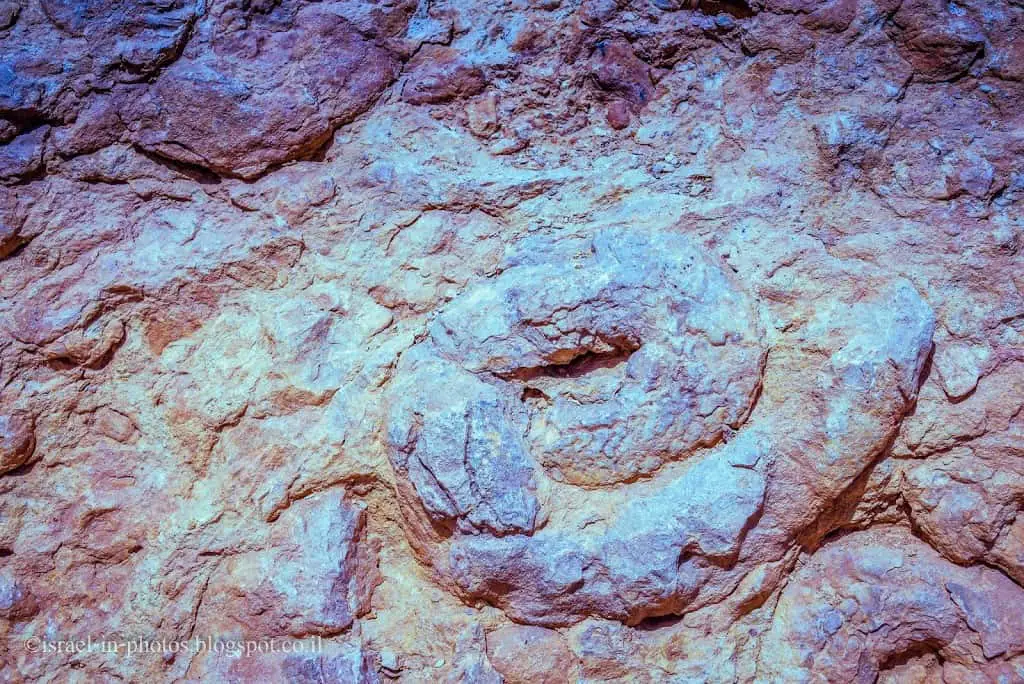 You can continue hiking, but we, at this point, returned to the car and headed to the next point of interest. And if you are looking for nearby attractions, then check out Mitzpe Ramon and Makhtesh Ramon.
Can I Collect Fossils?
While on the subject, I was asked how easy it is to find loose small ammonite fossils. I have been to Methkesh Ramon numerous times and never seen them (except this trail). One of the possible reasons for that is that I made the standard trails. Thousands, if not millions already visited these places. And if there were something, you would find it in the souvenir shops (and I have seen small ammonite fossils at the souvenir shop in Mitzpe Ramon). If you take a guide with a 4×4 car and travel to less familiar places, then the chances of finding fossils increases. As mentioned above, the fossils are a protected natural phenomenon, and it is forbidden to collect them.
Summary
This nice and short trail shows how the planet changed over the years. And modern deserts used to be seas. I find it fascinating. And if you are looking for nearby attractions, check out Mitzpe Ramon and Makhtesh Ramon.
Have you ever been to Ammonite Wall in Makhtesh Ramon? Tell us about your experience in the comments below.
That's all for today, and I'll see you in future travels!
Stay Tuned!
Additional Resources
Here are several resources that I created to help travelers:
And if you have any questions then check out
Useful Information For Tourists To Israel
.  
Did not find what you were looking for? Leave a comment below, and I will do my best to answer your questions.