Castel is an important heritage site. But before visiting it, you need to know several things. We will cover everything in this guide. Read on.
Map
Ein Hemed and Castel National Site are located within a ten-minute drive from each other, near road #1, and not far from Jerusalem.
The simplest way to reach Castel National Site is by entering its name into Waze.
Map of the area:
Opening Hours
Sunday – Thursday And Saturday: 8 – 17 (16 during winter).
Fridays: 8 – 16 (15 during winter).
On holidays usually 8 – 13.
Entrance Fee
Adults 22 NIS, children 9 NIS, and students 19 NIS. And free for National Parks annual subscribers.
If you are going to visit several National Parks, then consider purchasing a combo ticket. You can find additional info at National Parks And Nature Reserves.
Note: opening hours and ticket prices were updated in April 2020. In any case, recheck the official site before visiting.
Basic Info
Castel National Heritage Site is a memorial site that is located on a hill 8 km west of Jerusalem.
The hill rising over Road 1 has become a symbol of the struggle to break through to Jerusalem during the War of Independence. Between trenches and bunkers, Castel Park is a hands-on memorial to one of the fascinating chapters of the war.
Note: unless stated otherwise, all quotes were translated from the official site.
At Castel National Site
We left Ein Hemed and after ten minutes drive parked at Castel National Heritage Site.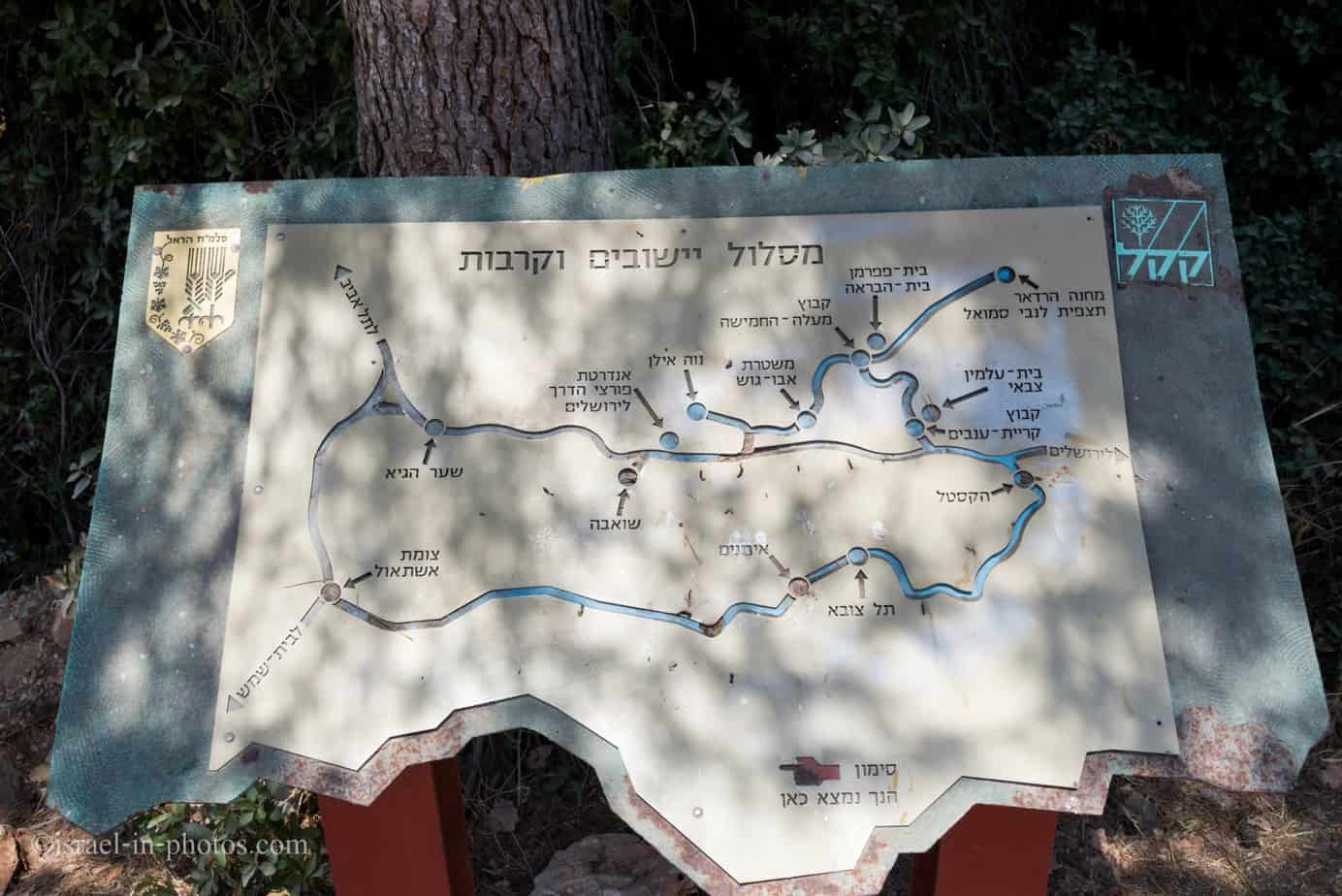 While we walked towards the cashiers, we saw several signs. One of them was a map of the surrounding area. Castel is on far right, and two roads to Jerusalem (via Tzuba and Sha'ar HaGai, which is new road #1) go through Castel. Or more precisely beneath Castel. It makes it a strategic point.
And here you can see fighting spots of Palmach Harel division during the war of Independence. Orange means Arab settlement, and blue is a Jewish settlement.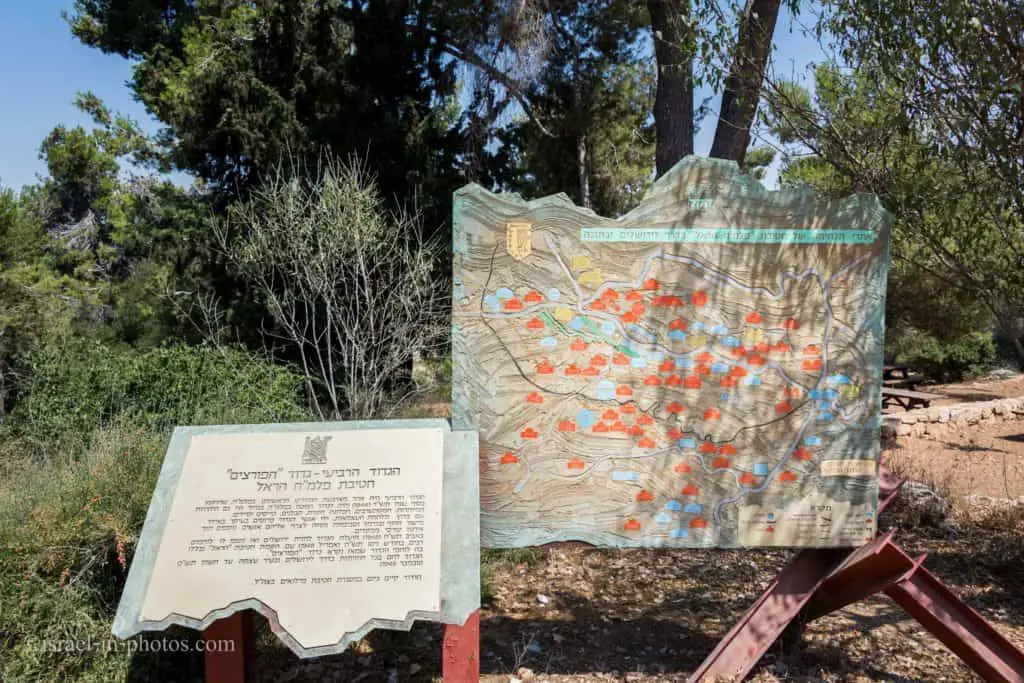 The cashier told us there are two movies. The first one shows the history and the importance of this place, and the second is more about the battles themselves. She told me that the latter is less appropriate for children, so we skipped it.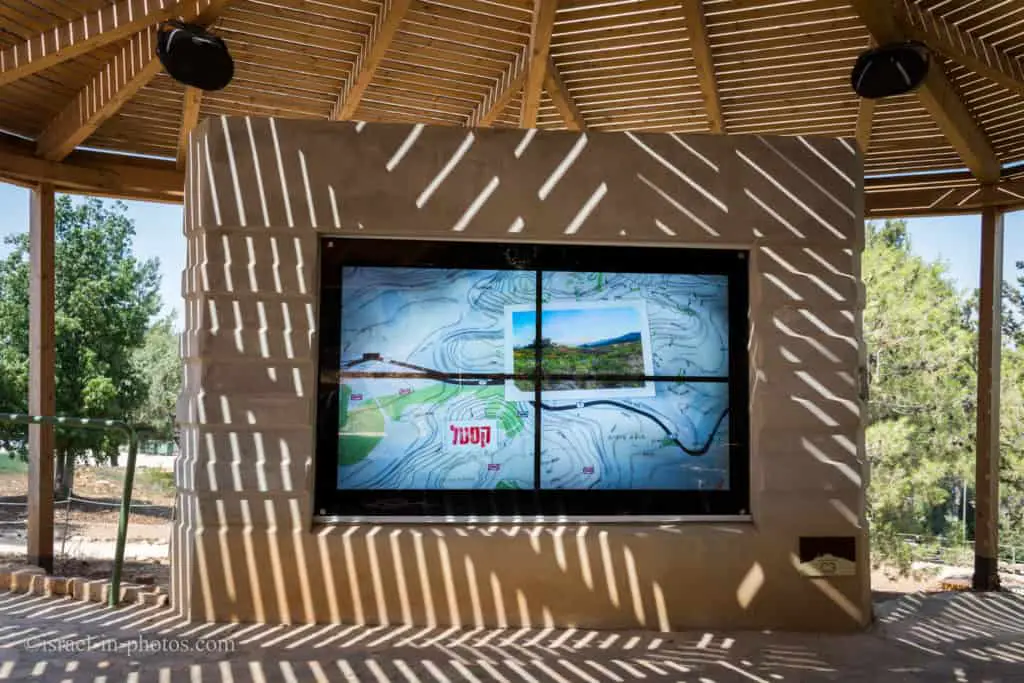 The first movie is just next to the cashiers. It is a ten-minute movie, and you activate it by pressing a button. There are two buttons, one for Hebrew and another for English.
Going Up
From that point, we started climbing to the top of the hill. On the way, we saw signs telling Castel's history in chronological order.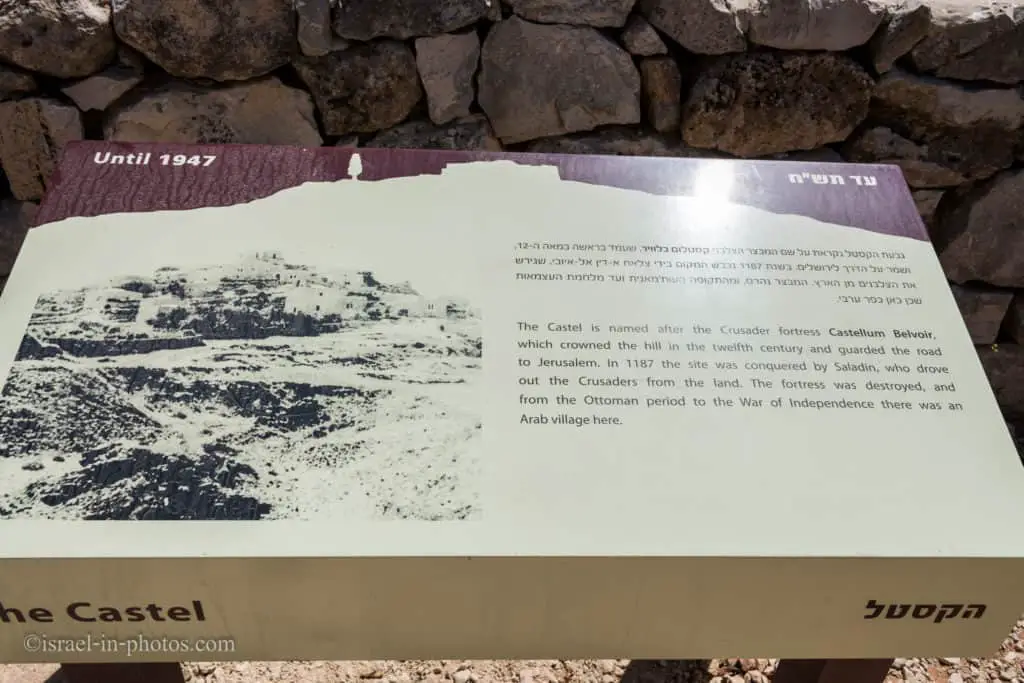 The first sign mentions the Crusader fortress Castellum Belvoir. This twelfth-century fortress guarded the road to Jerusalem. In 1187 it was conquered by Saladin. The fort was destroyed, and up till the War of Independence, there was an Arab village here.
On this trail, besides the historical signs, there are also several spots highlighting critical human qualities. Qualities that were needed to take over Castel and allow passage of supply convoys to Jerusalem.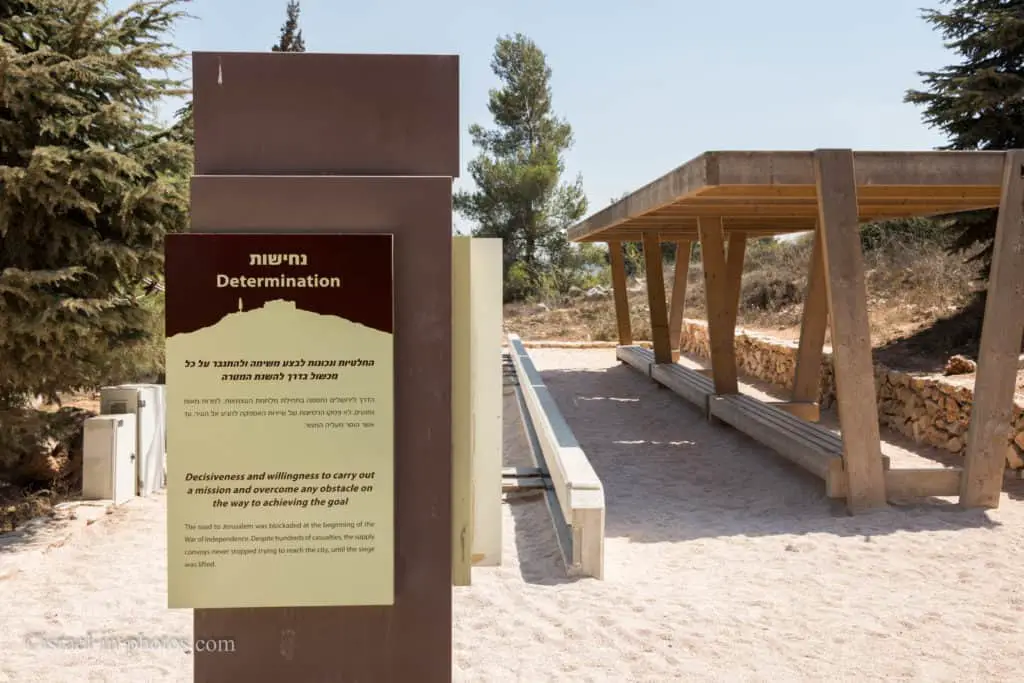 One of those qualities was determination.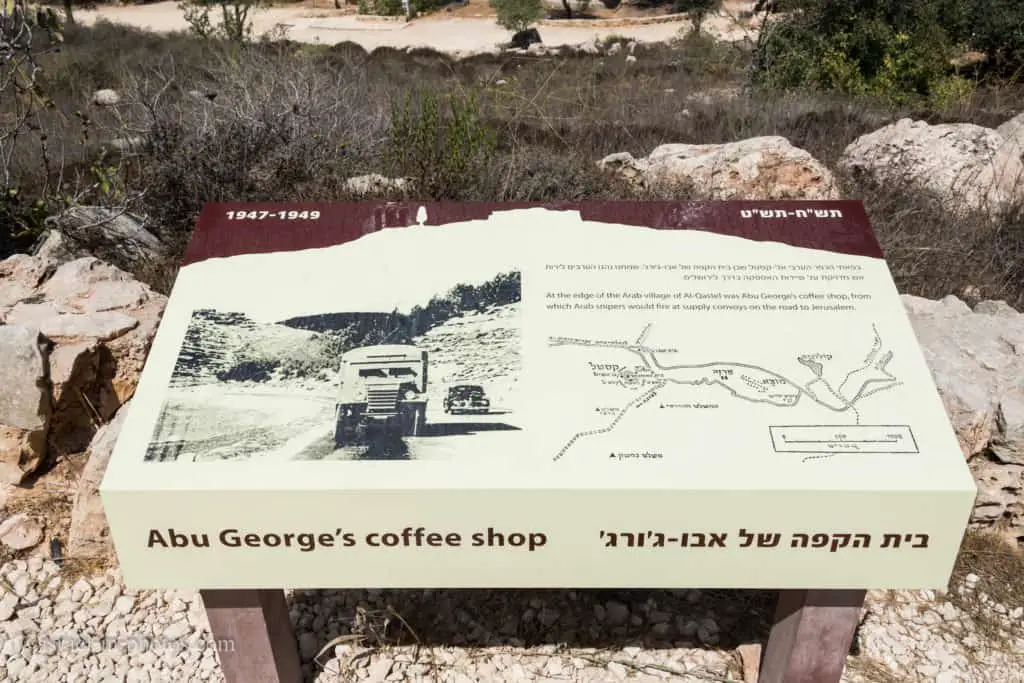 Besides the main trail, there is also a scenic path. We did not take this path. While we were at Ein Hemed, it was nice and cool. But at Castel, there is no shade and no grass. Thus, though it was September, we felt the sun hitting us from both sides (skies and ground). Therefore we explored less and headed straight towards the top of the hill.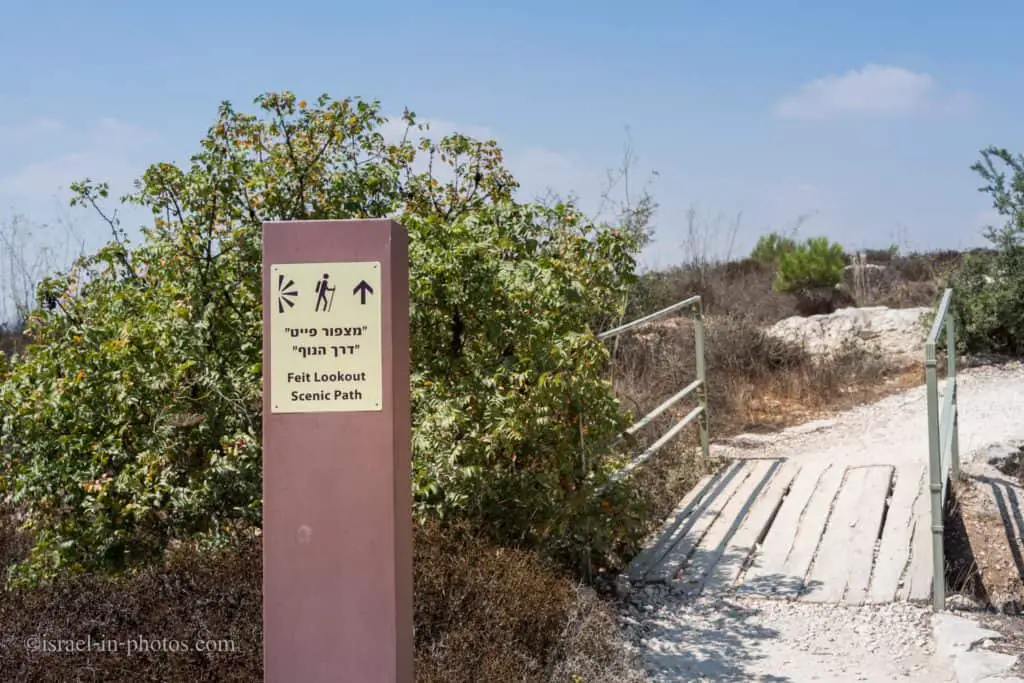 Surrounding settlements: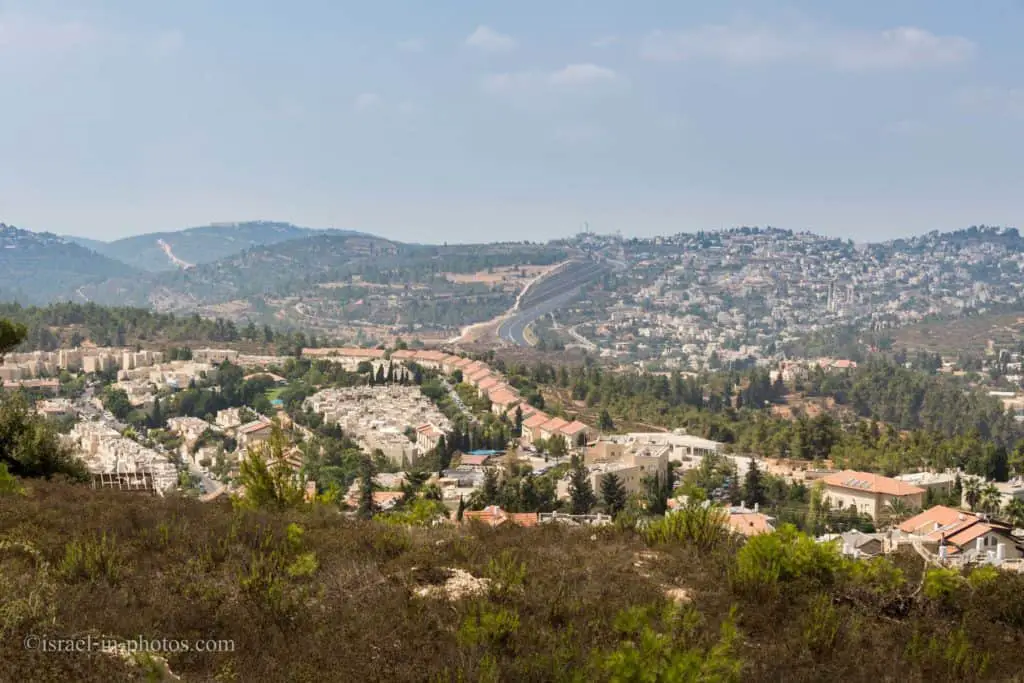 At The Top Of The Hill
At the top of the hill, you can find a topographical map of the area as well as the description of Operation "Nahshon".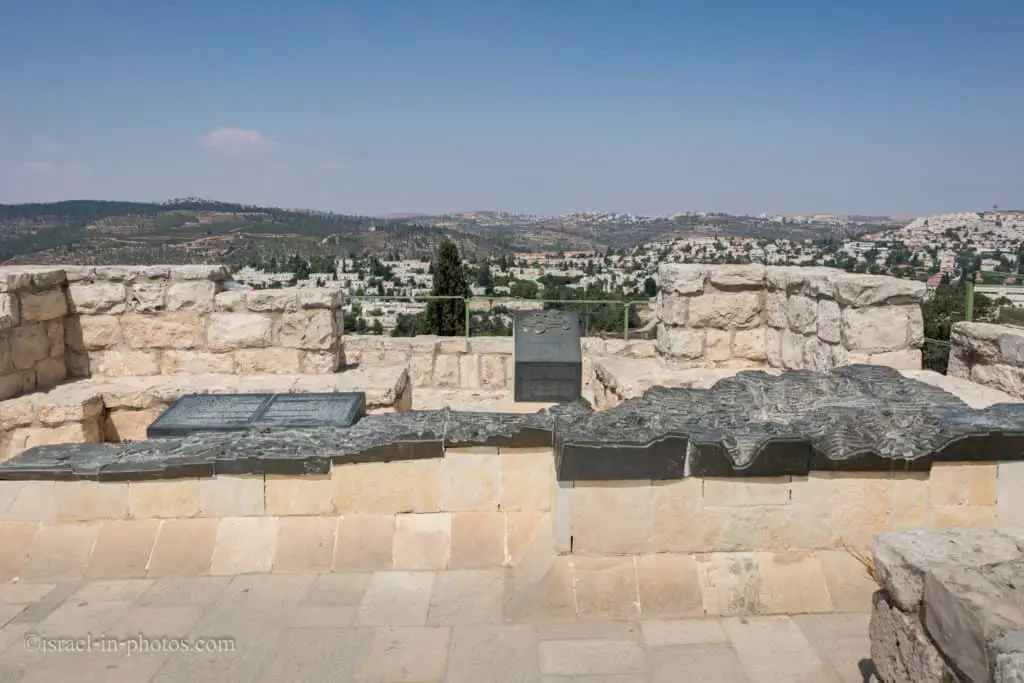 Jerusalem was cut off. Bringing vital supplies using the "escort" method failed. Thus, David Ben Gurion decided to open the road to Jerusalem. For this purpose, a new brigade of 1500 soldiers, the "Nahshon" brigade, was created.
On the night of between 5 and 6 of April 1948, the operation started. The operation ends with the capture of six Arab villages for the first time in the War of Independence. And three convoys consisting of 335 vehicles bring supplies and arms to the city.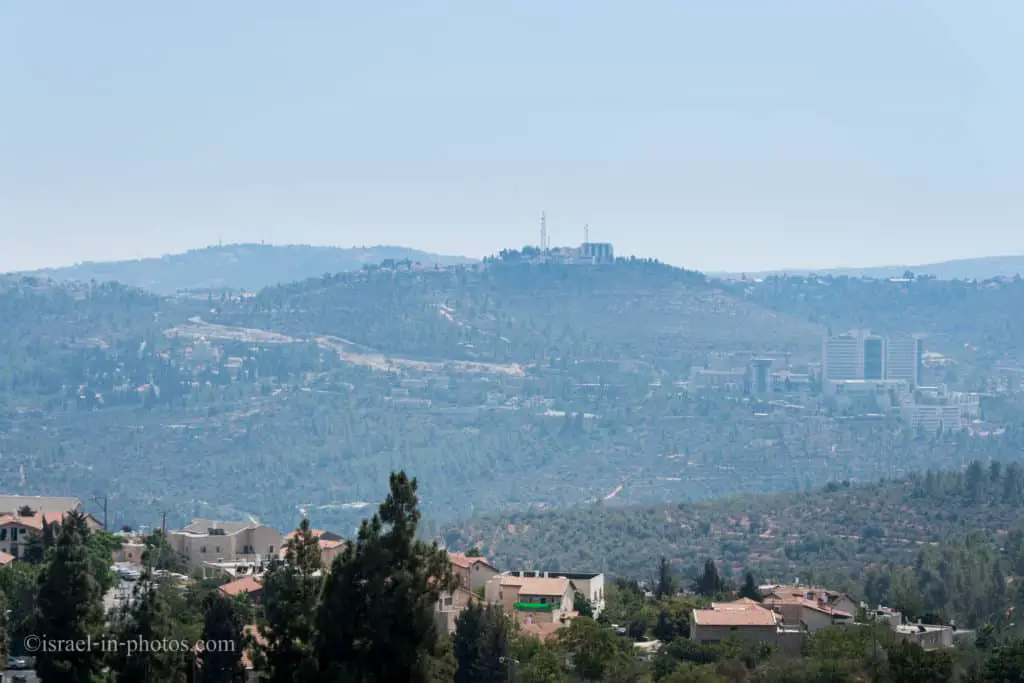 This spot is also an excellent lookout of the surroundings. Here, for example, you can see Ein Kerem neighborhood with The Hebrew University Ein Kerem Campus.
At the top of the Castel National Heritage Site:
Going Down
We decided to go down from the other side.
As you go down a little further you can see the graves: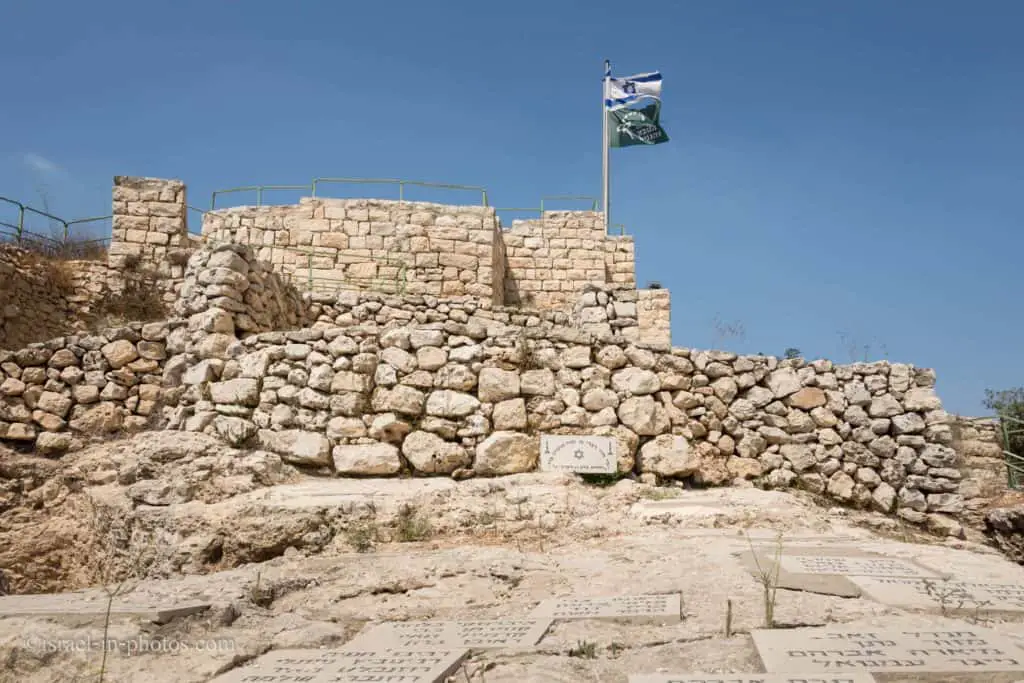 During our climb, we saw war trenches. My daughter asked to go to one of the trenches. Since we made our way up using the trail, we went down in one of the trenches.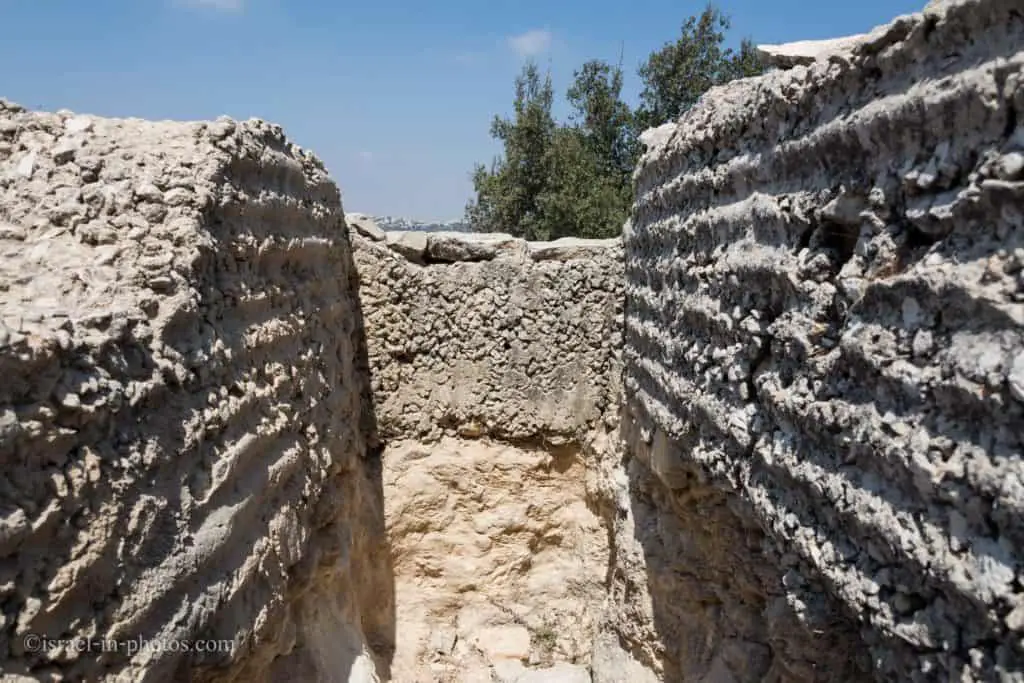 As I mentioned before, we skipped the second movie since it is not adequate for young children.
Summary
Castel is an important heritage site, and I do recommend visiting it. Just keep in mind there is no shade and no greenery. Thus, you would enjoy it more in cooler weather. Also, to make it more enjoyable for kids, prepare some games/activities in advance.
Our visit took us about two hours, but according to the official site, the average tour takes three hours (maybe because we skipped the second movie and lookout path).
That's all for today, and I'll see you in future travels!
Stay Tuned!
For nearby attractions browse the map at the top of this post, or check Jerusalem.
Additional Resources
Here are several resources that I created to help travelers:
And if you have any questions then check out
Useful Information For Tourists To Israel
.  
Did not find what you were looking for? Leave a comment below, and I will do my best to answer your questions.