Al Bano visited Israel in the end of may and we went to his show at congress hall in Haifa.
Map of the area:

Al Bano has an amazing voice and probably could have been an opera singer.
Our tickets: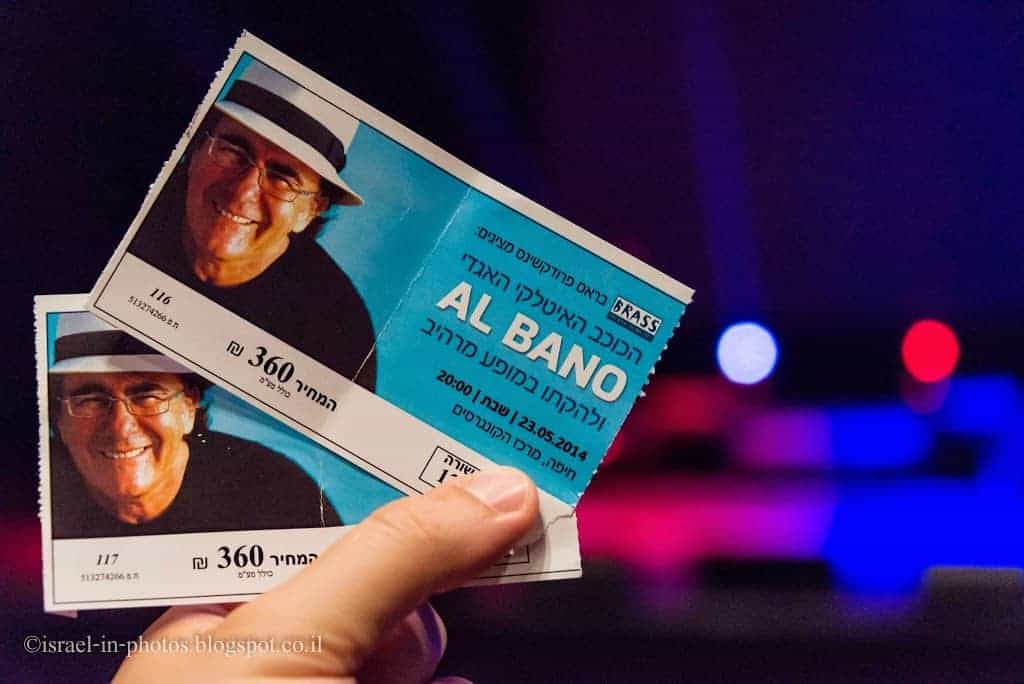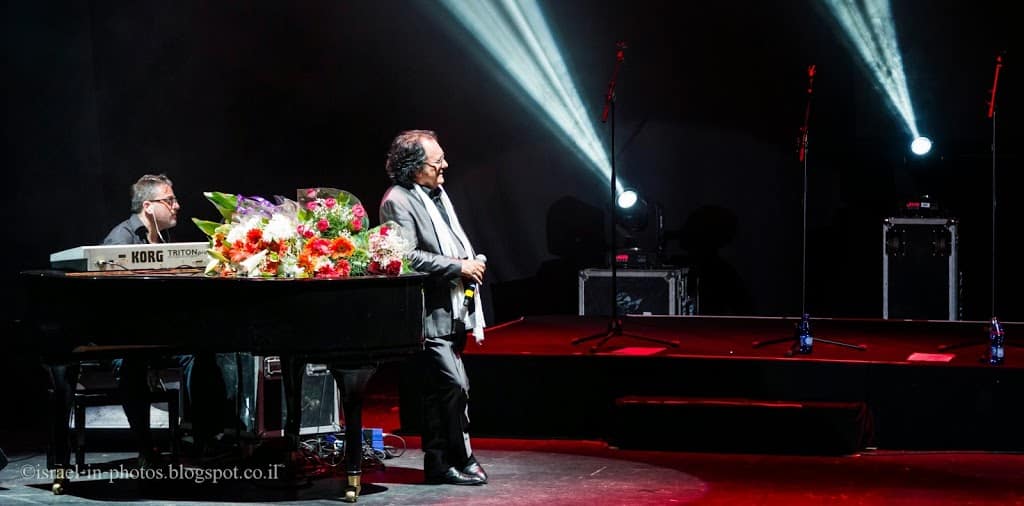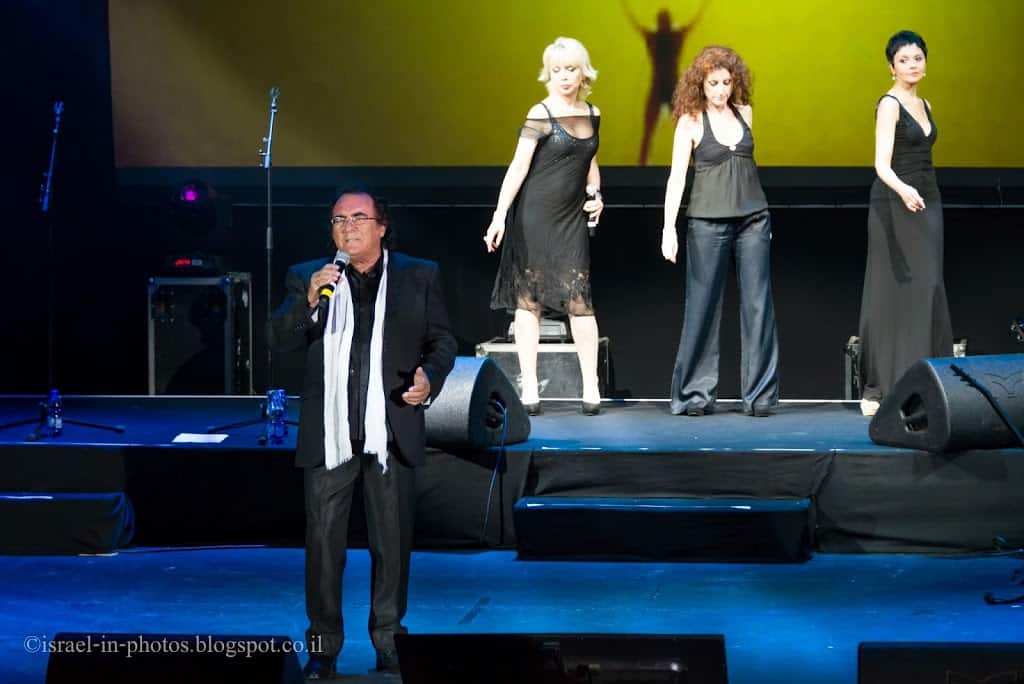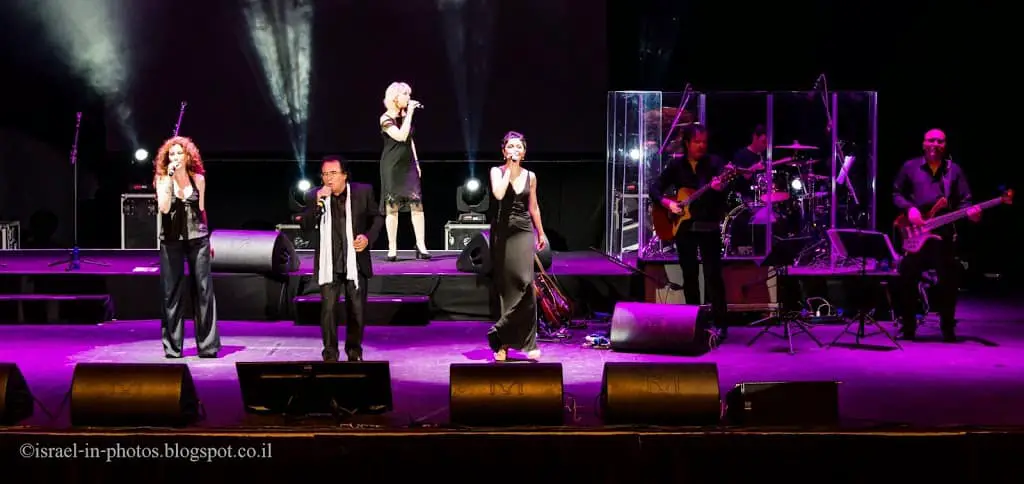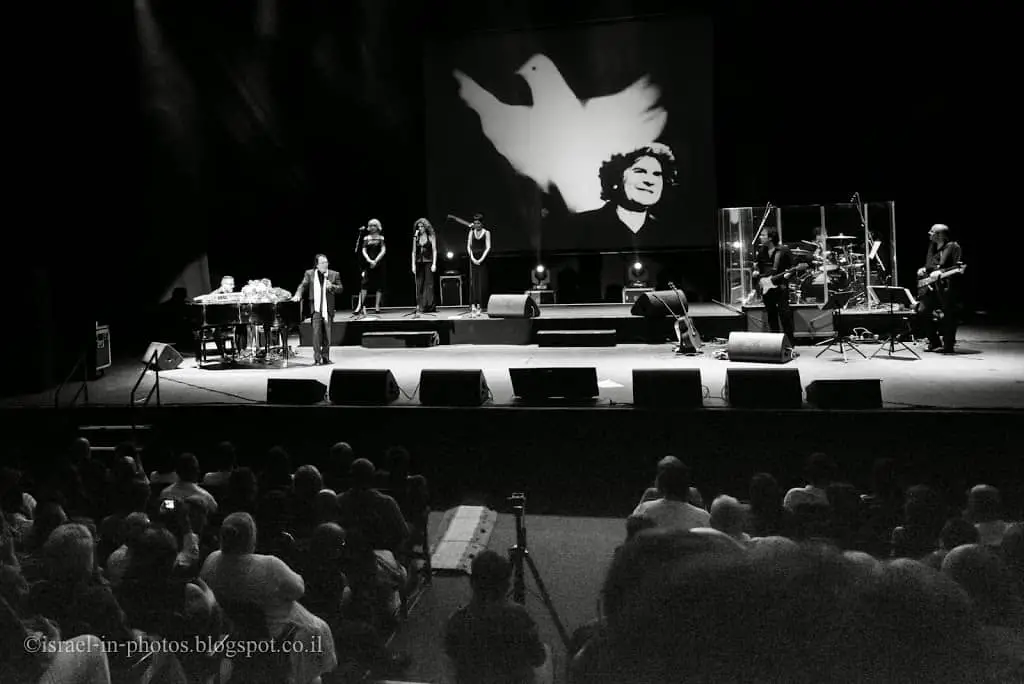 Break in the middle of the show: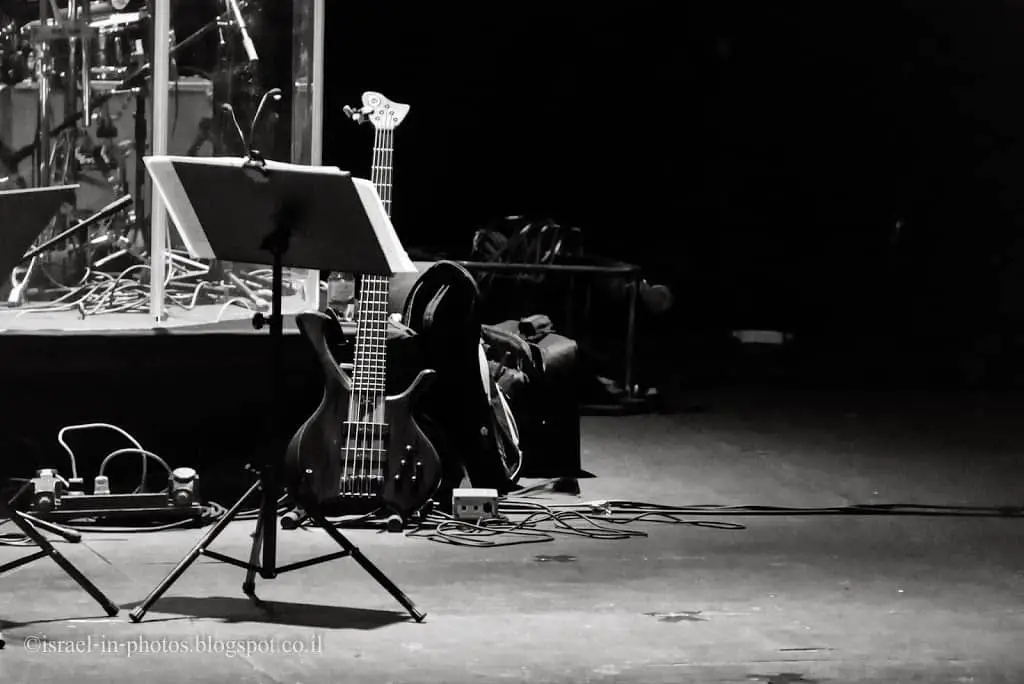 The first part was quite disappointing. No interaction with the crowd. And I'm not the only one who yawns constantly.
And now for second part of the concert: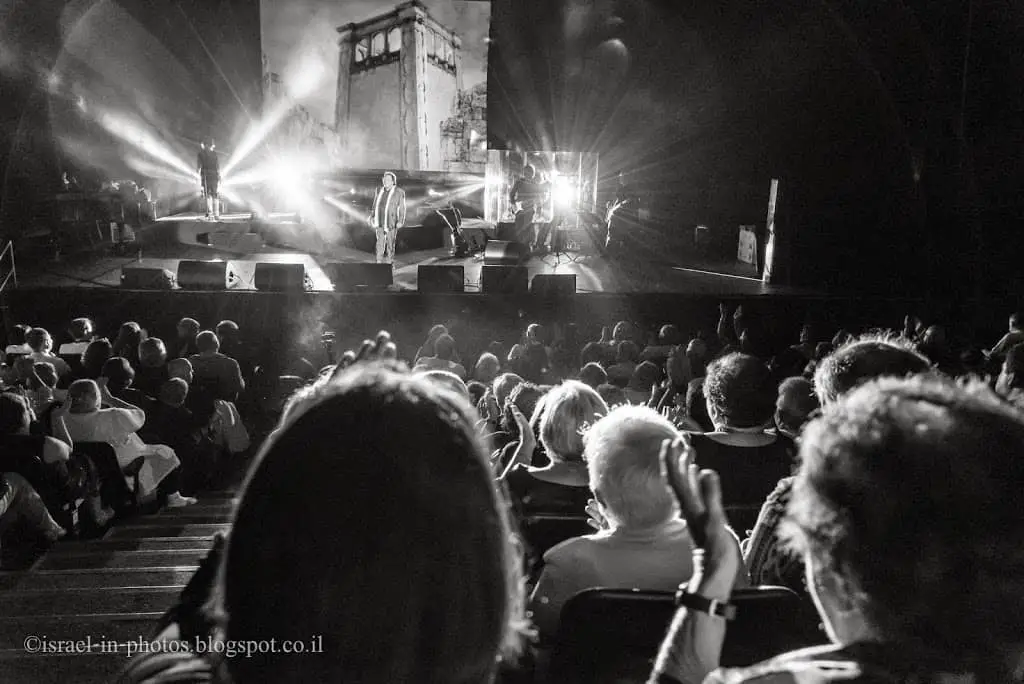 The second half was much better. There is interaction with the crowd. They brought several tables to the stage and invited people to sit there, drink wine and sing.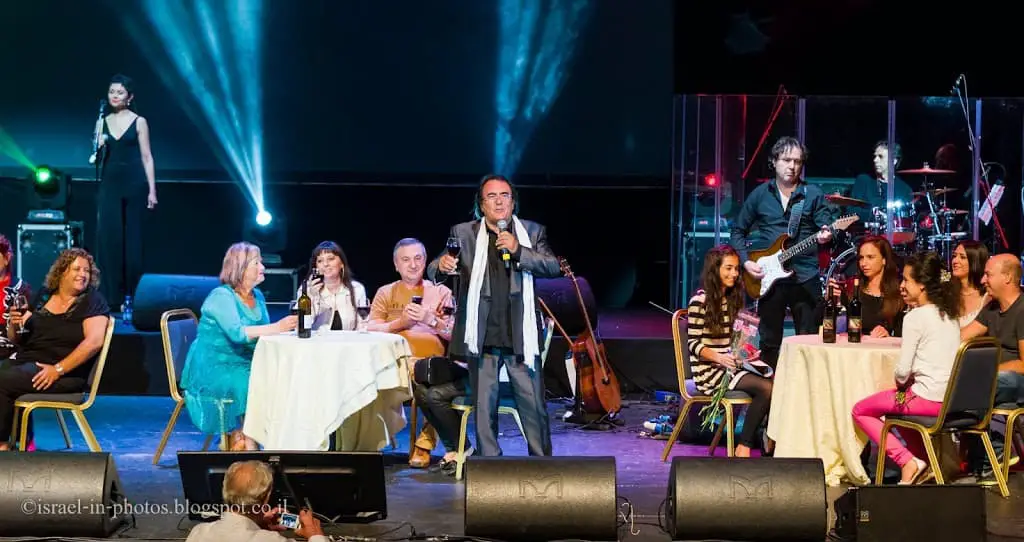 Al Bano got off the stage and went among the rows, which enabled me to make the following shot: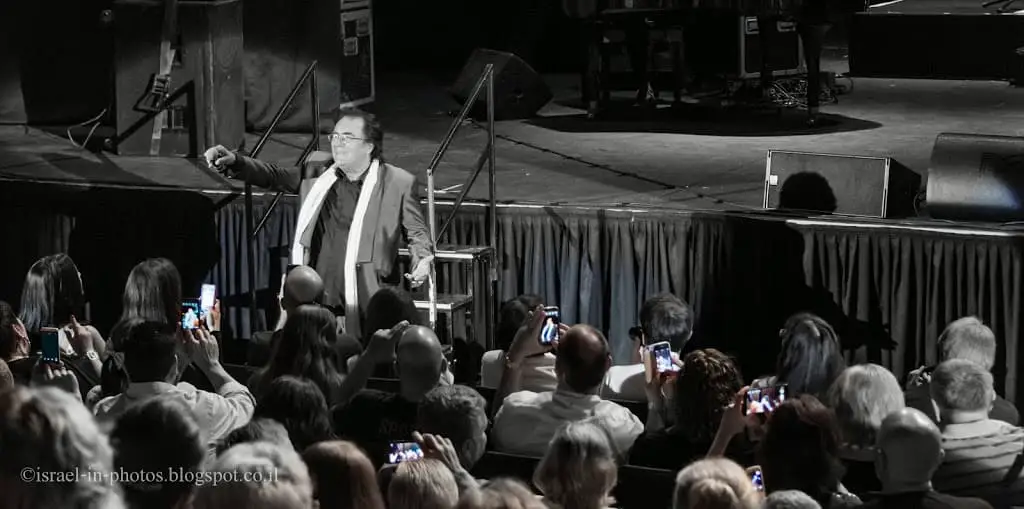 Many people shoot video with their phones. But taking video with two phones at the same time is something that you don't see everyday: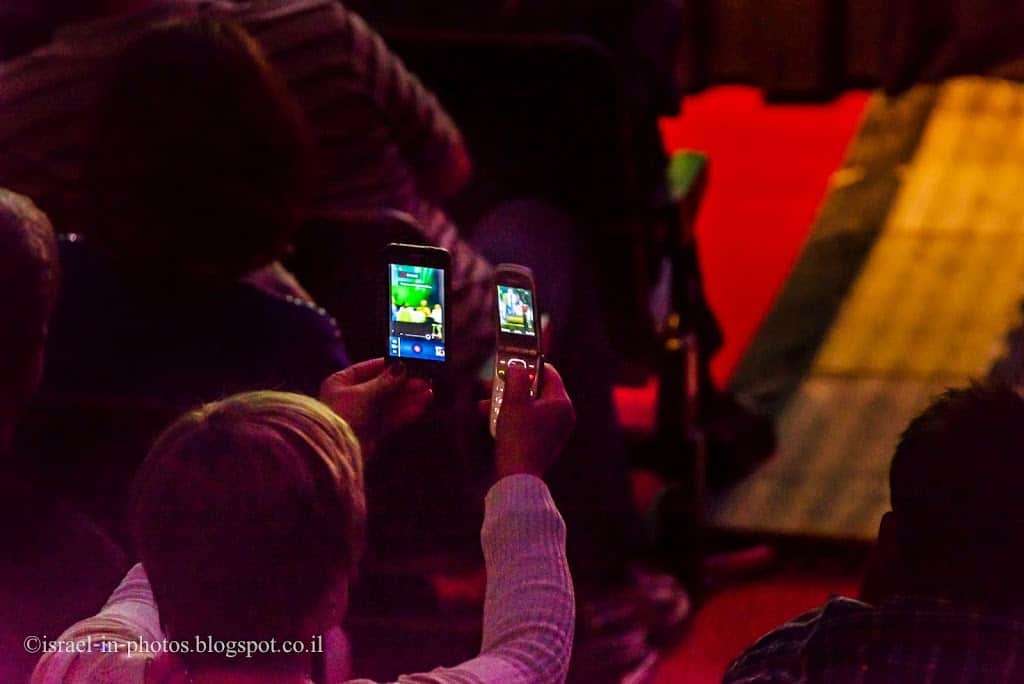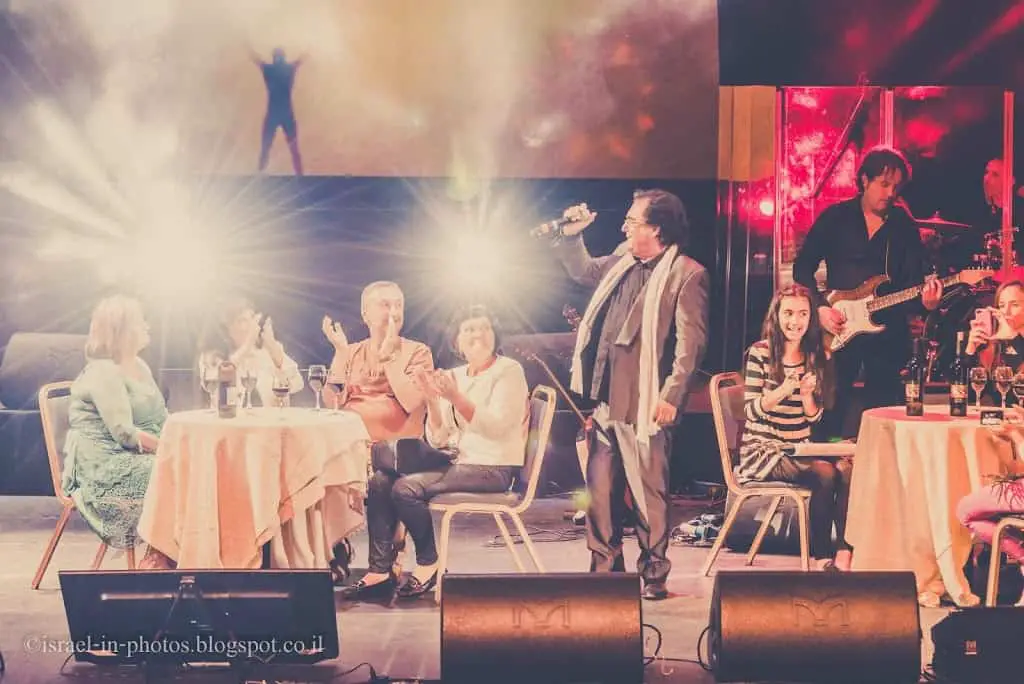 That's all for today and I'll see you in future travels!
Stay Tuned!
For additional attractions nearby see Haifa page. 
 
Additional Resources
Here are several resources that I created to help travelers:
And if you have any questions then check out Useful Information For Tourists To Israel.
 
Did not find what you were looking for? Leave a comment below, and I will do my best to answer your questions.