This year I heard about big balloons coming to Adloyada celebration in Petah Tikva. So we decided to check it out.
Adloyada
But first, what is Adloyada?
Adloyada is a humorous procession held in Israel in the Jewish holiday of Purim.
The Adloyada parade is a tradition dating back to the early days of Tel Aviv, in 1912. During the days of the Yishuv, the Adloyada was a mass event; it was resumed after the state of Israel was established.
The name is derived from the rabbinic saying in the Talmud that one should revel on Purim by drinking "until one no longer knows" the difference between "blessed be Mordecai" and "cursed be Haman".
Source: Wikipedia
Adloyada in Petah Tikva
Map of the area:

The parade was scheduled to start at 11:00, but they actually started around 11:50 (such a delay is quite standard in Israel). First came the mascaraed municipality car:

Then we heard the drummers: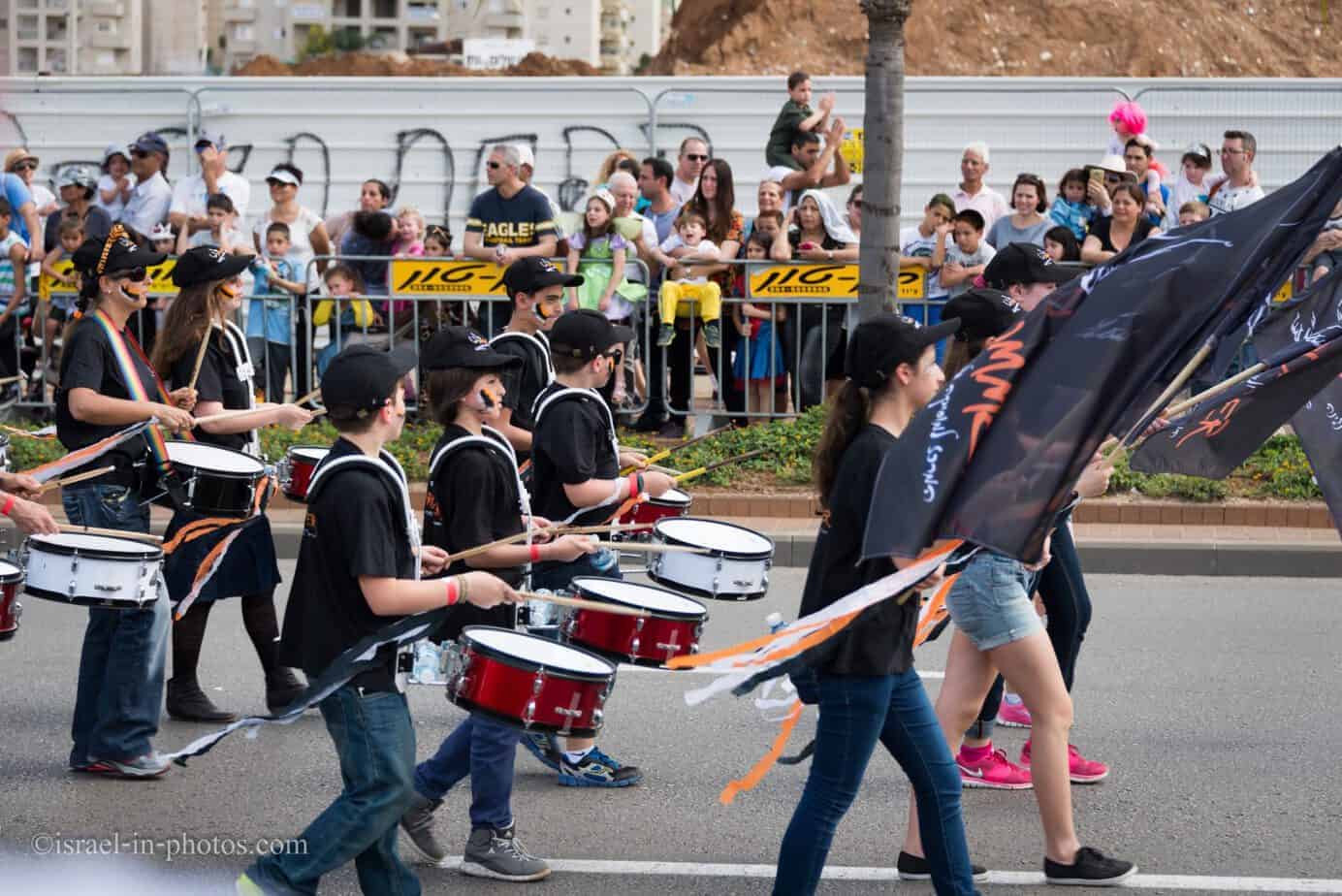 Children from different schools and dancing clubs took part in the procession: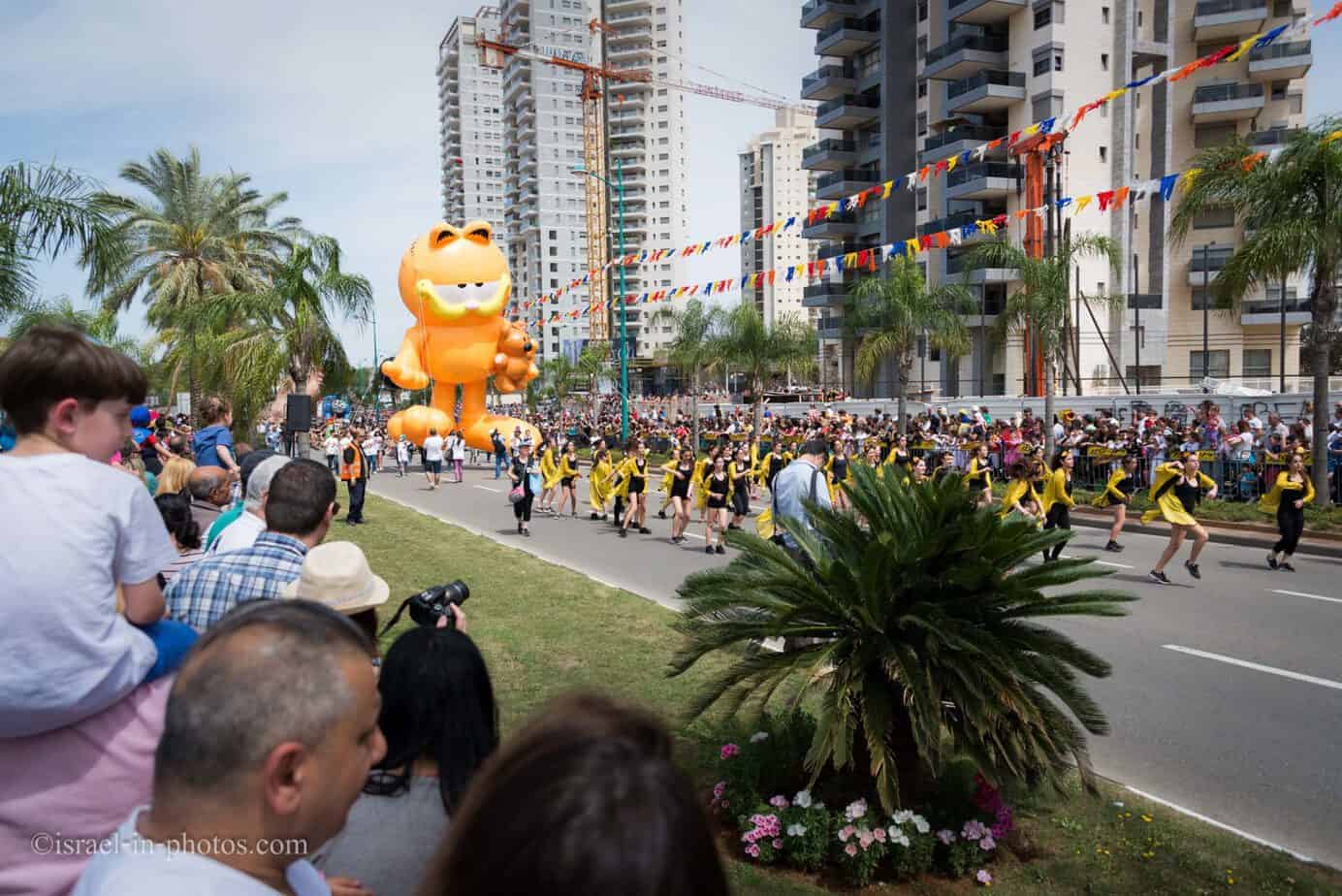 And of course, as I mentioned previously, there were big figure balloons. Here is Garfield: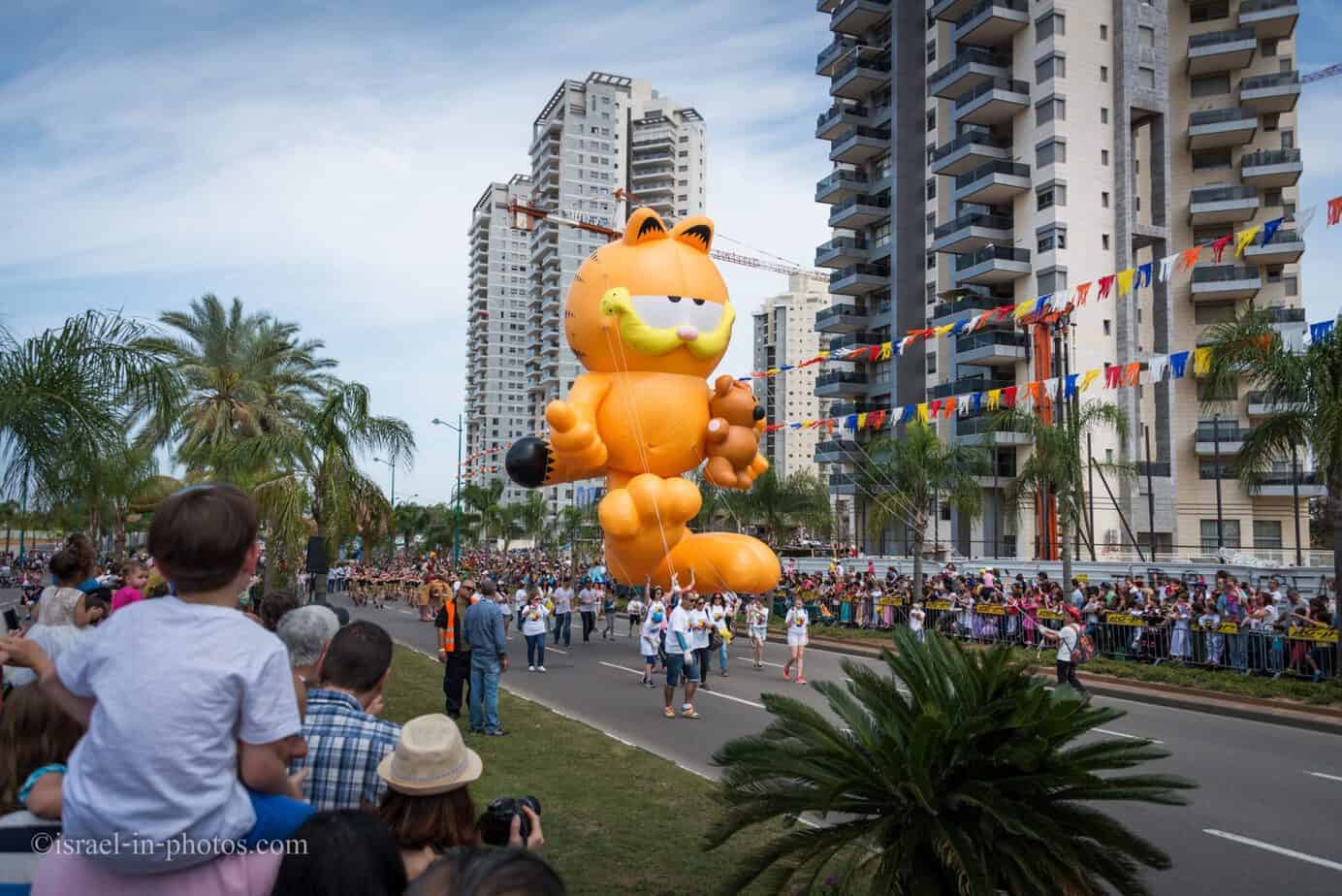 Elephant man:

And bird man:

Dinosaur balloon:

More dancers: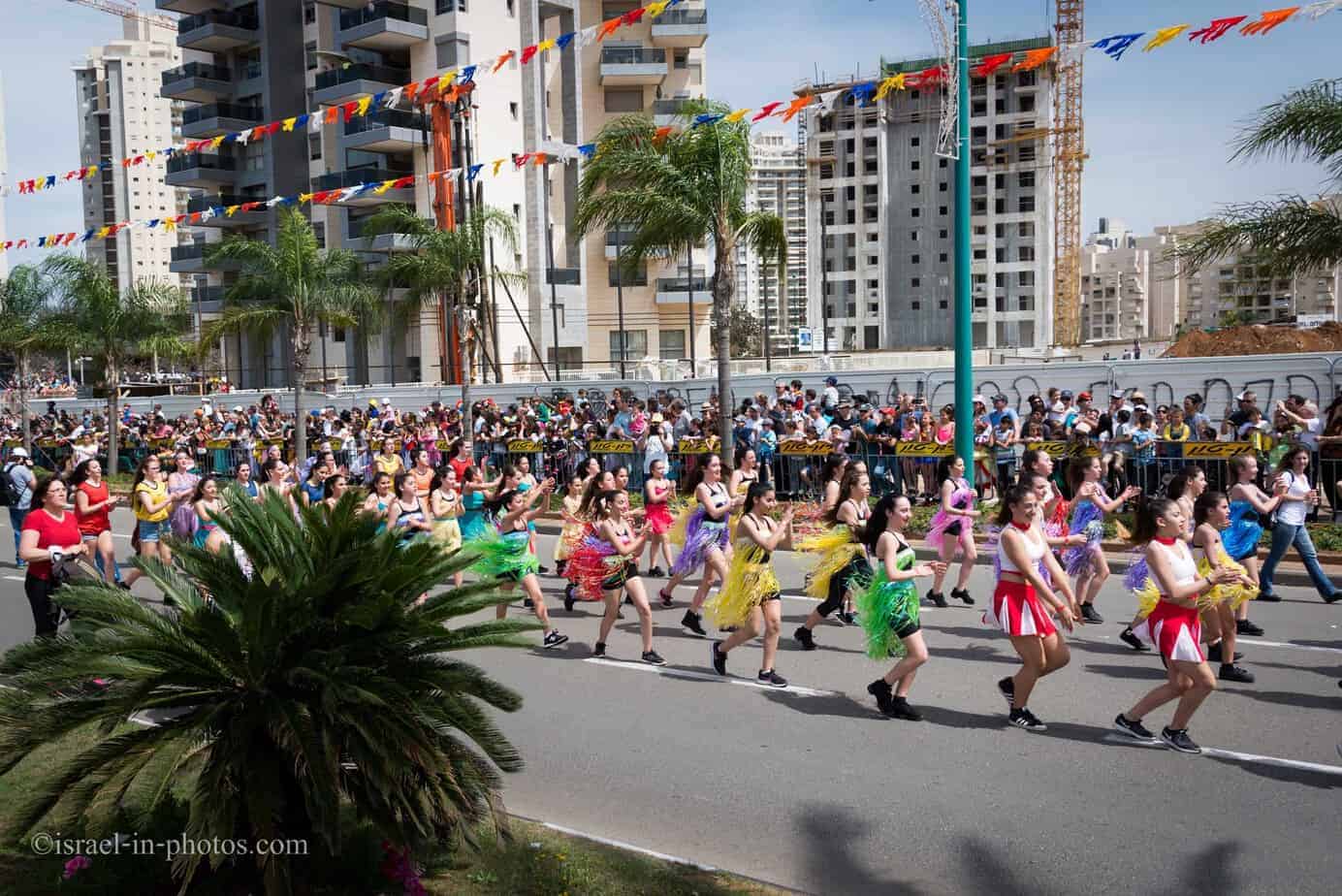 Water turtle balloon:

All people that were holding the ropes of the big balloons had big white gloves. I wonder how hard is it to hold such balloon?

Several capoeira clubs also participated in the procession: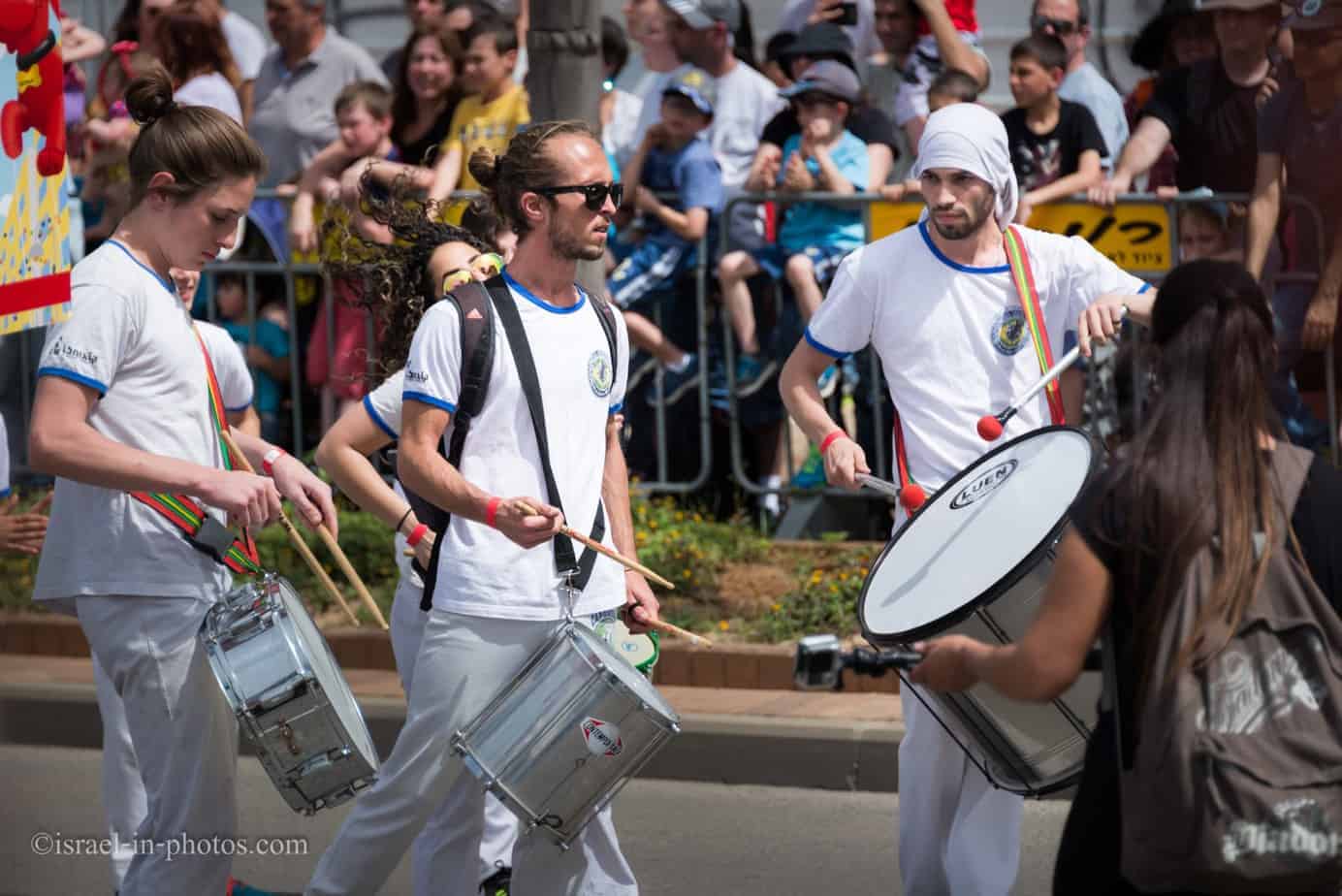 Capoeira And White Clothing?
White became the popular clothing color for many capoeira clubs and fighters. As far as I know, the origins of capoeira come from Latin America. It was practiced by people in the fields. And it was forbidden for slaves to learn martial arts. Thus all in many movements in Capoeira, the fighter isn't standing straight, but half bend (so that nobody will see him learning Capoeira and s/he will be hidden by the crops in the fields). I'm leading this to the white color point: if I was going to work in the fields I wouldn't wear white. On the other side, white is the preferable color if you're standing under the sun the whole day. What do you think?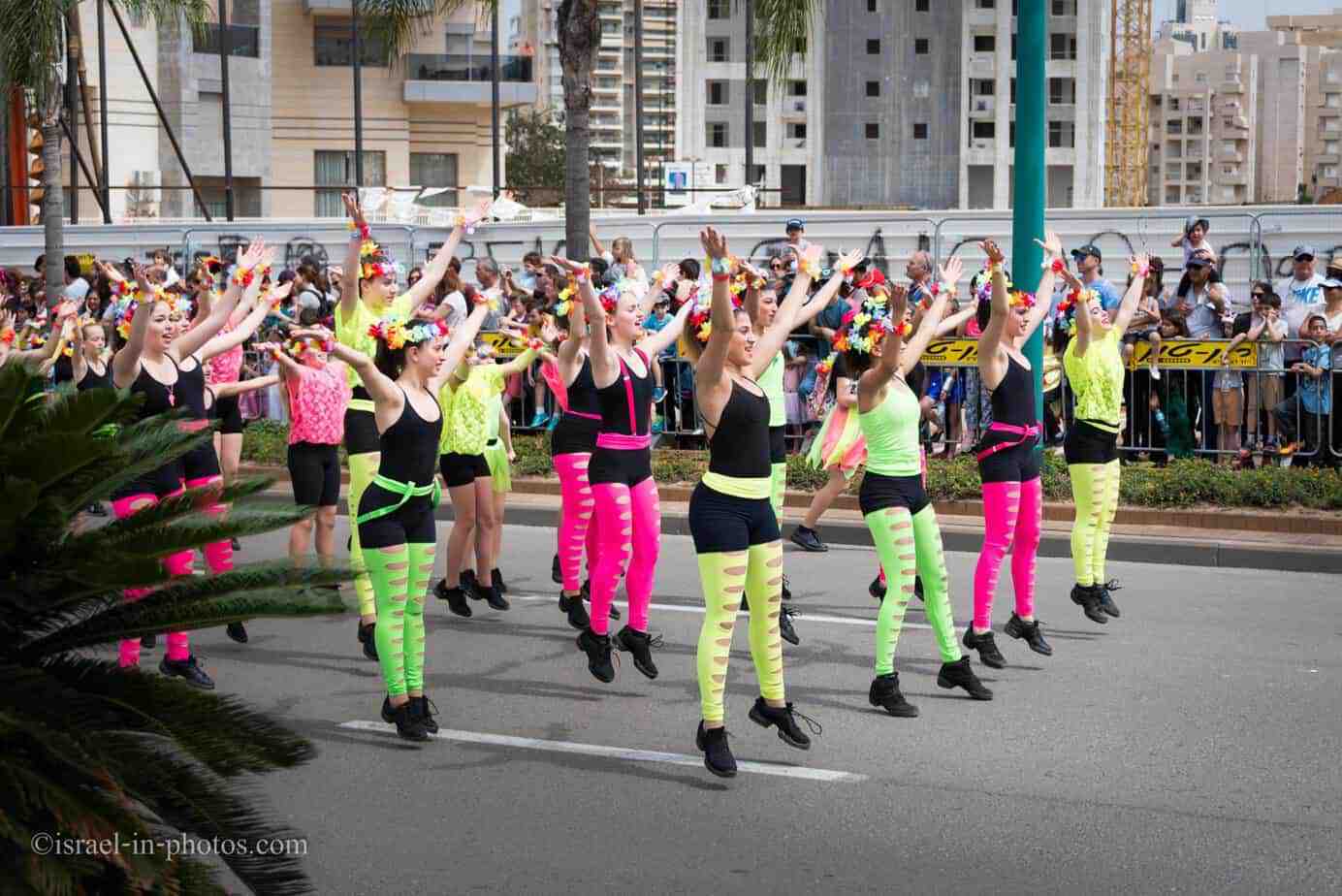 Pony balloon:

Thomas:

Kids in the bottom of the Pinocchio balloon:

According to the Petah Tikva municipality site, Clifford balloon is one of the biggest and it's 16 meters high.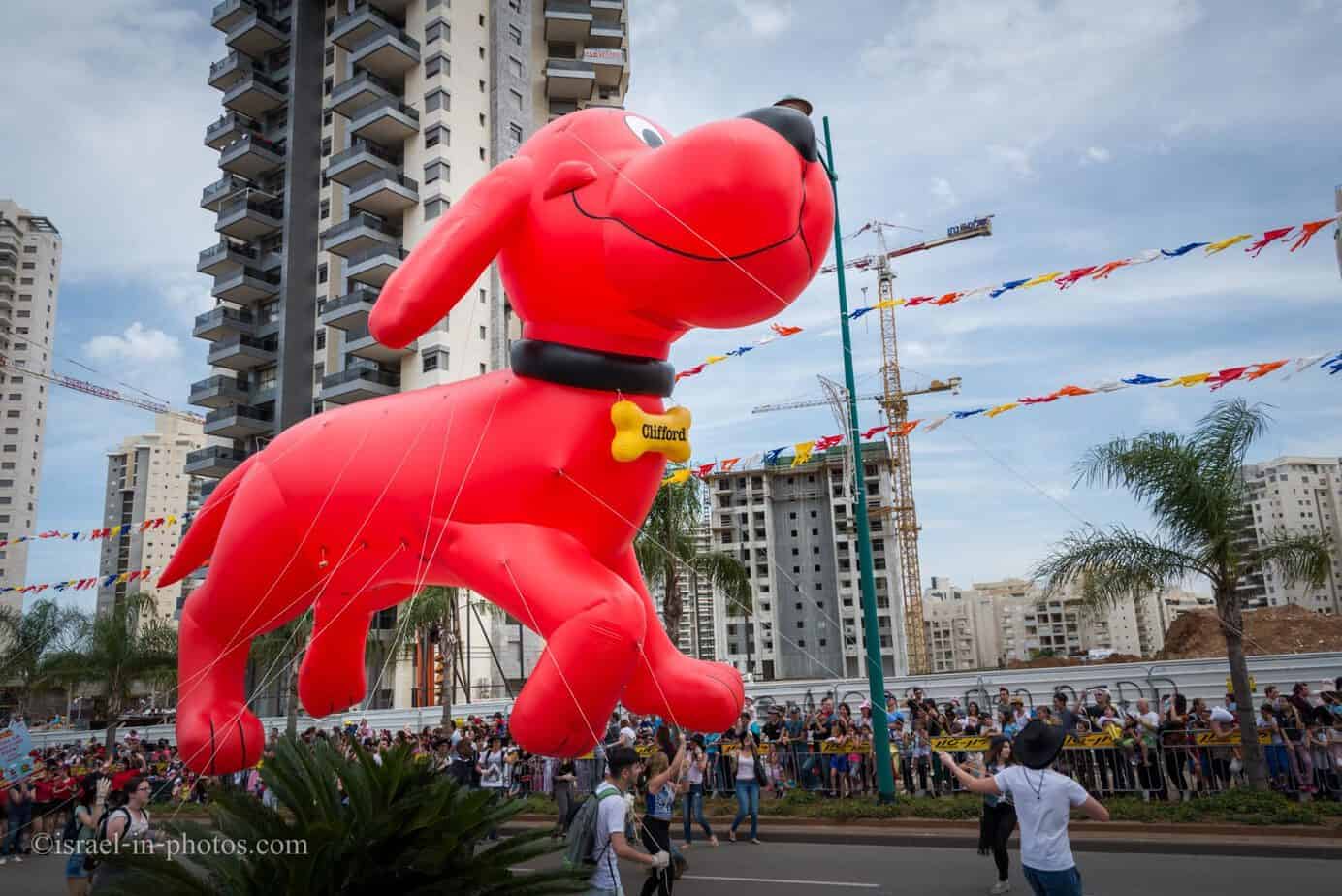 Mr. Potato head: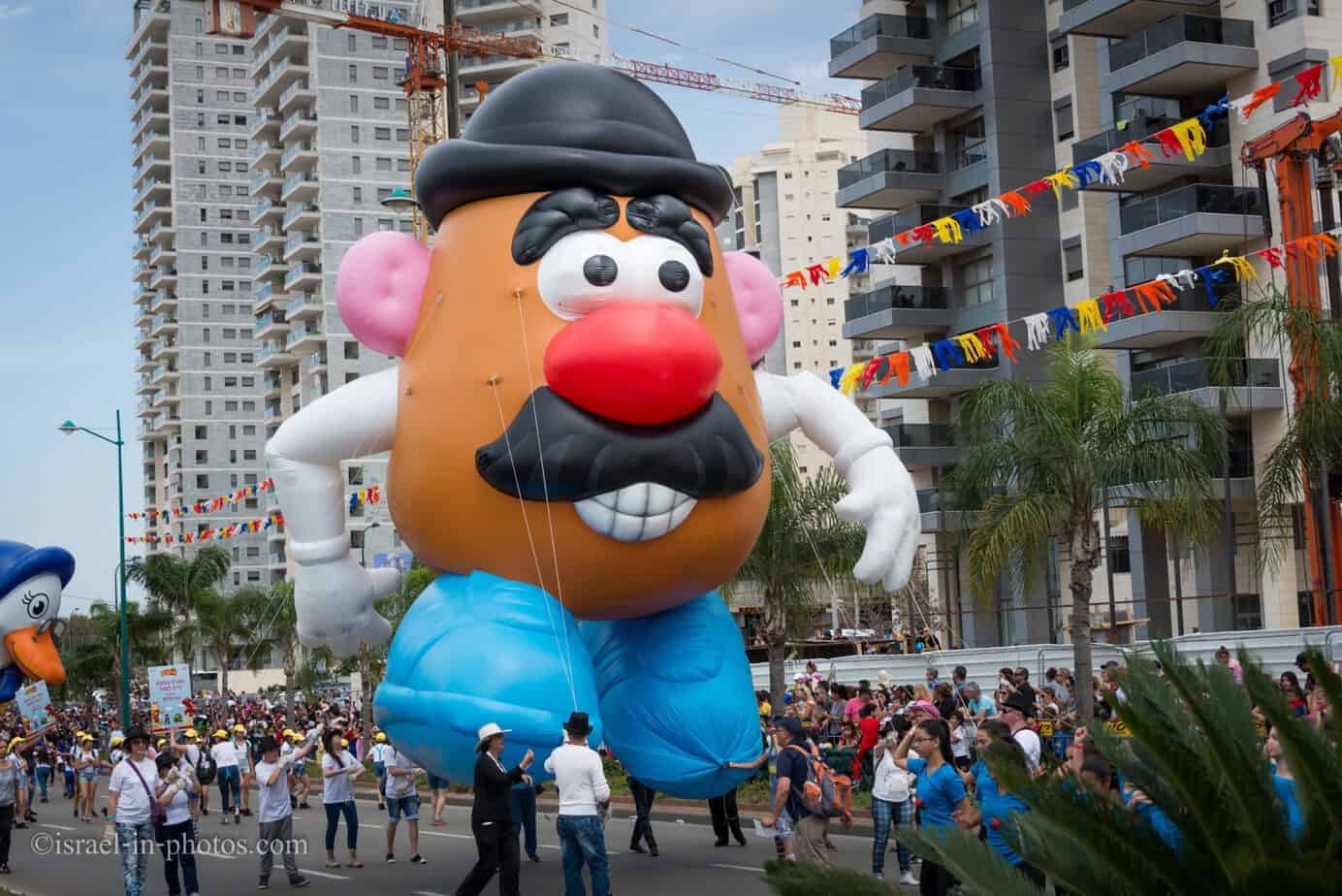 It was really hot and most dancing clubs weren't too eager to dance. But this one actually had fun.

I wonder whether whoever thought about the costume for these girls (from the photo above) has daughters? Not sure what message such costumes try to convey?

And the last balloon was of grandma duck:

The whole procession took about 40 min, which was more than enough for people on such hot day.
Summary
Overall, it was very nice and my daughter enjoyed it very much, but if logistics would be improved it will be much better. What do I mean by logistics? Finding parking was a pain. Many parking lots were closed for special guests and participants. No signs or guidance regarding parking and it took me about 30 min to find a paid parking. The other problem was standing organization.  As you can see people stood along the fence. This means that the first row sees everything and the second row barely sees anything. Many parents, including myself, had to hold their children during the whole procession one way or another, for them to be able to see something. There was plenty of free places around, and seating stands would make the experience much better.
That's all for today. If you interested in festivals then check out Festivals category.
For additional POI nearby check out Tel Aviv – Jaffa page.
Stay Tuned! 
 
Additional Resources
Here are several resources that I created to help travelers:
And if you have any questions then check out Useful Information For Tourists To Israel.
 
Did not find what you were looking for? Leave a comment below, and I will do my best to answer your questions.