On a Saturday morning we've decided to make a stroll in Haifa Downtown. For quite some time I wanted to photograph downtown, thus we headed there. Most of this trip is along Sderot HaPalyam Street, from the HaMifras House (the Sail Tower) till Sderot Ben Gurion with it's view over Bahai gardens.
Map of the area:

Haifa Downtown which is located 2 minutes walk from Haifa Port was built in the mid 18th century. As years passed, the coastal strip has developed into a harbor and the city has become the area's thriving commerce center. During the British Mandate, the downtown area had a significant economic momentum. The modern sea port, launched in 1933, has become the entrance gate for numerous Jewish immigrants and an anchor for international corporations. With Israel's establishment, commercial and residential areas have migrated towards the higher neighborhoods of the city, while the downtown has began to fade away.

50 years later, a new era has started to blossom with the launch of the unique urban rehabilitation project, which is taking its shape nowadays. Planned by Haifa Municipality, the downtown area will be transformed into a lively student-centered compound, combining cultural life, entertainment and commerce. You are invited to meet the colorful people and to soak in the special atmosphere that downtown Haifa offers to its guests.
Source: downtown.co.il
Small monastery on Sderot HaPalyam 8: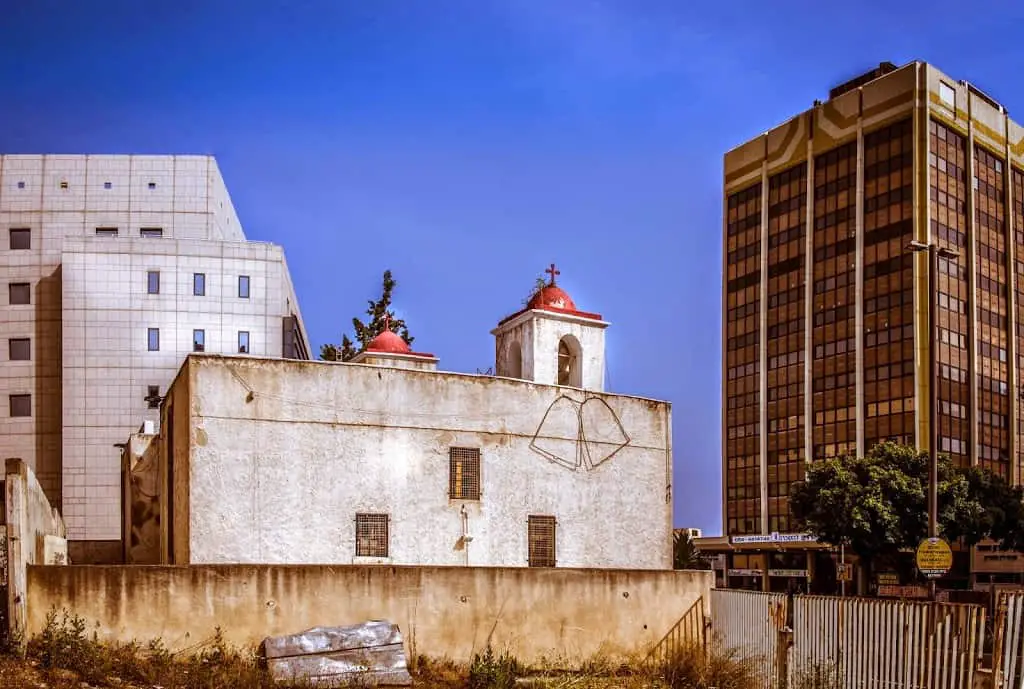 The Sail Tower: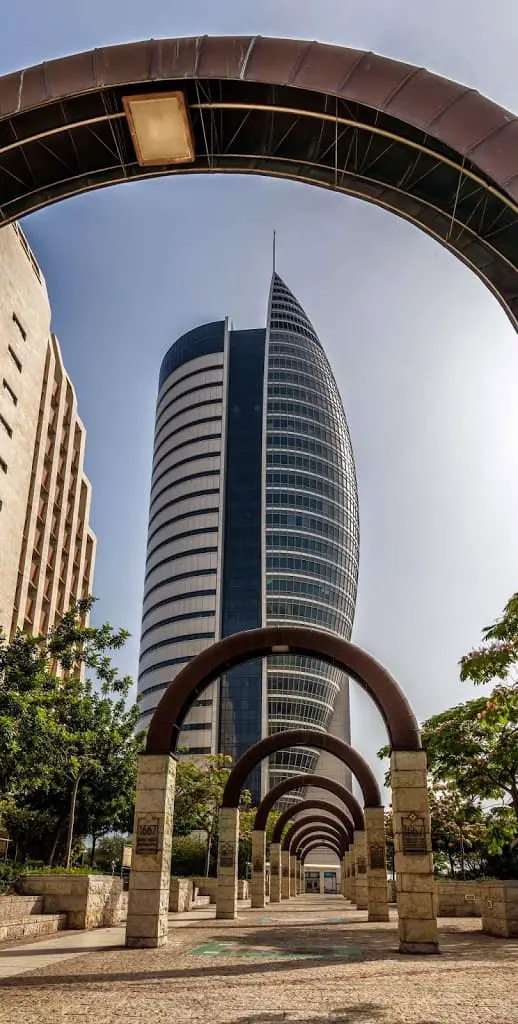 The name of the tower comes due to its form. Though I heard unofficial name: corn tower. It's a is a skyscraper and government building. It has 29 floors and stands at 137 m (405 ft). Counting antennas, it is still the tallest building in Haifa.
If you stand next to the tower, then you can see Haifa port:


Istiqlal Mosque at Haifa Downtown: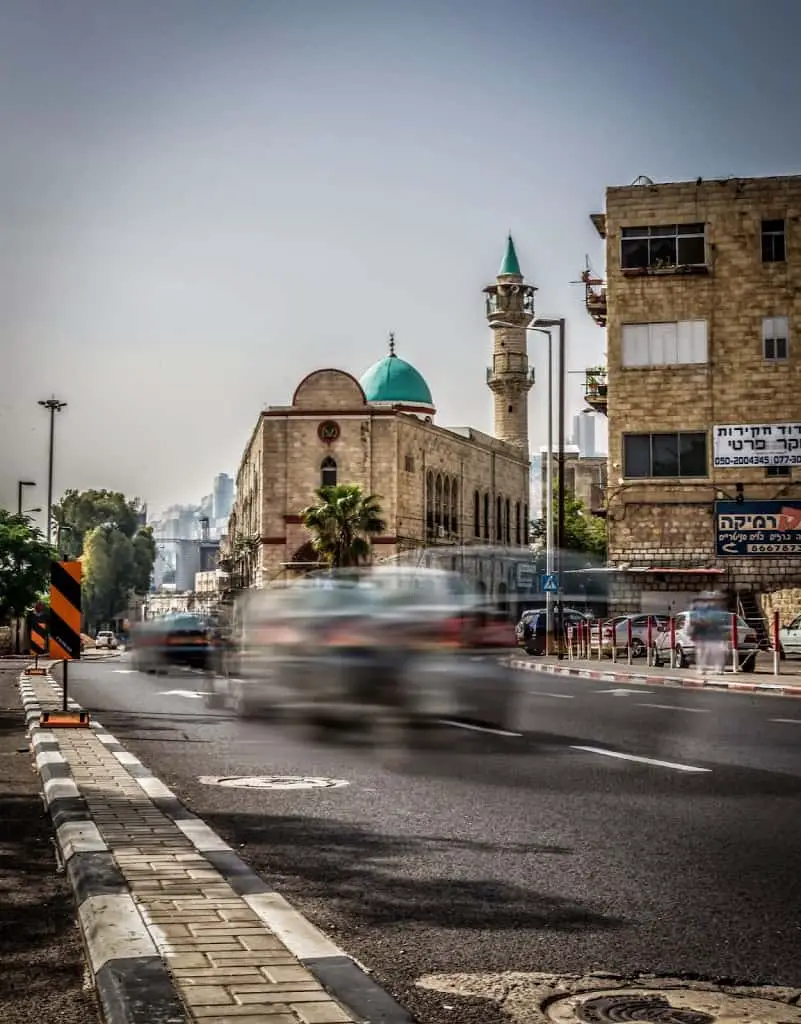 It was built in 1926. It is located at the crossing between Kibbutz Galuyot St. and Pal-Yam Blvd. The late Egyptian president Anwar A-Sadat paid a visit to this mosque and prayed in it during his visit to Haifa in 1979.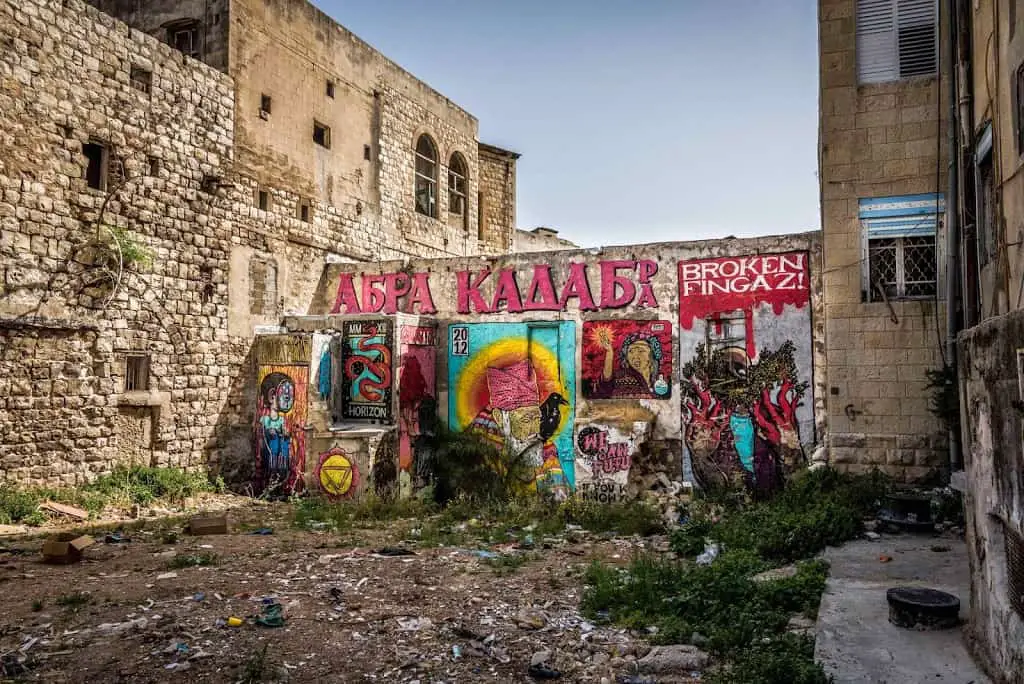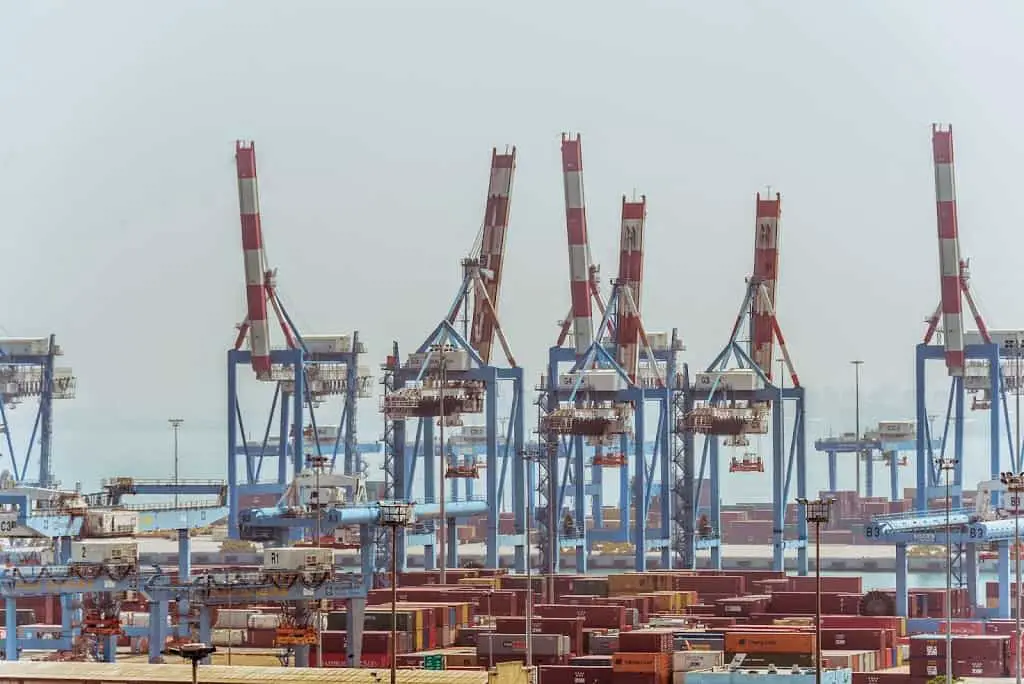 The same monastery from above between skyscrapers: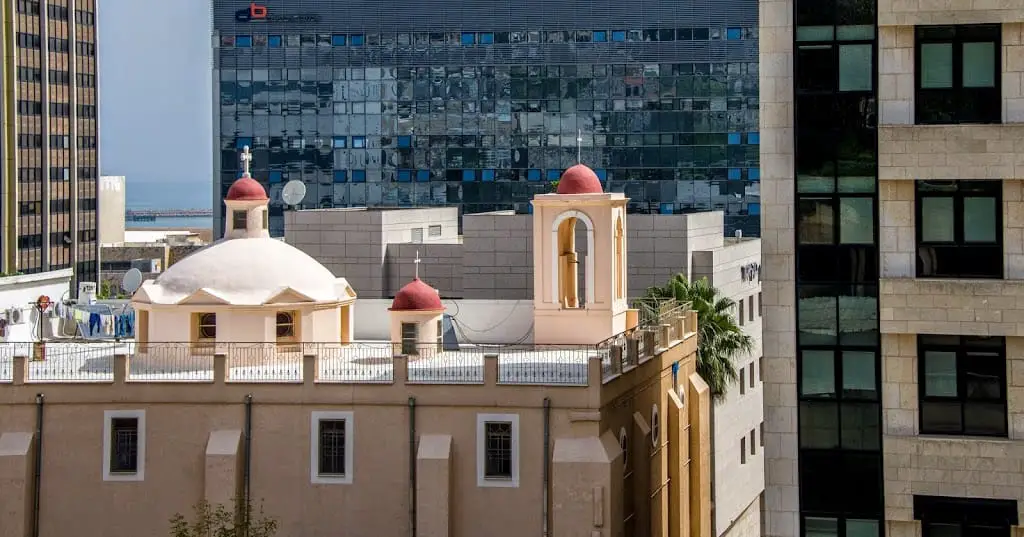 View of Bahai Garden terraces: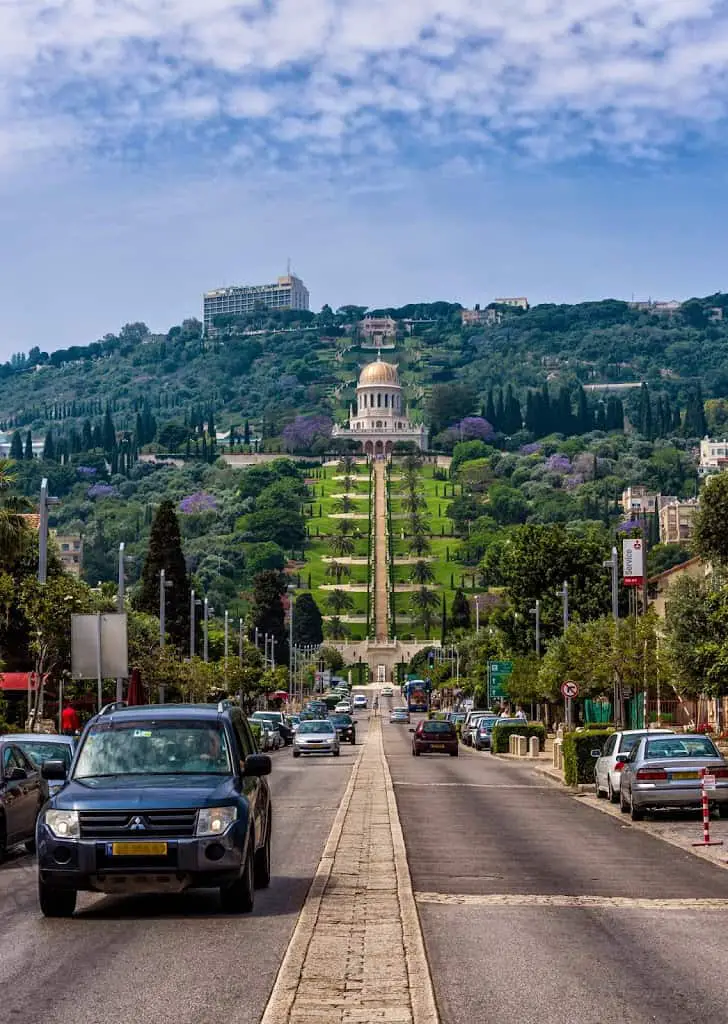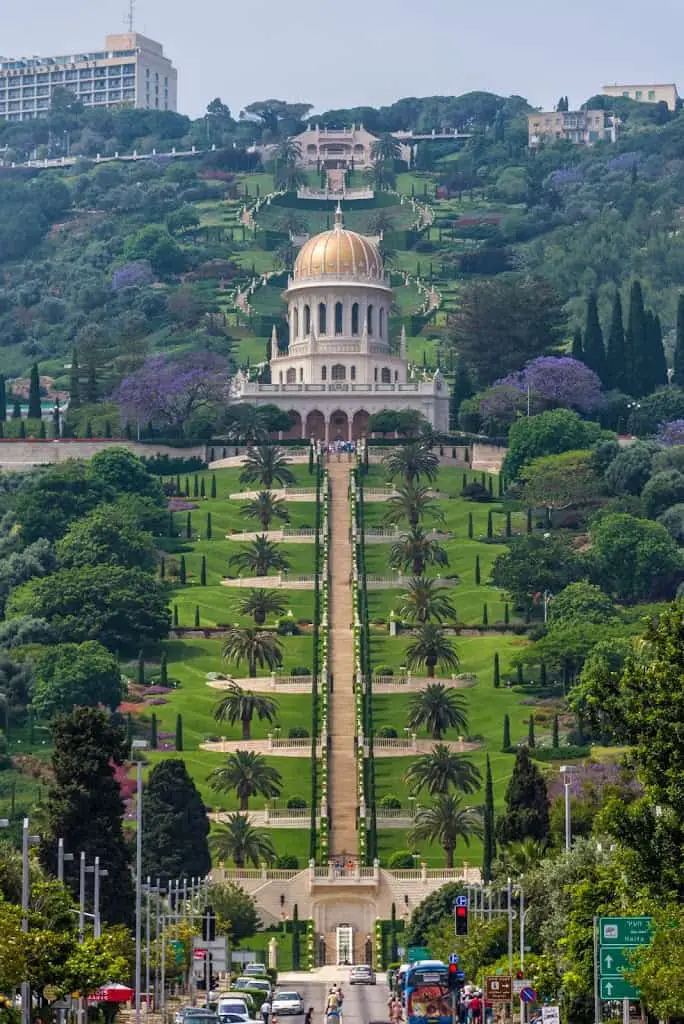 That's it for today, see you in future posts.
Stay Tuned!
For additional attractions nearby see Haifa page or browse map on Locator page. 
 
Additional Resources
Here are several resources that I created to help travelers:
And if you have any questions then check out Useful Information For Tourists To Israel.
 
Did not find what you were looking for? Email me at
hi@israel-in-photos.com
, and I will do my best to answer your questions.