White night in Tel Aviv is an annual event organized by the Tel Aviv municipality. Join us for the celebrations.
During these celebrations (official website), there are events at dozens of different places throughout the city. They take place either in the streets or at various spaces, including art galleries, cultural centers, etc. The events start during the early evening and continue into the night. The shows are open to the public for free or at reduced rates. And the public is invited to enjoy a wide and unique variety of performances, tours, shows, and other activities.
Map of the area:
White Night In Tel Aviv – 2018
It was my first visit to the White Night festival in Tel Aviv. We booked a babysitter from 19:00 till 23:00 and hit the streets of Tel Aviv.
The recommendation is to arrive at the city by public transport. Some of the streets will be closed, and high traffic is expected. We did not follow this advice, but I decided to look for a parking lot not far from the Ayalon highway. TLV Fashion Mall offered free parking for the evening, and it is both close to the city center and the freeway. Thus, we decided to leave the car there.
Habima Square
The first event we decided to visit was taking place at Habima Square. Thus we headed there, and around 20 were there. It was still too early as the event was supposed to start at 21. Thus, after several shots, we headed to our next point of interest.
Heichal HaTarbut, also known as Charles Bronfman Auditorium, is the largest concert hall in Tel Aviv, and home to the Israel Philharmonic Orchestra. And this is Charles Bronfman Auditorium with reflections in the nearby pond.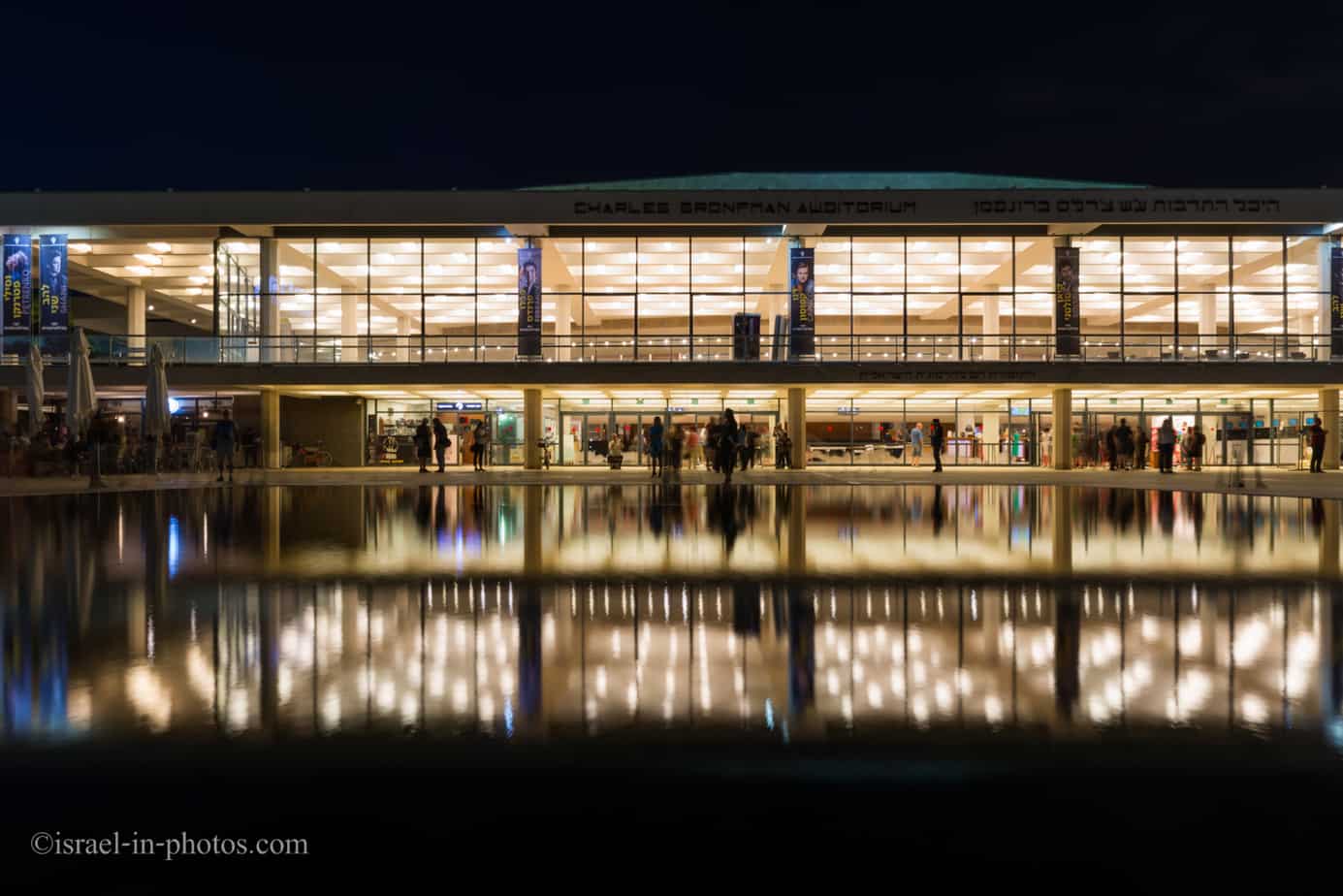 The national theatre of Israel, Habima Theatre: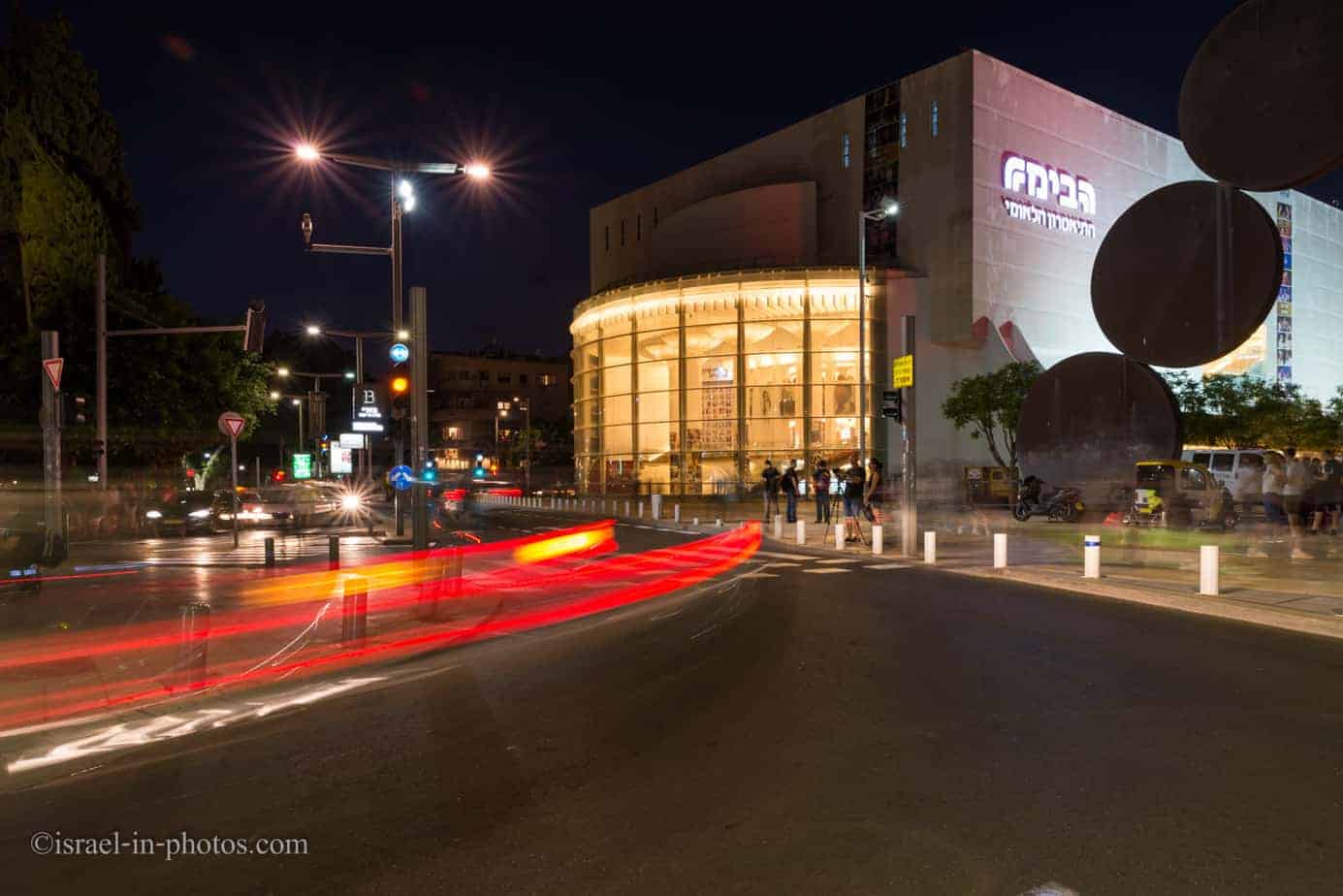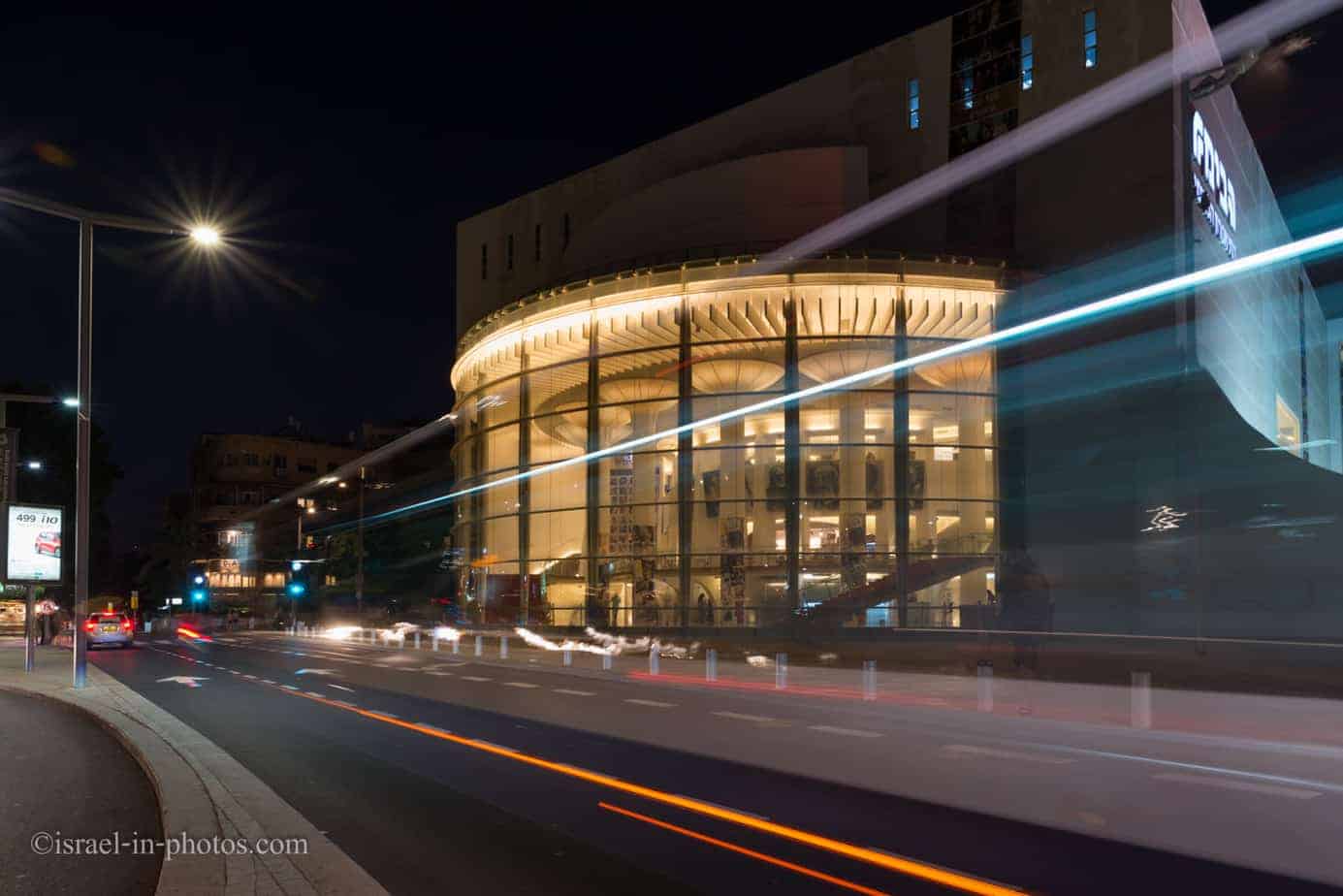 Bialik Square
The next event called "Dust of starts" and it took place on Bialik Square.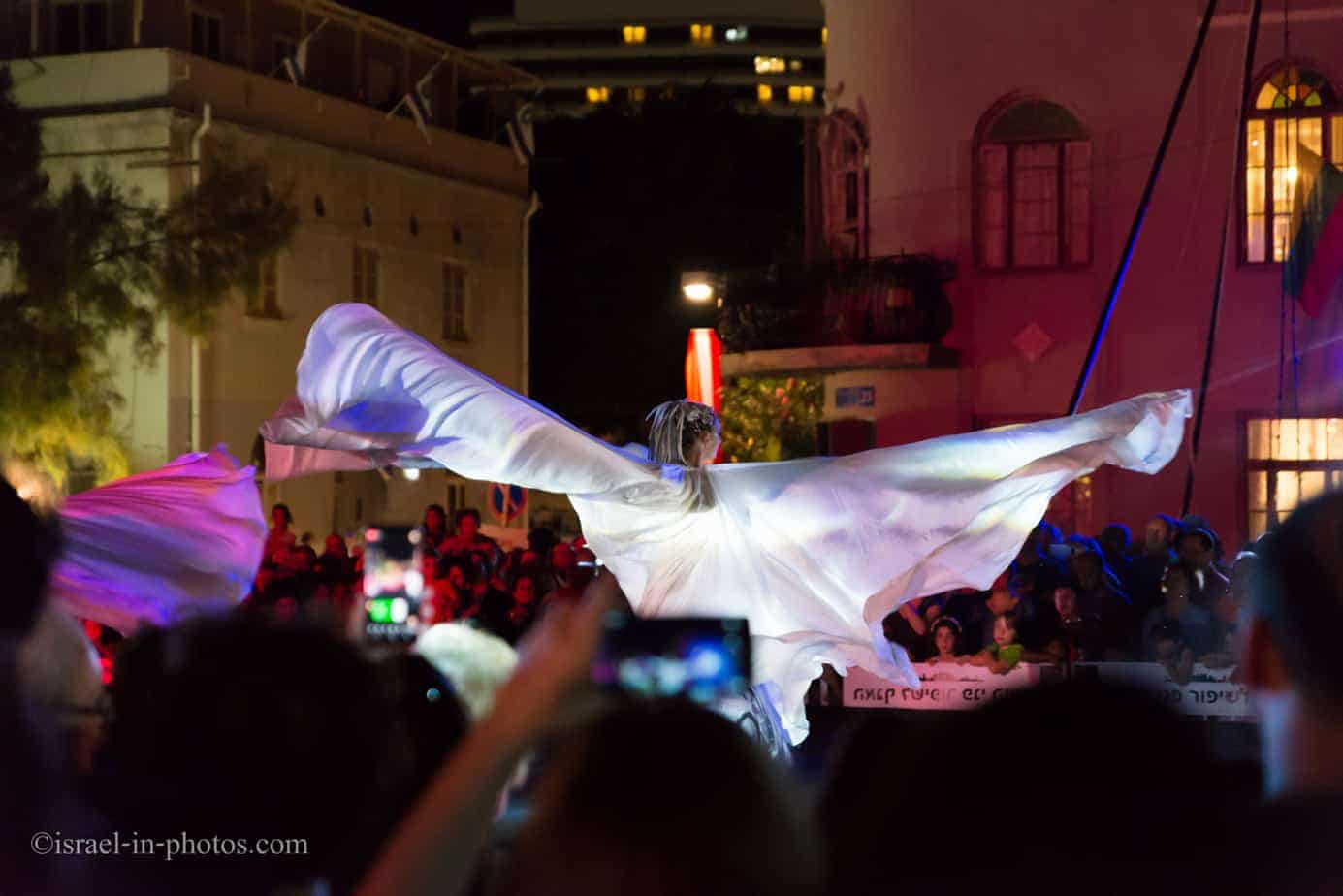 We arrived in the middle of a performance. A stage was constructed in the center of the square, and artists from around the world performed there.
As you can see, there are many people, and it is quite hard to get a clear shot. I am 1.9 meters high, and I made this shot while holding the camera with straight hands above my head.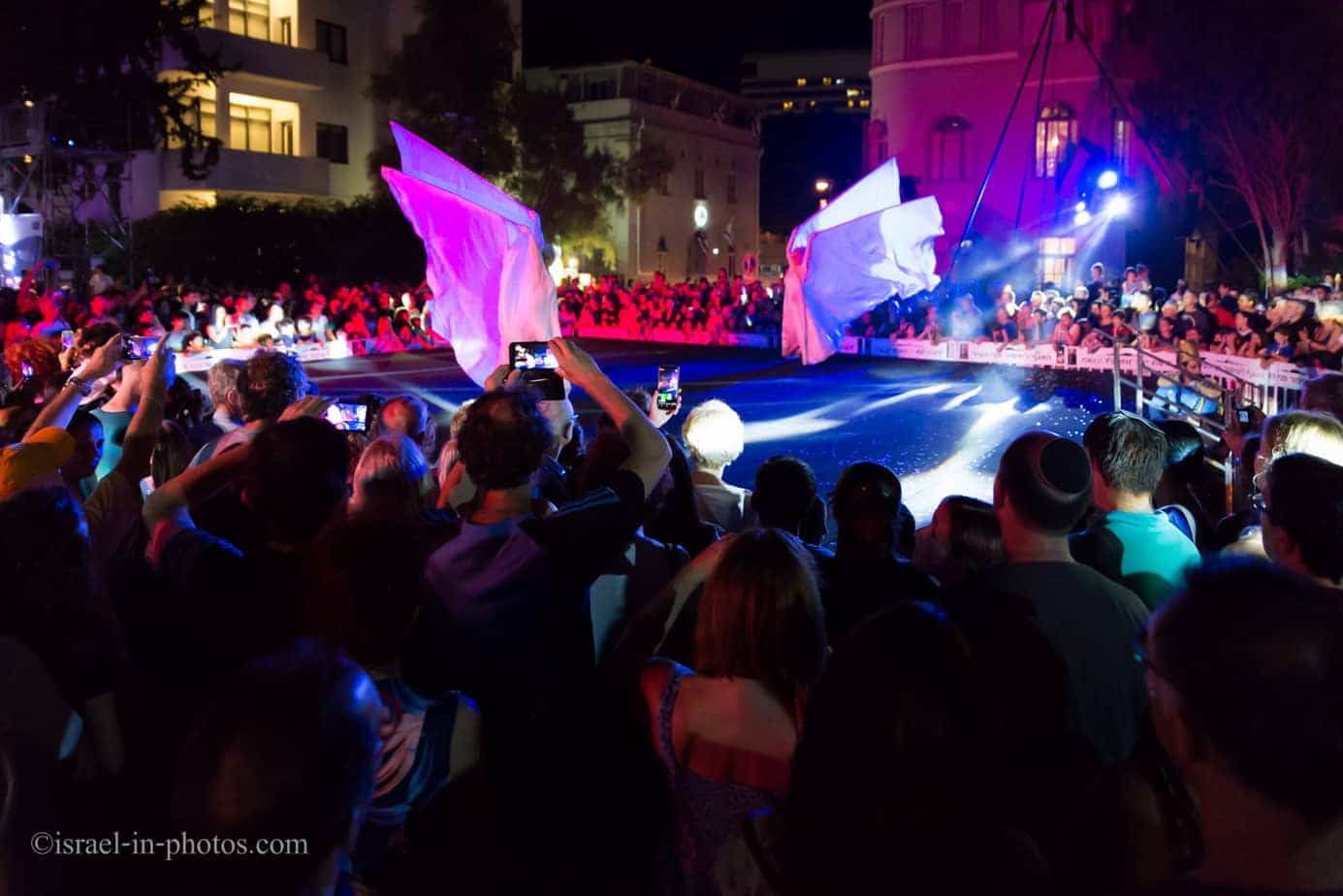 Most of the shots at eye level included other people. I wish they would make the stage a little higher in the future.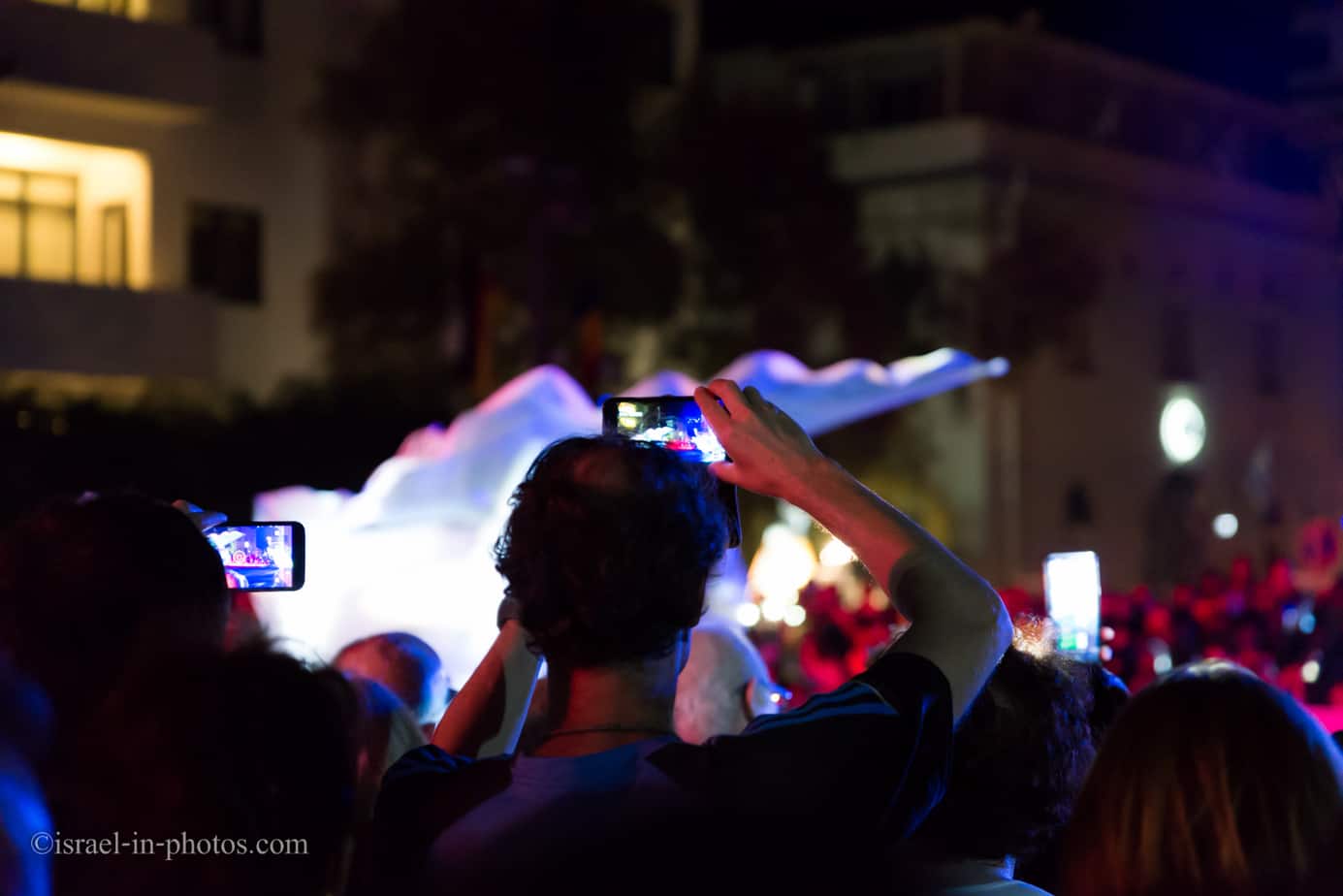 A show with fire: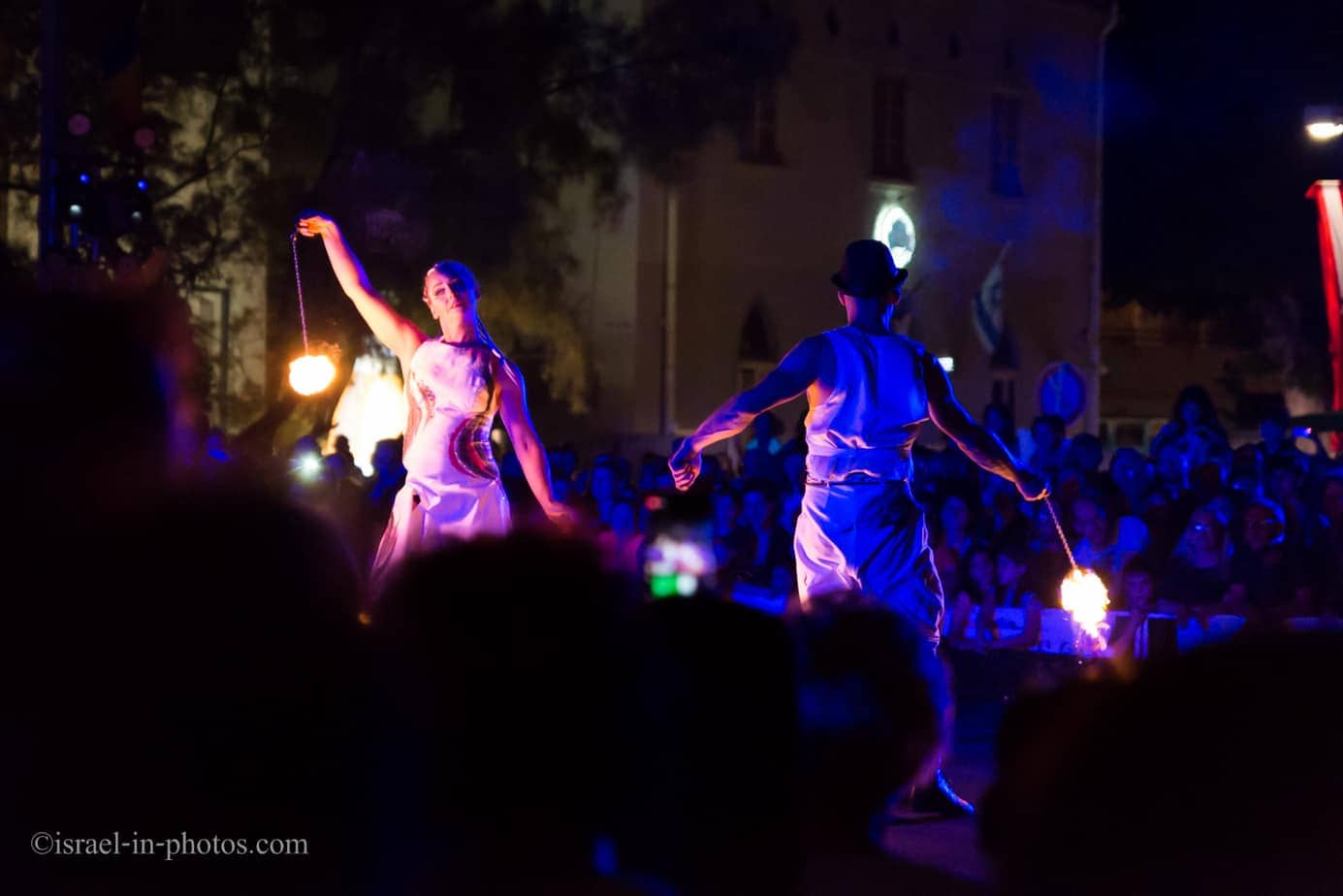 Dancing flags: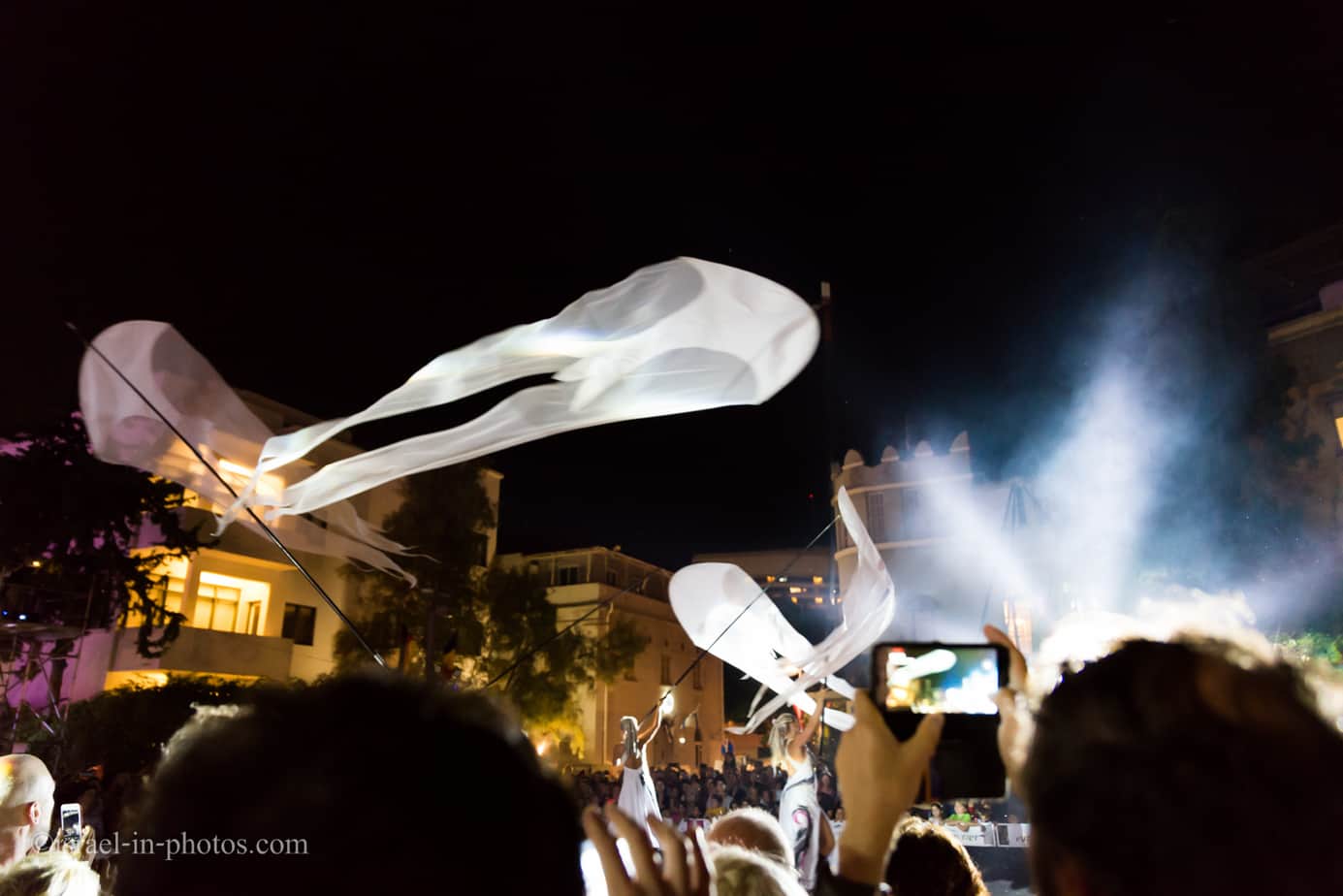 Another fire performance: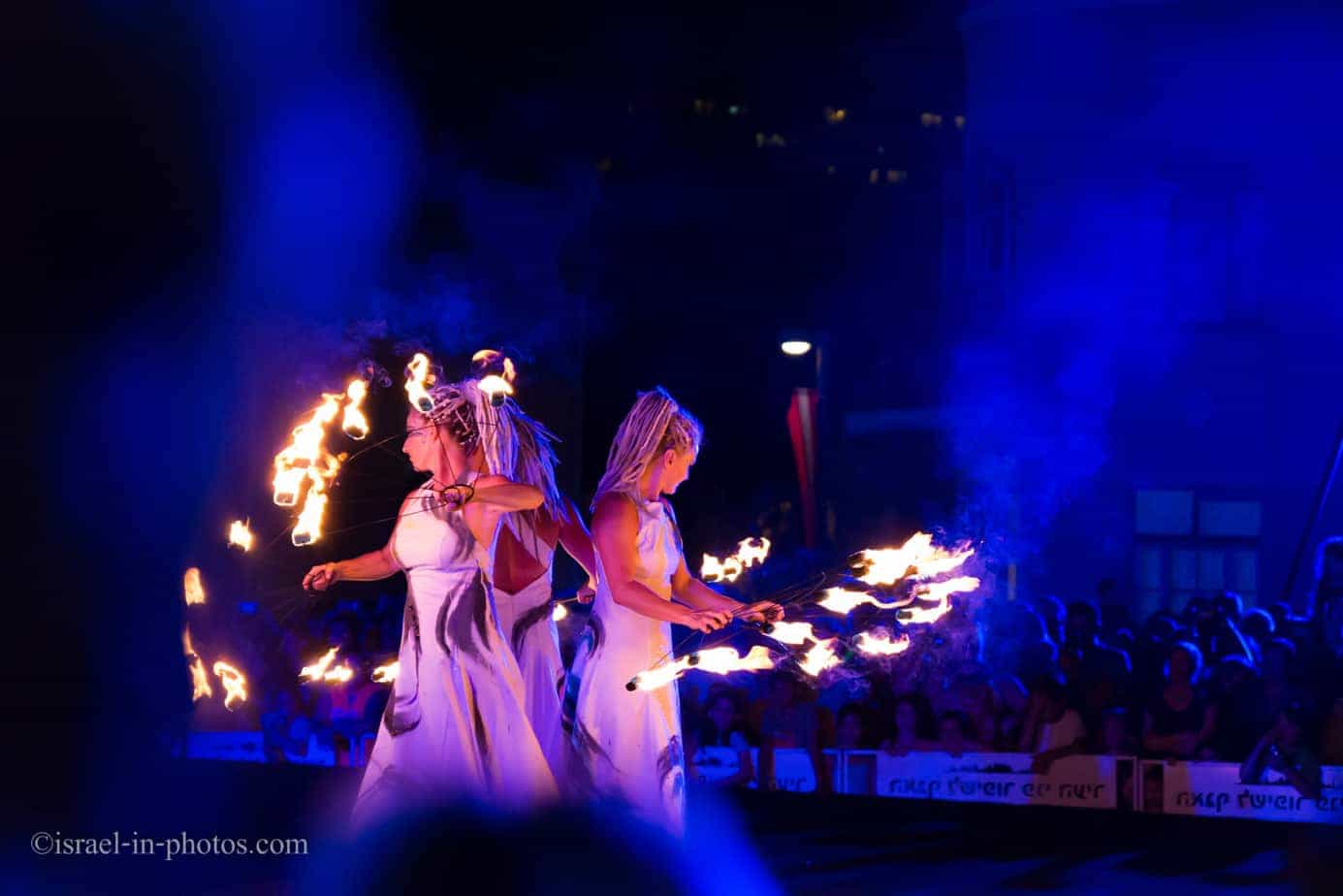 Flamenco: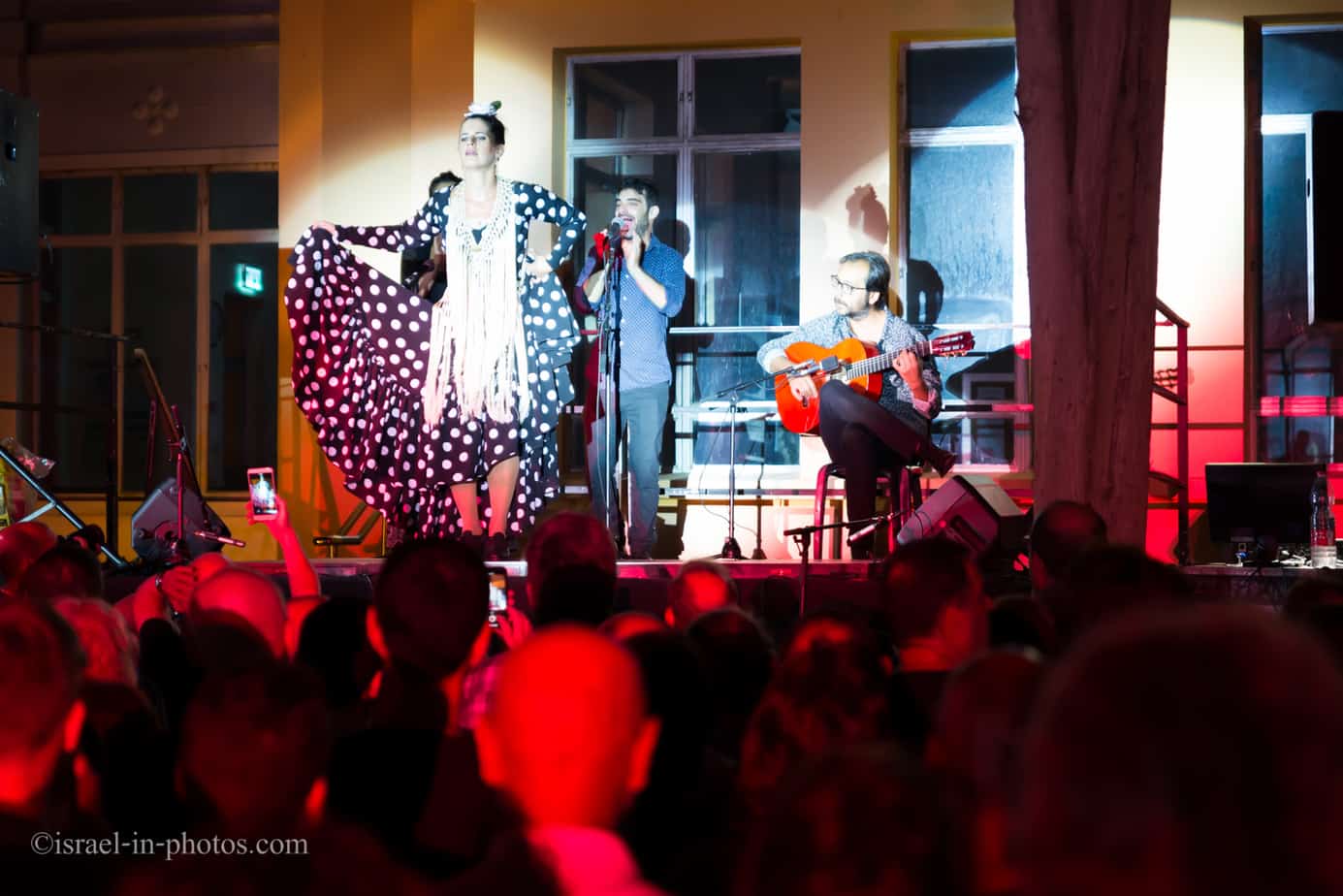 Acrobatic dancing: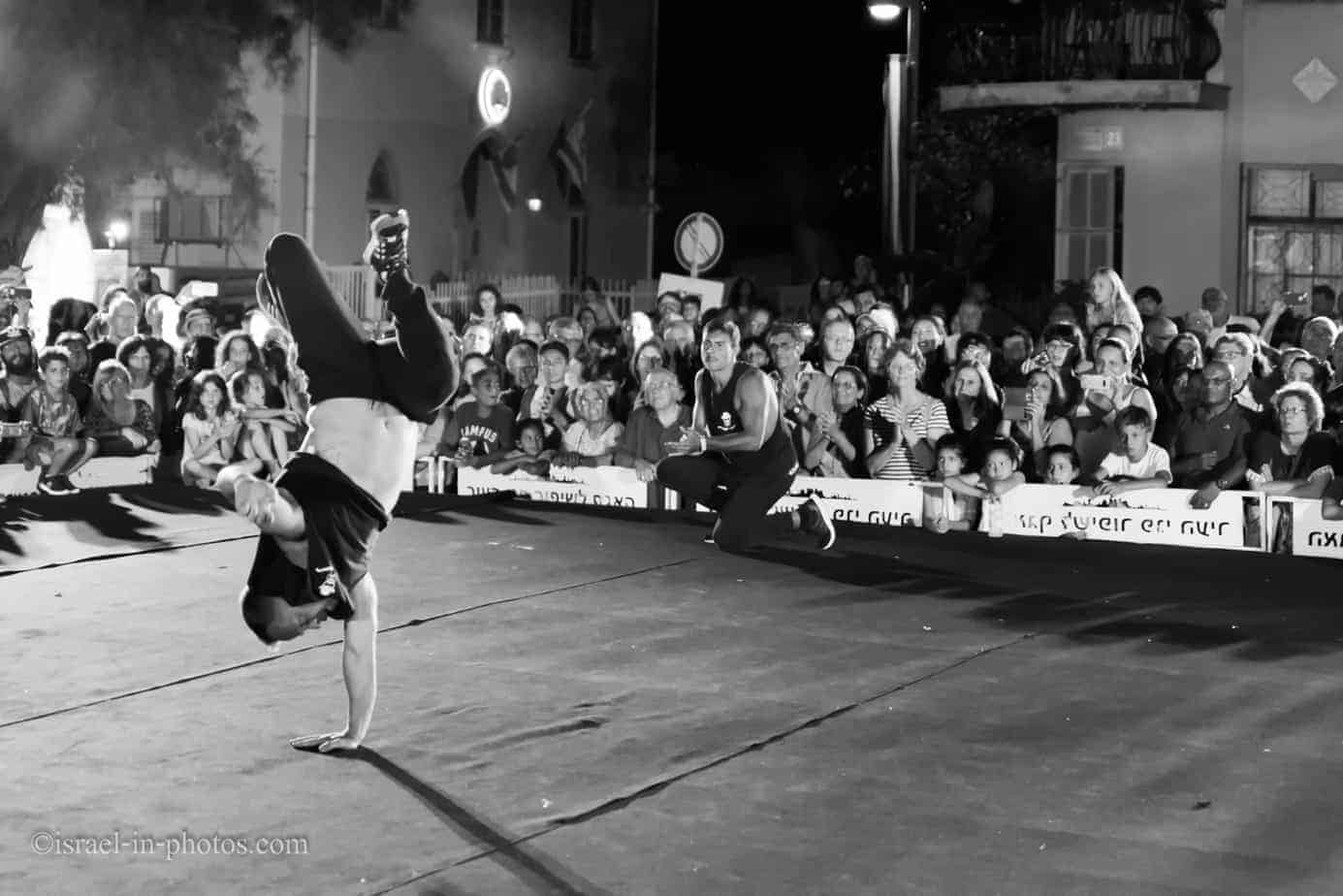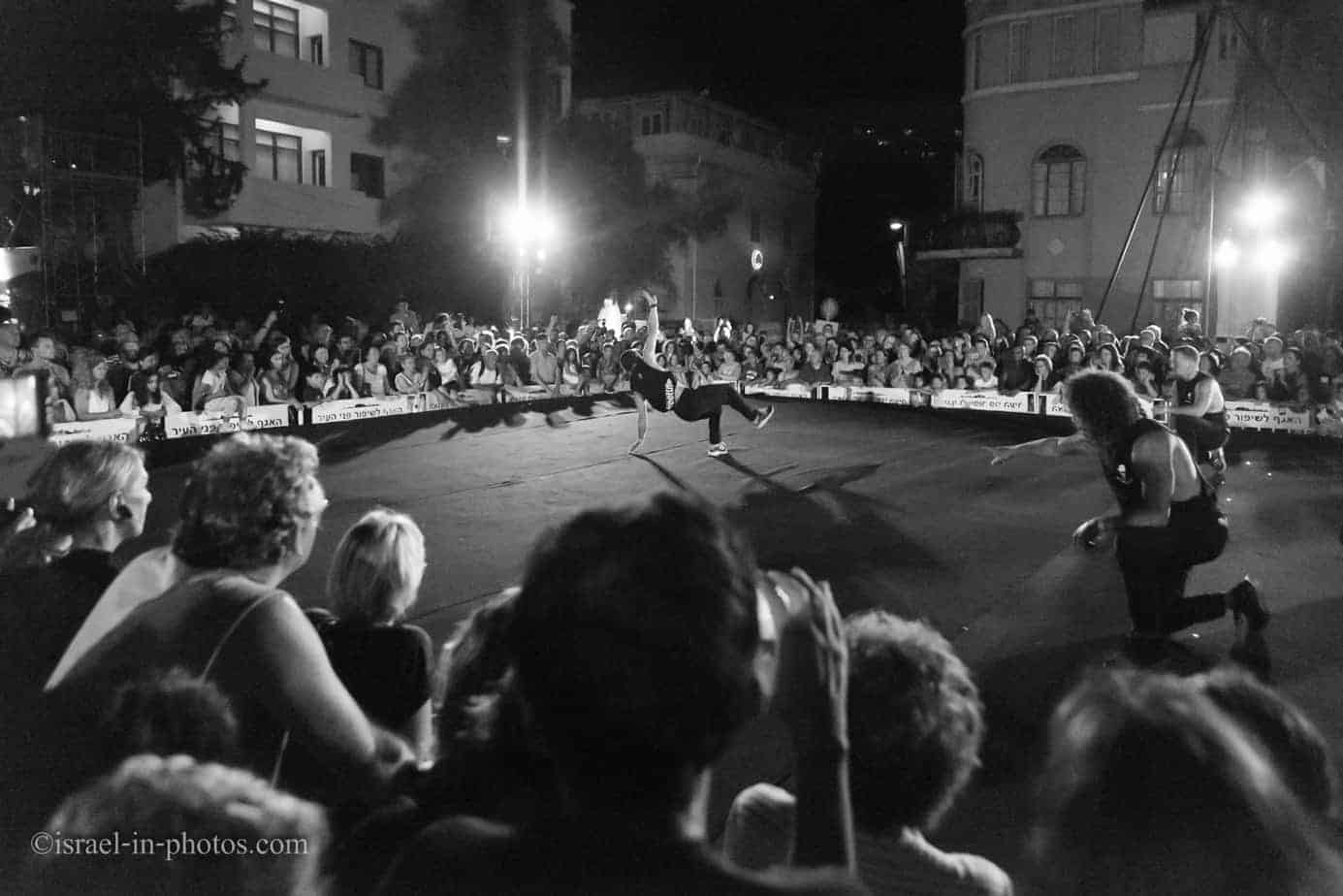 Dancers from Berlin: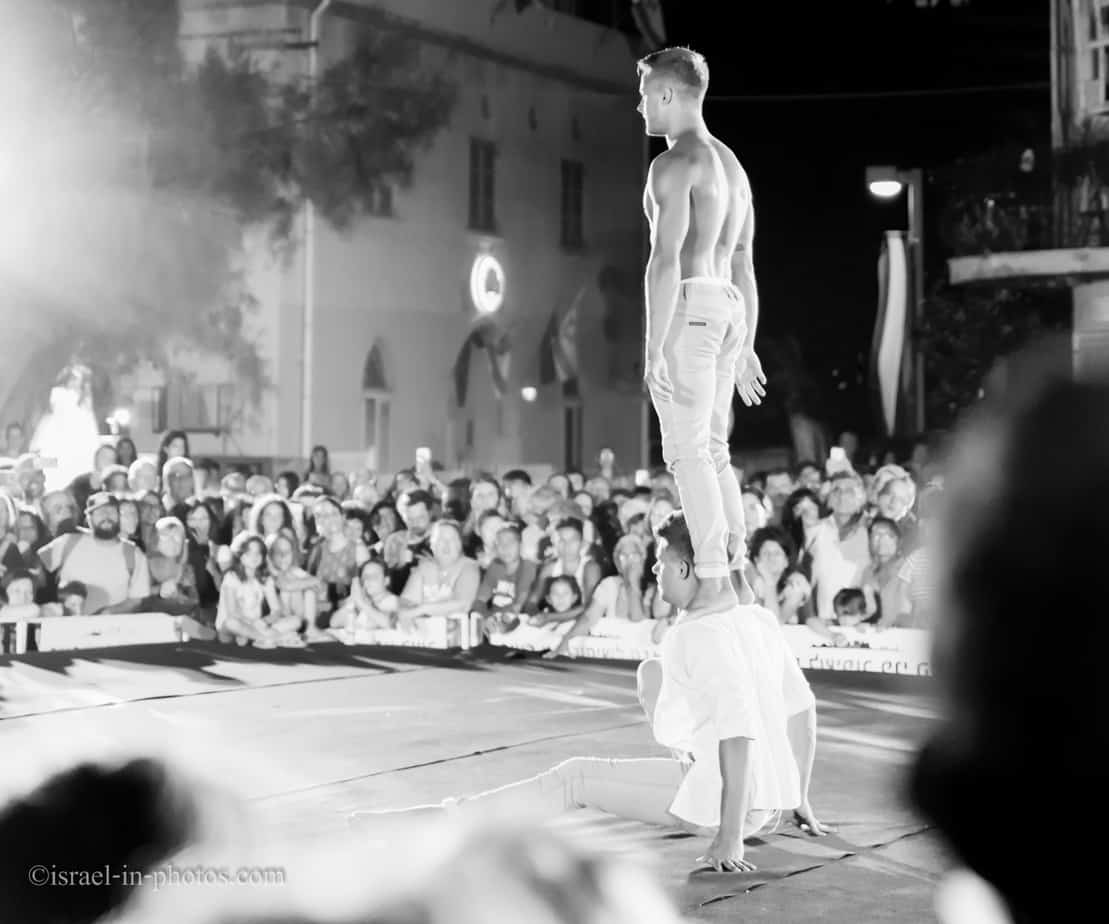 Around 22, the presenter announced a break. Since we did not know how long the pause would be, and hand to be by 23 at home, we decided to head back to Habima Square.
Back To Habima Square
The activities had already started, but there were no performances. There were different activities for the crowds. There were many areas across the square and in each one you could do something else. For example, hula hooping, making balloons, soap bubbles and others.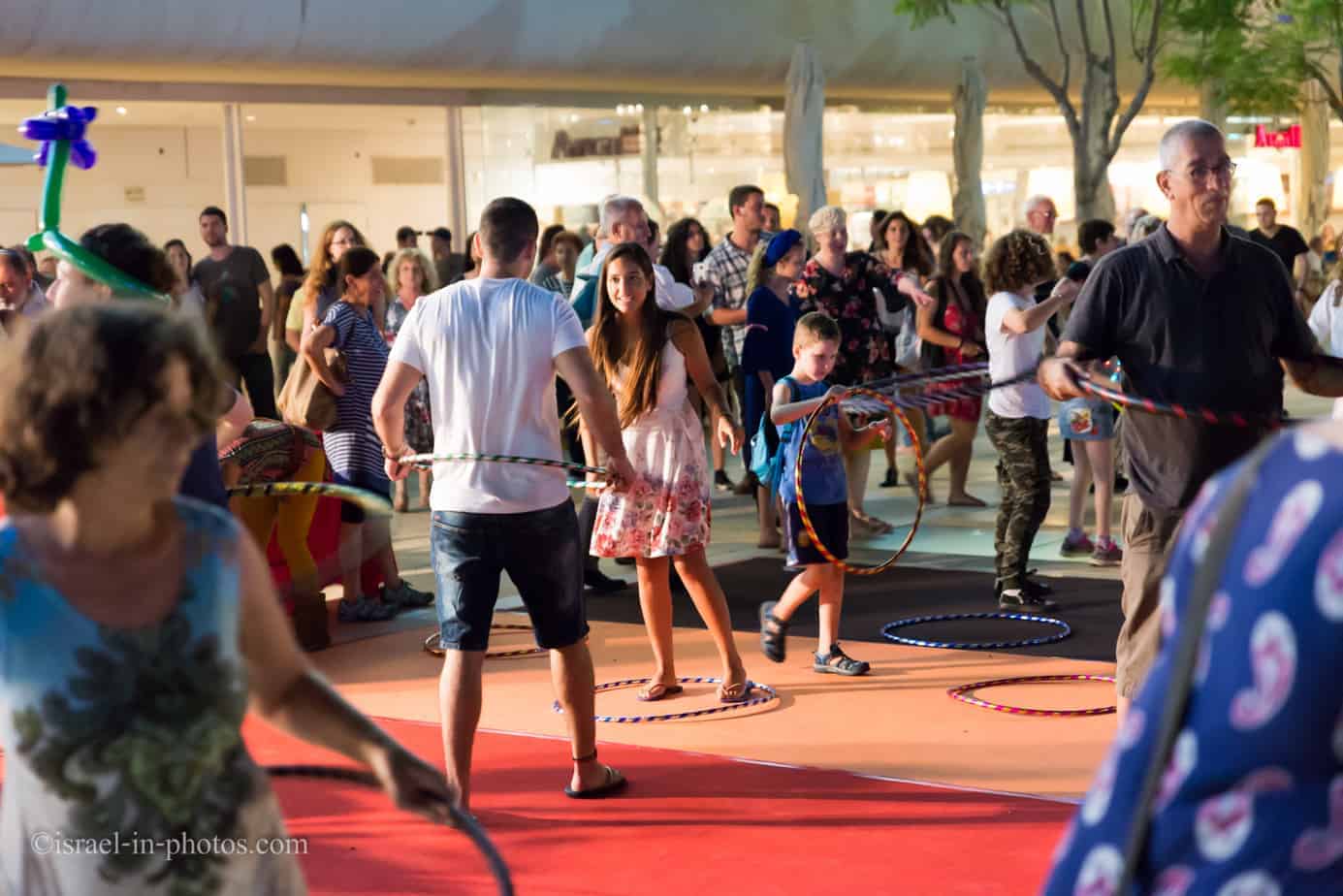 There were also several live statues actors.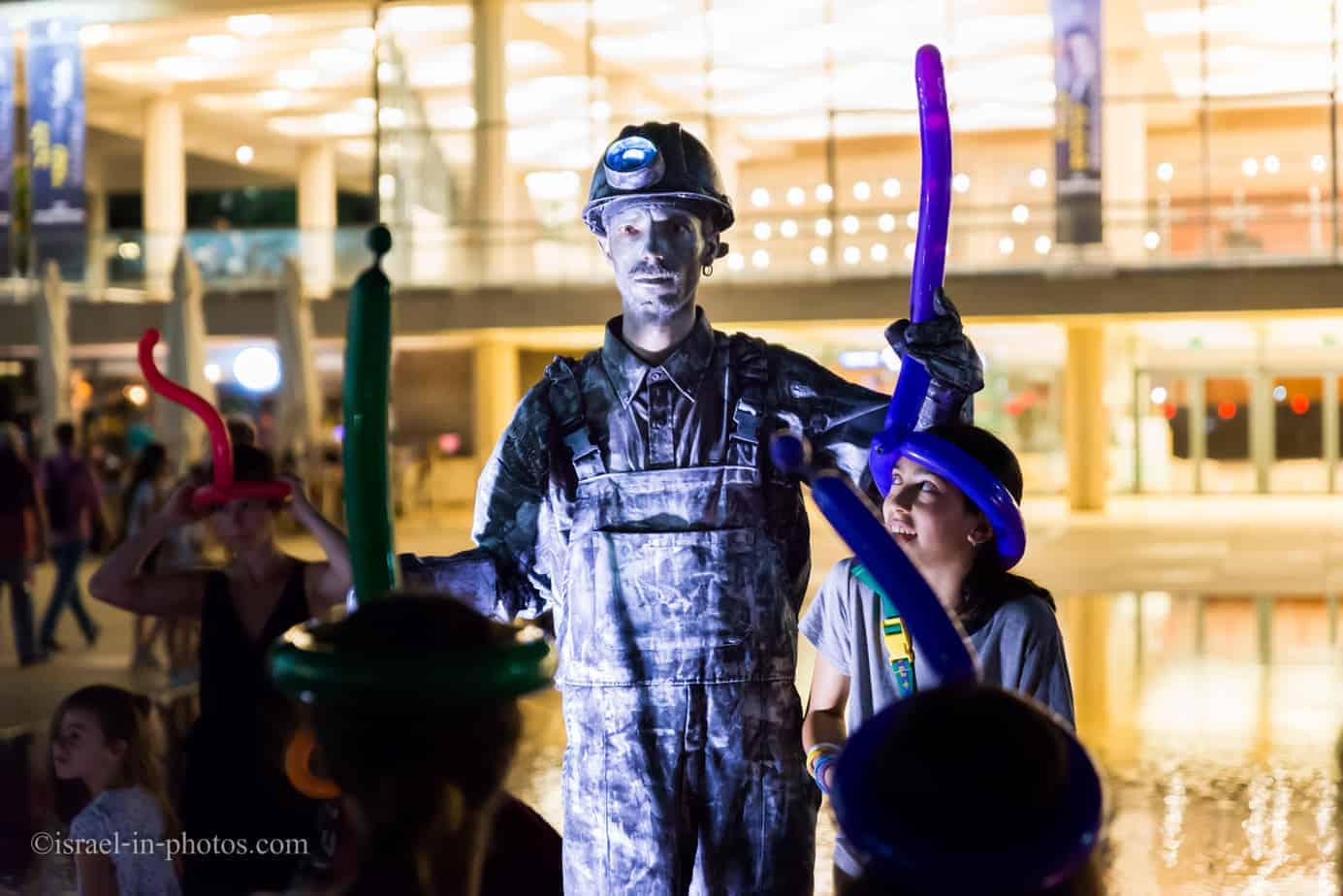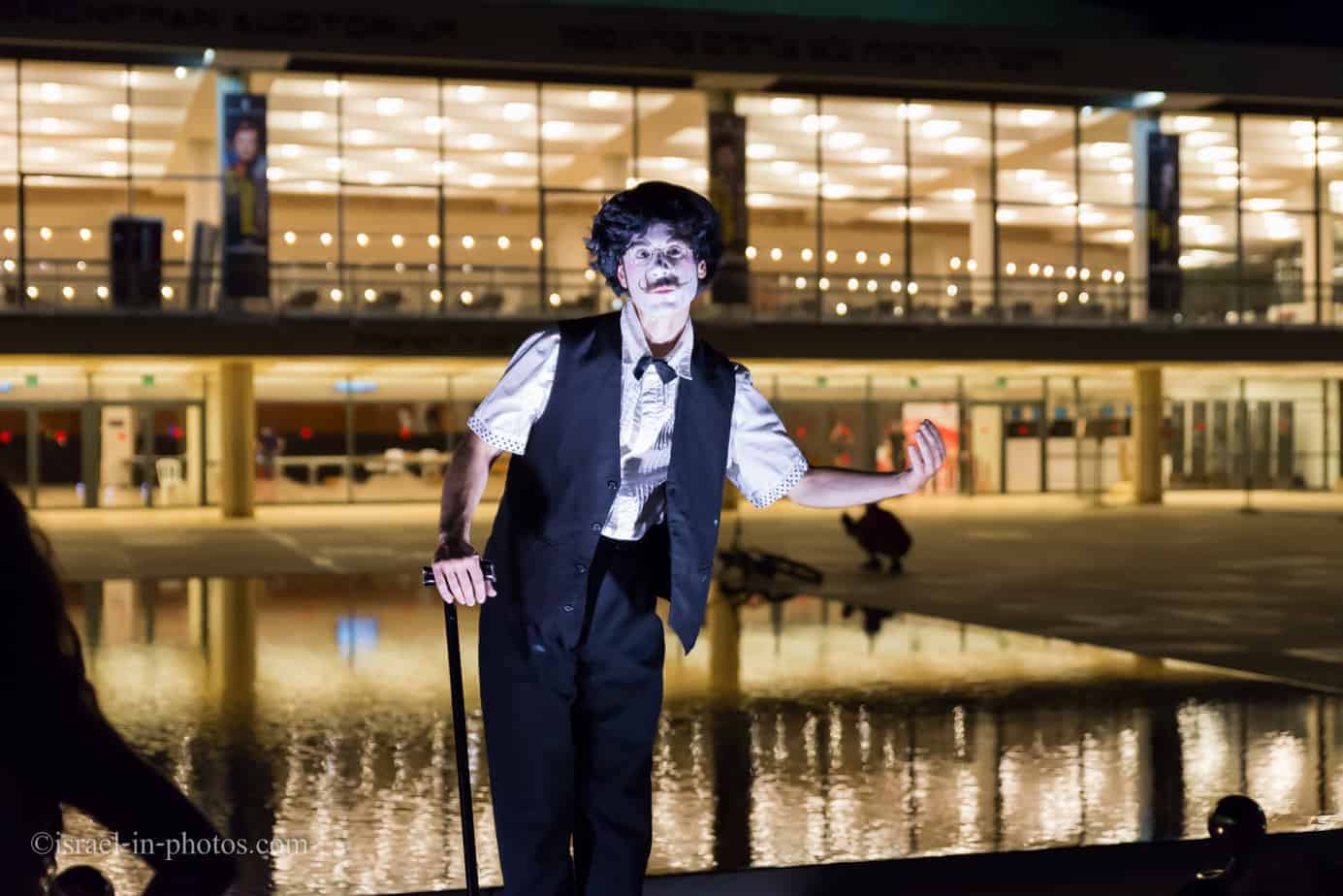 Several dancers showed the moves for 40-60 dances and volunteers could join in.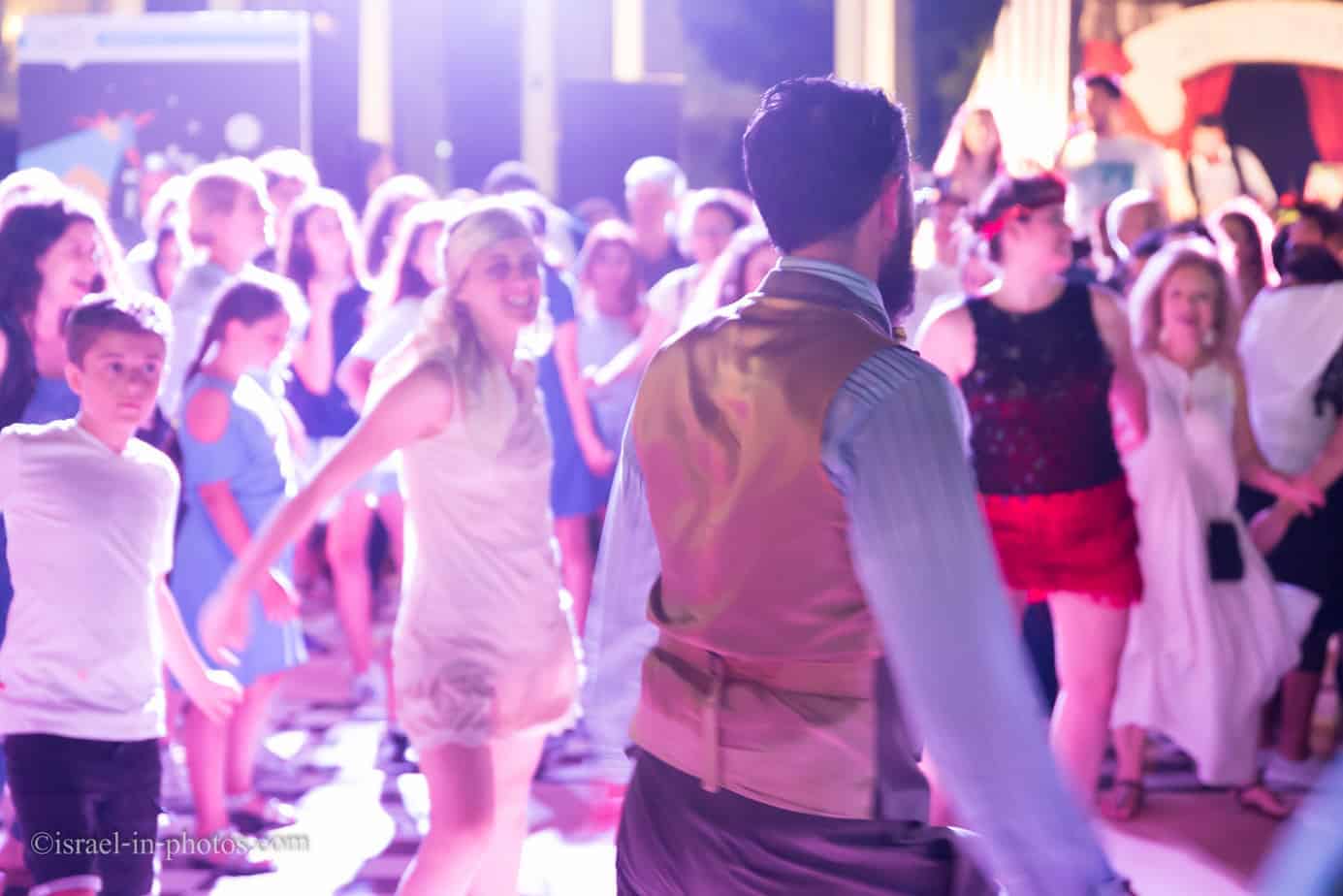 Flag carrier: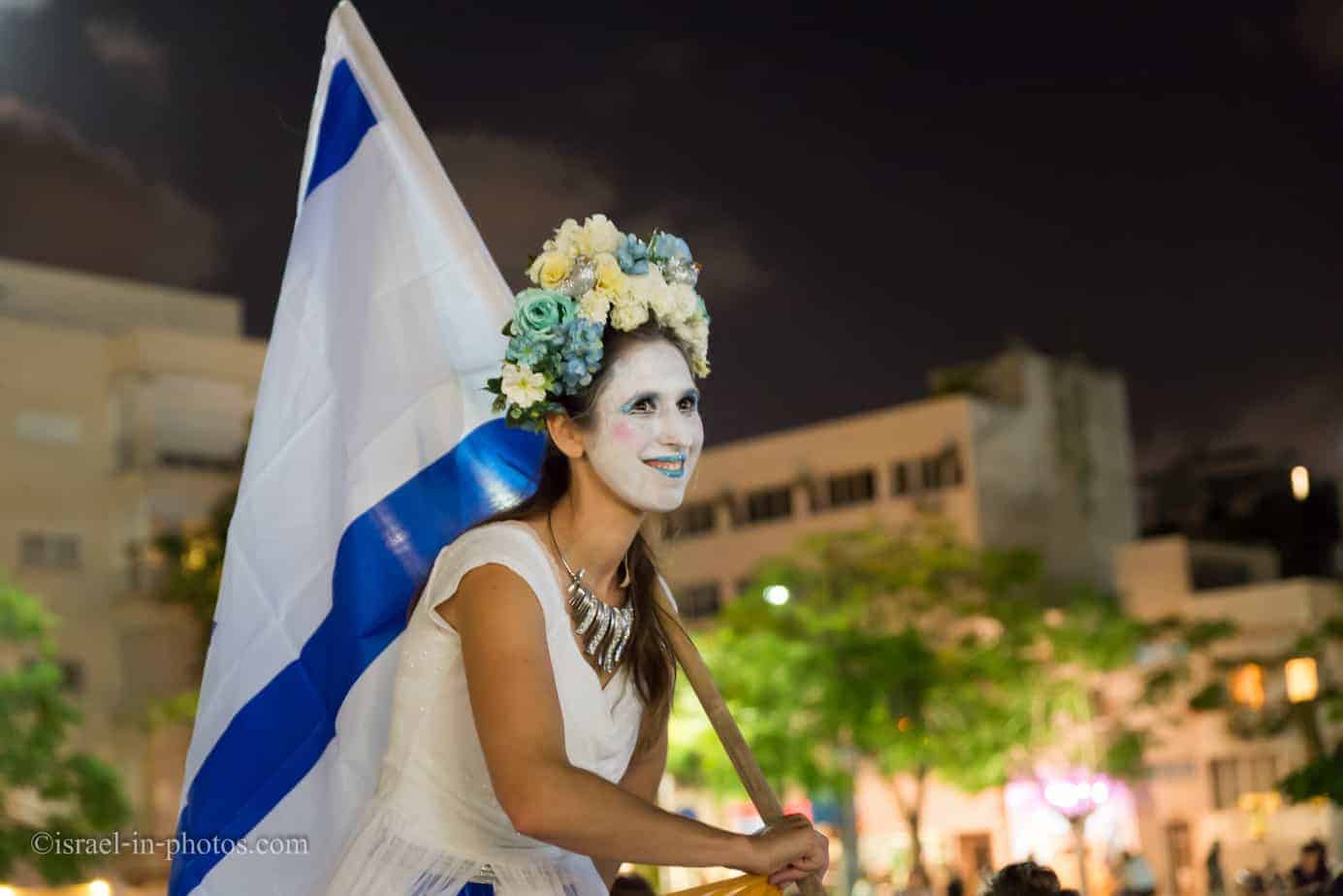 At this point, we were short on time and had to return home. We headed to TLV Fashion Mall, and luckily there were no traffic issues, and we were able to exit the city fast.
Summary
White Night In Tel Aviv is a lovely event for the masses that offers various attractions. Also, keep in mind that you need to book some tours in advance. For example, there were several kinds of free tours in Ichilov hospital. When I checked them a week before the White Night, they were already fully booked.
Overall, we loved White Night events. Of course, some things could be improved, like more details and exact times of each performance instead of several vague phrases. However, an old Russian saying goes approximately like this: "you do not check the teeth of a horse that you received as a present."
Have you ever visited White Night In Tel Aviv? Tell us about your experience in the comments below.
That's all for today, and I'll see you in future travels!
Stay Tuned! 
 
Additional Resources
Here are several resources that I created to help travelers:
And if you have any questions then check out Useful Information For Tourists To Israel.
 
Did not find what you were looking for? Leave a comment below, and I will do my best to answer your questions.