Nutria (Coypu) is a large (40 – 60 cm body and 30 – 45 cm tail) herbivorous rodent. Nutria originates in South America, but today you can find it in many places.
The Origins of Nutria in Israel
When I joined my first Safari Wagon tour in Agamon Hula almost two decades ago, the guide told us about the Coypu.
Coypus were brought to Israel in the 1960s from Latin America. The purpose was to breed them for their fur (as it is done in other countries). Due to the warm Israeli climate, the nutria did not develop a beautiful coat and was left in nature.
Today it is a problem. Coypu does not have any enemies in Israeli nature. Thus, they breed freely and cause damage to existing fauna.
And since they do not have enemies, they are not afraid of anybody, and you can come close to them (up to several meters).
Note: some people claim that the fur is good, but since many Europeans started breeding Nutrias, purchasing them in Israel became not profitable.
Where You Can Find Nutrias?
Coypu is a semi-aquatic rodent. Nutrias are most commonly found in freshwater marshes. And in Israel, I have seen them in: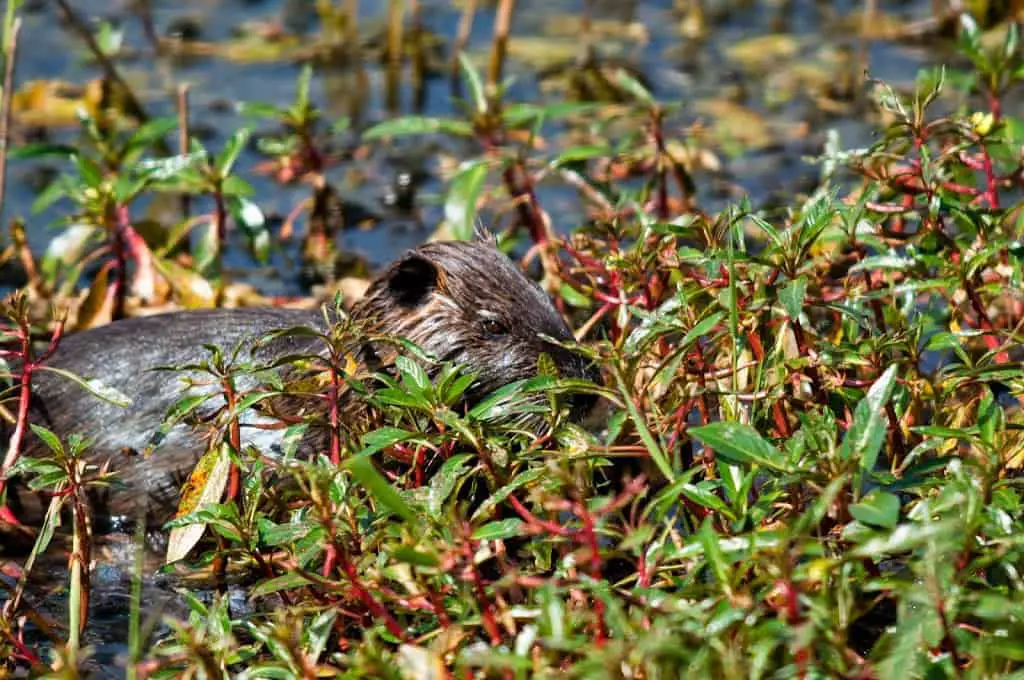 It is expected to find Nutrias in the first three places in the list. But I was surprised when I saw them in Hod HaSharon Park. Thus, you can probably also find them in other areas with fresh water and greenery, like Agamon Hefer and even the Yarkon River.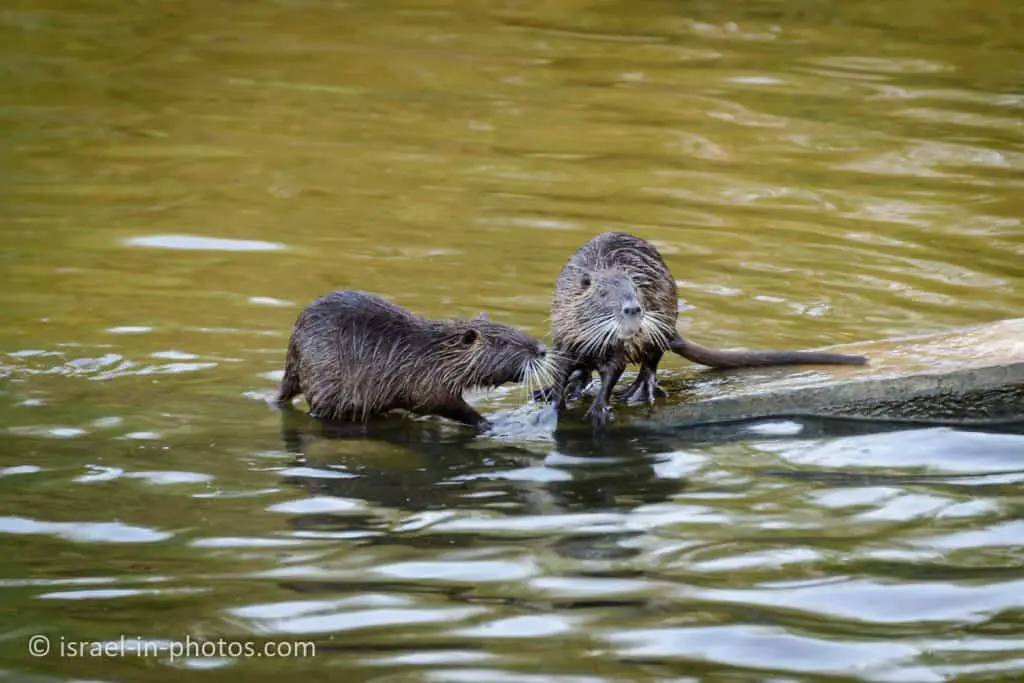 And lastly, a word of caution, Nutrias are usually peaceful. But if they feel intimidated (you get close too fast or you have an active dog), they might attack.
Additional Resources
Here are several resources that I created to help travelers:
And if you have any questions then check out
Useful Information For Tourists To Israel
.  
Did not find what you were looking for? Leave a comment below, and I will do my best to answer your questions.