HaSharon Park is a new park in Yavne near Highway #4. It is a lovely park with children's playgrounds, sports facilities, and more.
Note: do not confuse HaSharon Park in Yavne and Ariel Sharon Park (Hiriya) in Tel Aviv.
Map
The entrance to HaSharon Park is from HaSharon Street 48, Yavne. And the easiest way to reach it is by entering its name into Waze.
Directions for drivers: Link to Waze and Link to Google Maps
Directions for public transport: Link to Moovit
Interactive map of the area:
Offers:
Hotels, hostels, and apartments in this area:
And here is the map of the park:
Note: you can click on the map to enlarge it.
Parking
By the entrance to the park, you can find a free parking lot.
Opening Hours
According to the following sign, the opening hours are:
Daily: 8:00 – 22:00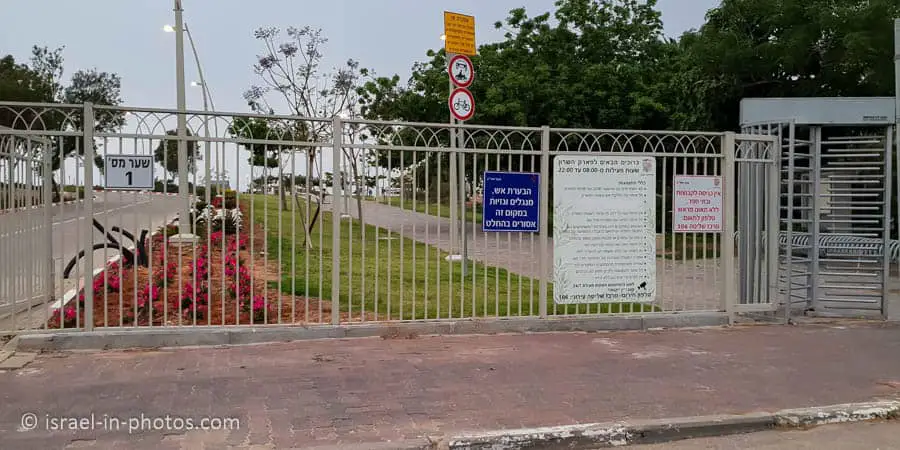 Note: according to the sign, lighting fire or making barbeque is prohibited at HaSharon Park.
Entrance Fee
The entrance to HaSharon Park is free.
Contact Information
Phone: 08-9433350
And now, let's visit this park.
As you enter the park, you will see children's playgrounds. And to your right, you will see the first picnic area.
I took the photo above when we were leaving. And as you can see, the lights were already on. Thus, you can visit the park in the dark as well.
Picnic Area
Picnic areas have tables with benches. Here is the spot that is close to the parking lot.
As mentioned above, lighting a fire and preparing barbeque are forbidden. Also, as you can see, the trees are young and small. Thus there is no shade at all.
Children Playgrounds
There are various children's playgrounds in the park, and children of all ages can find something to do. Here is a photo of the playground near the parking, and you can find additional images below.
Playground for Dogs
Also, you can find a playground for dogs not far from the parking. It is not big, but dog owners will love it.
Sports Facilities
When you continue walking to the north, you will find sports facilities. As you can see, the installations are not big, but they have basic street workout features.
Ecological Pool
At the center of the park, you can find an ecological pool. Here are several photos: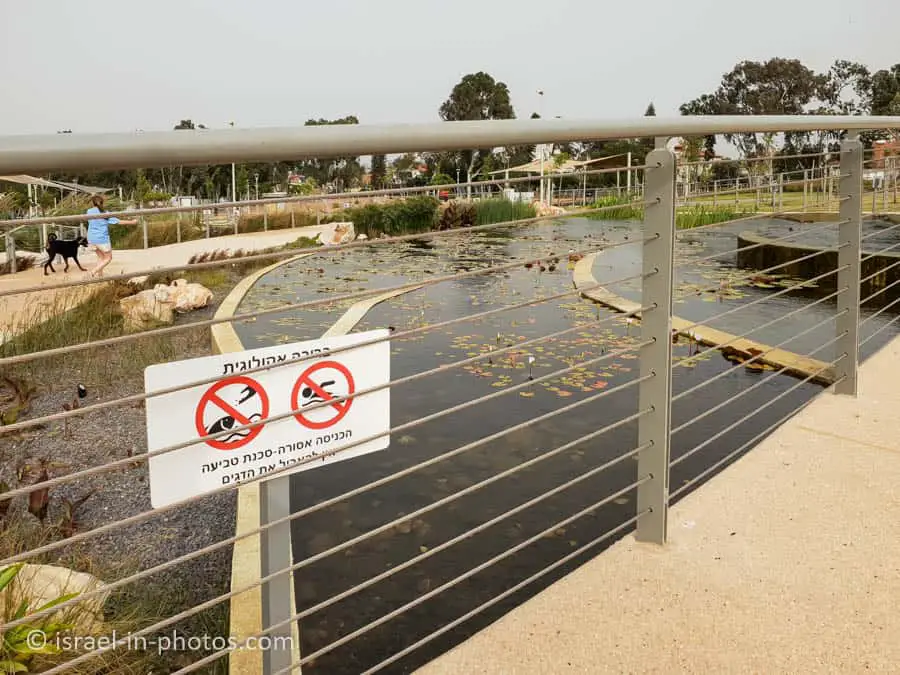 And here are several additional photos of playgrounds for kids:
You can see green signs of Highway #4 Yavne interchange to the left of the photo above.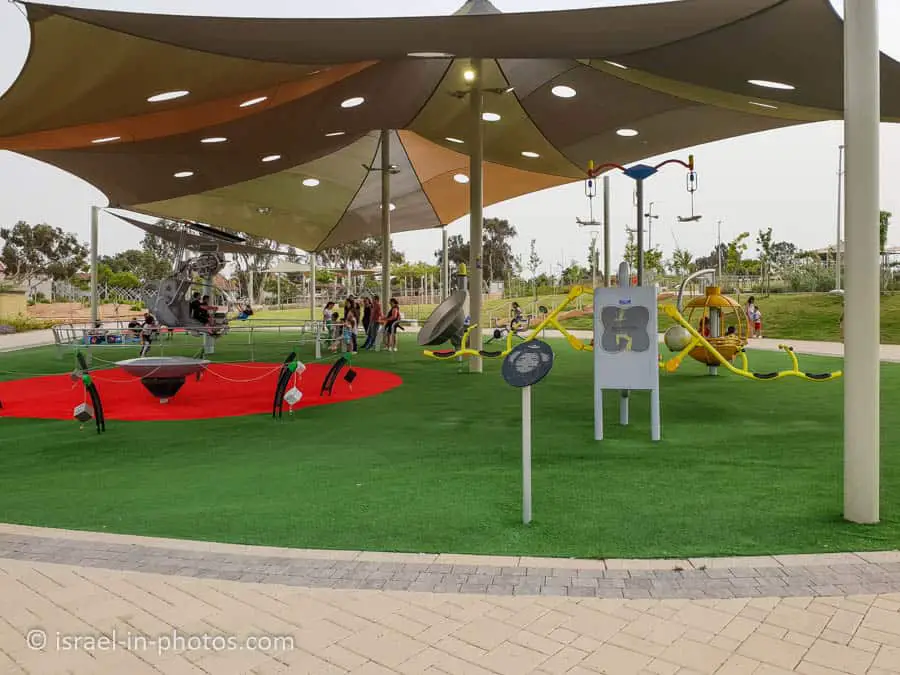 Summary
HaSharon Park is a lovely park for families. There are different playgrounds for all ages, and the kids enjoyed our visits. The only downside is the lack of shade in picnic areas. Before the recent upgrade, this park had many tall trees. I wonder what happened to them and why they removed them all.
Have you ever been to HaSharon Park in Yavne? Tell us about your experience in the comments below.
That's all for today, and I'll see you in future travels!
Stay Tuned!
Additional Resources
Here are several resources that I created to help travelers:
And if you have any questions then check out
Useful Information For Tourists To Israel
.  
Did not find what you were looking for? Leave a comment below, and I will do my best to answer your questions.