Ein Aviel spring is part of the Taninim stream. And since it is located relatively close to the center, it became popular among travelers.
Map
Ein Aviel is called after the nearby moshav Aviel, located near Zikhron Yaakov and Binyamina-Giv'at Ada. And the easiest way to reach it is by entering its name into Waze.
Directions for drivers: Link to Waze and Link to Google Maps
Directions for public transport: Link to Moovit
Interactive map of the area:
Offers:
Hotels, hostels, and apartments in this area:
Parking
Waze will lead you to free dirt parking near an entrance to the stream.
Note: As mentioned, this is a popular place. We visited on a Saturday. At 9:00, the parking was primarily empty. At 10:30, the parking was already full. And at 12:30, more parked cars were on the shoulders of #6533 than in the parking lot. Moreover, you can get a fine if you park along the road.
Opening Hours
Always open. No artificial light.
Entrance Fee
Free.
Restrooms
None.
Is there water all year round?
Yes, but the water level will change according to the season.
What is the water level?
During our latest visit (September 2023), the water level at most of the trail was shallow (10 – 20 cm), and at the pool, it was at hip level (about 70 cm). I read there is also a deeper pool, but we have not reached it.
When to visit Ein Aviel?
Even in the summer, the water is cold. Thus I would suggest visiting on hot days. And since it is a popular place, if you visit on Saturday or holidays, arrive early. Moreover, if you arrive early, the greenery will provide shade.
What to Bring?
Do not forget water shoes, sunscreen (there is little shade), and water. You can also take food (and a picnic mat), but there are few places to sit.
Water Hike at Ein Aviel
At the end of the parking lot, you will see two signs and a small passage. Go through it, and you will start the water hike.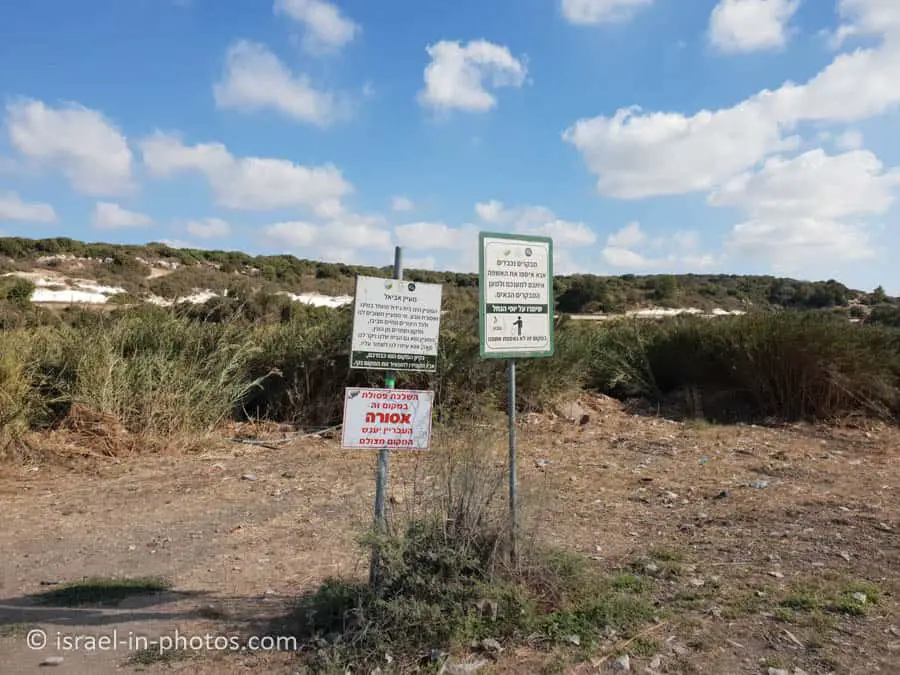 When you pass through the passage, you reach the river, and you can turn to the left or right. During our latest visit, the passage to the right was almost entirely blocked by vegetation, so we turned left.
Here are several photos: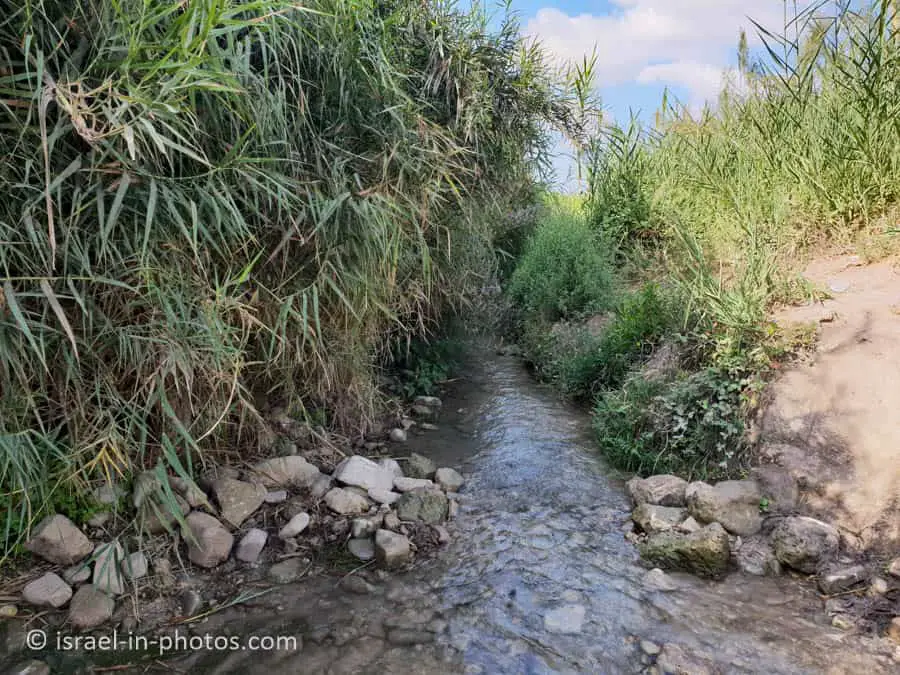 The trail is not long. Most people walk less than 0.5 km in each direction.
There is also a hidden waterfall, but we skipped it due to the many bees by the entrance.
Summary
Ein Aviel can be a lovely place if you arrive early or in the middle of the week (otherwise, there is a high chance it will be overcrowded). Also, most people are there for the pools (you can skip the water hike by using the trail by the river). However, since the pools are not big, primarily young kids will enjoy the experience. In our case, my daughters complained about the cold water, and after a while, we continued to another nearby water-related attraction – Park Alona.
Have you ever been to Ein Aviel? Tell us about your experience in the comments below.
That's all for today, and I'll see you in future travels!
Stay Tuned!
Additional Resources
Here are several resources that I created to help travelers:
And if you have any questions then check out
Useful Information For Tourists To Israel
.  
Did not find what you were looking for? Leave a comment below, and I will do my best to answer your questions.