Butterfly Nursery near Atlit offers fun and educational activity. You can learn about the butterfly life cycle and feed butterflies.
Map
Butterfly Nursery is located by road #4, near Tsrufa. To get there, enter "Butterfly Nursery" into Waze.
Directions for drivers: Link to Waze and Link to Google Maps
Directions for public transport: Link to Moovit
Interactive map of the area:
Offers:
Hotels, hostels, and apartments in this area:
Butterfly Nursery is located near Ataturk parking (sometimes called the lower parking of Ofer Forest). This is free parking, and we left our car there.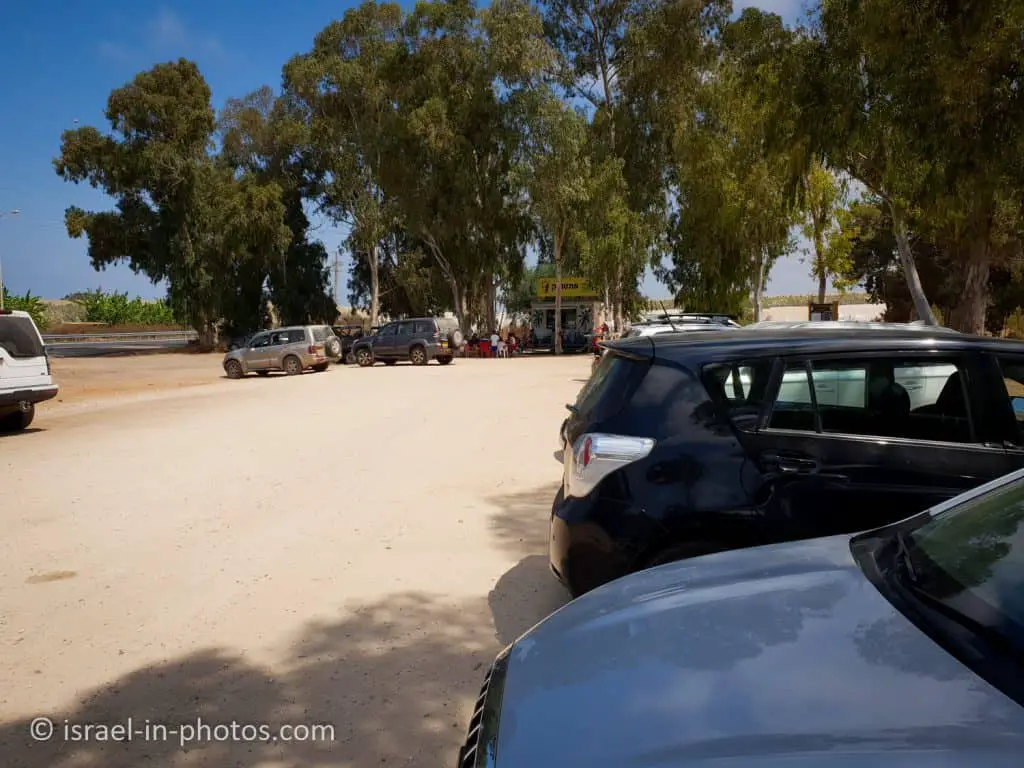 As you drive on the road, you will see a sign and the following figure on top of it.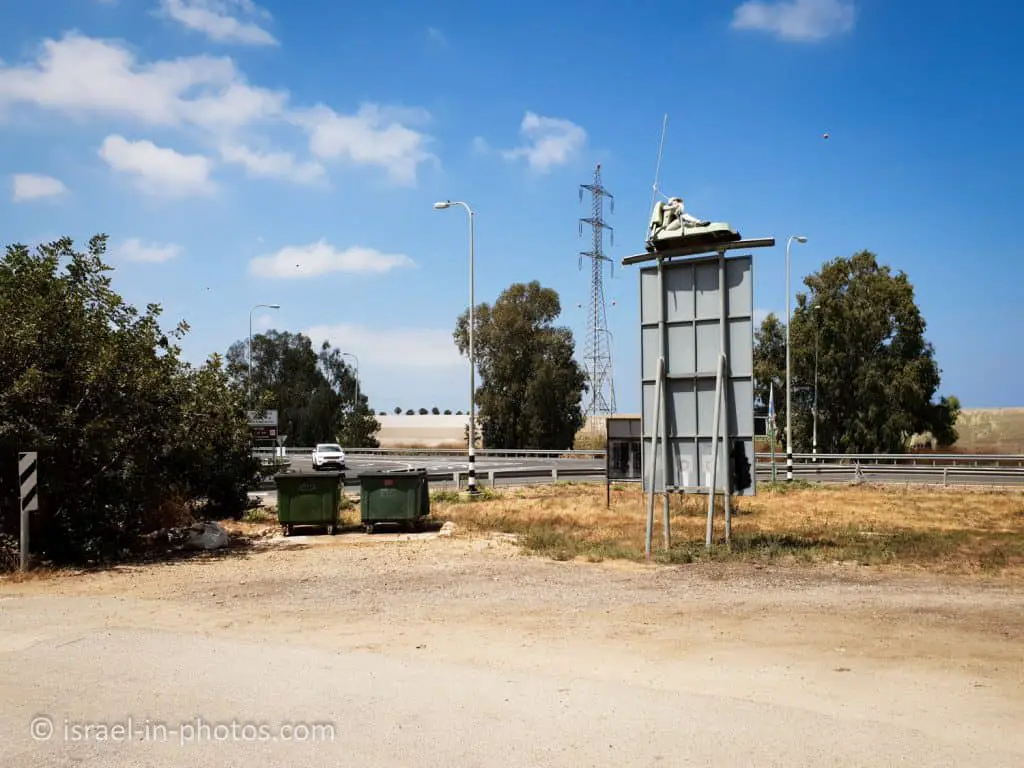 Entrance Fee
50 NIS per person. 80 NIS per couple and 100 NIS per family of three.
Cash only.
Infants in baby carriers enter for free.
Note: during our visit, my youngest daughter was less than two years old, and I also paid for her.
Opening Hours
Opening hours change depending on the season. Thus before visiting, I suggest checking the official Facebook page.
Here are the opening hours for July 2021:
Wednesday – Friday: 10:00 – 13:30
Saturday: 09:30 – 14:30
Booking is not required, and you can arrive during the opening hours.
Note: there is no running water or restrooms at the Butterfly Nursery.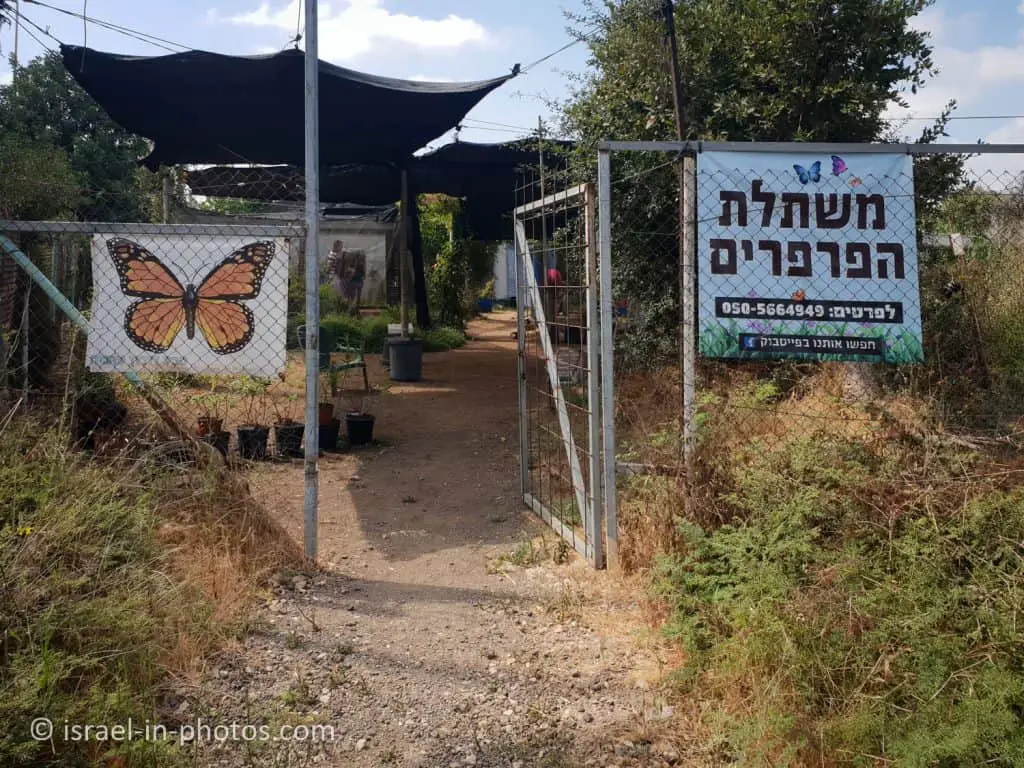 Contact Information
Phone \ WhatsApp: 050-566-4949
Email: dannyshar@gmail.com
Facebook page
Activities at Butterfly Nursery
We visited Butterfly Nursery in July 2021, and in this section, I will tell you what to expect.
The whole compound is pretty small. It is divided into three spaces, and each area is around 20 square meters.
Closest to the entrance, you can find a presentation area with chairs. This is where you get explanations about the early life stages of butterflies. And you can also hold caterpillars.
There is a feeding area where you can feed butterflies.
At the last complex, you can see different kinds of butterflies and also get explanations about them.
Feeding Butterflies
When we arrived, the main guide told us that an explanation session would be soon. And meanwhile, we had some free time. So we headed to feed butterflies.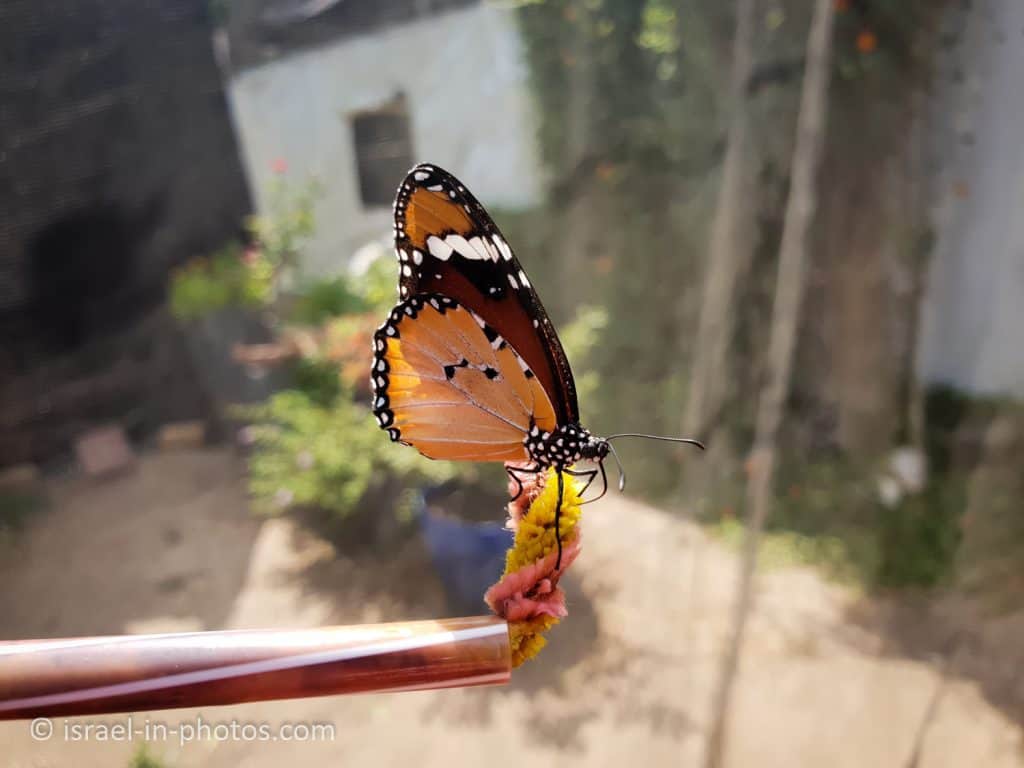 The technique is quite simple. You dip the straw into the sugar water and then put it near a butterfly. If it is hungry, then it will climb.
Early Life Stages of Butterflies
Then one of the guides called us to the presentation area. We received explanations about the early life stages, saw different eggs, and even held caterpillars.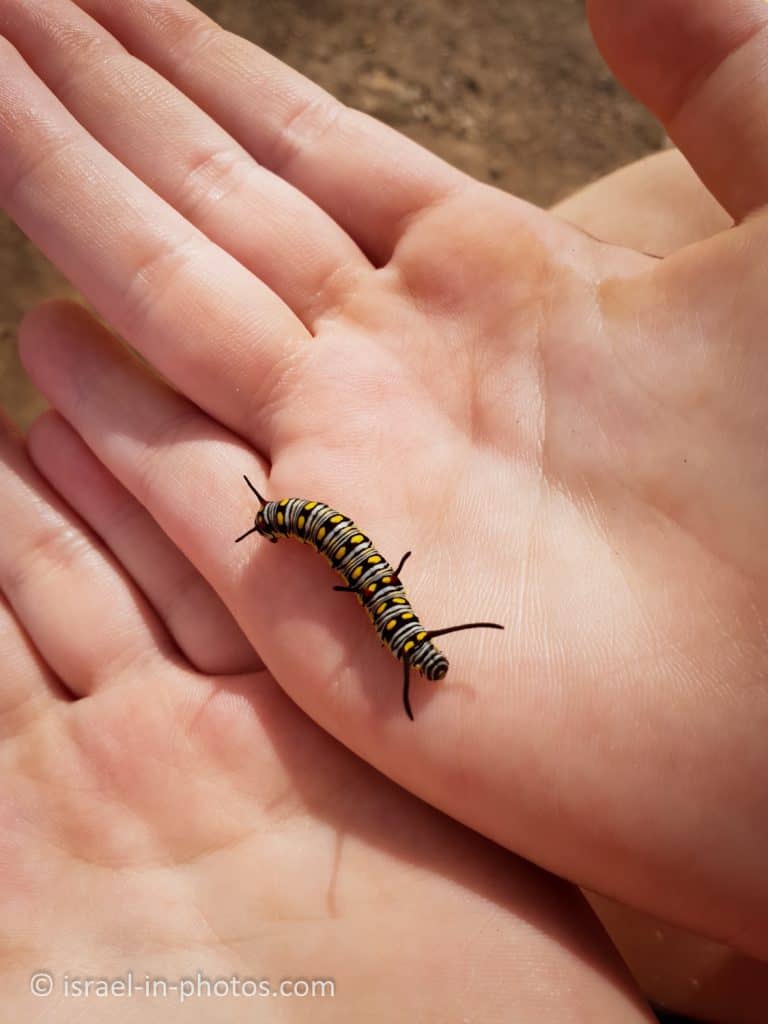 Butterfly Observation
When the explanations ended, we headed to the last area. We got different explanations about butterfly reproduction and other aspects of their life.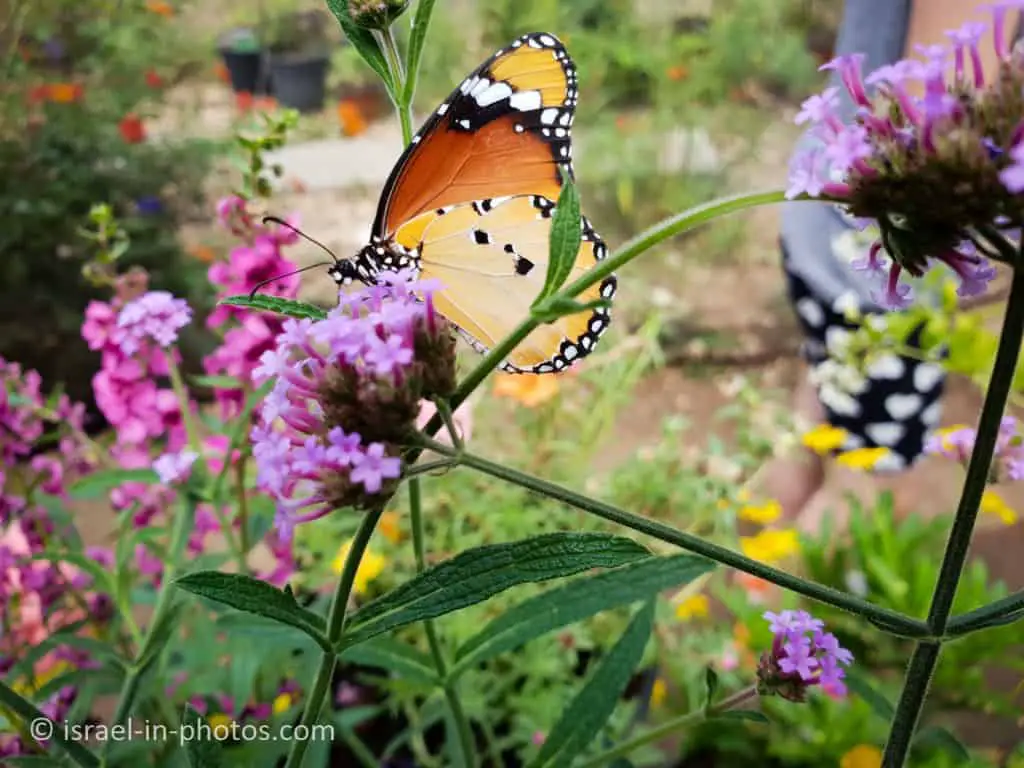 In the feeding area, we saw only the plain tiger butterfly. But here, there were different kinds of butterflies (about six).
Here are several photos from there: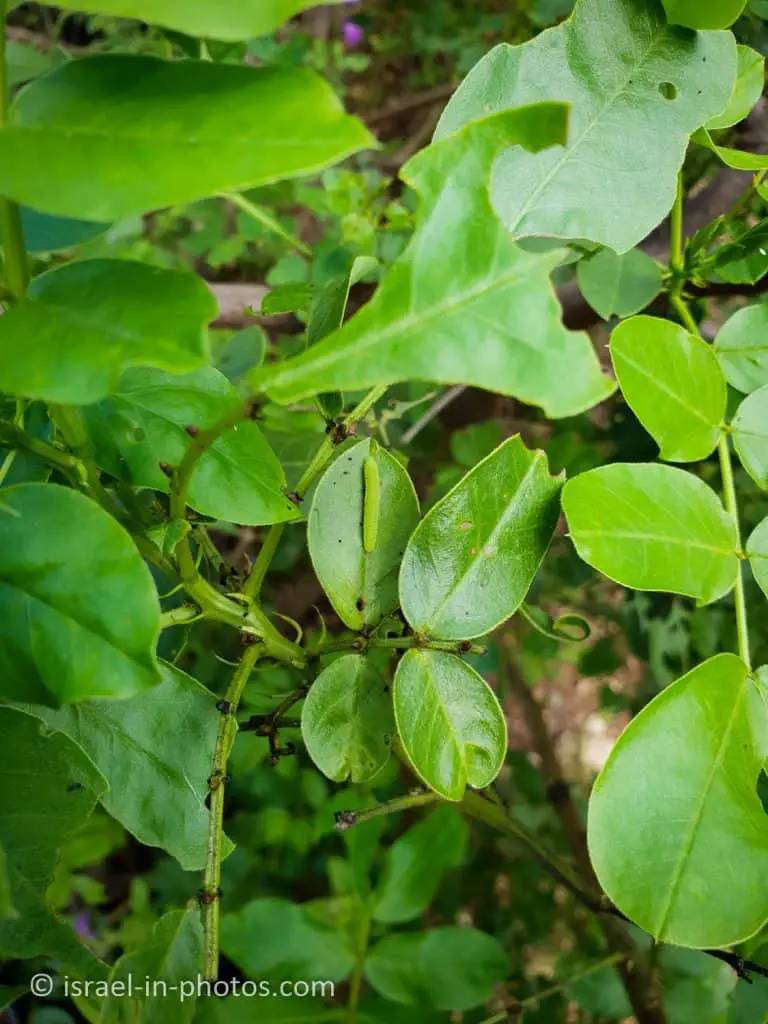 And then we returned to the feeding area once more.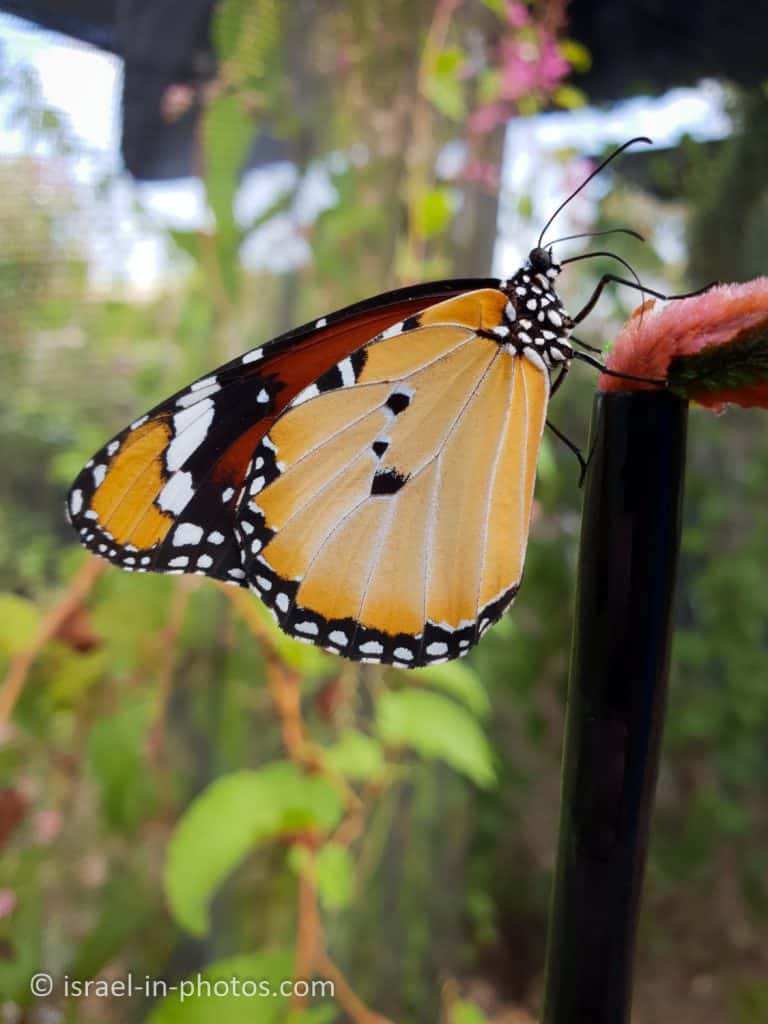 When we ended our visit, we returned to Ataturk parking. And near the parking, you can find picnic tables.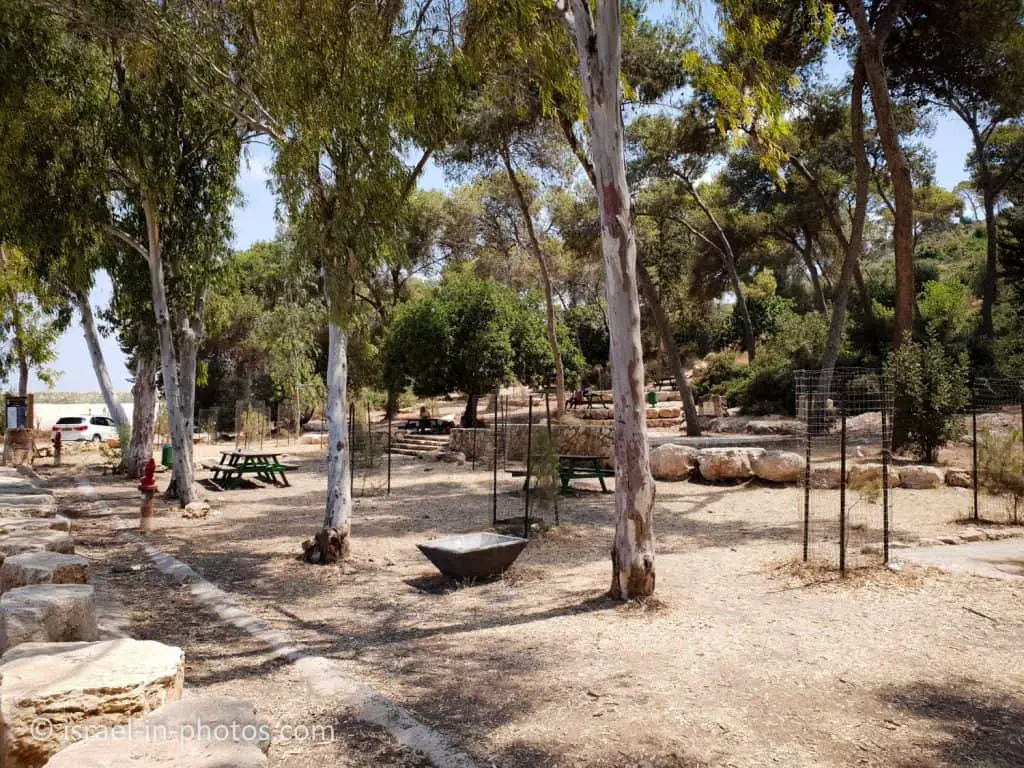 Summary
Overall we enjoyed our visit to the butterfly nursery. We got to feed butterflies and learn new things. But there are several downsides. First, I did not realize that there are only a few species of butterflies. Secondly, the place is small. Our whole visit took a little less than an hour. The entrance fee is not expensive for an attraction, but you spend more than one hour at most attractions. Since I did not expect to be out within one hour and had some free time, we headed to the nearby Nahal Mearot Nature Reserve.
Have you visited Butterfly Nursery? Tell us in the comment below about your experience.
That's all for today, and I'll see you in future travels!
Stay Tuned!
Additional Resources
Here are several resources that I created to help travelers:
And if you have any questions then check out
Useful Information For Tourists To Israel
.  
Did not find what you were looking for? Leave a comment below, and I will do my best to answer your questions.