Ancient Usha was a city in Western Galilee, known as one of the sitting places of the Sanhedrin. And today we are going to visit it.
Map
Ancient Usha is located near Kiryat Ata and Shefaram, specifically, by road #70 and Somekh Interchange.
The easiest way to reach this spot is by entering "Ancient Usha" into Waze (here is a link). Just make sure the destination is to the east of road #70. I made a mistake and entered Usha to Waze, and it took me to kibbutz Usha, a different place.
Directions for drivers: Link to Waze and Link to Google Maps
Directions for public transport: Link to Moovit
Interactive map of the area:
Offers:
Hotels, hostels, and apartments in this area:
And here is a map of the scenic road at Tzipori forests:
You can see Ancient Usha at the top left corner of the map (there is also a closeup in the bottom left corner).
Note: you can click on the map to enlarge it.
Trails
There are many possible hikes in this area. And the Sanhedrin Trail (there is additional information below) is one of the know tracks, but in this section, I will suggest a short loop trail between Ancient Usha and Shabbat territory stone. Here is an interactive map from israelhiking.osm.org.il where this trail is marked:
| Name | Color of the Trail on the Map above | Description | Distance (km) | Total climb and descent (meters) | Notes |
| --- | --- | --- | --- | --- | --- |
| Ancient Usha and Shabbat territory stone | Blue | An easy trail in the forest connecting two points of interest | 1.8 | 128 | You can always make this trail a little longer by hiking in the forest. |
Entrance Fee
Free.
Opening Hours
Visit only during daylight.
Picnic and Barbeque
Ancient Usha National Park is adjacent to Kiryat Ata Forest. And on your way, you will see picnic tables.
Restrooms
None.
Tours
Ancient Usha is an active archeological site. And during December 2020, there were digging activities. We registered for such a tour, but unfortunately, it was canceled due to rain. Thus, several weeks afterward, we visited by ourselves.
Until the end of November 2021, there are tours from Ancient Usha to Shabbat territory stone. You can find additional info and register here.
Where is Usha Mentioned?
Usha was an important city during Mishnah and Talmud periods (fifth to fourth centuries CE). And since the Bible was canonized before, Usha is not mentioned in the Bible.
The earliest mention of Usha is on a Sennacherib Prism found on site. Usha is also mentioned several times in the Babylonian Talmud, Jerusalem Talmud, and other places.
And now, let's visit ancient Usha and talk about Sanhedrin.
Sanhedrin
After the destruction of the Second Temple in 70 CE, the Sanhedrin was exiled from Jerusalem. Initially, the Sanhedrin was in Yavne, but afterward, it moved to Usha, Shefar'am, Beit Shearim, Tzipori, and Tiberias.
And near the entrance, you can find one of the Sanhedrin trail stones with the relevant quote.
And the quote is:
The Sanhedrin was exiled…from Jerusalem to Yavneh, and from Yavneh to Usha, and from Usha to Shefarbm, and from Shefar'am to Beit Shearim, and from Beit Shearim to Zippori, and from Zippori to Tiberias
Babylonian Talmud, Rosh Hashanah, 31a-b
And here is the relevant map from Beit Shearim: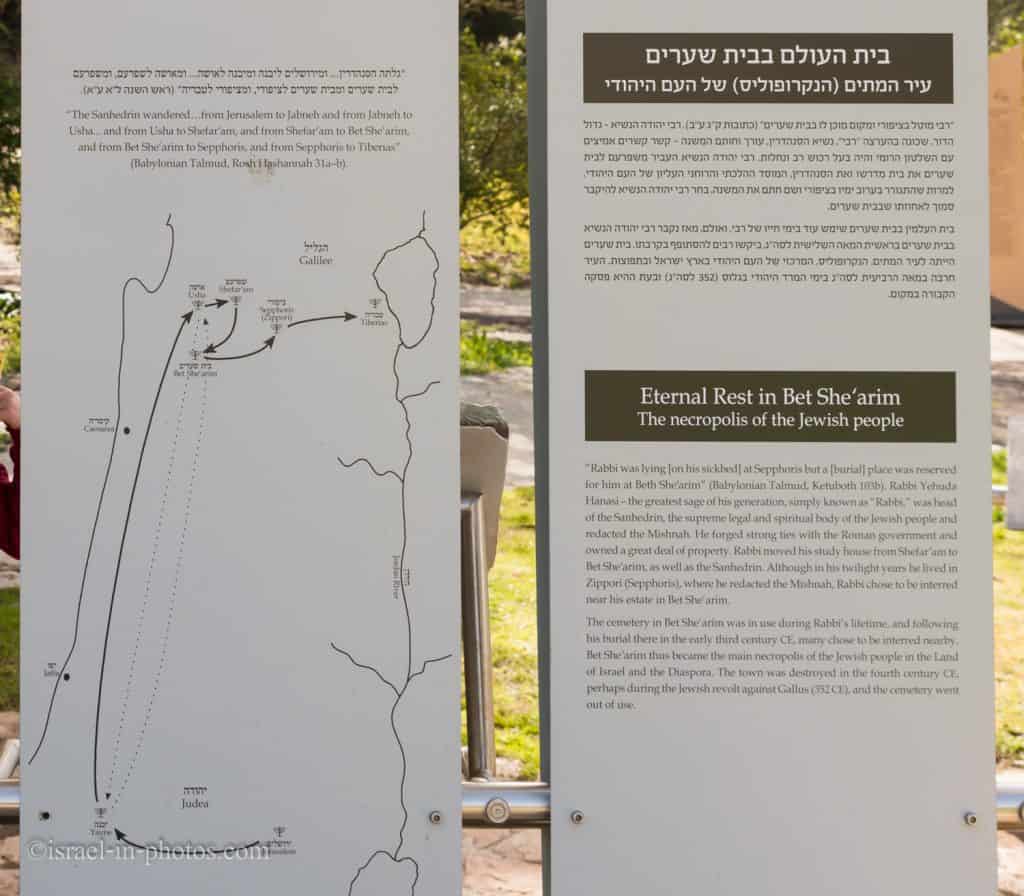 Usha was one of the seating places of the Sanhedrin. What was Sanhedrin?
Sanhedrin comes from the Greek term sunedrion (literally, "sitting together") meaning council. The Sanhedrin is both a Jewish judicial and administrative body. The Sanhedrin was composed of local elites–including members of the high-priestly family, scribes (religious experts), and lay elders.
What did the Sanhedrin do?
The Sanhedrin was the supreme Jewish religious, legislative, and educational body.
How many members did the Sanhedrin have?
The Great Sanhedrin, or simply the Sanhedrin, had a president and seventy sages.
The Sanhedrin Trail
The Sanhedrin Trail is a 70 km long trail in Galilee. It was created in 2017 to celebrate Israel's 70th Independence Day and commemorate the 70 sages.
This five-day trail goes through the same cities as the Sanhedrin. In the following video from the Israel Antiquities Authority Official Channel, you can see the map of the track. But I would suggest starting from the beginning to see the whole video.
Ancient Usha National Park
We parked at a big parking lot near the entrance of Kiryat Ata Forest. From there, we walked for several minutes along the scenic road.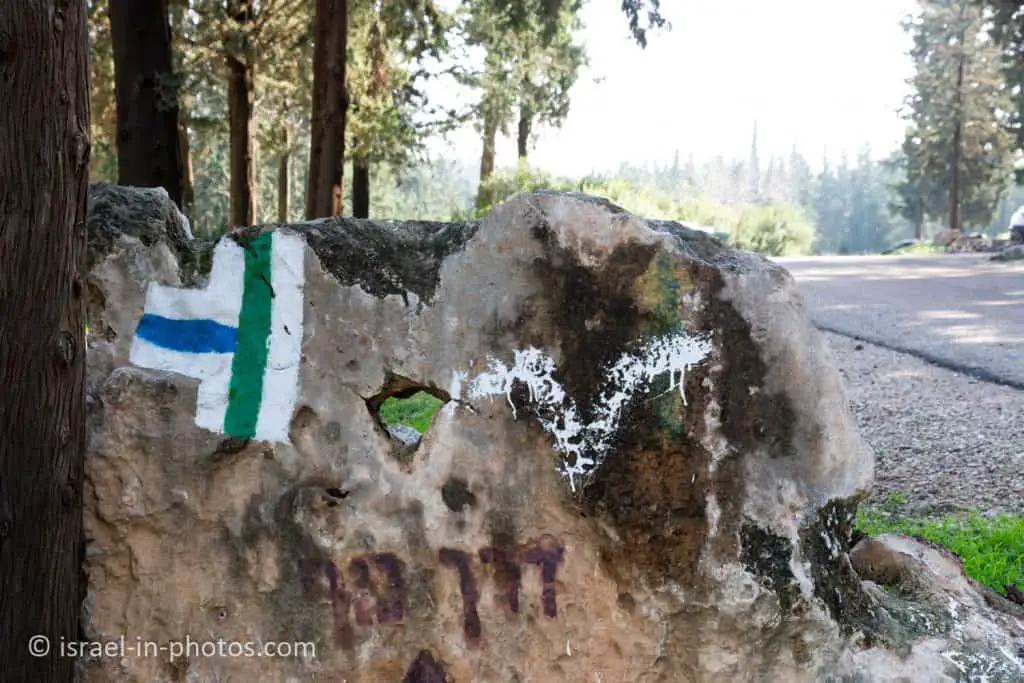 You can also park near the entrance, but there are fewer parking places there.
After going uphill, you will see an excavation area to your right.
The excavations are still ongoing. Thus keep on to the signed paths.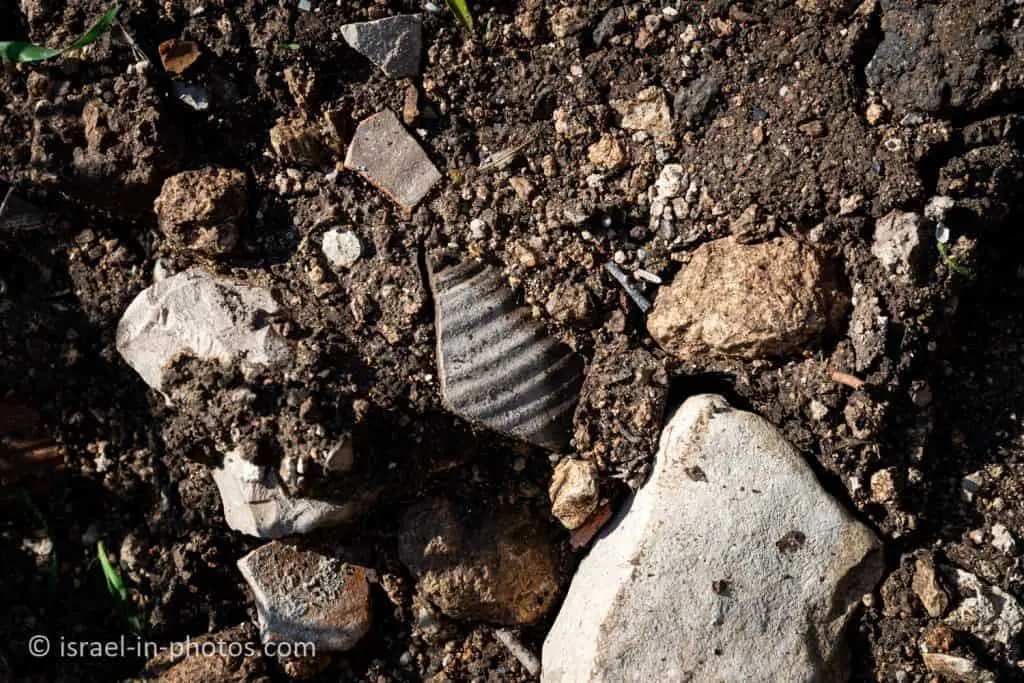 There are several excavation areas. The most impressive are those close to road #70.
You can see oil presses, wine presses, mikveh, and more. Here are several photos:
And here are several photos from Ancient Usha to Road #70.
And here is another video from the Israel Antiquities Authority Official Channel where you can see some of the findings:
Shabbat Territory Stone
When you exit, you will see a wooden sign pointing towards the Shabbat territory stone. Here is the downhill road leading to the Shabbat territory stone: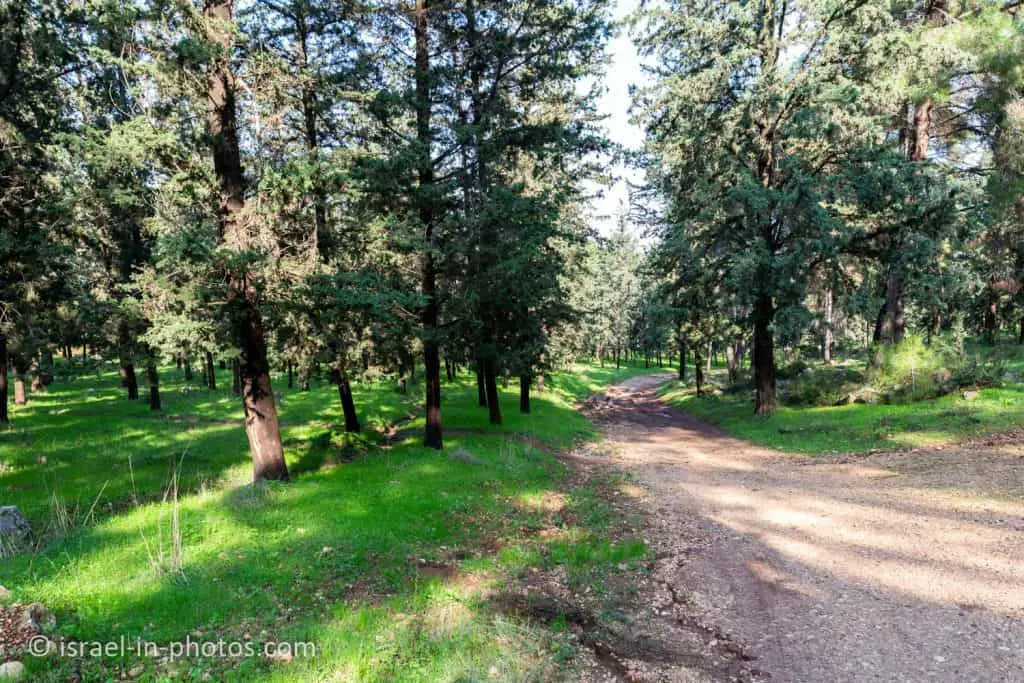 What is the Shabbat territory stone?
According to Jewish law, a person is allowed to walk on Shabbat up to 2,000 Cubit (about 1.2 km) from a place of placement. This distance is called the "Shabbat area".
Source: sign
Summary
If you love archeology and history, I would advise joining one of the tours or other activities at Ancient Usha. And if you are patient, you can wait several years till they dig out more.
This area has many attractions, like the Tzipori River. You can explore them using the interactive map above.
Have you visited Ancient Usha? Tell us in the comment below about your experience.
That's all for today, and I'll see you in future travels!
Stay Tuned!
Additional Resources
Here are several resources that I created to help travelers:
And if you have any questions then check out
Useful Information For Tourists To Israel
.  
Did not find what you were looking for? Leave a comment below, and I will do my best to answer your questions.