Safed Candles Gallery presents stunning handcrafted candles in the old city of Safed.
Map
Safed Candles is near Ari Ashkenazi Synagogue, on 60 Israel Najara Street. Here is a map of the area with marked points of interest.
Directions for drivers: Link to Waze and Link to Google Maps
Directions for public transport: Link to Moovit
Interactive map of the area:
Offers:
Hotels, hostels, and apartments in this area:
And here is the touristic map of Safed.
Note: click on the map to enlarge it.
Directions
If you are interested in directions and parking, check out my guide to Safed.
Opening Hours
There is no official website, and different sites list slightly different opening hours. Here are the approximate hours, and I would suggest against visiting too close to the opening or closing time.
Sunday – Thursday: 09:30 – 18:30.
Friday: 09:30 – 14:30.
Saturday: closed.
Contact Information
Phone: 04-682-2068
History
Safed Candles was begun almost two decades ago by a Tzfat resident, a member of the Breslav Hassidic sect, who was looking to start a small business that would employ some residents. He set up his shop in a small cubby-hole on the edge of the Old City, next to the Ari Ashkenazi synagogue. A small staff of men and women hand-dipped and wove candles from beeswax into candles to be used for Jewish ceremonial purposes – for welcoming the Sabbath, for the Sabbath-close ceremony, Hannukah candles, and others.

The little shop began to grow when tour guides found out about it, and through the years, it expanded, adding paraffin candles to its inventory, which were brightly colored and decorated. With the arrival of Moshe Chaim Gress, an artist who saw the possibilities of sculpting beeswax, the little shop became flooded with tourists who enjoyed his creative sculptures depicting biblical scenes, Jewish caricatures, religious ceremonies, and many more.
Source: safed.co.il
At the Store/Gallery
When you enter this store and gallery, you can see where they make some candles (but they ask not to photograph that corner). Yes, all these are handcrafted candles.
Besides regular candles, there are many big and beautiful works (all are candles). Here are several examples.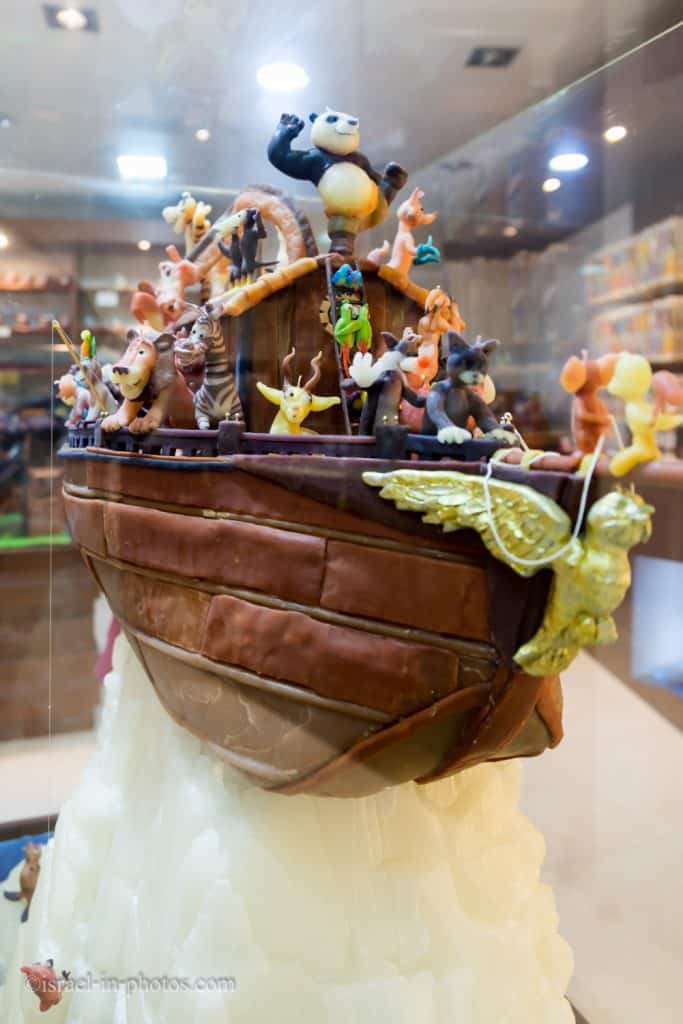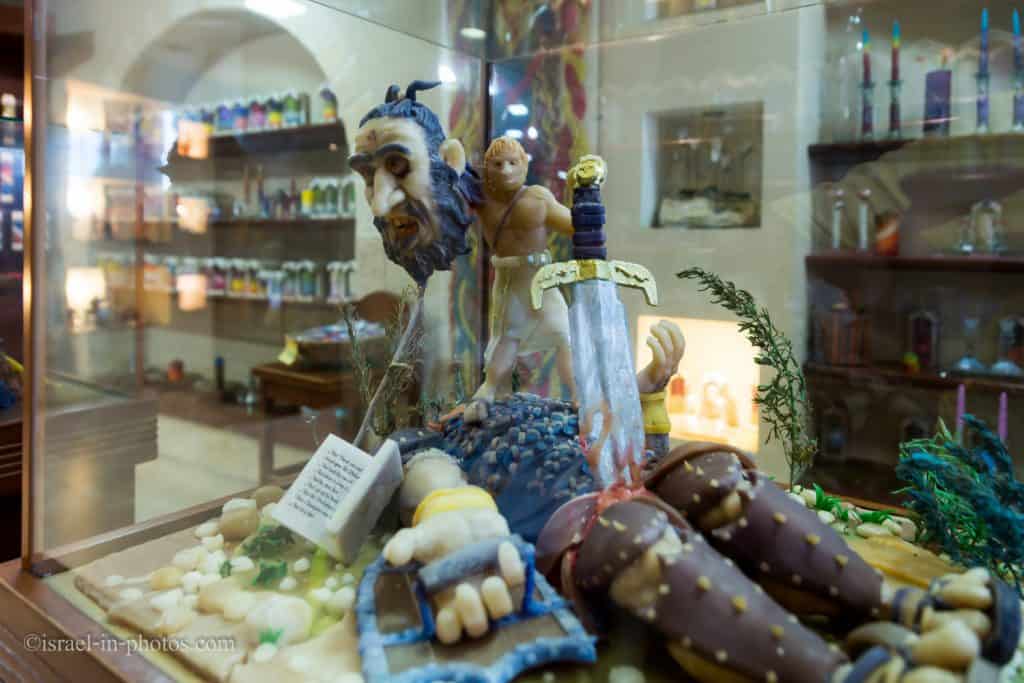 As you can see, there are references to the Bible and modern movies. The works are remarkable. And though we went only to take a look, in the end, we purchased several sets of Shabbat candles at thirty NIS per set.
Where to buy Safed Candles?
You can purchase the candles in the store (as we did) or buy them online. I saw that several different online stores, including Amazon, offer them.
Summary
This was a pleasant surprise on our tour of Safed. And if you are visiting the old city, I suggest stopping there. You can see the unique works and purchase souvenirs.
Have you been to Safed Candles? Tell us about your experience in the comments below.
That's all for today, and I'll see you in future travels!
Stay Tuned!
For additional points of interest nearby, check out Safed.
Additional Resources
Here are several resources that I created to help travelers:
And if you have any questions then check out
Useful Information For Tourists To Israel
.  
Did not find what you were looking for? Leave a comment below, and I will do my best to answer your questions.