There are many trails on Mount Carmel, and Finger Cave is a lovely, circular, and short trail that leads you to a stunning cave. Let's begin exploring!
Offers:
Get 5% off for your next vacation at Isrotel.
Get 10% off for your next tour at Bein Harim with coupon code LEV10#12306.
Map
Finger Cave Trail starts at the Nahal Oren parking near Oren junction. It is located several kilometers from the intersection of roads #721 and #4. And the easiest way to get there enter "Finger Cave" to Waze.
Interactive map of the area:
Trails
Here is an interactive map from israelhiking.osm.org.il where the two most popular trails are marked:
And here are the details of those trails:
| | | | | | | |
| --- | --- | --- | --- | --- | --- | --- |
| # | Name | Color of the Trail on the Map above | Description | Distance (km) | Total climb and descent (meters) | Notes |
| 1 | The most popular hike | Blue | Circular trail | 2.4 | 286 | This hike takes 2 – 4 hours. |
| 2 | To the Finger Cave and back | Red | Follow the same trail in both directions | 0.7 | 112 | Use the black trail. |
Opening Hours
The trail goes in open nature. Thus you can do it anytime. But because there is no artificial illumination, hike only during the daylight.
Entrance Fee
Free. But on Saturday parking per car costs 36 NIS.
The Hike
We started at Nahal Oren parking and continued with the black route. At some point, we switched to the Israeli National Trail.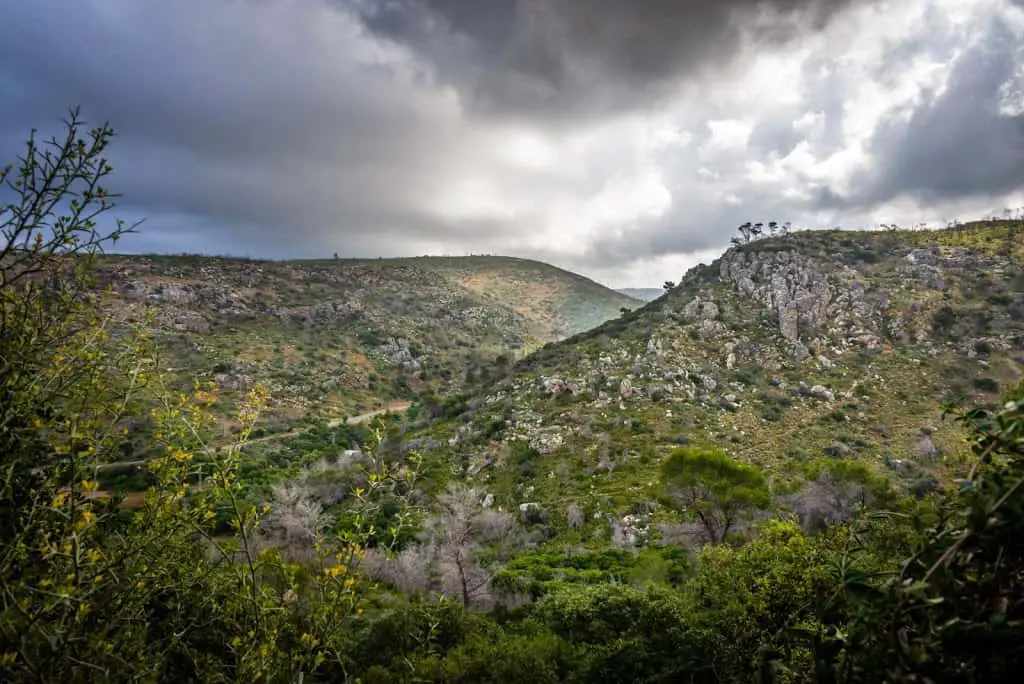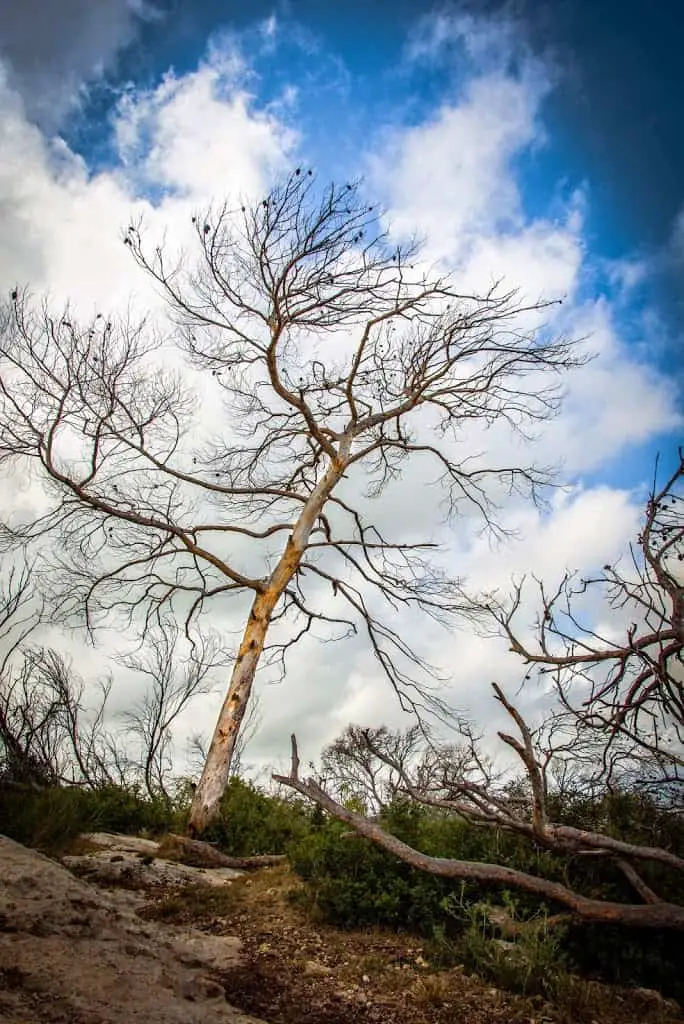 View towards Haifa (to the North):
This tree stump looks like some artwork was made on it. Not sure is it human-made or some insects:
Finger Cave got its name from the shape of its opening, which looks like a giant thumb.
The cave is quite big and wide. You can walk in it standing upright.
View from the inside of the Finger Cave: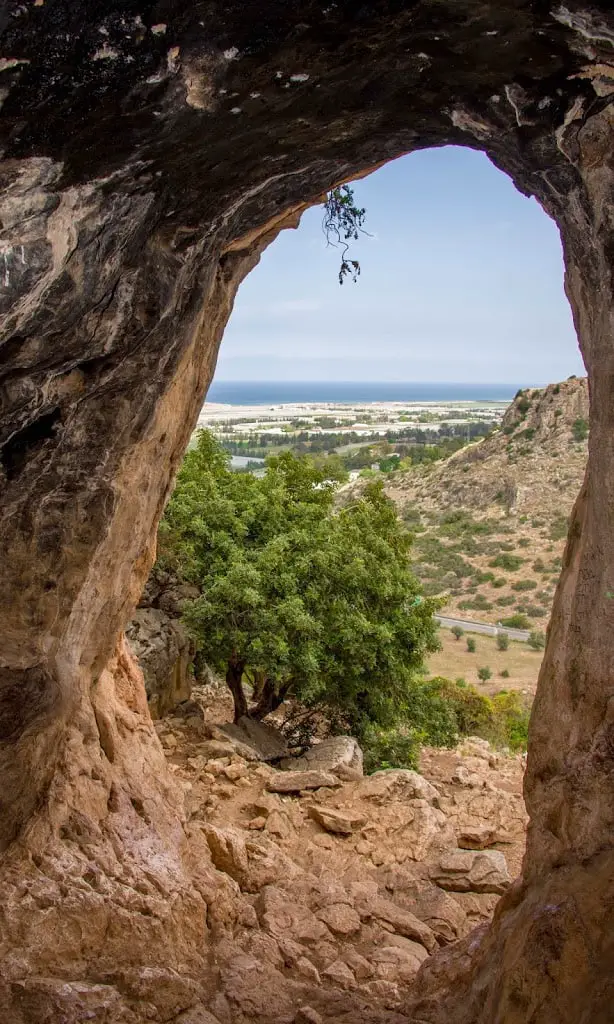 Summary
Overall, this is a nice and rather short hike. But, if you are out of shape, some of the climbs can be a little hard. The difficulty level of this route is defined as a medium.
As for most trails in Israel, I would recommend hiking while it is not too hot (early mornings) and not after rains.
Stay Tuned!
For additional attractions nearby, check Haifa.
Additional Resources
Here are several resources that I created to help travelers:
And if you have any questions then check out
Useful Information For Tourists To Israel
.  
Did not find what you were looking for? Email me at
hi@israel-in-photos.com
, and I will do my best to answer your questions.