There are many trails on Mount Carmel and Finger Cave (Me'arat Etsba) is one of them.
Map of the area:

We've parked at the Nahal Oren parking lot, near Oren Junction and started climbing up on the black-marked trail. This is a round hiking route and its length is 2km. Which should take 2-4 hours.
Map of the trail can be found here. Number 1 is the parking. We started there, continued on the black route and then switched to Israeli National trail (in the opposite direction of the arrows on the map).
The trail:
View towards Haifa (to North):

This tree stump looks like some art work was made on it. Not sure is it human made or some kind of insects:

Finger Cave got its name from the shape of its opening, which looks like a giant thumb.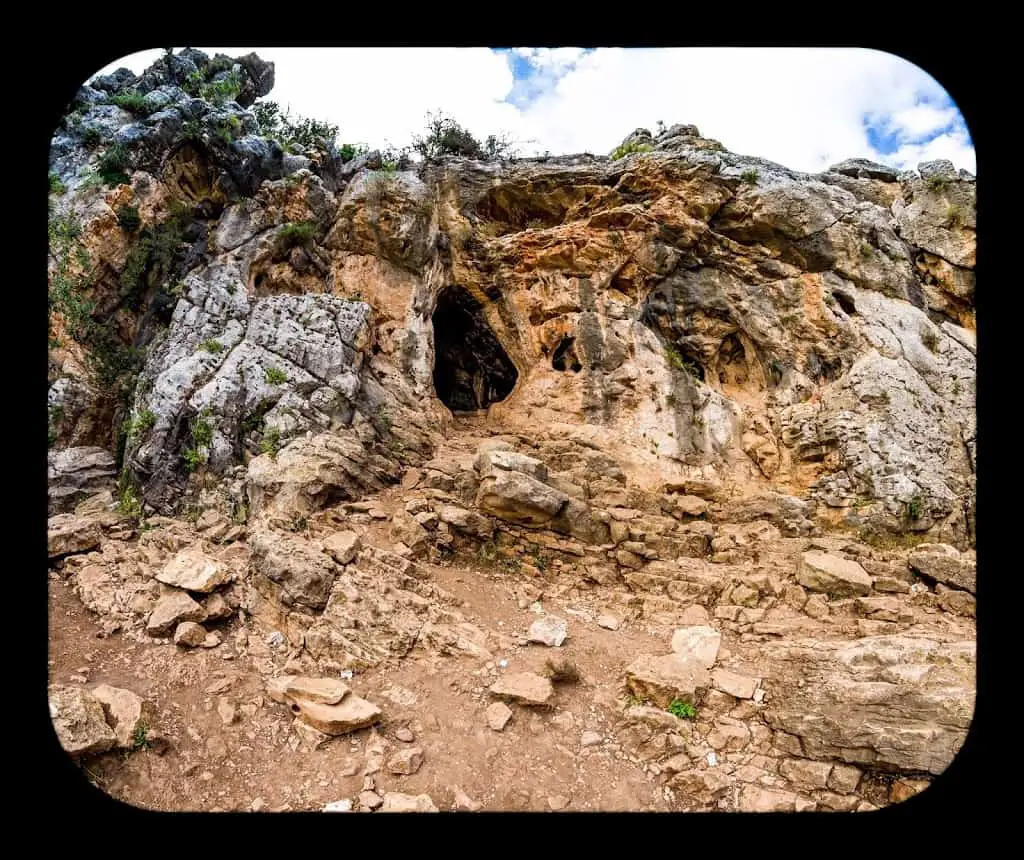 The cave is quite big and wide. You can walk in it standing upright.
View from the inside of the Finger Cave: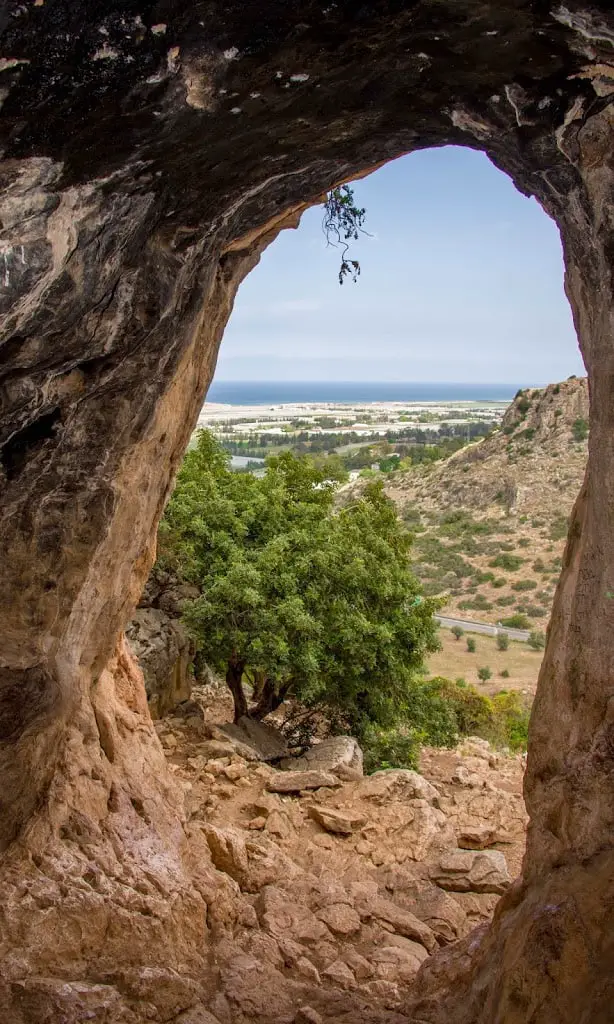 Overall, this is quite nice and rather short trail. But, if you are out of shape some of the climbs can be a little hard. Difficulty level of this route is defined as medium.
As for most trails in Israel I'd recommend hiking while it's not too hot (early mornings) and not after rains.
Stay Tuned!
For additional attractions nearby check Haifa page or browse interactive map.

Additional Resources
Here are several resources that I created to help travelers:
And if you have any questions then check out Useful Information For Tourists To Israel.

Did not find what you were looking for? Email me at
[email protected]
, and I will do my best to answer your questions.