The Northern part of Tel Aviv promenade, AKA as Tel Aviv port, has experienced and is still undergoing significant changes. From old port area, it became a fancy shopping area and entertainment space. Many Israeli's like to spend time there, and we are not the exception.
Map of the area:

Parking
A couple of years ago a big free parking lot was built next to Reading bus station. But as it turns out, it is not big enough. If you come later, there will be no free spaces (better come early, till 9 am or before evening wave, around 16). Additionally, there are paid parking places close to the free one. And there are also paid parking lots in the port. But, you are not guaranteed to find parking on the paid one as well. So, parking can be problematic.
From the Reading parking lot, which is the further one, it takes about 5-10 minutes to reach the promenade.
That parking is behind the Reading power station. The view from the parking: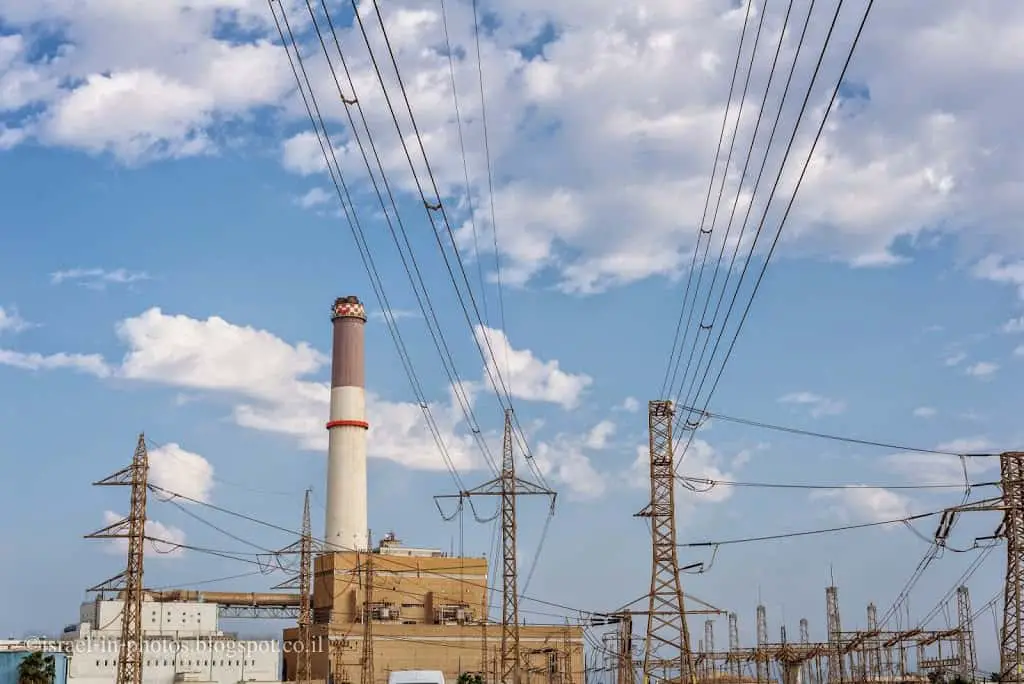 Reading power station
After a couple of minutes, we got to the Yarkon river. In the mornings there are usually sportsmen training. Daniel Rowing Center is not far and many athletes row from there to the sea and back.
Tel Aviv Port
Let's start with a map of the compound.


There are many shops and restaurants. But there are also businesses, spaces for exhibitions and of course the port market (check out New Markets Of Tel Aviv).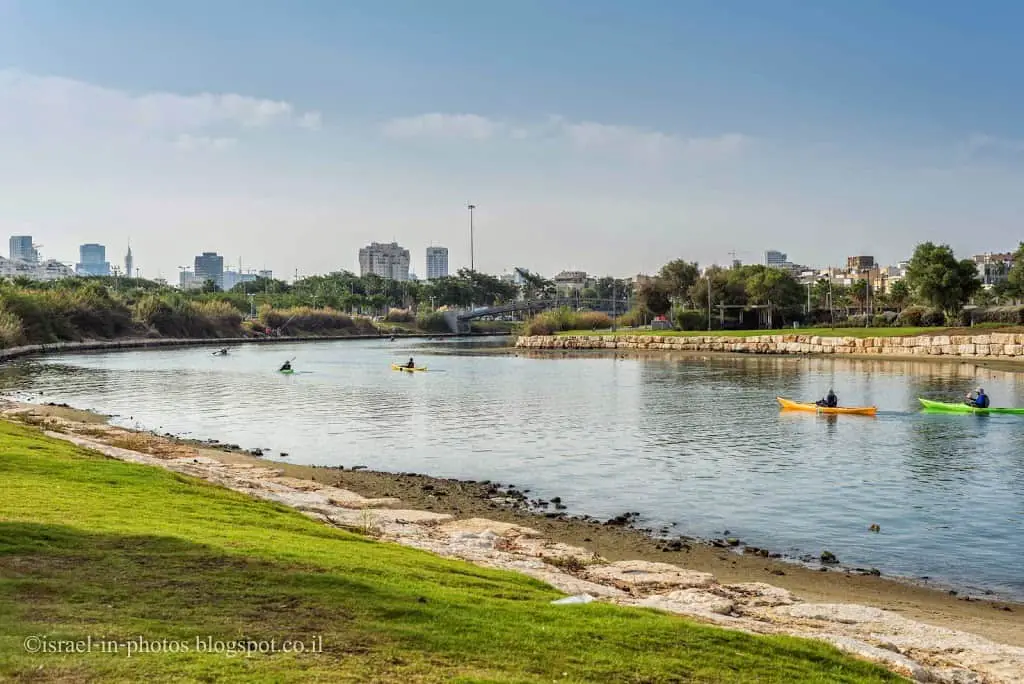 Yarkon river
As you can see in the following panorama, big parts of the promenade were covered with wood, and there are running and cycling trails on it. You can also see the reconstructed lighthouse (on the left). It's not open for visitors at this stage, but AFAIK the opening will be soon.

Tel Aviv promenade
Sde Dov (aka Dov Hoz) airport is located next to the Reading power station. Thus you can see planes landing and taking off: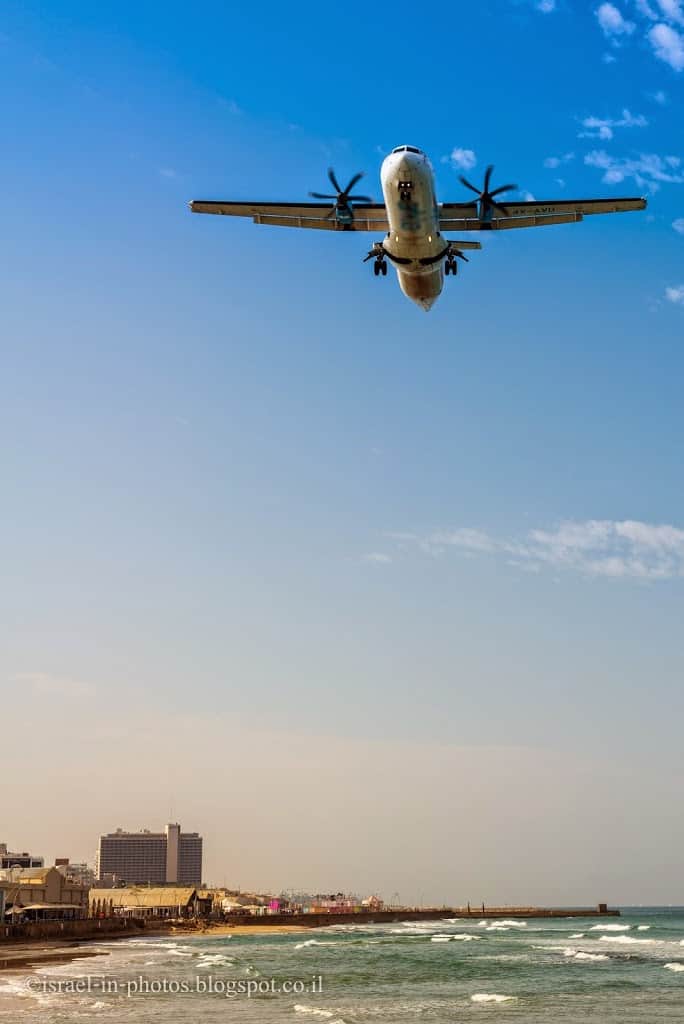 Landing at Sde Dov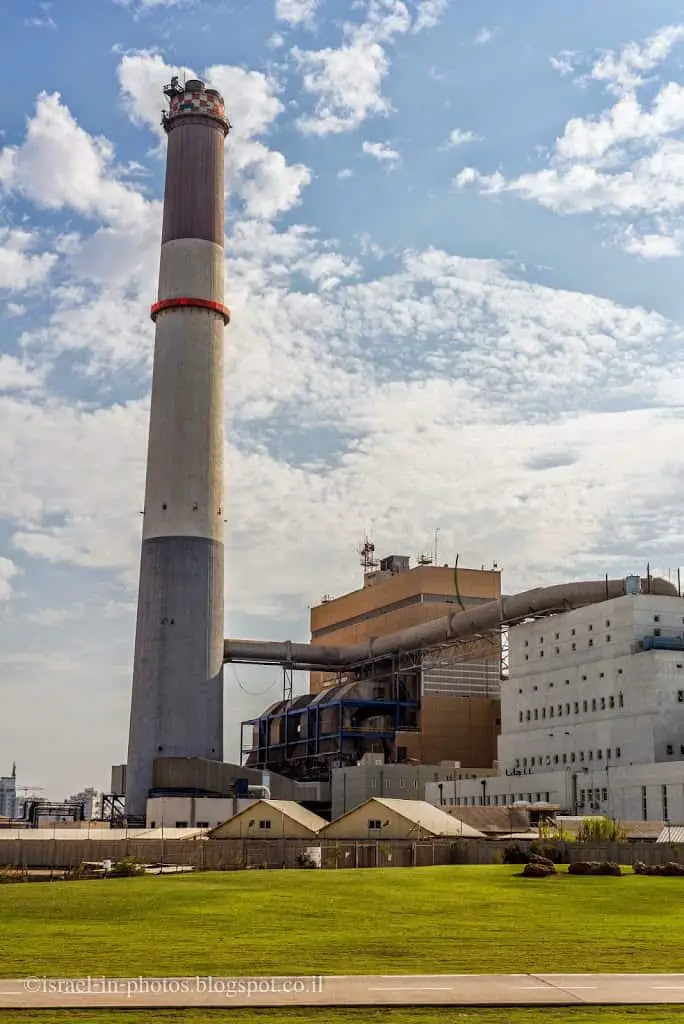 Reading power station
According to the governmental plan, both Sde Dov airport and Reading power station will be moved to other locations and a new neighborhood will be build instead. That should start in two years, but the actual date was postponed already several times. So, this might take more than two years.
Two more panoramas of the Tel Aviv beach (looking south) with TA promenade, Yarkon river, and Hilton hotel behind: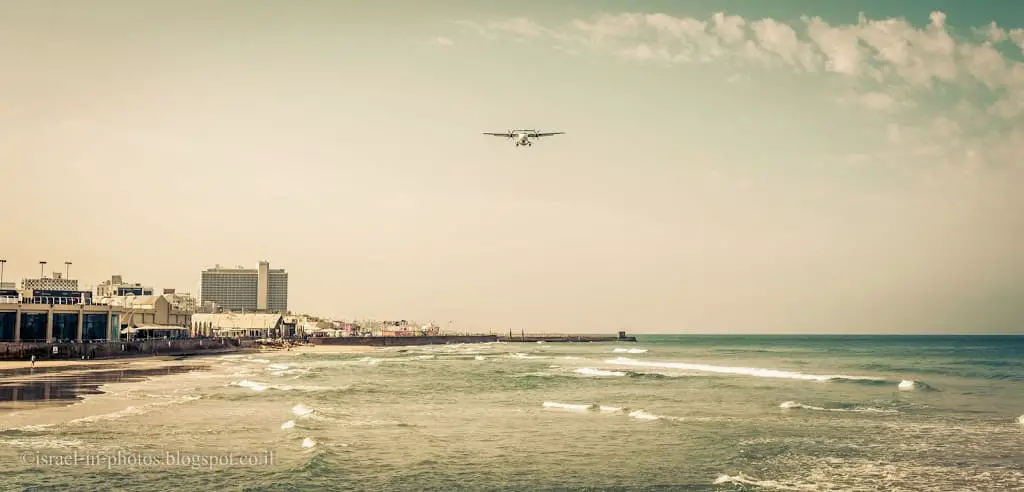 Tel Aviv beach
Activities For Children
There are several playgrounds for kids and a toy store. Also, at extra cost, you can rent a small electric car (suitable for small kids, probably till 5-6 years old).
At one of the playgrounds:

Besides the playgrounds, a fountain was constructed. Jets of water with various power is an attraction that children love. After they get in, it is impossible to get them out.
The fountain is next to Iceberg ice cream restaurant.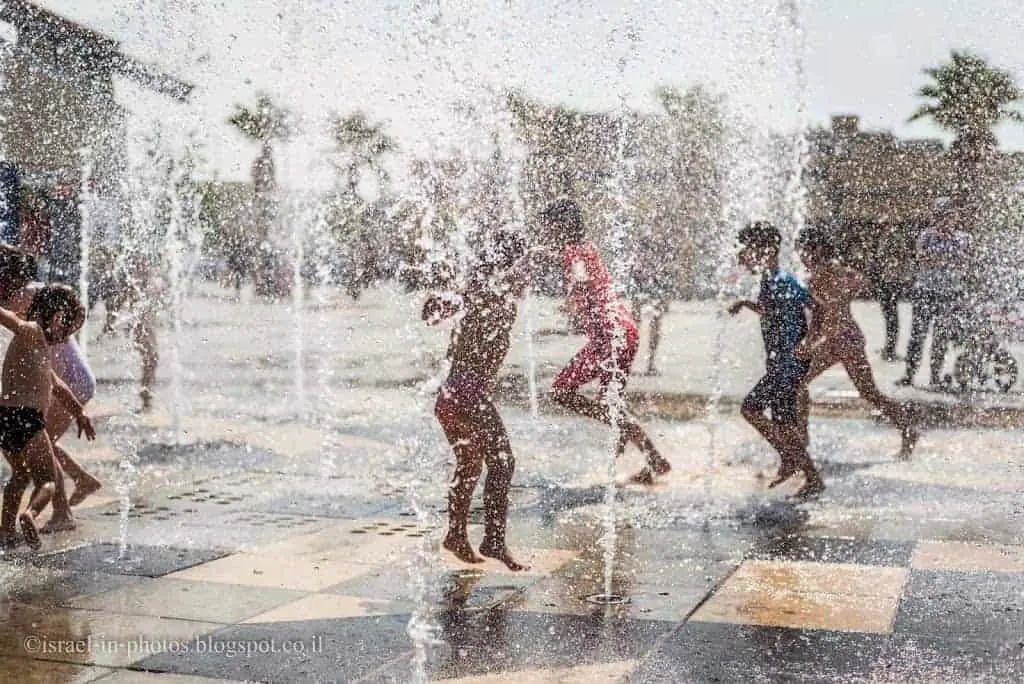 Kids at fountain
Sports Activities
The main sports activities in this area are walking, running or cycling. But the promenade might be a little busy (depends on the time), since many people will be doing the sa,e. You can do the same as we did and use the trail along Yarkon River.
Tel Aviv Promenade at night: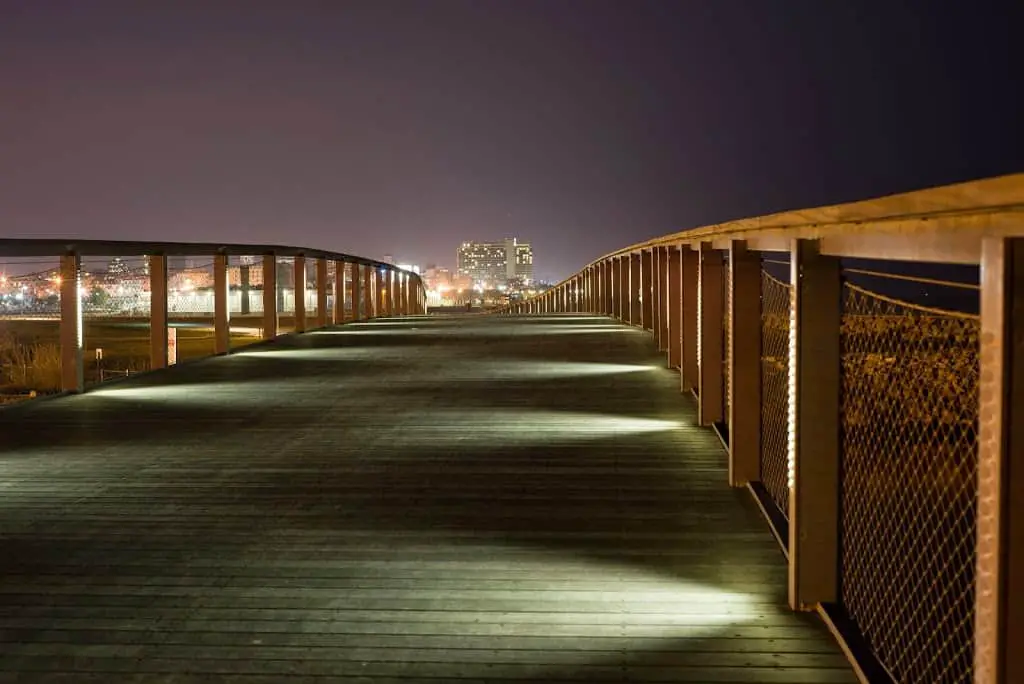 Old crane in the port: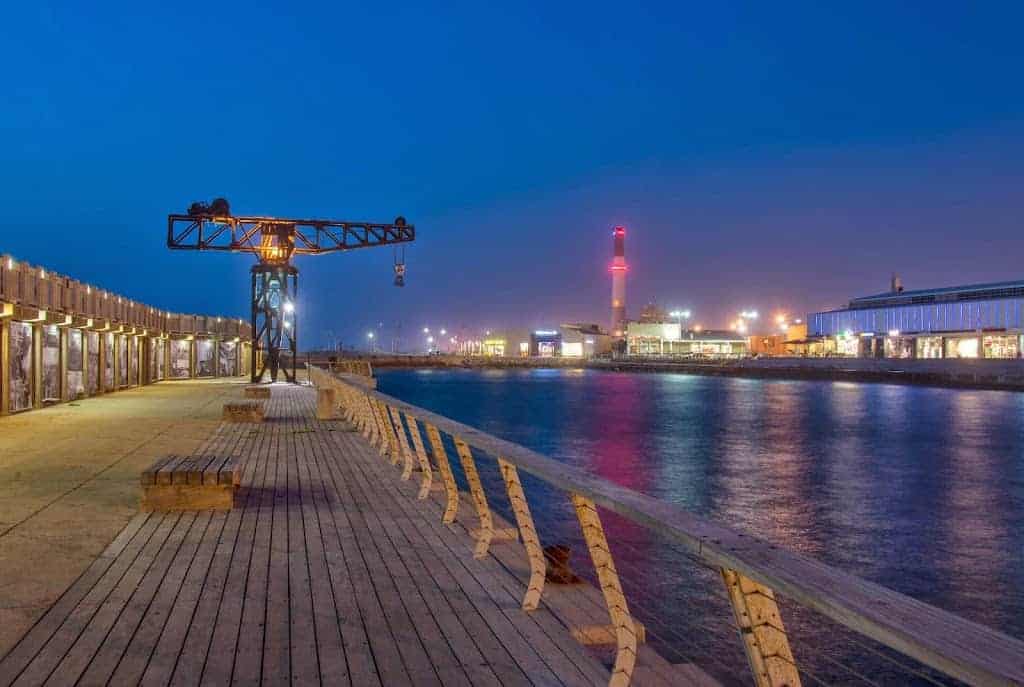 Events
Tel Aviv Promenade holds different events. There are smaller performances that take place only in one place. For example exhibitions, dancing, singing, and others. And there are bigger events that are held all over Tel Aviv port. For instance: Purim Celebrations. For a full list check the official site.
Yoga week during 2014:


International Day of Yoga 2018: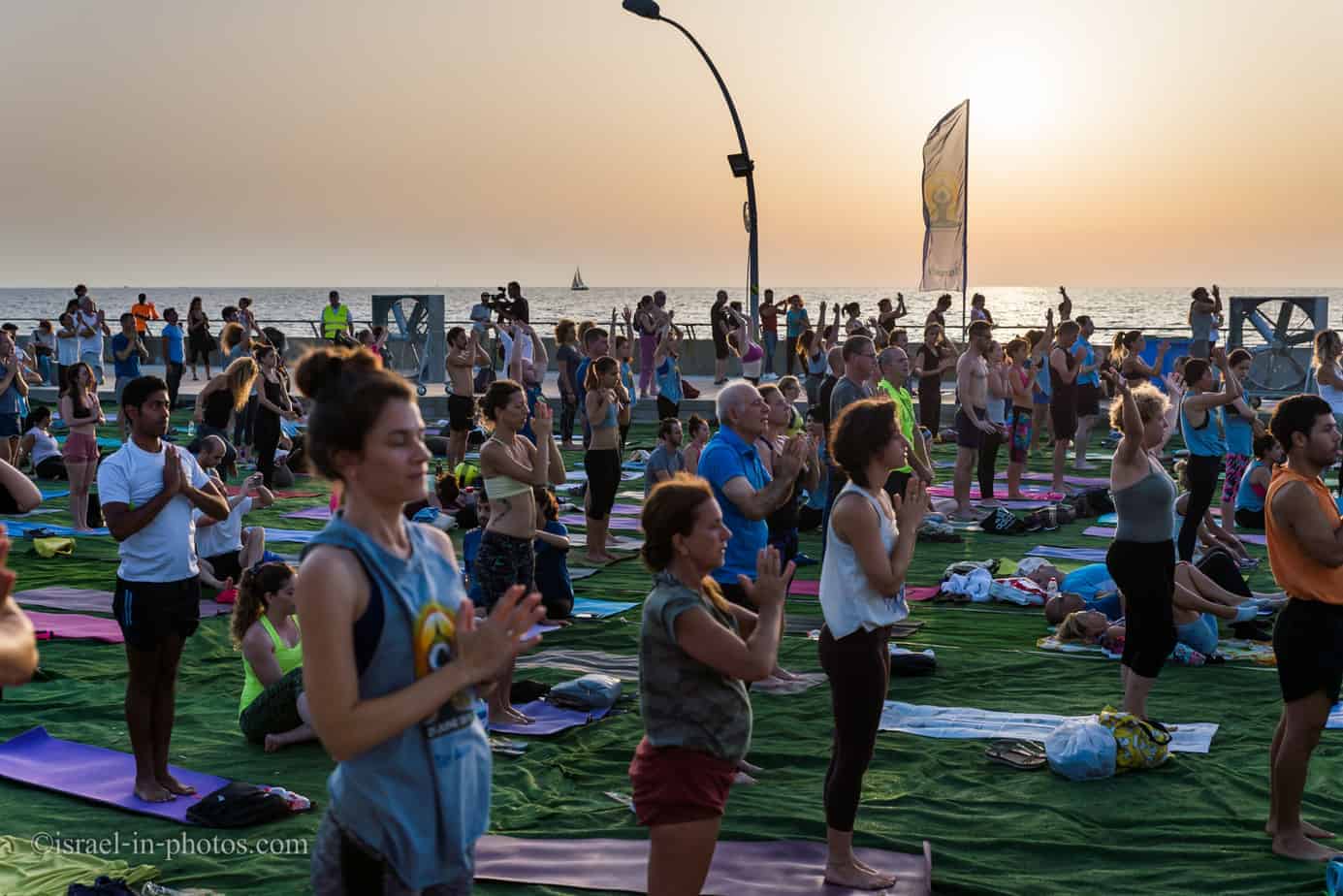 I got this shot during Chinese event at the market.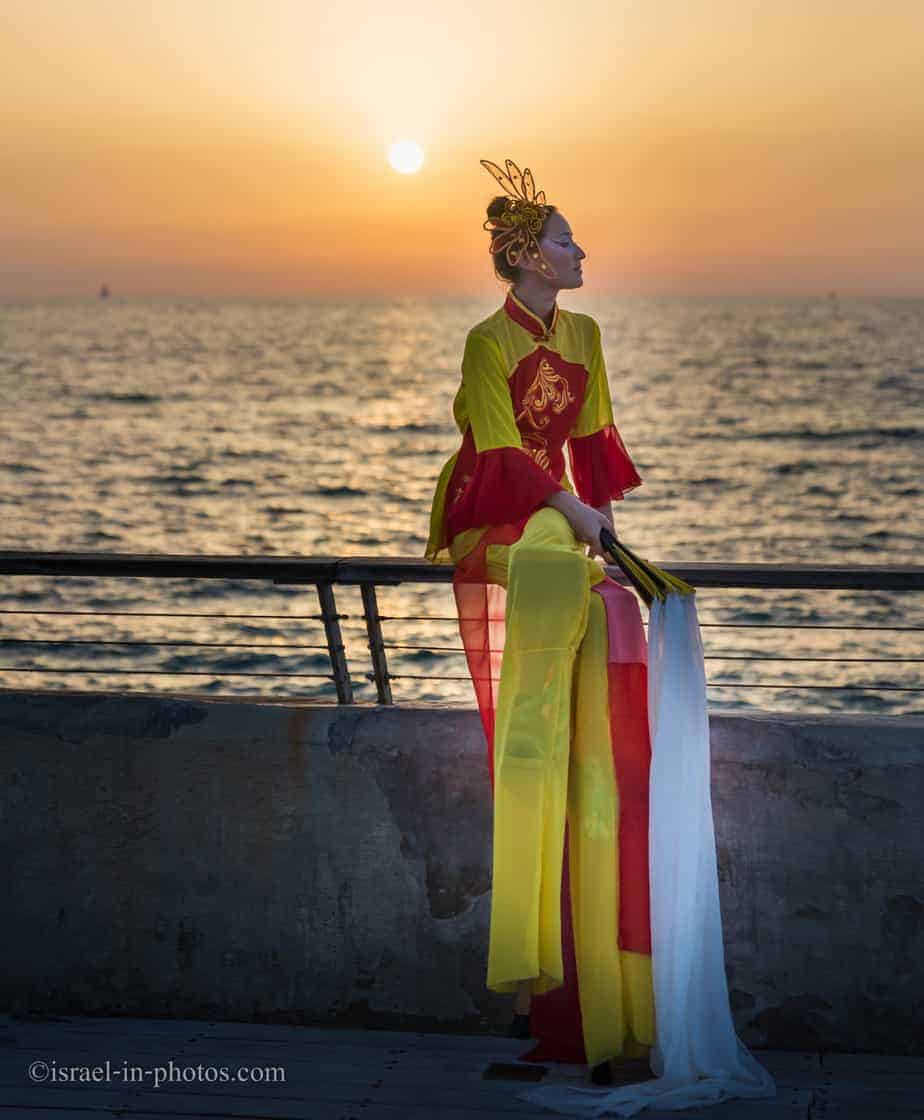 But some people are coming to enjoy the sea and the sunset.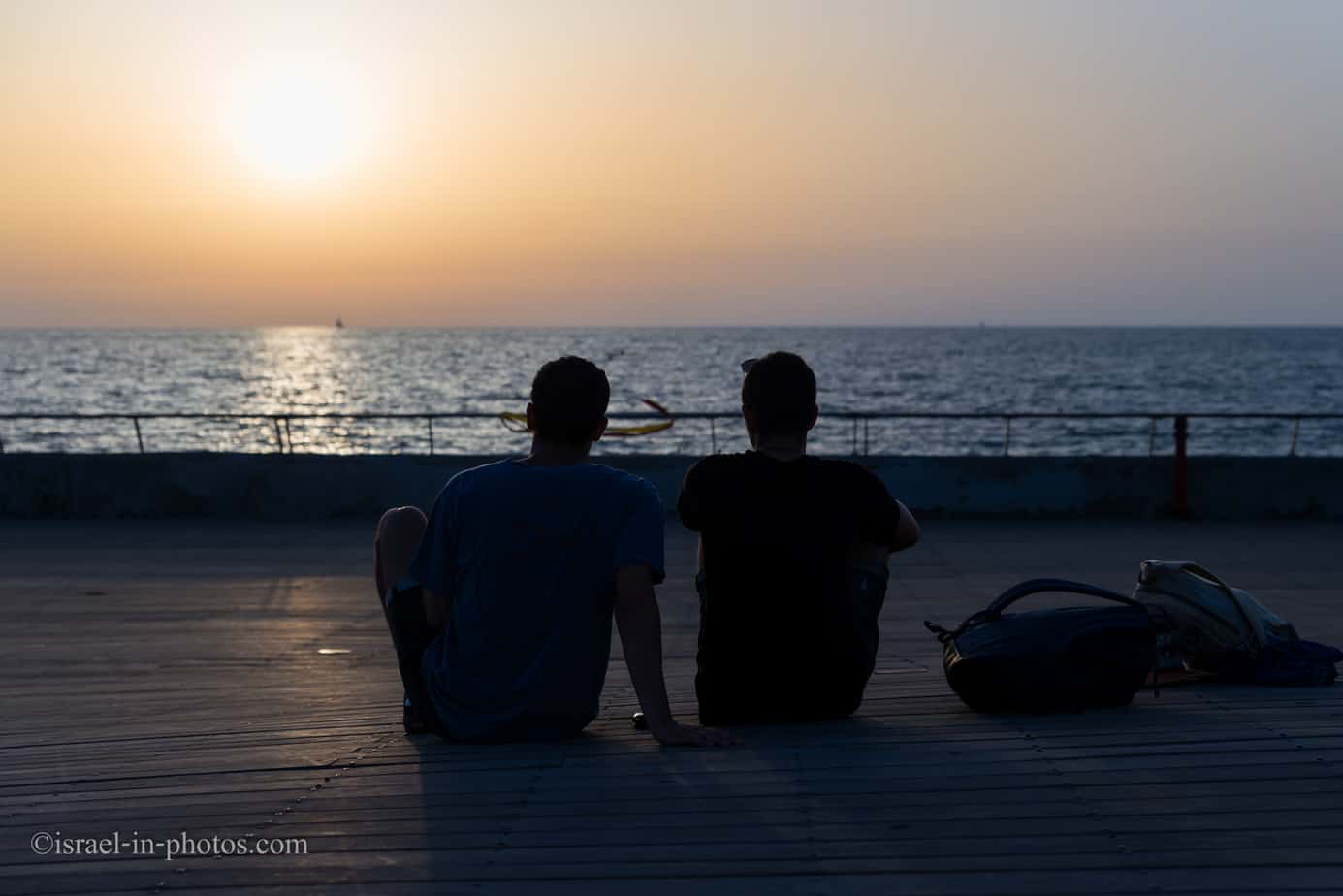 Of for the Tashlich prayer during sunset.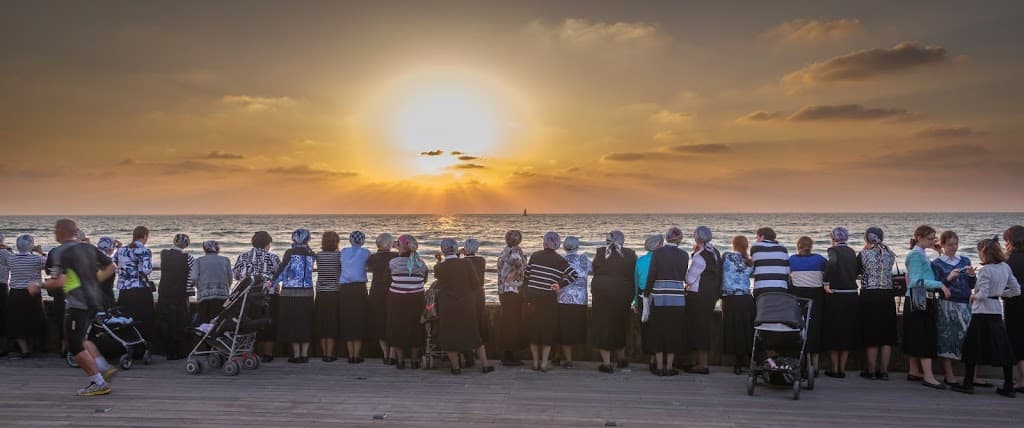 You can also find Tel Aviv Port Market on the promenade. For additional info check out New Markets Of Tel Aviv.
Have you ever visited Tel Aviv Promenade? What are your favorite activities at Tel Aviv port? Tell us in the comments below.
That's all for today, and I'll see you in future travels!
Stay Tuned!
For additional points of interest nearby see Tel Aviv-Yafo page.

Additional Resources
Here are several resources that I created to help travelers:
And if you have any questions then check out Useful Information For Tourists To Israel.

Did not find what you were looking for? Email me at
[email protected]
, and I will do my best to answer your questions.