Alonei Abba Nature Reserve is located next to Alonei Abba (which means Abba's Oaks in Hebrew). It is a small village near Bethlehem of Galilee.
Map of the area:
We visited Alonei Abba Nature Reserve during February, which is the perfect time to see the blooming flowers.
Adjacent to the Nature Reserve there is free parking and when we started the hike we saw this sign:
The Nature Reserve and the village are called Abba's Oaks. Who was Abba?
Abba Berdichev was one of the seven paratroopers that were captured and executed by the Germans during Second World War.

In 1994, a 950-dunam nature reserve was declared close by, to the north. The reserve is home to Valonia oak trees (Quercus macrolepis) and Palestine Oak (Quercus calliprinos). Other flora in the forest includes Pistacia palaestina, Styrax officinalis, Carob, Rhamnus palaestinus, and Judas trees. Most of the reserve is open for experimental grazing by cattle from the moshav.
Source: Wikipedia
Anemones:
From what I read in the net, Alonei Abba Nature Reserve is remains of a big forest (from Nazareth mountains till Caesarea). Most of the trees were cut down by the Ottoman forces during World War 1. The trees were used as fuel for trains. This little forest remained only due to the Templar's (from Bethlehem of Galilee) objections.
From what I heard there are two trails. One is about 2-3 round one and the second is a straight one. Meaning you go till you reach Basmat Tab'un (Bedouin town) and then turn back. As it turned out, we did the second route.
Cyclamens:
White Anemone:

New leaves:


This is how the trail looks:

Several photos of Anemones: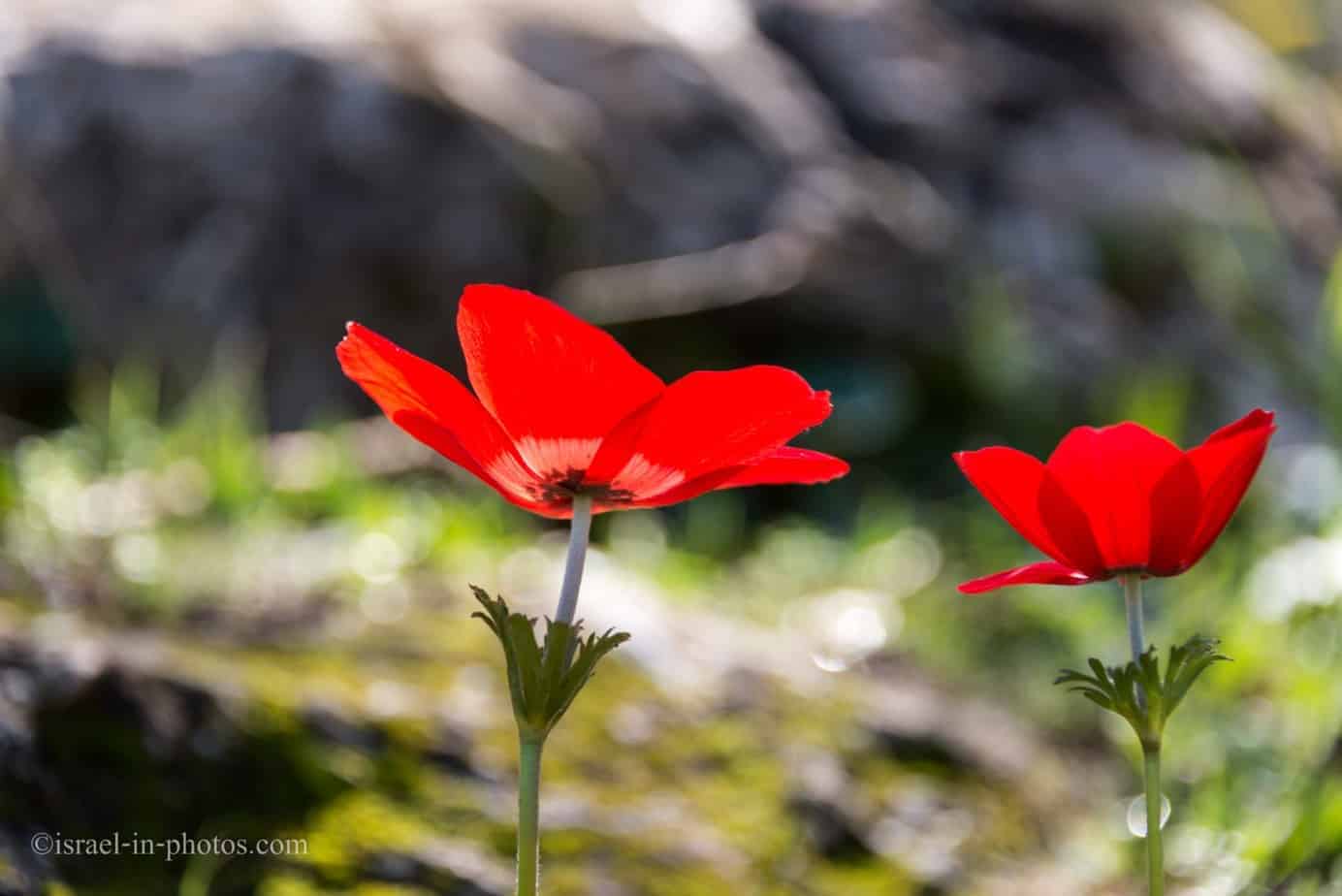 We started walking around 10 am and when we approached back (at around 12 am) there were plenty people having picnics:

Only when we reached parking we saw cows:


Overall, it's a beautiful and short trail. Since the trail isn't long and easy (you can probably make it with a stroller) it's beloved by families with young children. And as I always say, come early. You will both enjoy the cooler weather and will be able to find nearby parking (around noon there was no parking at the parking lot and people parked along the road #7513).
That's all for today and I'll see you in future travels!
Stay Tuned!